Bowl Season is upon us. While everyone knows to tune into the Peach Bowl for Georgia-Ohio State and the Fiesta Bowl for TCU-Michigan in the College Football Playoffs, the rest of the calendar is a feast of action. How to navigate almost three weeks of incredible NCAA Football? Well, The Playbook has you covered, with our 12 Days of Bowl-mas guide.
We've picked out 12 bowl games you need to watch over this festive period, helping the time pass between caroling, eggnog, the climax of the NFL, and all the other great sports content out there. 
Armed Forces Bowl: Baylor vs. Air Force
Fort Worth, Texas  
Dec. 22, 7:30 p.m. ET (ESPN)
The first game of our 12 Bowl games this season kicks off in Texas.
The only Military Service Academy to make a bowl game this year is Air Force after an impressive Commander-in-Chief Trophy win (2-0 against other service academies) for the first time since 2016. They head south from Colorado to take on a tough Baylor team that took a surprising step back this year after winning the Big-12 in 2021.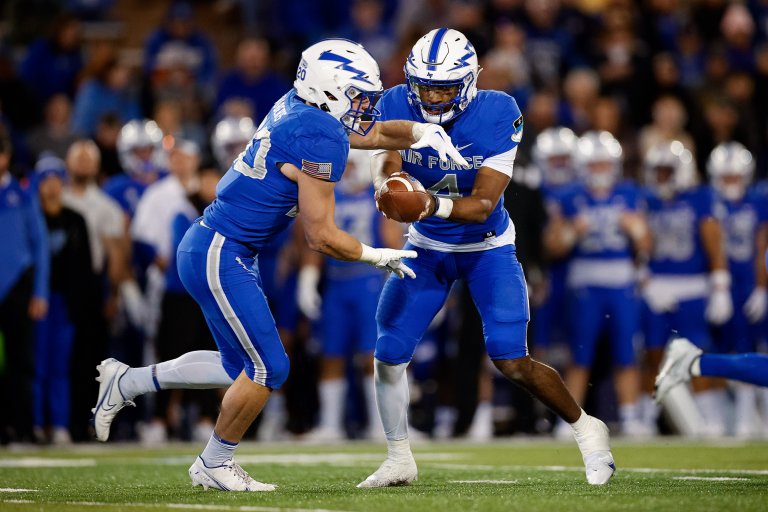 Air Force is a triple option team and leads the nation with 330.9 rushing yards per game. Mostly in part to running back Brad Roberts' 1,612 yards rushing this season. The Baylor Bears will rely on their linebacker corps that combined for 171 total tackles this season to slow down the Falcons' running attack. 
Liberty Bowl: Arkansas vs. Kansas
Memphis, Tennessee
Dec. 28, 5:30 p.m. ET (ESPN)  
The battle for the proper pronunciation.
Kansas shocked the NCAA football world by starting 5-0. But then injuries derailed their season a bit and they struggled to keep pace with the rest of the conference. Arkansas had similar hopes heading into the season, but couldn't play consistent enough in a tough SEC West.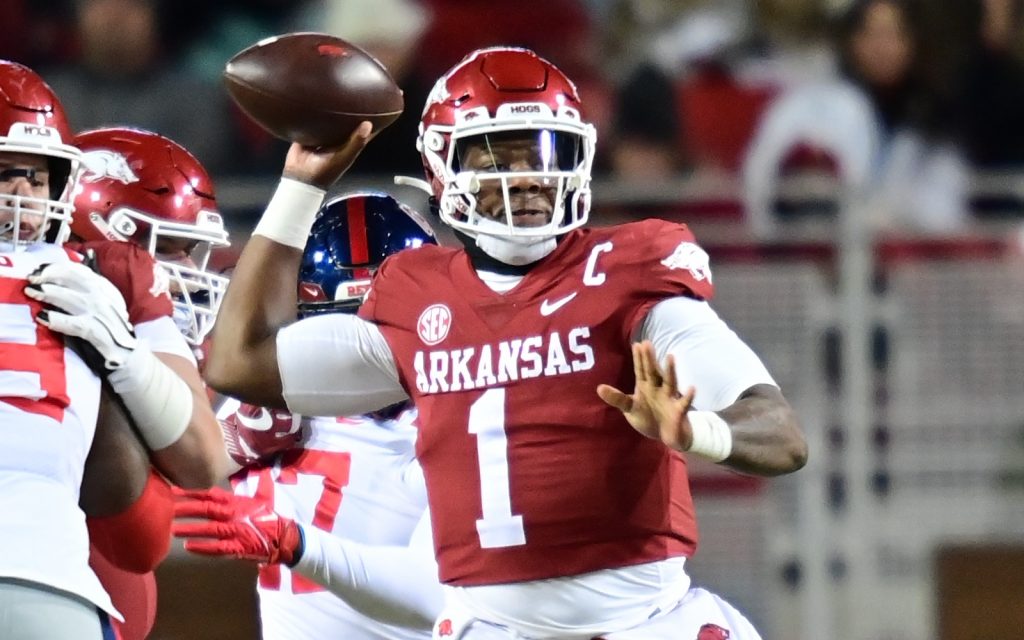 Tune in to this match up for some exciting quarterback play. Kansas' Jalon Daniels is a fierce competitor who posted a 132.0 quarterback rating over this last two games. Razorbacks QB KJ Jefferson has 29 total touchdowns, including 7 on the ground, as a major part of Arkansas' top ten rushing offense. 
Holiday Bowl: Oregon vs. North Carolina
San Diego, California
Dec. 28, 8 p.m. ET (Fox)  
The Holiday Bowl hosted in San Diego, California is often one of the most fun bowl games of the season.
The match-up usually pits two teams with great talent that just missed out on some of the higher profile bowls. But make no mistake, this one will bring fire power.
Oregon was blown out to SEC Champion Georgia in Week 1, but since then ripped off 8 wins in a row and finished 9-3, outscoring opponents 473-280. The Ducks high powered offense will go toe to toe with North Carolina and their rising star quarterback Drake Maye who's thrown for 4,115 yards and 35 touchdowns. If you like high scores and exciting offenses, this is your game. 
Texas Bowl: Ole Miss vs. Texas Tech  
Houston, Texas
Dec. 28, 9 p.m. ET (ESPN)  
Anytime Lane Kiffin is coaching in a game, you should tune in.
He is always recruiting and guaranteed entertainment. Ole Miss consistently has high expectations in the SEC and has come up short in close games this year. Kiffin has adapted his offense to favor the rushing talent he has, and it's led to the 6th-best rushing team in the nation – 261.6 yards per game.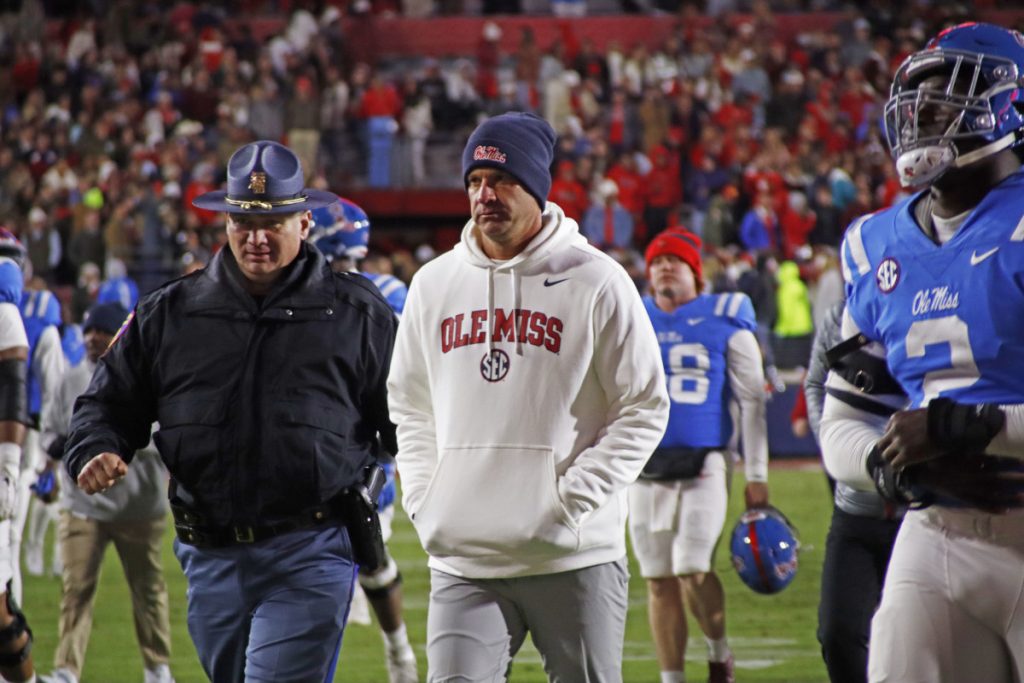 In contrast, the Texas Tech Red Raiders continue to use the Air Raid offense that put them on the map. Texas Tech passed for 307 yards per game, ranking them 12th in the nation. The team that can execute their strengths the best will come out on top here. 
Alamo Bowl: Texas vs. Washington 
San Antonio, Texas
Dec. 29, 9 p.m. ET (ESPN)  
If there is any trend in the Bowl Seasons, it's that the state of Texas likes to use their vast number of stadiums to host as many games as possible (it helps too that football is a religion there).
Both schools had surprising expectations for a Conference Championship early in the season. University of Washington received a huge spark from their first year Head Coach and transfer quarterback Michael Penix Jr. He threw for 4,354 yards and 29 touchdowns, leading the Huskies to 10-2 and a #12 national ranking.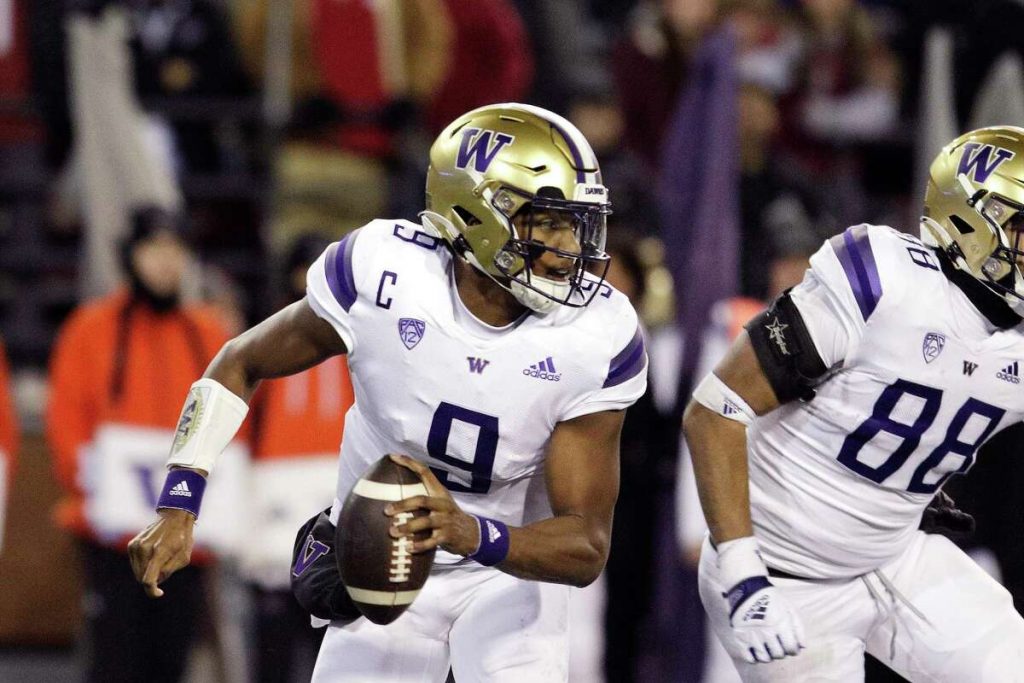 The Longhorns struggled with injuries early and battled inconsistent play all year. They will be without their star running back Bijan Robinson who has declared for the NFL draft. The pressure will be on Freshman quarterback Quinn Ewers who has shown flashes of brilliance that earned him the #1 quarterback recruit ranking in his class.  
Gator Bowl: Notre Dame vs. South Carolina
Jacksonville, Florida
Dec. 30, 3:30 p.m. ET (ESPN)
Notre Dame Fighting Irish had a rough start to Head Coach Marcus Freeman's first year, starting 0-2, but found their groove and finished ranked 21st in the nation and 9-3 overall.
They will be without their star tight end Michael Mayer who just declared for the NFL draft after finishing the season with 809 receiving yards and 9 touchdowns. Meanwhile, the South Carolina Gamecocks revived their season late by upsetting both Clemson and Tennessee in back-to-back weeks. Oklahoma transfer quarterback Spencer Rattler began flashing his talent, throwing for 8 touchdowns over the two games. If Rattler can continue to dominate through the air, South Carolina will be tough to slow down. 
Arizona Bowl: Ohio vs. Wyoming 
Tucson, Arizona
Dec. 30, 4:30 p.m. ET (Barstool)  
Not a typical match up, MAC East Ohio Bobcats champions face off against Wyoming in the Arizona Bowl.
The Bobcats were led most of the year by Junior Quarterback Kurtis Rourke (younger brother of CFL BC Lions quarterback Nathan Rourke) who threw for 25 touchdowns and only 5 interceptions before injuring his knee. Backup quarterback CJ Harris will aim to lead the 18th ranked passing offense against Wyoming.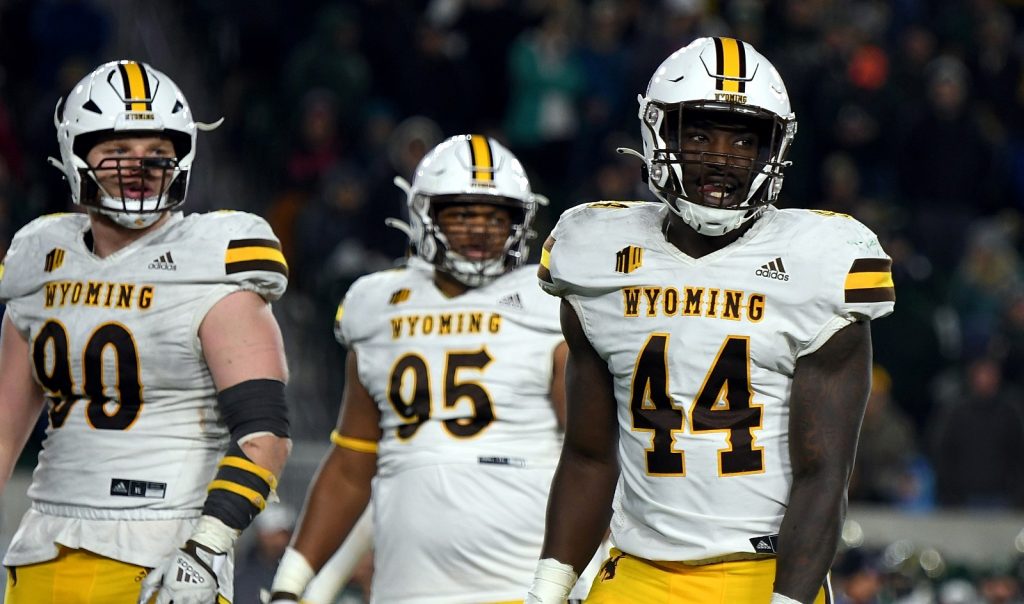 The Wyoming Cowboys will be without 1,000-yard rusher Titus Swen to control the clock and time of possession to slow down the Bobcats. The Cowboys will turn to unproven stars to shine in the spotlight and pull off the upset.  
Orange Bowl: (6) Tennessee vs. (7) Clemson
Miami Gardens, Florida  
Dec. 30, 8 p.m. ET (ESPN)
There may not be any better teams fit to play in the "Orange" Bowl. While both teams aimed to be in the College Football Playoff, they were both ironically kept from that feat by South Carolina. Tennessee shocked the world by beating Alabama and had a Heisman candidate in QB Hendon Hooker before he ended his season with an injury.
Tennessee led the nation in scoring offense and will expect to do the same against Clemson. Clemson struggled at times with QB DJ Uiagalelei but found a spark with Cade Klubnik. Fans will tune in to see who the Tigers roll with and which of these fringe playoff teams is willing to show up. 
Sugar Bowl: (5) Alabama vs. (9) Kansas State
New Orleans, Louisiana
Dec. 31, Noon ET (ESPN)
Alabama is of course most disappointed to not make the College Football Playoffs.
They expect to be in every year, but their losses to Tennessee and LSU were insurmountable in the eyes of the committee. Though in another nod to Head Coach Nick Saban's coaching prowess, he has convinced 2021 Heisman winner QB Bryce Young and All-American linebacker Will Anderson Jr. to play in the Sugar Bowl—despite both being touted as top-10 or higher draft picks.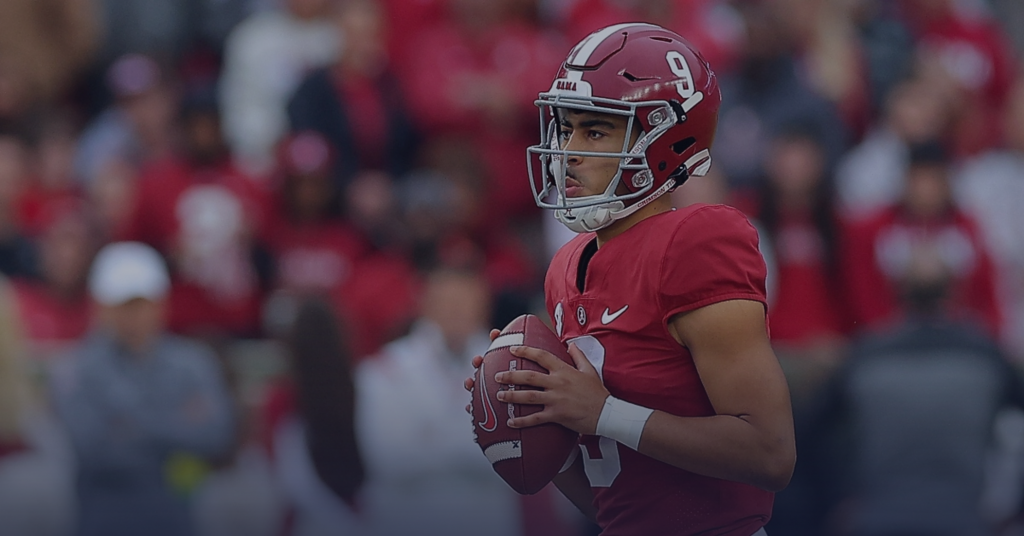 Anderson once again reached double digit sacks this year with 10 for 58 yards. He will be counted on to stop Kansas State's dynamic rushing attack. Wildcats' star Deuce Vaughn rushed for an impressive 1,425 yards on 271 carries, including 130 yards in their Big 12 Championship win against TCU.
Draft-fans, take note: plenty of stars will be out to make their final push for the NFL draft.
ReliaQuest Bowl: Mississippi State vs. Illinois
Tampa, Florida  
Jan. 2, Noon ET (ESPN2)
In tragic news this month, Mississippi State Head Coach Mike Leach passed away. Leach was the most innovative coach in all of college football, introducing the "air raid" system that has built the foundation for Lincoln Riley of USC and Kliff Kingsbury of the Arizona Cardinals (among dozens of others).
The Bulldogs are playing in honor of Leach and can expect their team to be inspired. Statistics aside, the Bulldogs will be worth the watch to see how they honor their late coach. Illinois just resigned their Head Coach Brett Bielema who led the team to an 8-4 record this year. The Fighting Illini take their number 1 scoring defense in the nation, 12.3 points per game, against a pass happy offense that averaged 314.3 yards per game. 
Citrus Bowl: LSU vs. Purdue
Orlando, Florida  
Jan. 2, 1 p.m. ET (ABC)
In the Bowl game of the runner ups, SEC second place finisher LSU takes on Big Ten silver medalist Purdue.
LSU had lofty expectations when they signed Brian Kelly to a 10-year 100-million-dollar contract. While they didn't win the conference, coming second to Georgia and beating Alabama in year one is about all they can ask for. The Tigers will continue to build on this season. This team is run off their quarterback Jayden Daniels, who is the team's leading passer with 2,774 yards and leading rusher with 818 yards to go with 27 total touchdowns.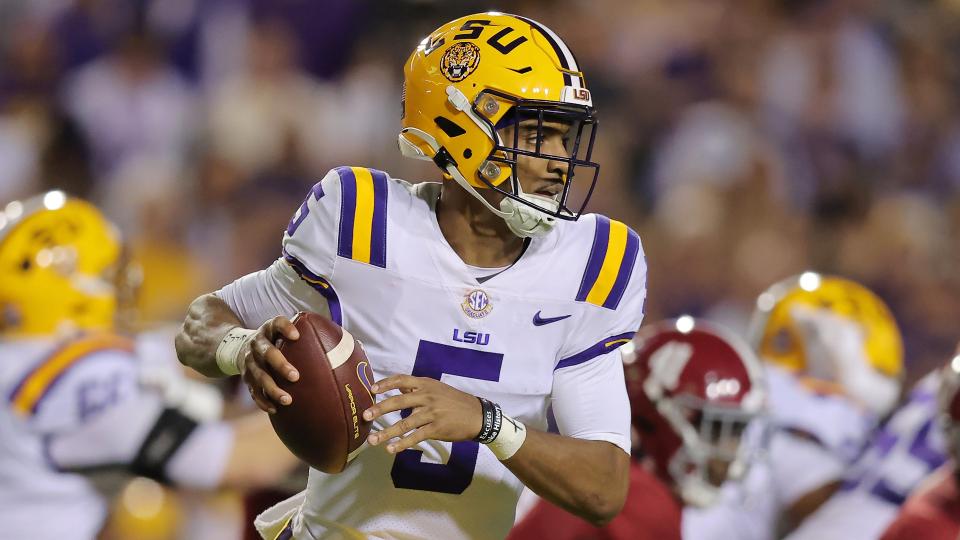 Purdue was unranked to end the year and made the Big Ten Championship essentially by default in a weak Big Ten West. The team had a future NFL star in quarterback Aidan O'Connell who has opted out of the game to prepare for the draft. This game will highlight the future of the program and, more importantly, whether or not new Head Coach Drew Brees has stars to work with. 
Cotton Bowl: (10) USC vs. (16) Tulane
Arlington, Texas  
Jan. 2, 1 p.m. ET (ESPN)
USC Trojans' season ended in disappointment, falling short in the PAC-12 Championship game to Utah. Despite the late loss, QB Caleb Williams still won the Heisman trophy after accounting for a Trojans record 47 total touchdowns. He injured his hamstring late against Utah but aims to be ready for their showdown against Tulane in the Cotton Bowl.
The Tulane Green Wave (greatest mascot ever?) won the American conference and finished the regular season 11-2, ranked 16th. Tulane is a run-first offense and will challenge the Trojan defense by relying on RB Tyjae Spears to add to his 1,376 rushing yards and 15 touchdowns. 
Rose Bowl: (8) Utah vs. (11) Penn State
Pasadena, California 
Jan. 2, 5 p.m. ET (ESPN)
 The Grand-daddy of them all.
Traditionally, the Rose Bowl is played between the PAC-12 winner and Big-Ten winner. Since the Big Ten winner (Michigan) and next highest ranked (Ohio State) both made the CFP, Penn State gets the nod over unranked Big Ten runner-up Purdue. But make no mistake, Penn State is a well-coached and tough team that only lost to 2 teams in the playoffs. They're looking to make a statement. Some opt outs may still come, but Penn State boasted the ninth ranked scoring defense—18.0 points per game.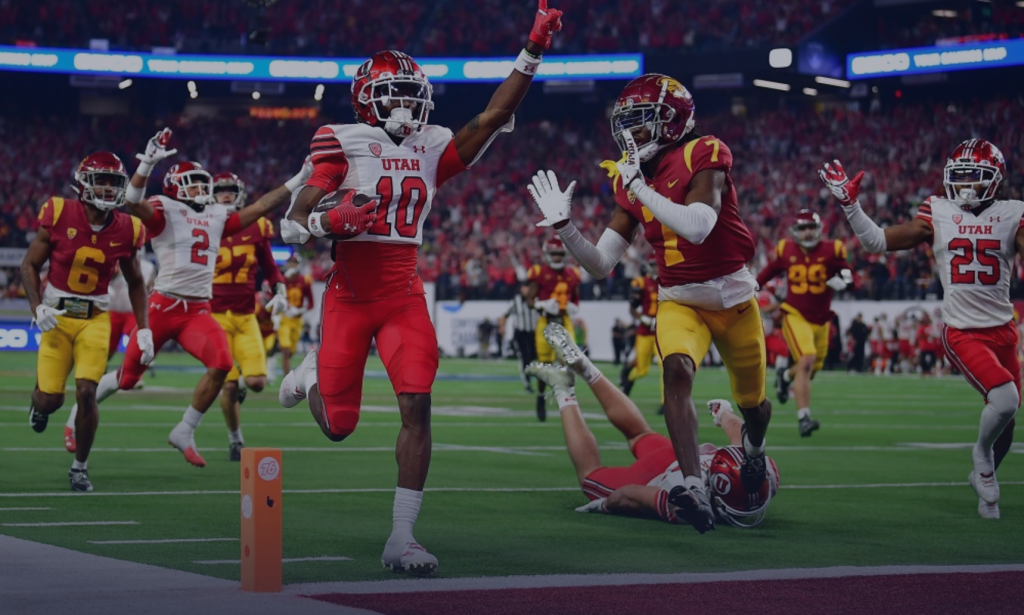 They face another tough task in PAC-12 Champion Utah, who made their own statement against Heisman trophy winner Caleb Williams and USC. The Utes are a well-balanced offense ranking 10th in rushing yards per game and 8th in scoring offense, averaging 40 points per game. Who will bend first? 
The Playbook is powered by Genius Sports, official data collection partner of the NCAA.