The penultimate College Football Rankings have been released, and it all comes down to Championship weekend. Only the top four teams in the rankings will have a shot at the College Football Championship and each of the current four will play in their respective conference championship games this weekend.
Should all results and rankings hold, this will be the first time since the 2019 season that four of the power five conferences are represented and the first time since 2016 that the PAC-12 has a team. 
But first, they all need to win their conference championship. We've used NCAA LiveStats to dive into the four championship games this weekend with the biggest impact in the final college football playoff rankings. 
PAC-12 Championship – #4 USC (11-1) vs #11 Utah (9-3)
Allegiant Stadium, Las Vegas, Nevada 
December 2nd, 8pm EST 
The PAC-12 will have all eyes on them on Friday night, with no other power five championship occurring the same day. USC is trying to make its first bid into the College Football Playoffs. It would be USC coach Lincoln Riley's fourth appearance (three previous with University of Oklahoma). 
When Lincoln Riley left Oklahoma for USC last year, he brought with him star quarterback Caleb Williams, who flashed in his few chances with Riley at Oklahoma. Now, paired together again in Los Angeles, Williams is the lead candidate for the Heisman Trophy. Williams' 44 total touchdowns this season are the most ever by a USC quarterback—a major feat considering USC already has two Heisman winning quarterbacks.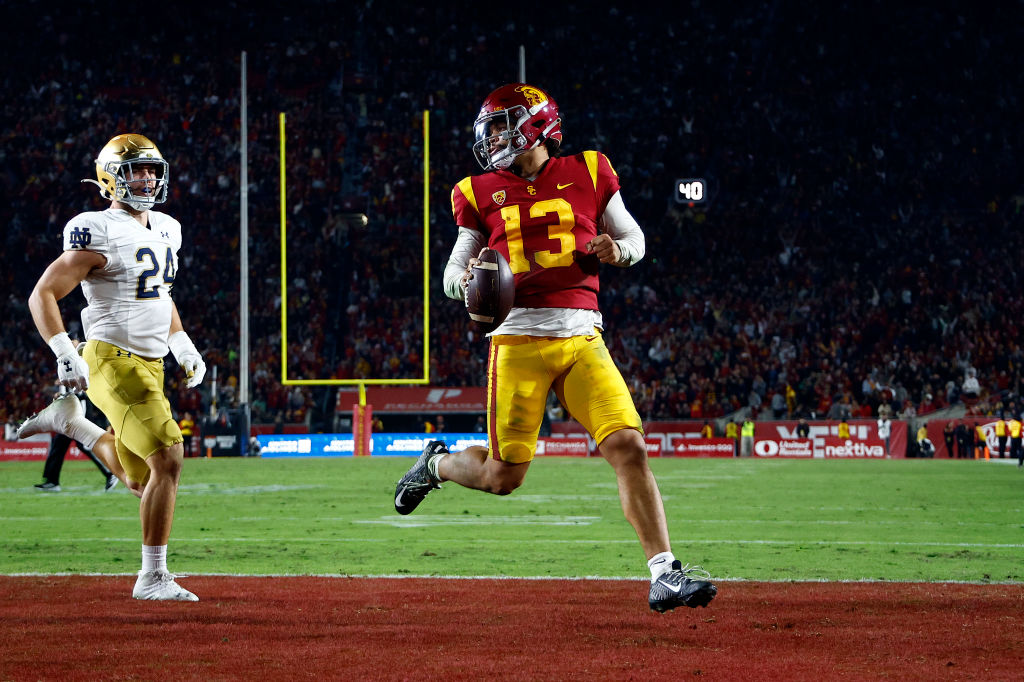 USC's lone blight on the season so far was a week seven loss at Utah (43-42). Utah is the defending PAC-12 champion and won't be afraid of the spotlight. Their defense has played tough all year and allows only 20.1 points per game. If Utah plays up to potential, they can spoil the Trojans twice in one year. 
Big-12 Championship – #3 Texas Christian University (12-0) vs #10 Kansas State University (9-3)
AT&T Stadium, Arlington, Texas 
December 3rd, 12pm EST 
TCU is the new kid on the block. They have had success this millennium under former head coach Gary Patterson who took the Horned Frogs to multiple New Year's Six Bowls and several Big-12 championships. Patterson was fired before the start of the season and first year head coach Sonny Dykes brought TCU right back into the spotlight.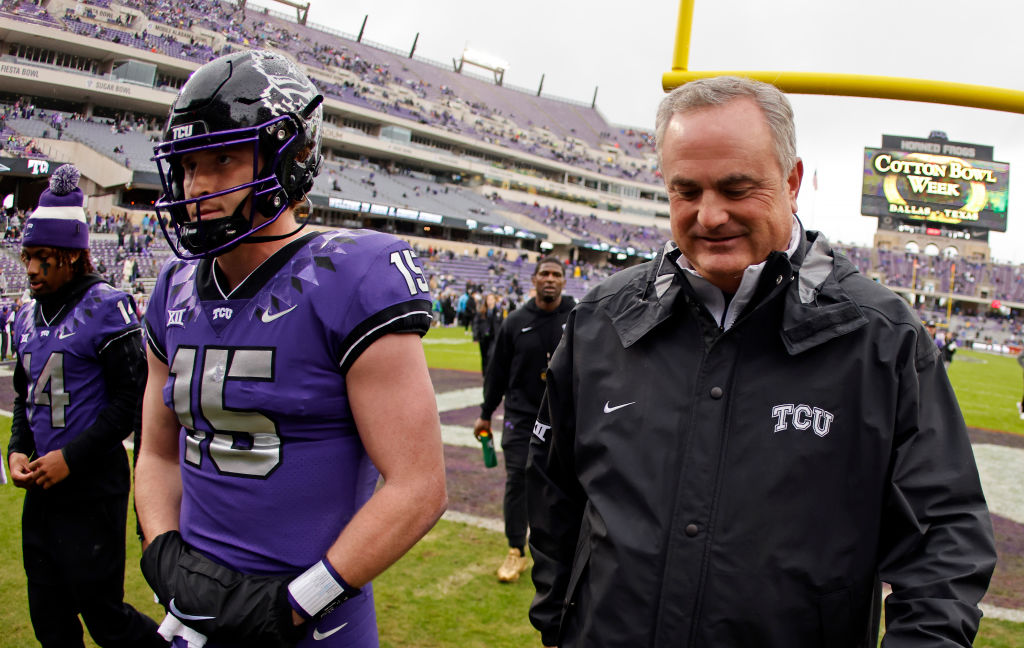 A major reason for TCU's success is veteran quarterback Max Duggan. While he didn't start the year as QB1, Duggan came in when needed and did nothing but win. He threw for 3,070 yards and 29 touchdowns, powering the 4th highest scoring offense in the country (41.3 ppg). The combination of Duggan and WR Quentin Johnston lead the offense. Johnston caught four passes for 74 yards and a touchdown the last time TCU played Kansas State.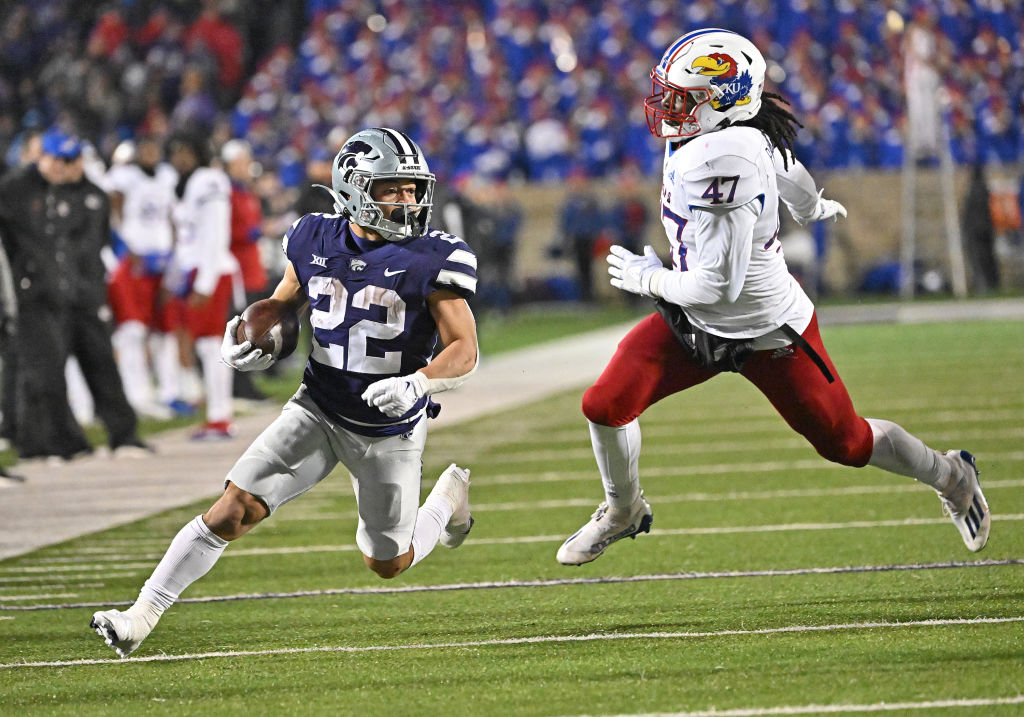 The Kansas State Wildcats started the year 5-1, but couldn't overcome tough competition, losing to both TCU and Texas within 3 weeks. They did enough in conference to place themselves in the championship and when playing their best can take down anyone (ask Oklahoma State fans – KSU won 48-0).
The Wildcats are driven by their star running back Deuce Vaughn who has rushed for 1,295 yards and 7 touchdowns this season, and a team rushing offense of 210.8 yards per game. Vaughn will be tested against a TCU rush defense allowing 144.8 yards per game. 
Whichever breaks first, TCU's rush defense or KSU's pass defense, will be the deciding factor in who comes out on top in this match-up. 
SEC Championship – #1 University of Georgia (12-0) vs #14 Louisiana State University (9-3)
Mercedes-Benz Stadium, Atlanta, Georgia 
December 3rd, 4pm EST 
This SEC match-up might be one of the more interesting of the championship games. Coach Kirby Smart and the Georgia Bulldogs were almost unanimously the number one team in the country all year as they remained undefeated to defend their title. Georgia fought off challenges from Tennessee to finish undefeated in back-to-back regular seasons for the first time since 1980. 
The University of Georgia is led by their defense once again, allowing only 11.3 points per game – good for best in the country. Senior quarterback Stetson Bennett returned this season to repeat as National Champion and has played well, finding his favorite TE Brock Bowers for 645 yards and 5 touchdowns this season.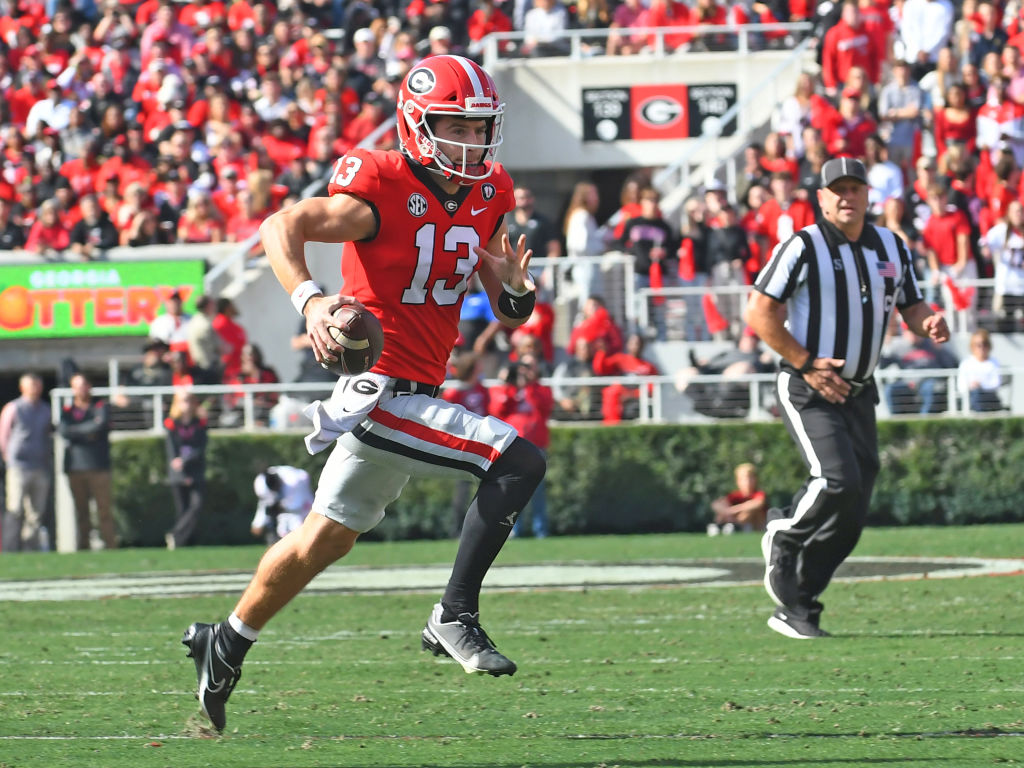 Georgia once again looks to be the most complete team in the playoffs and will be tough. LSU presents an intriguing match-up in Coach Brian Kelly's first year in Baton Rouge. He started the year with an overtime loss to Florida State, but bounced back to beat rival Alabama. The high of victory was soiled shortly after by a loss to Texas A&M all but knocking them out of playoff contention. 
Regardless of records, LSU has proven they can play with the best of the best and may test Georgia. The real chaos comes if Georgia loses, opening the door for a debate around Ohio State or even Alabama slipping back into playoff contention.  
Big Ten Championship – #2 University of Michigan (12-0) vs Purdue University (8-4)
Lucas Oil Stadium, Indianapolis, Indiana 
December 3rd, 8pm EST 
Head Coach Jim Harbaugh and the University of Michigan are hot off their second win over rival Ohio State in a row, placing them firmly in the College Football Playoff conversation for the second year in a row. They will most likely need to win this game to remain in, but a close loss would still keep them relevant. Michigan plays a well-rounded game and when Ohio State took away the running game last week, quarterback JJ McCarthy found receivers for touchdowns of 69, 75, and 45 yards: showing they were more than one dimensional.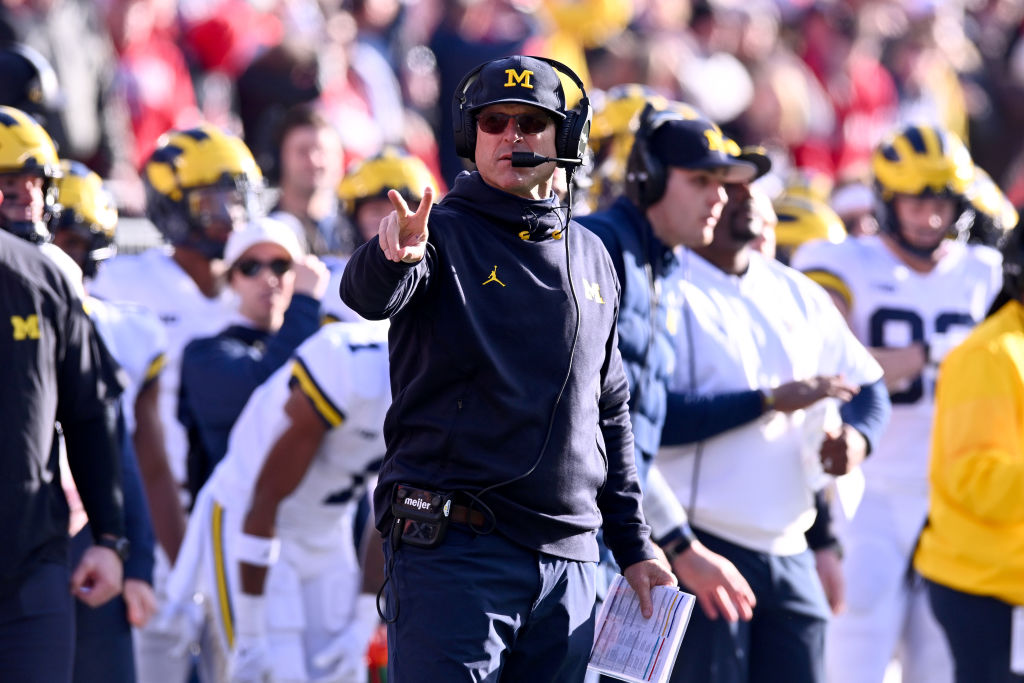 Last weekend, Michigan's defense limited Ohio State to only 23 points and 3 points in the second half. Michigan will hang their hat again on defense. They've limited opponents to only 12.7 points per game this season.
Purdue has a big task ahead in trying to upset the reigning Big Ten champions, but bigger upsets have happened. Hope for Purdue lies on the availability of their star quarterback Aidan O'Connell. He has thrown for 3,124 yards and 22 touchdowns this season. The Boilermakers go as O'Connell goes.
A fan of the Mid-American Conference? Head over to our preview of the MAC Championship game between Ohio and Toledo for an in-depth analysis of where the MAC will be won and lost. Happy Championship weekend!