On Saturday evening in New York, the Heisman Trophy will be awarded to the nation's top college football player. No matter what this year's Heisman winner goes on to accomplish in his life – whether he goes on to have a hall of fame-worthy career in the NFL or not – he will be forever granted college football immortality when he hears his name called on Saturday night. The nominees this year are as follows: Kenny Pickett, QB – Pittsburgh; Aidan Hutchinson, DE – Michigan; CJ Stroud, QB – Ohio State; and Bryce Young, QB – Alabama.
Genius Sports Report takes you through each of the nominees.
Kenny Pickett
Breaking multiple school records once held by hall of famer Dan Marino, Kenny Pickett threw for over 40 touchdowns and 4,000 yards for the ACC Champion Pittsburgh Panthers. As a four-year starter, he is a throwback to a bygone era in college football, when players were less concerned about transferring to a school that runs the west coast offense and more concerned about being drafted to fight on the western front. Despite having little to no chance to win the award, the future remains bright for Mr. Pickett as he will be rightly considered one of the top QBs in next year's NFL Draft.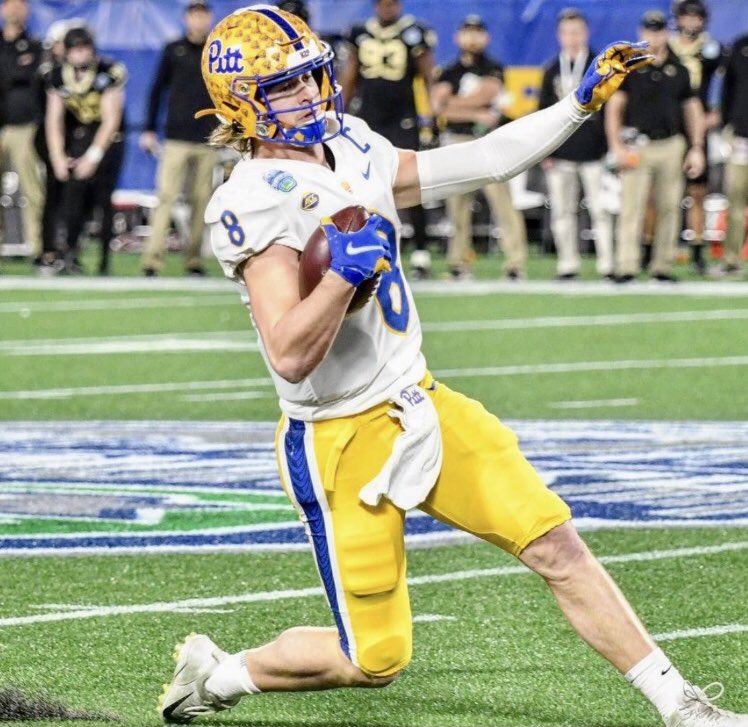 Aidan Hutchinson
Aidan Hutchinson is aiming to join fellow Michigan Man Charles Woodson as the only primarily defensive players to win the Heisman.  Tied second in the nation in sacks with 14, Hutchinson is a huge reason for Michigan's return to prominence. He may have single-handedly saved Jim Harbaugh from the breadline as he wreaked havoc on arch-rival Ohio State. While critics may point to his presence as a concession to advocates of "defense-ivity", I think it is high time to right the wrongs of the past and recognize the accomplishments of those on the other half of the line of scrimmage. He is projected to be one of the top picks in next year's NFL Draft and will most likely be terrorizing NFL QBs for years to come.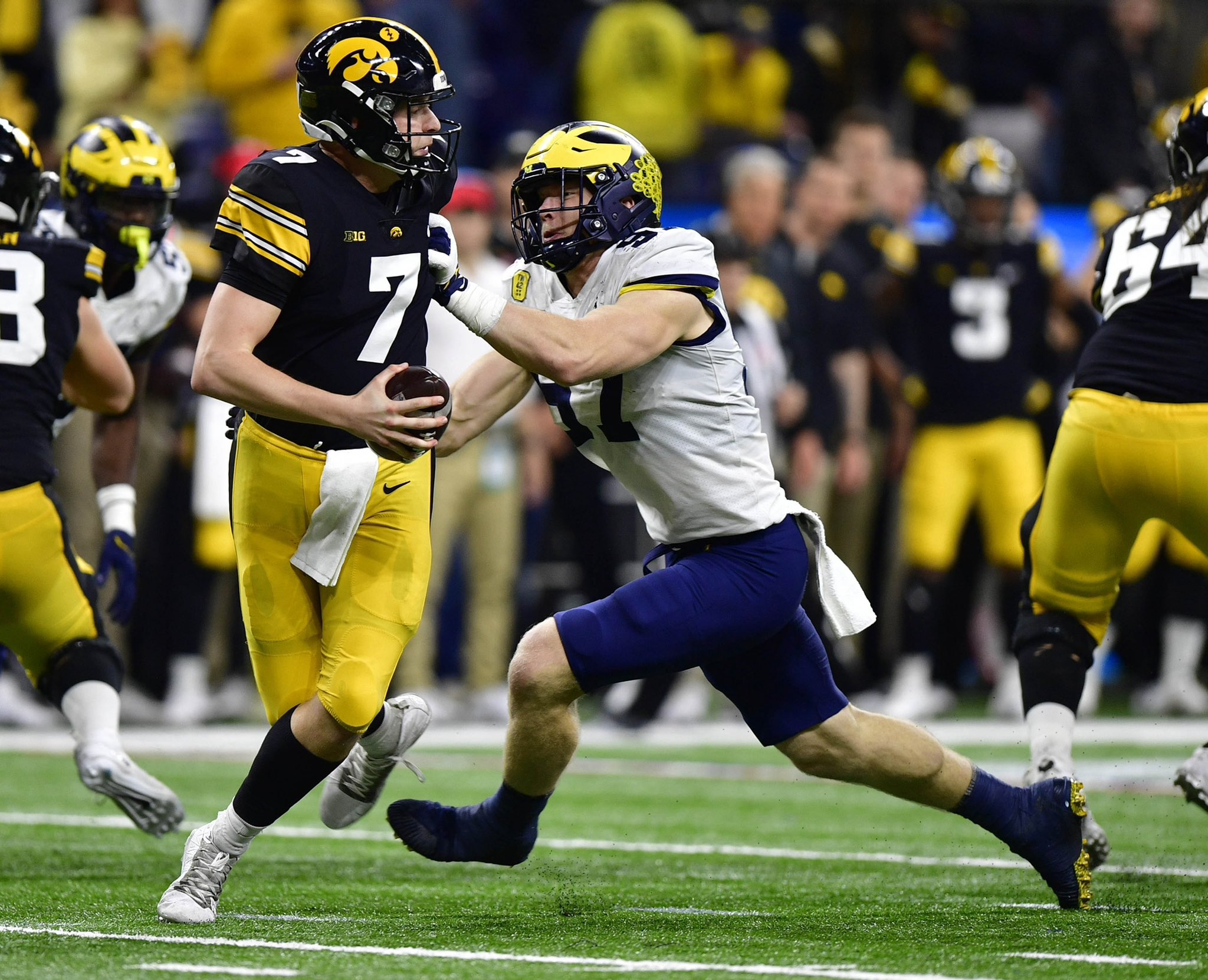 CJ Stroud
A freshman, CJ Stroud would join Johnny Manziel and Jameis Winston as the only players to win the award in their inaugural seasons. For his sake, let's hope that is where the comparison with those Heisman winners ends. Stroud had a solid season, throwing for over 35 touchdowns and 3,800 yards en route to winning Big Ten Offensive Player of the Year.  Despite being forced by school faculty to take all of his finals in the janitor's closet due to aiding and abetting Ohio State's absence from the College Football Playoff, he is primed to be a contender for the Heisman for as long as he remains a college football player.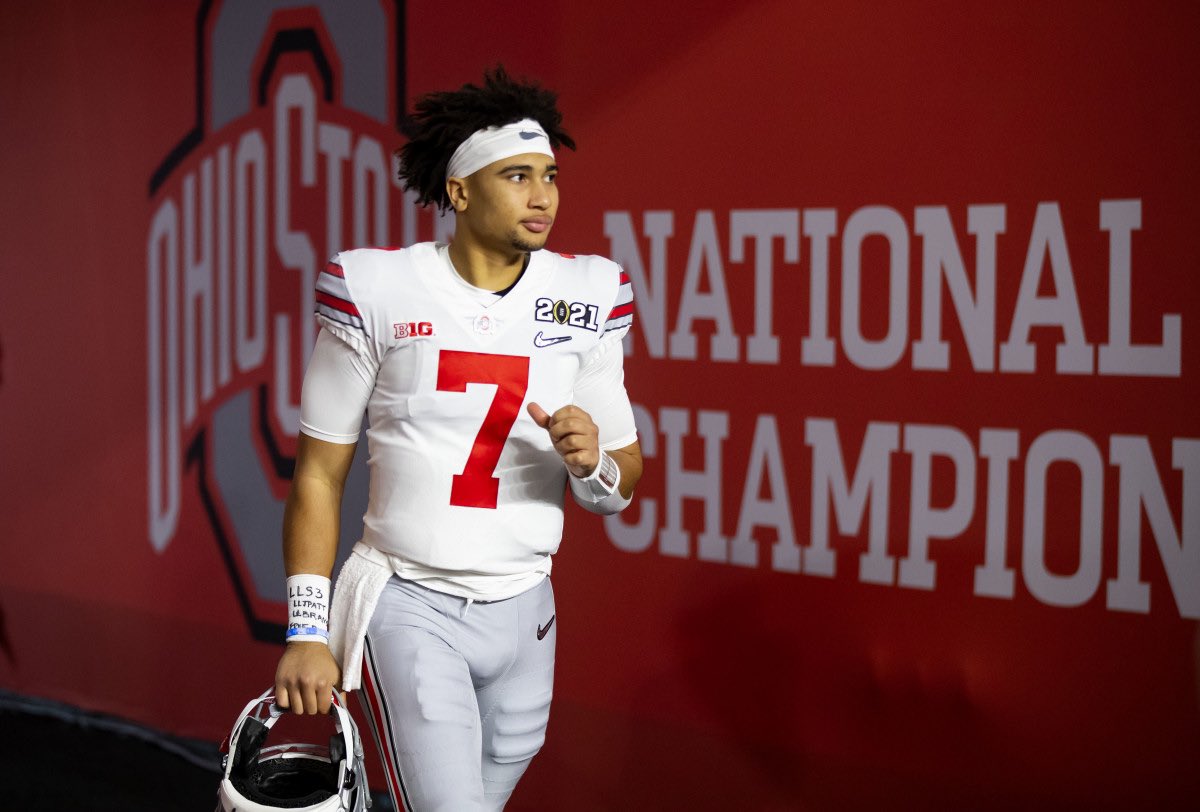 The Favorite: Bryce Young
The odds-on favorite to win the Heisman, Bryce Young enjoyed a sensational season as the signal caller for the top-ranked Alabama Crimson Tide. He's also the third Alabama QB in a row to have been nominated as a Heisman finalist (after Mac Jones and Tua Tagovailoa). Young threw for 43 touchdowns and over 4,300 yards and looks primed to become the first QB from Alabama to win the award. Perhaps his most admirable quality is the way he is able to stave off decision fatigue, having to decide multiple times a game whether he wants to throw to his blue-chip running back or his blue-chip wide receivers. Unable to declare for the NFL Draft yet, Young will have a serious chance next season to become only the second person in history to win the Heisman twice.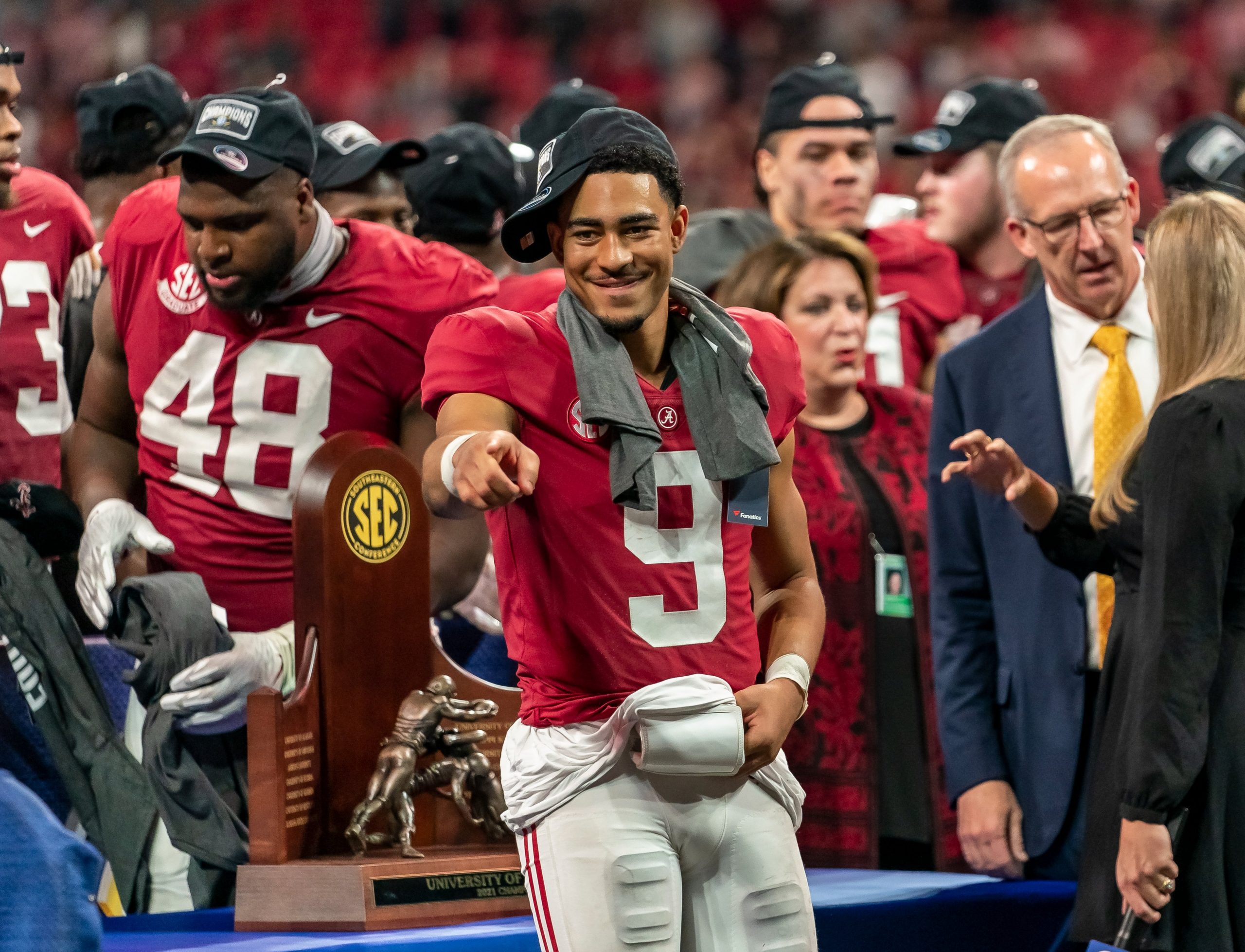 Prediction
In a year where there was no clear front-runner for the majority of the season, Young's performance in the SEC Championship Game is enough to sway the voters. If you are tired of watching Alabama win everything, I suggest you pay attention to literally anything else.