Bayreuth came from behind on a number of occasions to claw back a victory from a depleted SKYLINERS side, who collapsed in the final quarter.
Medi Bayreuth coach Raoul Korner praised his team's fighting spirit in their fourth consecutive league win.
"It was an extremely strong fighting performance by my team in the last quarter. We gave Frankfurt seven points here and got the necessary rebounds. In the last quarter we finally managed to be more present in defence than before and in the end it was a great team performance to turn this game around mentally."
Up until the final quarter, it was SKYLINERS who looked in pole position to take an away victory. The teams went into half-time with Frankfurt up by four and they stretched that lead to six points at the end of the third quarter. Will Cherry's performance aided Frankfurt's dominance hugely, posting a score of 18 points and seven assists for Frankfurt.
Cherry was bettered by in-form Bayreuth Point Guard Bastian Doreth, whose 21 points and eight assists were pivotal in the home side's comeback. Doreth helped push an unanswered 14-point streak in the final quarter which sank SKYLINERS and ultimately sealed the win for Bayreuth.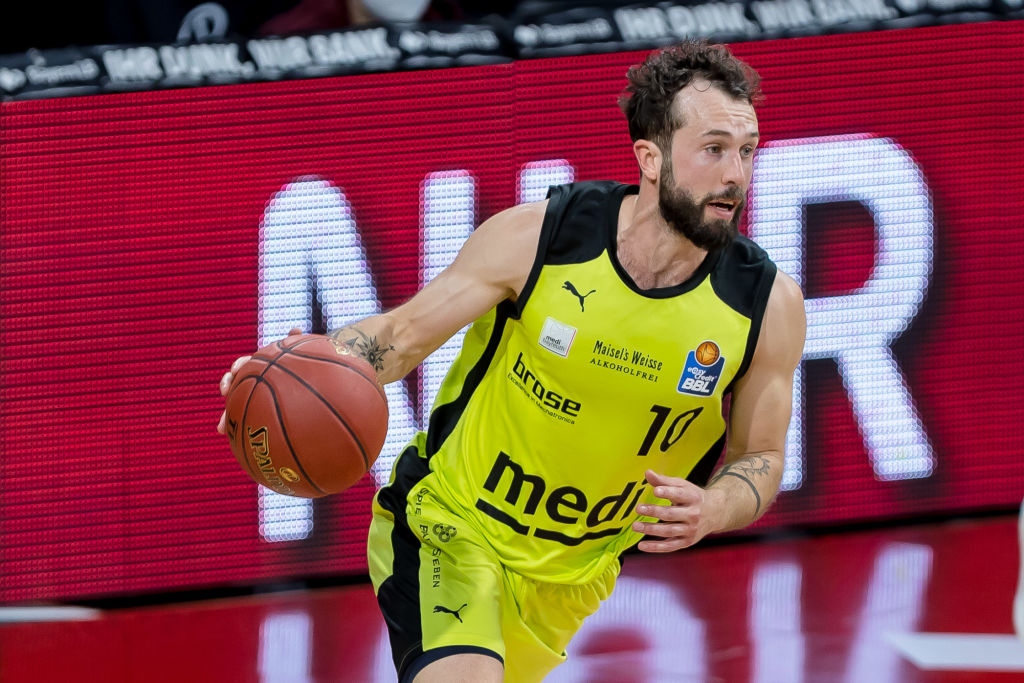 Defensively, the home side improved hugely in the final quarter. They were able to pick up more defensive rebounds (13 to eight) and capitalised quickly on these turnovers.
Bayreuth's accuracy and willingness to push for three-point field goals allowed them to overhaul the deficit more quickly. Where Frankfurt made 25 two-point fields goals to Bayreuth's 18 – the home side far surpassed the three-point field goals of the away side: Bayreuth made 13 three-point field goals to Frankfurt's seven. This was especially striking in the final quarter, Bayreuth making four three-point field goals to Frankfurt's zero. 
SKYLINERS' coach Diego Ocampo cited these two improvements from the home team as crucial in his team's defeat. 
"In the last quarter, however, Bayreuth hit 4 out of 5 threes, but we missed nine attempts. If we want to play consistently, we have to learn to defend consistently from start to finish over 40 minutes."
Bayreuth will turn their attention to European action in four days' time.