In last year's NFL Draft, five quarterbacks were selected in the first round, comprising the top three overall picks. There were some that showed they could handle the transition – with success, while others struggled either for playing time or production.
With a full year under their belts, and a long summer of preseason preparation, the rookie tag has been removed. Who is set up for a Burrow-esque second year? And who will be glad for increased minutes? Using official NFL and Next Gen Stats data, we've taken a look at how this year could play out.
Next Gen Stats Comparison: 2nd-Year* Quarterbacks
*Minimum 135 pass attempts – Trey Lance not eligible for NGS comparison.
Trevor Lawrence – Jacksonville Jaguars
Starts: 17 (3-14)
As the #1 overall pick in 2021, and a lauded "generational talent," there were high aspirations for Trevor Lawrence's first professional season. Coaching changes and other external factors provided some unusual obstacles for him, but Lawrence was still towards the top of his QB draft class at years end.
Jacksonville gave him opportunity to let it fly, as Lawrence's 602 pass attempts were the most out of his fellow rookie passers. Completing 59.6% of those attempts, the former Clemson Tiger finished the season with 3,641 yards and 12 touchdowns, but also 17 interceptions.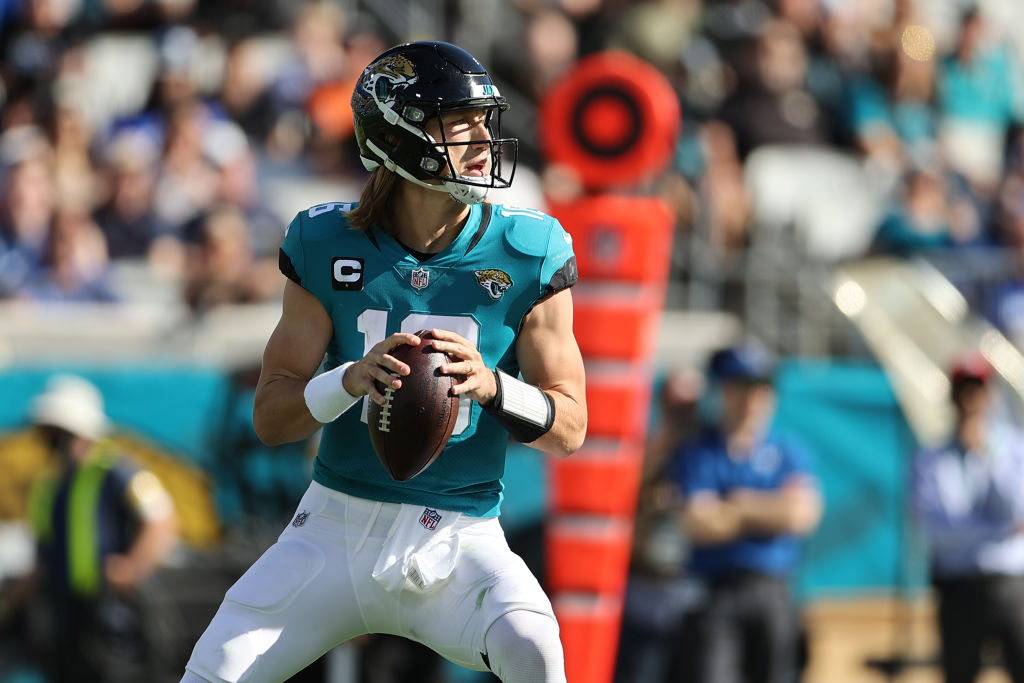 In the 2022 NFL draft, Jacksonville focused on making sure their defense was fortified enough so Lawrence has enough time to run his offense. The Jaguars also have Travis Etienne returning from injury, giving Lawrence his old college running mate who he won a National Championship with.
His down-field passing is something to work on; last season his average completion was 5.5 yards although he was attempting 8 yard passes on average. Jacksonville is still a young team with no pressure for immediate success, allowing Lawrence the time to grow with the offense and become more familiar with the game.
Prediction:
He may not have quite the same success as 2020 #1 pick Joe Burrow did in his second season, but I see a big leap in the performance of Trevor Lawrence where he will flip his touchdown to interception ratio and lead the Jaguars to at least 2 more wins than his rookie year.
Mac Jones – New England Patriots
Starts: 17 (10-7)
If asked to describe his ideal quarterback, odds are that Bill Belichick would end up describing someone very similar to Mac Jones. So when the former Alabama quarterback was still available at #15 in the 2021 draft, the Patriots snatched him up.
Mac Jones quickly won the starting job over Cam Newton and continued to show his poise throughout the season, leading New England to a 10-7 record and a Wild Card berth. Although he was the 5th quarterback selected in the 2021 draft class, Jones finished the season with the highest completion percentage (67.6%) and passer rating (92.5) while also throwing for the most yards (3,801) and touchdowns (22).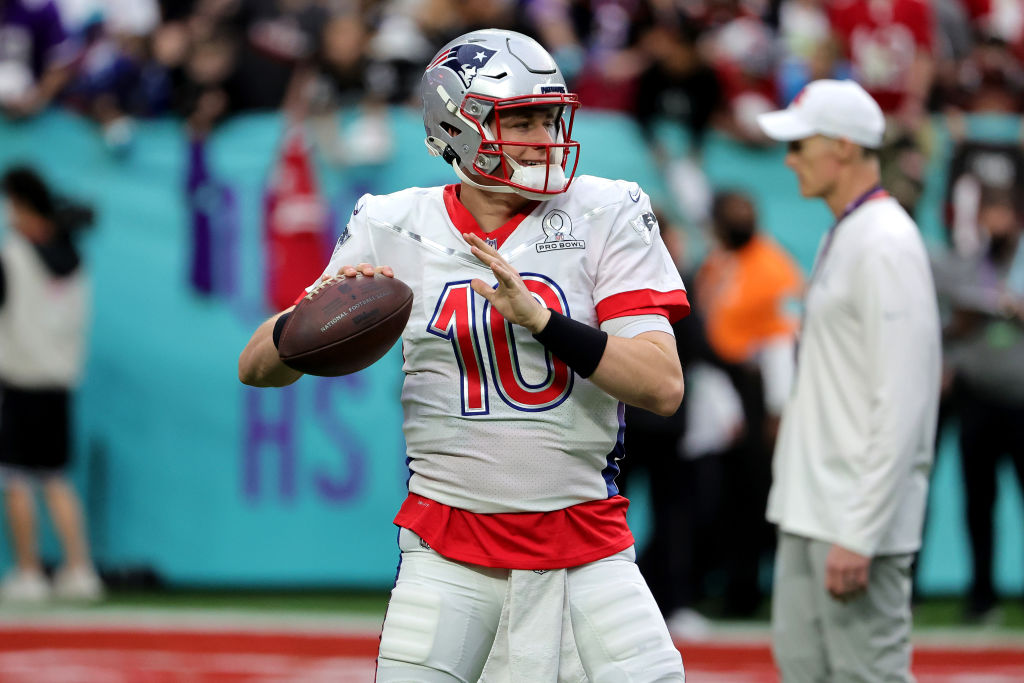 In the 2022 NFL Draft, the Patriots drafted some offensive line help to give Jones more time to read the field and make his decisions. Beyond the draft, New England brought in wide receiver Devante Parker and running back/receiver David Montgomery to provide more weaponry.
It will be tough to maintain this level of success going into year 2, but the University of Alabama quarterback is used to the pressure of winning. Added difficulty comes this year as offensive coordinator Josh McDaniels left to be a head coach of the Las Vegas Raiders, meaning Jones will have to learn new offensive schemes.
Prediction:
Although he was objectively the best performing rookie QB of his class, Jones still has a lot of growth needed in order to sustain his success. In Year 2, I think he shows he is here to stay. He leads New England back to the playoffs, becoming the first QB of his class to win in the postseason.
Justin Fields – Chicago Bears
Starts: 10 (2-8)
The Bears spent a lot to move up and draft Justin Fields out of Ohio State #11 overall in 2021. As a true dual threat, Fields isn't the normal style of quarterback Chicago usually goes for, but they believed he was the one that would end their QB woes.
With Andy Dalton and Nick Foles both on the roster, the idea was to get Fields a year of experience as back up before throwing him in as full time starter. Injuries and poor performance sped up that process, as Fields started 10 games for the Bears in 2021, going 2-8 on those contests. With a below-average offensive line in front of him, Fields found a way to throw for 1,870 yards and 7 touchdowns while rushing for another 2. He was also the most aggressive passer of his draft class, leading to 11 interceptions being thrown.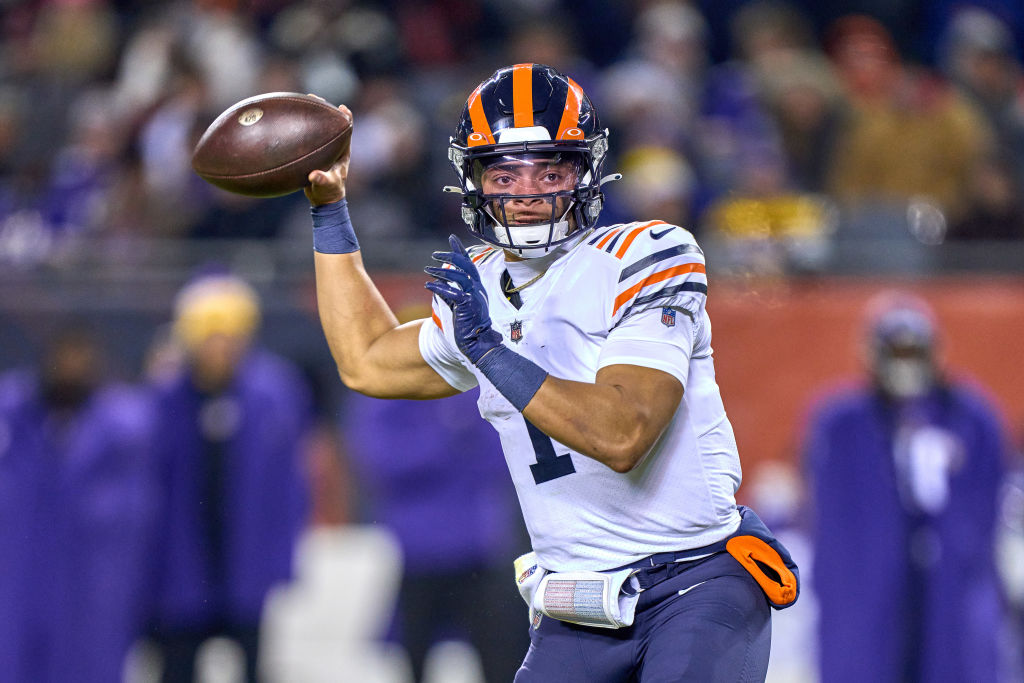 In giving up so much capital to draft Fields in the first place, Chicago had to wait until later in the 2022 draft to start addressing their needs. Of their 11 picks, 4 were used to select offensive lineman to help improve the protection and allow Fields more time to find his targets.
Going into his first full year as the starter, expectations for Justin Fields are mixed.
Prediction:
A new head coach and offensive coordinator for the Bears provide some cushion for him as he will have a brand new offense to learn, but fans will still want to see him improve and get the ball out quicker. He has solid playmakers around him, now it's about getting them the ball at the right time.
Trey Lance – San Francisco 49ers
Starts: 2 (1-1); 6 Games Total
Many were surprised last year when the 49ers selected Trey Lance with the #3 overall pick instead of the more traditional quarterback in Mac Jones, but head coach Kyle Shanahan saw him as the missing link to his offense.
Lance spent the year serving as back up to Jimmy Garoppolo and absorbing as much as he could from the experienced quarterback. Over the course of the season he played in only 6 games, going 1-1 in the 2 games he started. In his limited playing time, Trey Lance threw for just under 600 yards on 70 attempts with a completion percentage of 57%. He was also able to throw for 4 touchdowns and rush for another while throwing for 2 interceptions.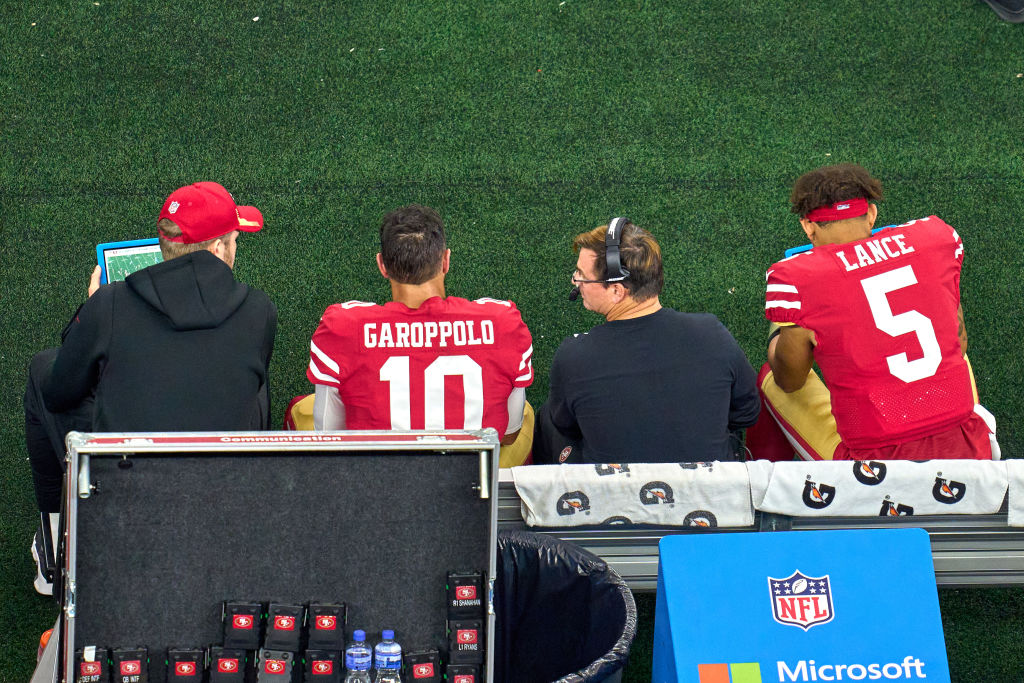 San Francisco's 2021 season ended in the NFC Conference Championship Game, so this offseason was about gearing up to run it back and hopefully make it further. The 49ers picked evenly on each side of the ball in the recent draft to solidify their defense and give Lance a few more weapons to work with on offense.
Lance is expected to be the full time starter in 2022, so he will get a chance to show what he picked up his rookie season. Shanahan is known as an offensive genius and has created an offense for Lance to flourish. It also doesn't hurt that he has a reliable game changers in Deebo Samuel and George Kittle to get him out of sticky situations.
Prediction:
With so much already in place, Lance is set up for success. But expectations should be tempered, as he still as a lot of development. I see him having a few games that show how raw he still is, but ultimately leading the 49ers to an 8-9 record, coming just short of a a playoff berth.
Zach Wilson – New York Jets
Starts: 13 (3-10)
Being a starting NFL quarterback is never an easy job, but it's especially difficult when you are drafted to one of the biggest markets and expected to turn a franchise around. Quick. That is what Zach Wilson was tasked with last year, taken #2 overall by the New York Jets, who were hoping they found their next Joe Namath.
With a 3-10 record as a starter, Wilson left Jets fans wanting to see a few more flashes of greatness to ease their minds about the future of their team. With a completion percentage of 55.6% and passer rating of just 69.7, both the worst of his draft class, Zach Wilson ended with just 9 passing touchdowns, adding another 4 using his legs.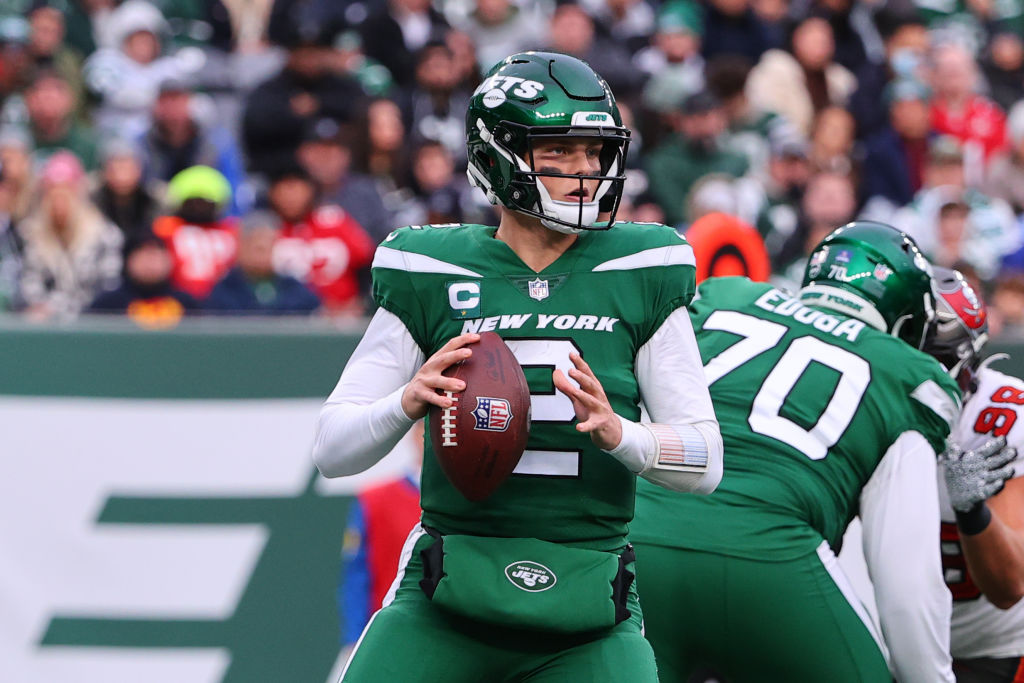 In the recent draft, New York went after big names on both sides of the ball, selecting two of the best defensive options available as well as one of the best wide receivers in Garrett Wilson of Ohio State. There overall draft haul should help continue to build the foundation started with last years draft.
It shouldn't be a shocker to see a rookie QB struggle in their first season. The good news for Wilson is that there is no where to go but up. One area Wilson needs to improve on as he begins his second season is getting the ball out quicker.
Prediction:
I expect this see a similar season as his rookie year, but there will be small improvements made to his game that will show Jets fans he has the potential to lead. After all, New York is famous for its patience…