The NFC North seems like a completely new place now that Aaron Rodgers is no longer in the familiar green and gold. Who will claim control of the division as they head into this new era? The latest instalment in our set of divisional previews examines the big questions ahead.
Time to put theory into practice for the Bears (+425)
The Bears could have selected projected superstar quarterback Bryce Young with the first overall pick in the 2023 NFL Draft, but instead they traded out of the top spot and put their faith in third year quarterback Justin Fields.
In 2022, Fields was dominant on the ground and finished the season with 1,039 rushing yards, which is second most all time for quarterbacks. But overreliance on the run game made them too predictable and often ineffective.
Chicago made improvements to the offensive line and wide receiver DJ Moore was brought in to help add a second dimension to the offense. With these changes, the Bears are hoping their faith will be rewarded and Fields will make the leap that many experts are projecting for him.
Ceiling: 10-7 record where they can sniff a wild card berth after tough competition for the division title
Floor: 5-12 regular season record, improving upon last year but still leaving questions about the future
The Lions are good. Are they playoff good? (+120)
After starting 1-6 and on their way to another disappointing season, something clicked for Dan Campbell's team and they rattled off eight wins in 10 games. A season finale road win over division rival Green Bay Packers put them a Seahawks loss away from making the playoffs and gave hope to the fanbase.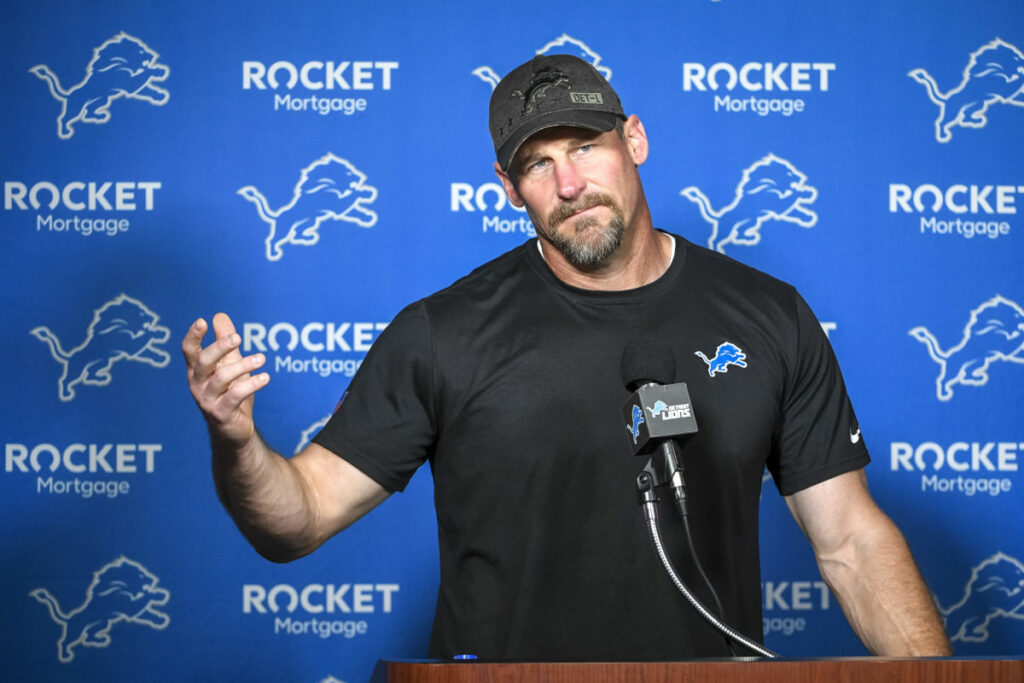 That pressure is on to show the second half success wasn't a fluke and the Detroit Lions are meant to be taken seriously.  They will get an early chance to show it in the NFL Thursday Night opener when they face off against defending champion Kansas City Chiefs.
The Lions are hoping their new additions on defense will help improve a squad that ranked towards the bottom in yards and points allowed. If they can do that, Detroit has a chance at staying competitive in a wide open NFC.
Ceiling: 11-6 record, NFC North title and playoff win
Floor: The Lions regress to their old ways and finish an underwhelming 6-11
A new era in Green Bay – what will it look like? (+380)
The drama is finally over and now only one question remains: Does Jordan Love have what it takes to lead the new era of this historic franchise?
After Aaron Rodgers made his decision to Jet off to New York with a few of his friends, the Packers are entering a rebuilding phase they hope doesn't last too long.
The Packers had a larger draft class and will depend on their rookies to make significant contributions to an already inexperienced team.
Expectations for the young quarterback should be tempered. Rodgers left some pretty large shoes to fill, but that won't stop the Packers faithful from expecting a some entertaining wins.
Ceiling: 8-9 or 9-8 record, basically an average season if everything goes their way
Floor: 3-14 record and finding themselves in a rare position atop the draft board
Can the Vikings build last year, or are they a one-hit-wonder? (+300)
In his first year as head coach, Kevin O'Connell surpassed expectations with a regular season record of 13-4. But the Vikings came back to earth in a home Wild Card round loss to the Giants.
Now O'Connell and quarterback Kirk Cousins will look to cement Minnesota as the new dominant force of the NFC North.  This is especially important to Cousins, the fan favorite of Netflix's 'Quarterback', who is in the final year of his contract and looking for his next payday.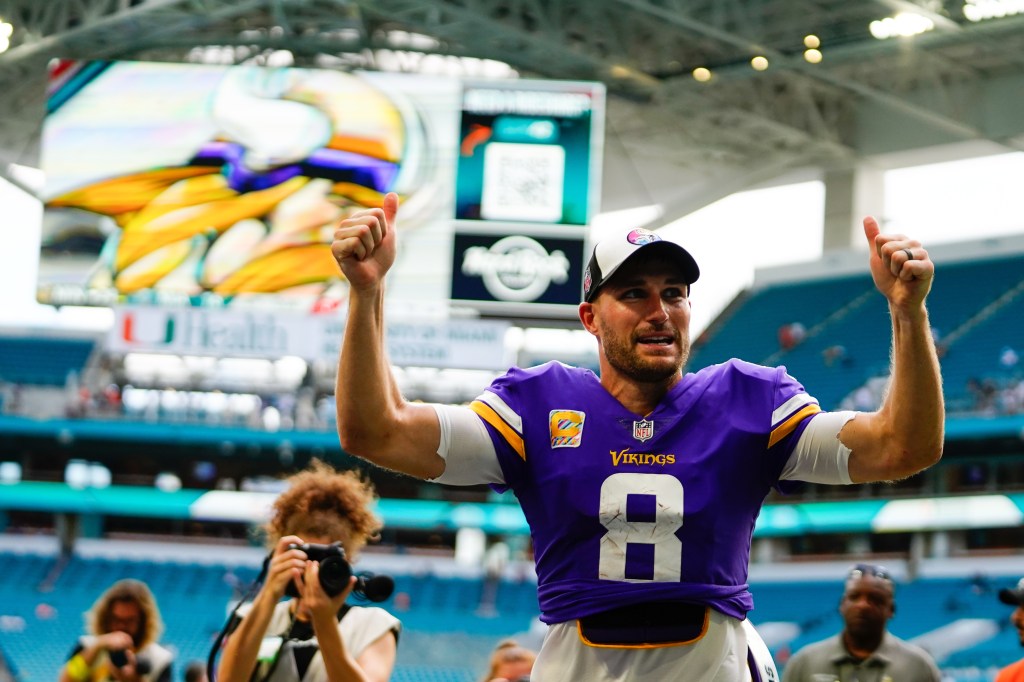 Dalvin Cook leaving the Vikings to test free agency was a loss, but his replacement Alexander Mattison has had success filling in when Cook was out with injury. Production from the backfield has been important to take pressure off Cousins and allow him to make big plays to star receiver Justin Jefferson.
Ceiling: NFC Championship Game, if they get a little luck which is very un-Vikings like
Floor: 10-7 and chasing a wild card berth
The Playbook is powered by Genius Sports, the official data, media and fan engagement partner of the NFL.