It all comes down to this. For a large majority of this season, the Kansas City Chiefs and Philadelphia Eagles have been the two best teams in the NFL. This Sunday, they meet in Glendale, Arizona for the chance to lift the Vince Lombardi trophy.
Here's our preview for Super Bowl LVII. We've also used Next Gen Stats data to give a statistical edge to the biggest matchups in football.
You can check out our in-game, play-by-play NFL game center below for the data-led angle. 
Hot stat: For the first time since the 2017 season and Super Bowl XII, both the AFC and NFC champions meeting in the big game were their respective conferences' number one seed. 
Chiefs in familiar territory
The Kansas City Chiefs advance to the Super Bowl for the third time in four years thanks in large part to a gutsy performance from Patrick Mahomes.
The MVP-favorite entered the AFC Championship game hobbled by a high ankle sprain suffered in the Divisional Round win over Jacksonville. Despite his injury, and the injuries to three of his top wide receivers, the Chiefs won 23-20 on a last second field goal in regulation over the Cincinnati Bengals.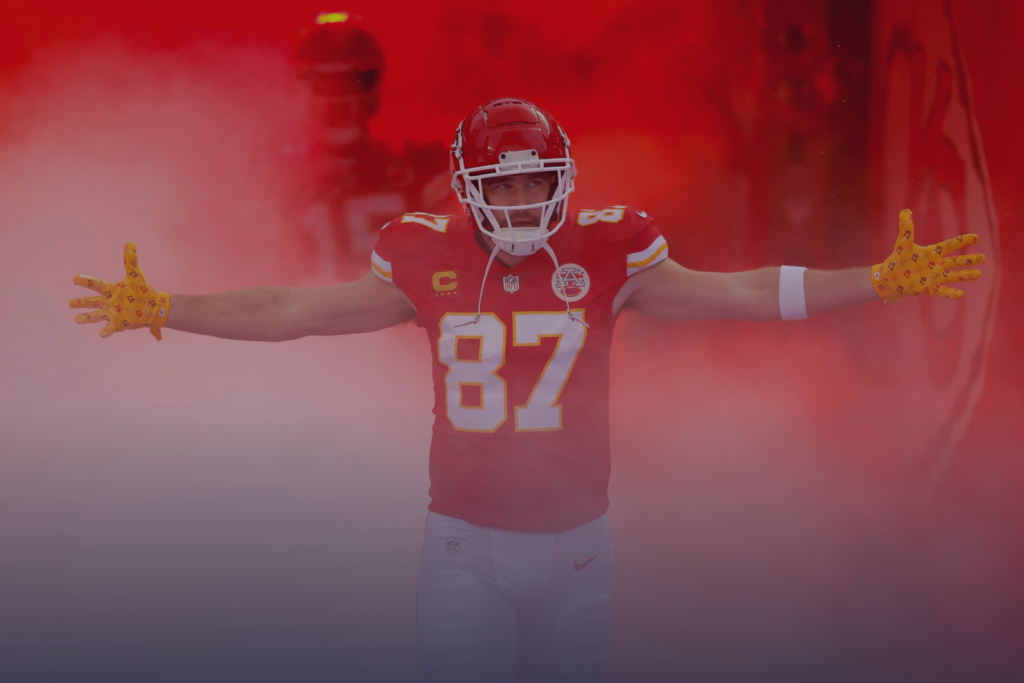 Mahomes put on a masterful performance, throwing for 326 yards and two touchdowns. His favorite target on the day, Marquez Valdes-Scantling, caught six targets for 116 yards and a touchdown. Mahomes and company will have to continue finding gutsy ways to win as their team enters the Super Bowl somewhat banged-up.
Thankfully for Mahomes, his partner-in-crime Travis Kelce is still healthy. The pair are second all-time in postseason touchdown connections with 13 (Tom Brady and Rob Gronkowski are first with 15). 
Another unsung hero in the AFC Championship game was defensive tackle Chris Jones, who hassled Joe Burrow all night. The Chiefs' defense will face the number one scoring offense in the NFL this season, and Defensive Coordinator Steve Spagnuolo will need to be on his game to slow down Jalen Hurts and the dynamic Eagles offense. 
Next Gen Stats: In the redzone, the Chiefs rank 8th in the NFL in rushing success. The Eagles, on the other hand, rank 32nd in redzone rushing defense. Expect some big plays from rookie RB Pacheco.
Eagles ready to begin their own period of success
Most of the story from the NFC Championship game revolved around injuries to the 49ers, losing both of their quarterbacks – their third and fourth-choices – to injury early on. But even with Brock Purdy playing, it would've been hard to overcome Philadelphia's ferocious defense and high-powered offense.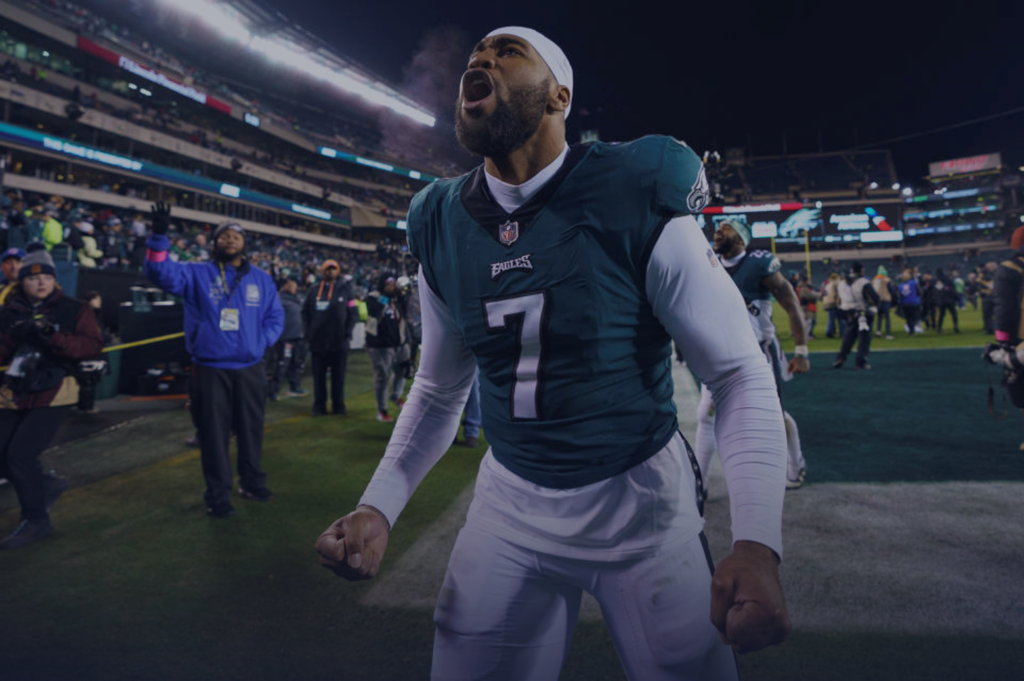 The Eagles got after the 49ers quickly and defensive end Haason Reddick ended the night with two sacks and a forced fumble. San Francisco never knew how to stop him and struggled to get any sort of offense off the ground. The Chiefs' offensive coaches will need to scheme correctly to slow down an Eagles defense that is the first ever to have four players with 10+ sacks in a season. 
The NFL's other MVP candidate is Eagles quarterback Jalen Hurts. He is arguably a candidate for most improved player, leading his team to the number one seed in the NFC.
Hurts threw for 3,701 yards and rushed for another 760 yards, combining for 35 touchdowns in the regular season. His post season has been nearly as impressive, putting up 69 points in their two games without turning the ball over.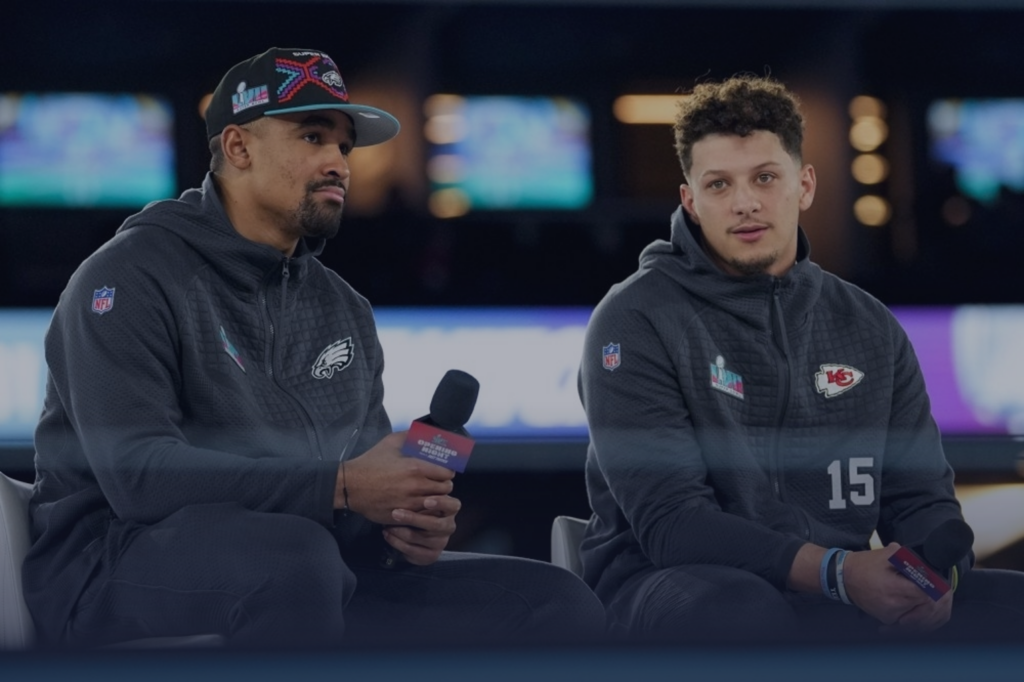 There's no denying that Mahomes and the Chiefs are more experienced at this level, but Hurts and his young team have been playing well all year and never buckled under the spotlight. If the Chiefs commit to stopping the run, Hurts can score with dynamic playmakers A.J. Brown and Devonta Smith at wide receiver. If Chiefs commit to stop the pass, Hurts can lean into the Eagles' formidable RPO game, and his option attack can carve up their defense.
Whichever way this shakes out, expect a close and high scoring game that may well come down to the final possession. 
Next Gen Stat: Jalen Hurts has a 110.6 NGS-passer rating when throwing intermediate passes (between 10-19 yards) – the fifth-highest in the NFL. The Chiefs defense ranks 28th in defending intermediate passes. 
Here's what we said…
Most of the talk around the Baltimore Ravens revolves around Lamar Jackson's on-going contract negotiations.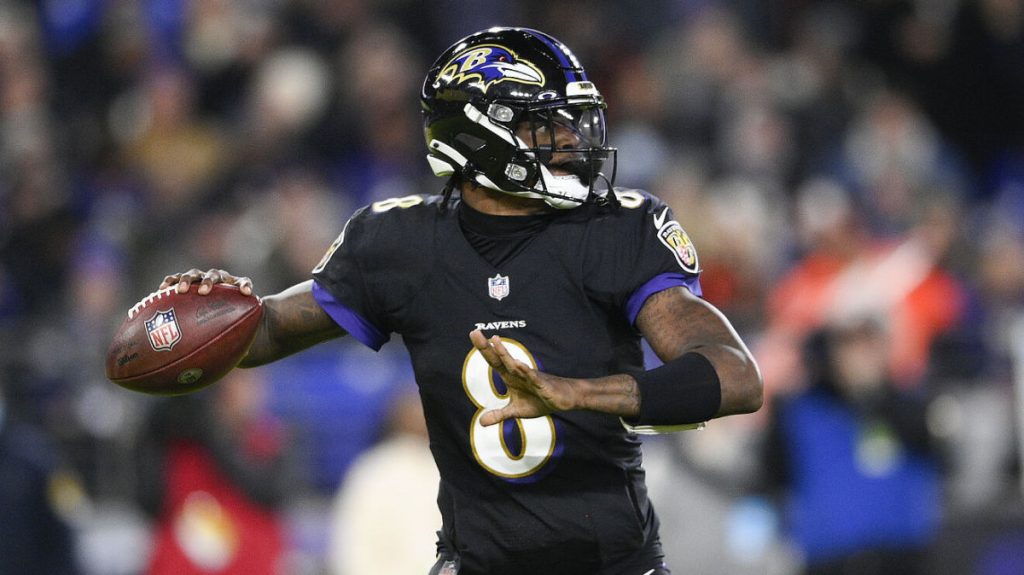 The distractions didn't go away once Jackson got injured and the Ravens struggled down the stretch. They started 6-3, but finished 4-4 in the back-end of the season, sneaking into the Wild Card round. Their defense continues to be solid, especially recently acquired LB Roquan Smith and rookie Safety Kyle Hamilton. Both will have their hands full against stacked AFC offenses. 
Next Gen Stat: Since Roquan Smith joined in Week 9, the Ravens have given up 119 rushing yards fewer than expected, the third-highest figure in the league. 

Here's what we said…
The Bills may well be every neutral's favorite this season. After everything they've been through, Buffalo have rarely faltered all year long.
That said, they very nearly did against Miami. They ground out a 31-34 win against a team with 7th-round rookie Skylar Thompson – their third string QB – starting at the helm. It was a grueling game that went on for over four hours, with swings in momentum changing every possession.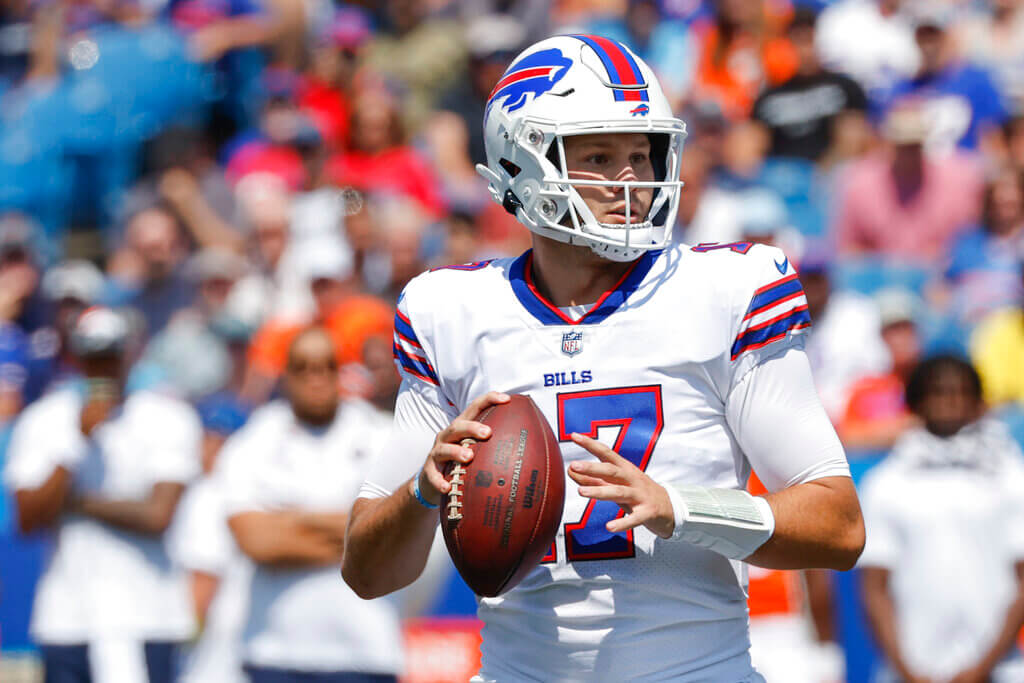 For as incredible a quarterback as Josh Allen is, the Bills' reliance on his talent is becoming a worry. While he threw for over 350 yards and three touchdowns against Miami, he also threw two interceptions. His ADOT (average depth of target) in this game was a staggering 16 yards. With stats like that, it's no wonder he leads the league in turnovers. 
The Bengals defense is no joke, and will force turnovers if even half an opportunity is presented. With Joe Burrow in the hot seat, the Bills will need to be more measured and calculated in this game. If Allen let's his offense do some heavy lifting, they have enough talent – with a home crowd – to win. But that hasn't been the trend in recent weeks. 
Next Gen Stat: To stop the down-field threat, the Bills have faced split-safeties a lot this year. Fortuntately for them, Stefon Diggs has 544 receiving yards against split-safeties this season. 

Here's what we said…
The rematch of the 2021 AFC Championship game is set and thankfully, no neutral site game was needed.
The Kansas City Chiefs earned their right to host this match up and the Cincinnati Bengals turned in two impressive performances these playoffs to have a chance at repeat AFC Champions.
It was a snowy day in Buffalo last week, but the weather didn't stop the Bengals from putting up 24 points on a tough Buffalo defense.
Joe Burrow continued his impressive season and threw for two touchdowns, while Joe Mixon added one more on the ground. Their defense was equally impressive, forcing and interception from Josh Allen and limiting him to a passer rating of 68.1. Allen's favorite target, Stefon Diggs was only able to make 4 receptions on 10 targets for 35 yards.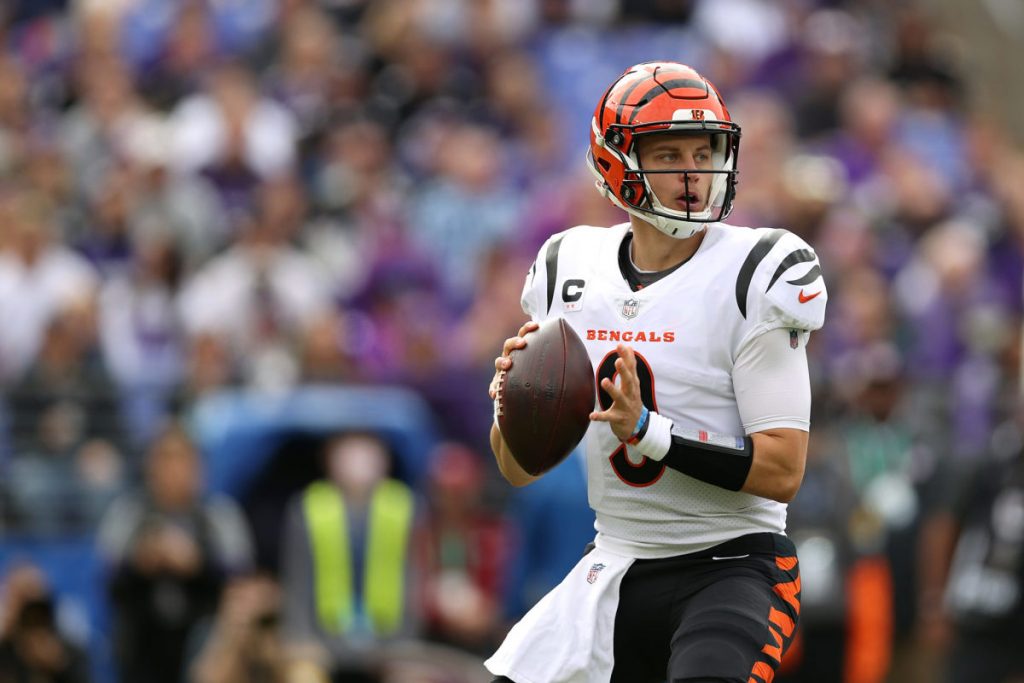 The Bengals have no time to rest on defense facing the Kansas City Chiefs, who remain as explosive as ever this season.
Cincinnati needs to control time of possession and have a balanced approach, with running back Joe Mixon and star wide receivers Ja'marr Chase and Tee Higgins to help out Joe Burrow. Their offensive line limped into Buffalo and was the major concern of the team last week. But they proved doubters wrong. If they can do that again, against a blitz-happy Kansas City defense, Burrow will have his time to get the ball to dynamic playmakers. 
Next Gen Stat: When faced with man coverage, the Bengals' offense has 257 yards after catch over expected. That's the most of any team in the NFL. 

Here's what we said…
Before their win on Monday, the last time the Dallas Cowboys won a playoff road game was in 1992—against the San Francisco 49ers, an eight-game losing streak.
The Cowboys silenced their detractors early, shutting out Tom Brady and going up 18-0 in the first half. Dallas cruised to a 31-14 victory where their only flaw was missing four extra-point kicks in a row.
Dak Prescott was flawless in the victory, passing for four touchdowns and running for another, while not turning the ball over at all despite leading the league in interceptions during the regular season.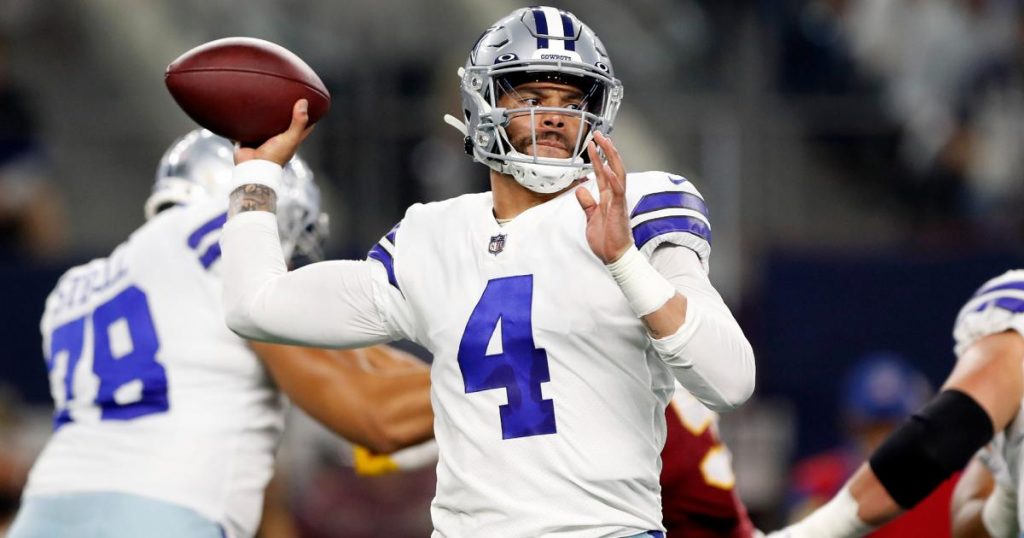 While they look hot now, they will be put to the test against the team that knocked them out of the playoffs last year in Dallas. A win here goes a long way to silencing critics and building the legacy of Prescott and company.
Next Gen Stat:
Dak Prescott finished with the top NGS Passing Score from Super Wildcard Weekend.
All four of his passing TDs were passes beyond 10 air yards, tied for the most in a game in 2022. 

Here's what we said…
The Jacksonville Jaguars completed the third biggest comeback in playoff history to defeat the Los Angeles Chargers. Let that sink in.
Trevor Lawrence threw four interceptions in the first half, causing his team to fall behind 27-7 at half time. Despite his struggles, Lawrence played a perfect second half, finishing with four passing touchdowns and leading his team on a last-minute drive to set up the game winning field goal.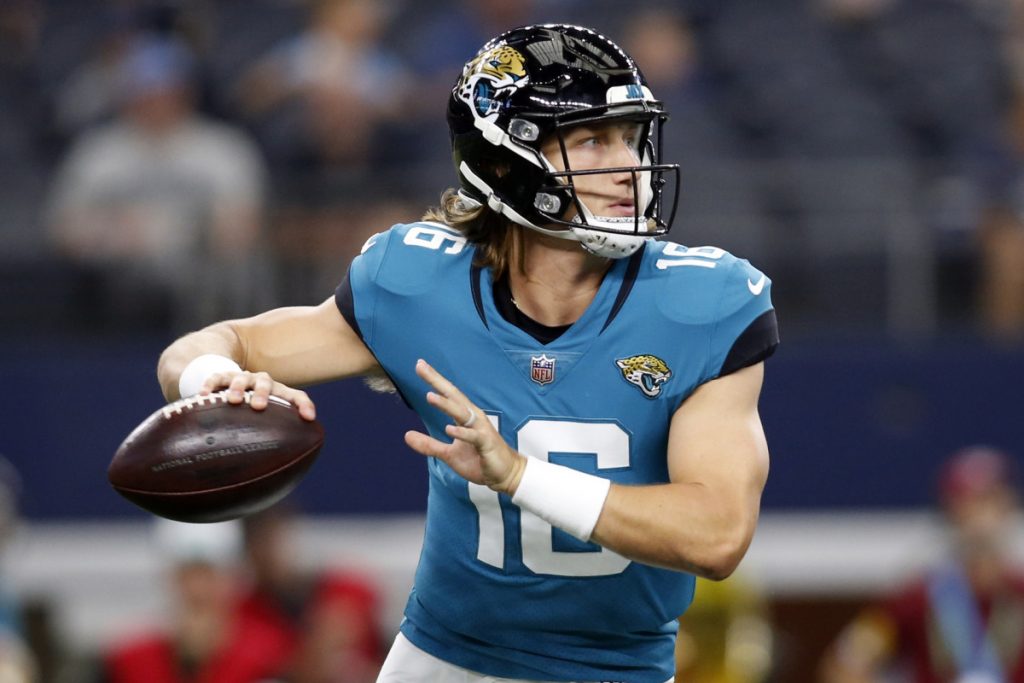 Head Coach Doug Pederson has his guys playing tough and reckless, a dangerous combination for opponents. He probably already has the owner commissioning a statue based on last week's win. 
Next Gen Stat: Since Week 14, no TE has picked up more receiving yards over expected than Evan Engram (84). 

Here's what we said…
The Chargers were hot favorites to win the AFC West this pre-season, but struggled through inconsistent play and injuries.
Despite some struggles, QB Justin Herbert broke more passing records to start his career and multipurpose running back Austin Ekeler tore up defenses with over 1,600 all-purpose yards and 18 total touchdowns.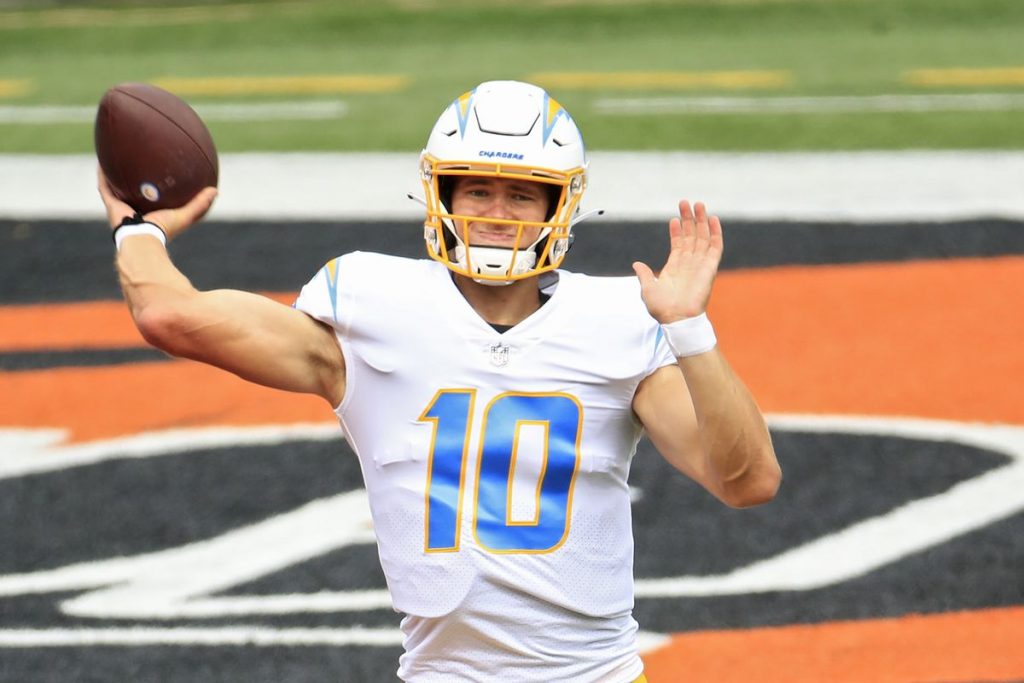 Their defense wasn't as improved as many hoped, but made enough plays when they mattered most and will try to create confusing looks for a young Jaguars offense. 
Next Gen Stat: Justin Herbert has made 35 passes with a completion probability of less than 25% this season – the most in the league. 

Here's what we said…
One of the three first-time head coaches in the playoffs, Mike McDaniel had his ups and downs with the Miami Dolphins, but did enough to earn the final AFC playoff spot.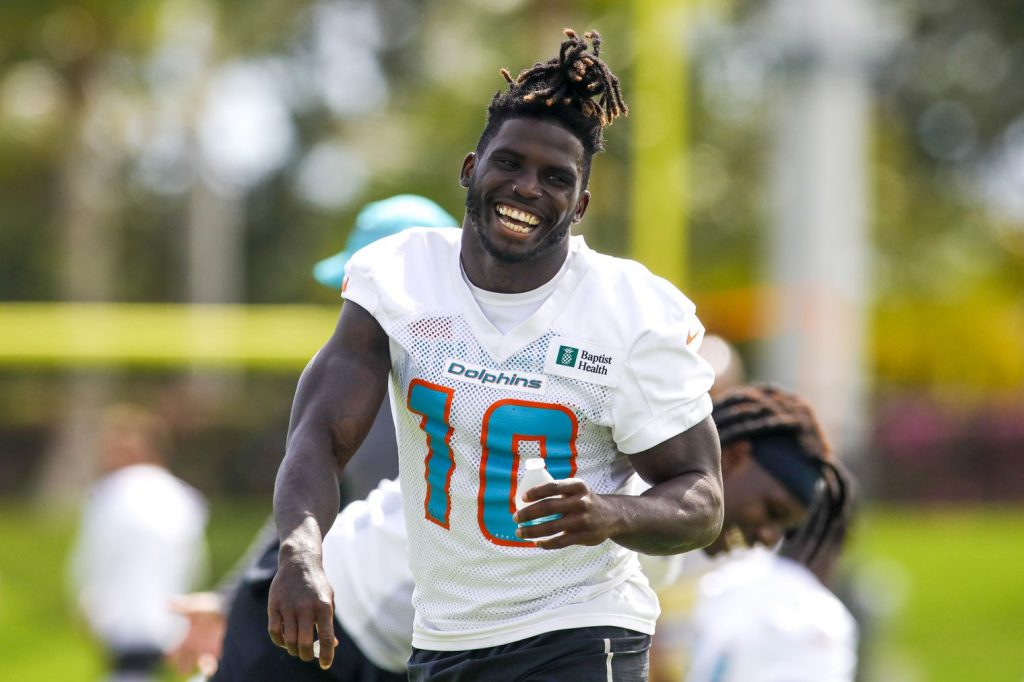 The Dolphins will be without starting QB Tua Tagovailoa who is still recovering from a concussion. Miami hasn't played well without him, but still has the weapons on offense with Jalen Waddle and Tyreek Hill. Both are big play threats who can stretch the field and keep a defense on their toes. 
Next Gen Stat: Tyreek Hill has over 1,400 receiving yards against zone coverage this year – ranking first in the NFL. Jaylen Waddle ranks third.

Here's what we said…
The Vikings have been a talented team in recent years and finally lived up to potential this season.
O'Connell maximized the Cousins-to-Jefferson connection that resulted in a league-leading 1,809 yards and the rightful discussion for MVP or Offensive Player of the Year.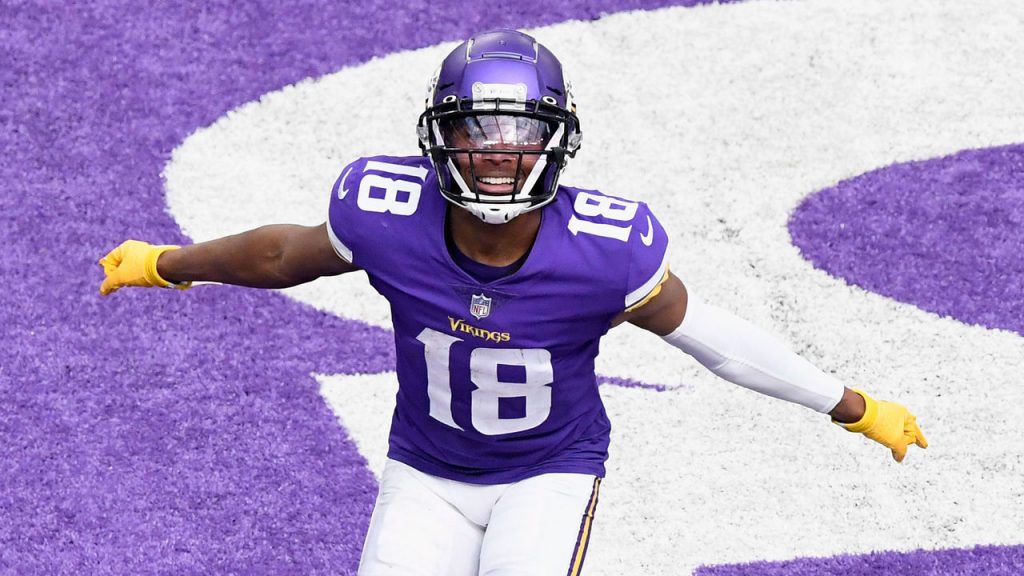 Despite winning 13 games this season, the Vikings never kept doubters away due in part to their –3 point differential and lack of primetime wins. This game will be a great test for Cousins and company to prove everyone wrong and welcome more onto the bandwagon.
Next Gen Stat: Justin Jefferson was the most targeted receiver in the NFL this year, averaging the second-highest separation of any of the top 15 WRs by yardage (3.1).

Here's what we said…
Brian Daboll is giving Pederson a run for his money for the Coach of the Year award.
The New York Giants went to Minnesota and played a tough football game to come out on top. QB Daniel Jones threw for over 300 yards and rushed for 78 yards, along with two touchdowns; a feat never done in the playoffs.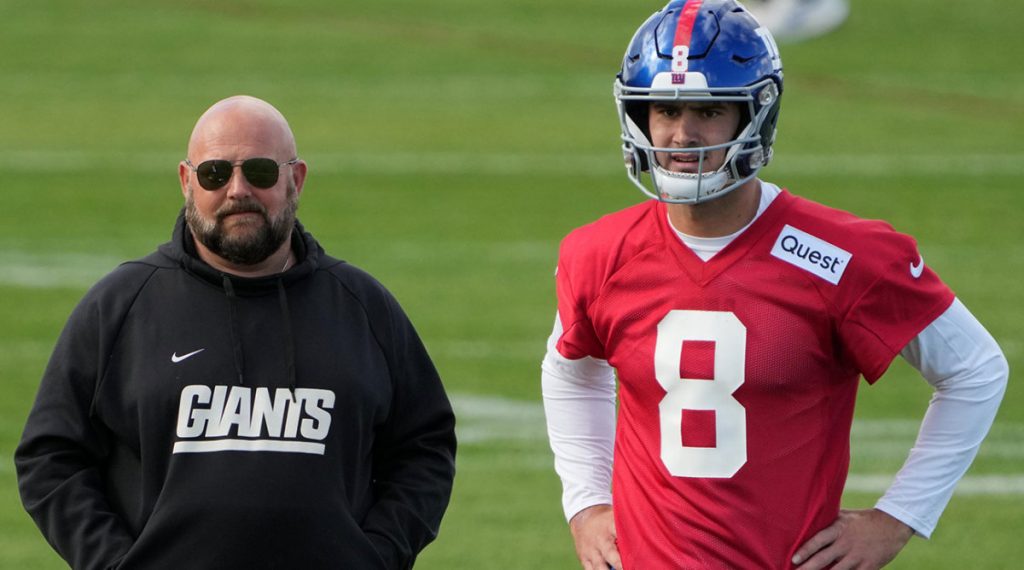 Not only did their stars on offense show up, but DE Dexter Lawrence was a force in the middle all game and ended with six total tackles and applied pressure on Kirk Cousins all game. He'll need to be similarly productive against Hurts.
Next Gen Stat: 17.1% of Daniel Jones' throws against Minnesota were aimed into tight coverage – the second-highest figure of any QB in Super Wildcard Weekend.

Here's what we said…
Despite playing the best defense he had seen all year, Brock Purdy was once again flawless in taking down the Dallas Cowboys in the Divisional Round. It was a low scoring victory (19-12), but Purdy threw for the team's two touchdowns and didn't turn the ball over. An astonishingly impressive trend for any rookie, let alone a seventh-round pick. It's safe to say he's shaken the 'Mr. Irrelevant' moniker.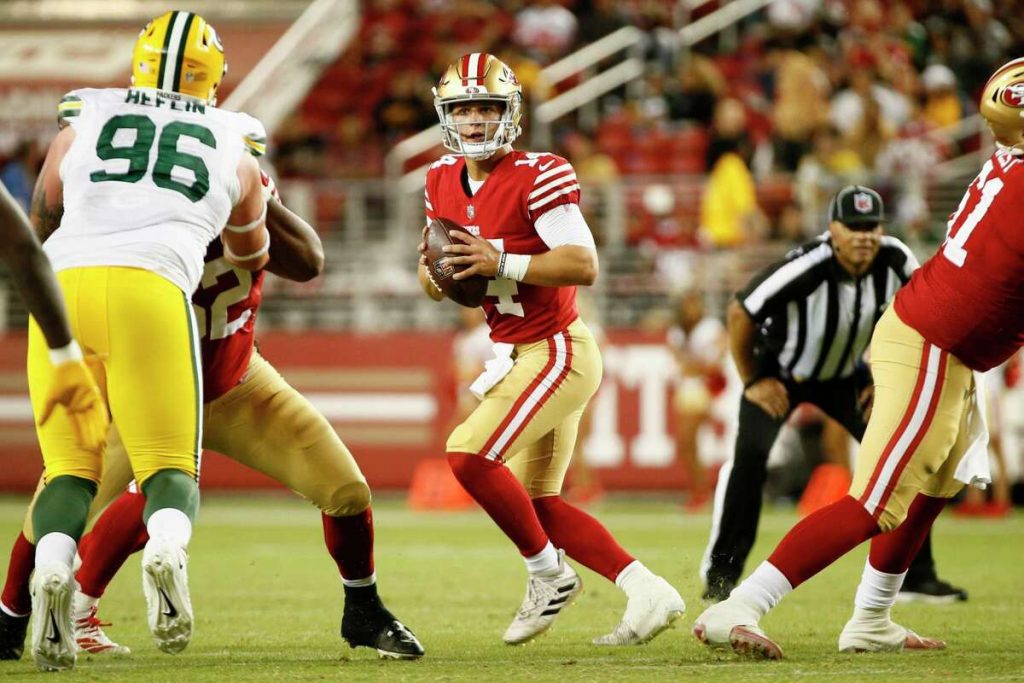 The 49ers have ridden their defense all year, and rightfully so.
They rank first in several important defensive categories, while also having likely Defensive Player of the Year Nick Bosa at defensive end. San Francisco's defense is one of the fastest in the league and all 11 players on the field can cover any 11 they face on offense.
They will be particularly challenged against a fierce rushing attack and dual threat of Jalen Hurts. This game will be won or lost in the trenches as Philadelphia wants to continue to dominate the run game as the league's number one rushing offense against the bread and butter of the 49ers' third ranked rush defense.
Next Gen Stat: When Nick Bosa is on the field, the Niners' QB pressure rate is 32%. When he's not on the field, it drops to 23.7%. 

Here's what we said…
The Seattle Seahawks defied expectations by finishing with a winning record, and thanks to help from the Lions, clinched the final playoff berth.
Seattle's season is already a win, but Head Coach Pete Carroll will have his team motivated to keep proving doubters wrong. The resurgent veteran QB Geno Smith set the Seahawks season passing record and made the Pro Bowl. The most impressive part of their run this season has been the impact of key rookies on both offense and defense.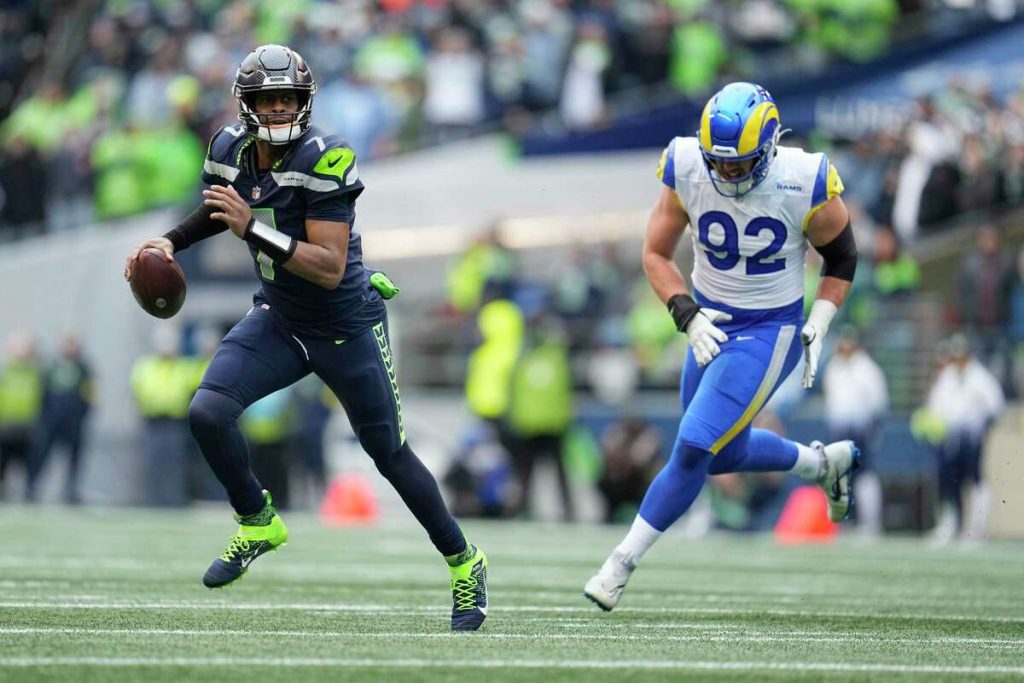 The Seahawks boast rookie of the year candidates in running back Kenneth Walker and cornerback Tariq Woolen who will need big games to keep Seattle competitive. 
Next Gen Stat: The Seahawks have recorded 292 instances where a player has clocked 20+ MPH this season, more than any other team in the NFL.

Here's what we said…
Tom Brady and the Tampa Bay Buccaneers are once again in the playoffs.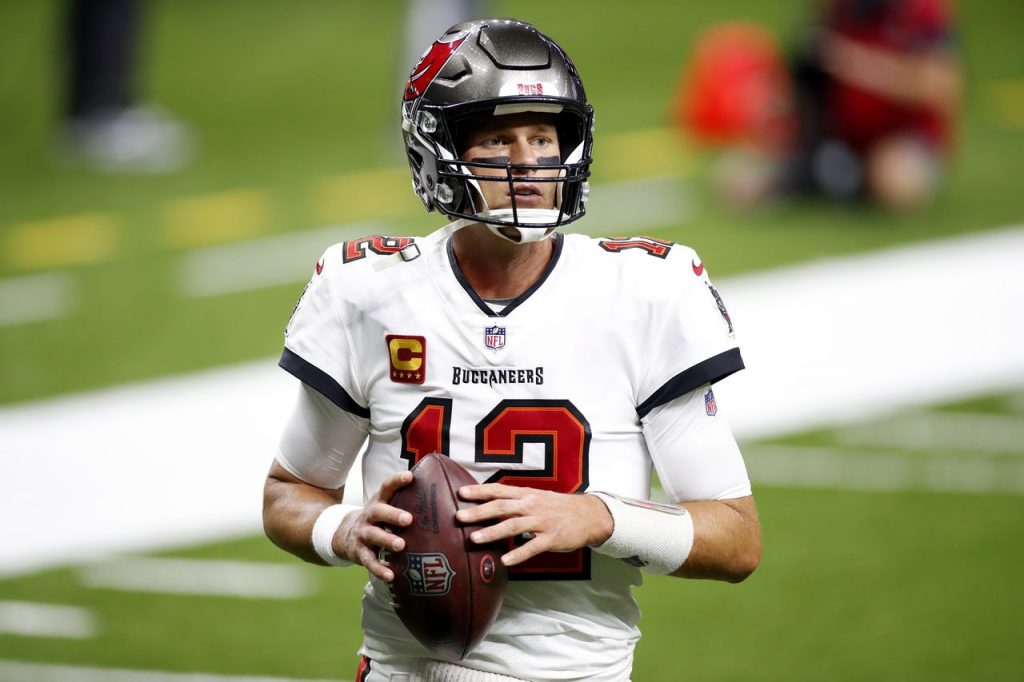 The only team below .500, they benefited from a weak division to earn the #4 seed and host at least one playoff game. Tampa Bay had the league's worst rushing offense and has relied on Brady to throw for 4,694 yards. His connection to Mike Evans has kept the team in the playoff hunt all season as Evans surpassed 1,000 yards receiving for the 9th consecutive season.
They haven't looked good all year, but nobody has made money betting against Tom Brady – who is 7-0 against Dallas – in the playoffs. 
Next Gen Stat: Brady's preference for getting the ball out quickly is demonstrated by his pressure rate: just 18.4%. That's the lowest of any QB in the NFL in 2022. 

The Playbook is powered by Genius Sports, the official data, media and fan engagement partner of the NFL.