As the curtain falls on another exhilarating football season, attention turns to college hoops. We've looked at four questions we have about the NCAA women's basketball season as conference play starts heating up.
Is anyone going to dethrone South Carolina?
Head coach Dawn Staley's Gamecocks look every bit as unbeatable as they did last year.
So, are we just watching an inevitable march to a second straight crown? South Carolina's statement wins over fifth-ranked UConn on February 5 and third-ranked LSU on February 12 sure made it look that way.
Against the Huskies, returning National Player of the Year Aliyah Boston scored 23 of her 26 points in the second half to rally the Gamecocks back from a 25-14 first quarter deficit.
Against the Tigers, in a battle of the last two remaining undefeated teams, South Carolina bolted to the front and never looked back. The Gamecocks will almost certainly get to play their first four NCAA Tournament games without leaving their home state, so forgive their fans if they choose the non-refundable option on their Dallas hotel rooms.
How is UConn keeping it together?
Speaking of the Huskies, if you are thinking about most valuable player awards, consider a vote for the University of Connecticut training staff. The Huskies have undergone an indescribable rash of injuries and illness over the past 15 months. This season, eight of UConn's 12 players have missed at least one game or more, including former National Player of the Year Paige Bueckers. Even head coach Geno Auriemma hasn't been immune – missing a pair of games due to illness.
What has happened to the Huskies with all this misfortune?
Despite their first two-game losing streak since 1993, the Huskies have risen to number four nationally. With only 10 players who have seen playing time this season, the Huskies have leaned heavily on the experience of Aaliyah Edwards and Lou Lopez Senechal, who combine for nearly 34 points per game.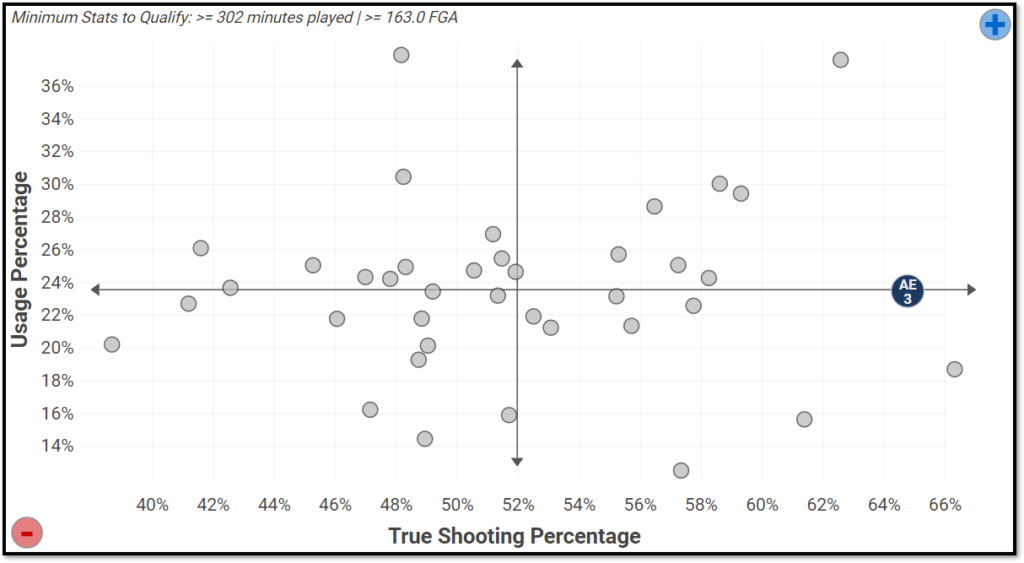 UConn isn't likely to be 100 percent at any point this season, but if they continue to patch it together with band-aids and cough medicine, no one can count them out in March.
Is this finally the year for the Big Ten?
It has been 24 years since Purdue gave the Big Ten their last NCAA Championship, but could this be the season the league breaks through?
The Big Ten has three teams in the top 10, and five teams in the top 15, outpacing all other leagues. Indiana lacks the women's basketball pedigree, but at 23-1 the second-ranked Hoosiers have been dominant. Indiana shoots better than 50 percent from the field, but are still only second in that category in the conference thanks to fifth-ranked Iowa.
The Hawkeyes lead the nation in scoring in no small part to Caitlyn Clark and her ever expanding highlight reel of long-distance shooting. Clark averages 27.6 points per game, second in the nation.
With Maryland (eighth), Michigan (12th) and Ohio State (13th) also lurking, the Big Ten Tournament should be a battle royale that will serve as brutal late season test.
Where might Cinderella come from?
Last season it was 10th-seeded Creighton who ran all the way to the regional championship before bowing to eventual champion South Carolina. Who will be this year's surprise team? Let's consider one possible Cinderella from each side of the country.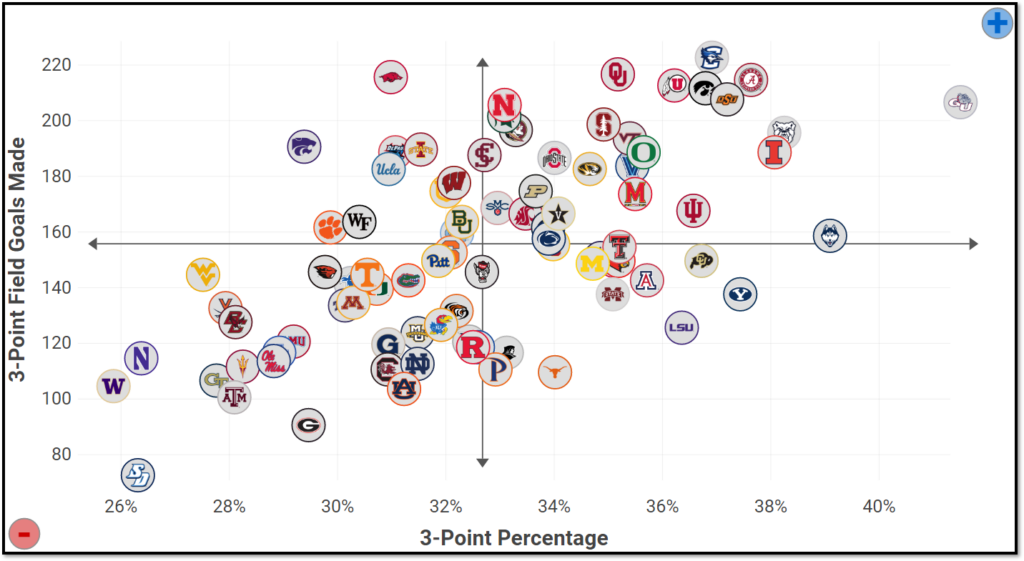 23rd-ranked Gonzaga had been on a 14-game winning streak until a loss at Santa Clara, but the Zags reclaimed the top spot in the West Coast Conference with a win over Portland on February 11. Gonzaga is the country's top three-point shooting team at 41.8 percent.
On the other side of the country, 24th-ranked South Florida has only lost four games, and all four have been to ranked teams. The Bulls can boast three different seniors: Elena Tsineke, Dulcy Fankam Mendjiadeu, and Sammie Puisis, averaging better than 16 points per game making South Florida a matchup nightmare for most opponents.
The Playbook is powered by Genius Sports, official data collection partner of the NCAA via NCAA LiveStats.