What did St. Peter's mean?
As we prepare for a men's Final Four with four of the sport's blue-bloodiest, royalist, historic and generational programs, let's take a moment and consider how it would look if the Peacocks of Saint Peter's had made just one more magical leap…
Duke. In Coach K's last run to a title.
Villanova. Twice a national champion since 2016, with a program culture that is the envy of the nation.
Kansas. Where Dr. James Naismith, the inventor of Basket-Ball himself, once coached. 
And St. Peter's.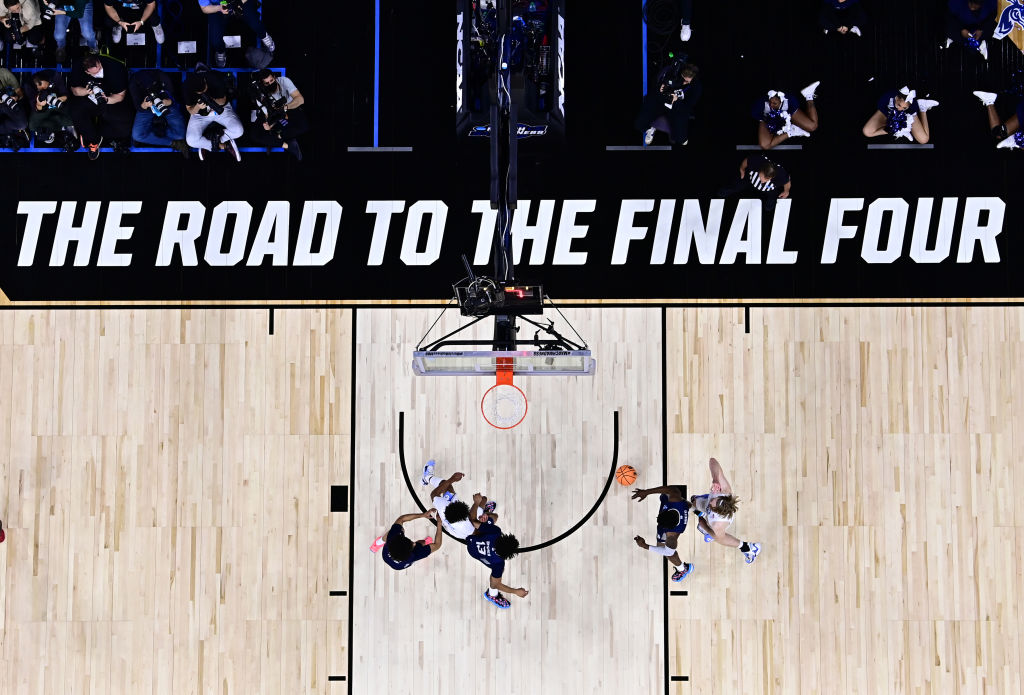 The small school in New Jersey would go on to New Orleans, capture more than a billion dollars in exposure, have their admissions website crash a couple more times, gain millions of tangible dollars in donations and sponsorships and then etch its school in stone as the all-time great Cinderella. The New Jersey Turnpike would be renamed the Holloway Turnpike, Doug Edert would have his own facial haircare line and celebrities would come out of the woodwork to cheer on the Peacocks. 
We almost got all of those wonderful things. But the St. Peter's run was wonderful in itself. A team that lost 11 times during the regular season (six losses to teams ranked 220 or worse!) found its calling card, capitalized on a big moment in front of the world and became immortal. 
The next St. Peter's
Well, where to do we go from here? In an era of roster fluidity and constant upheaval in the industry, nobody knows who will be on their team next year. So it's impossible to say who will be the next St. Peter's or if the Peacocks can even get back to the tourney.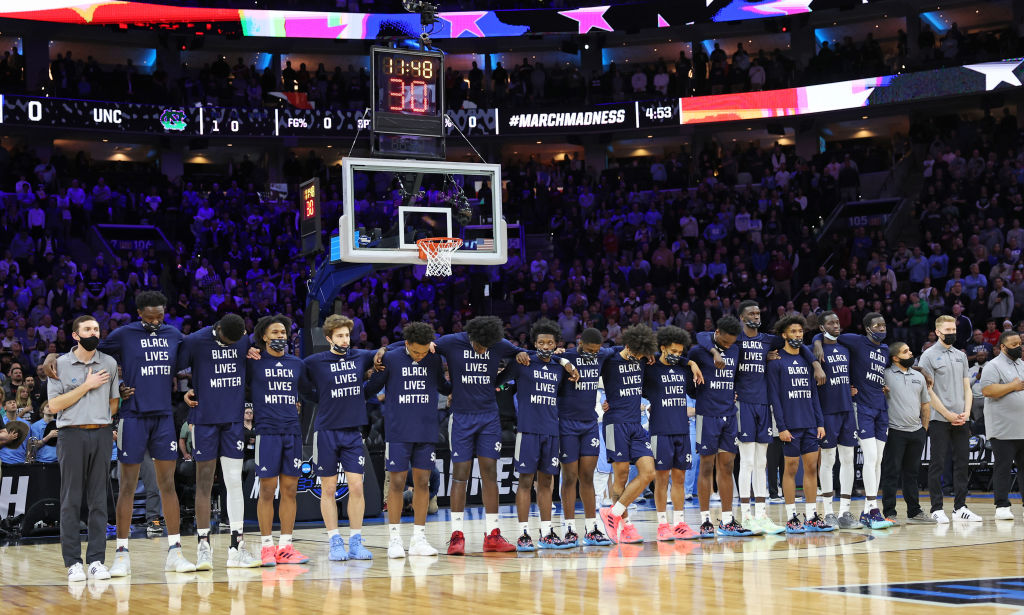 The St. Peter's run was a personal endeavor for me. I was on staff with Butler University during its back-to-back national title game appearances. Butler is twice the size of St. Peter's, but that's still not very big in the grand scheme of college athletics. The Butler runs were surprising, no doubt. Not miracles like St. Peter's, but still very unlikely.  
In my athletics career, I've talked to many college administrators who have asked me about Butler and said, "There's no reason we can't be the next Butler or Gonzaga." I would think to myself, "There are probably 10-15 reasons why you WON'T be the next Butler or Gonzaga." Now, administrators are going to think and say, "There's no reason we can't be the next St. Peter's." 
The Peacocks gave the rest of the nation hope and inspiration.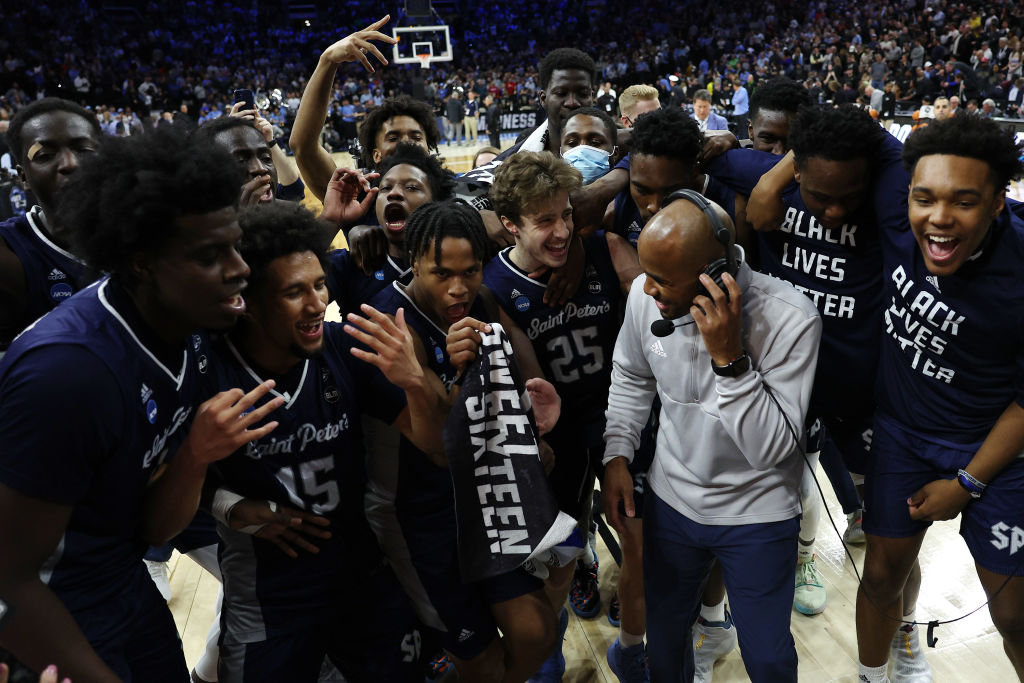 But how did they even do it in the first place?
The reason why I scoff when administrators say they can be the next Butler or Gonzaga is because of the amount of things that have to go right on the court, the commitment the school needs to make to support basketball and the time it takes to be good-to-great and then finally break through when the world is watching. Butler and Gonzaga were both good for years before anybody noticed. Those schools decided to invest in basketball and then had the smart leaders and outstanding players to make it come to life. 
Saint Peter's has been OK-to-good over the last few years (51-34 since 2019 entering the Kentucky game). They've invested what they can, and likely now can and will do more to keep the momentum in basketball alive. On the court, here's how they improbably knocked off three household name teams on the way to the Elite Eight: 
What a night for @PeacocksMBB.

✅ #2 @KentuckyMBB
✅ #7 @RacersHoops
✅ #3 @BoilerBall

The #Peacocks have come up against the highest possible ranked opponent at every stage of their historic run.

Incredible. #MarchMadness https://t.co/ckF02No1oO

— Genius Sports Report (@GSports_Report) March 26, 2022
St. Peter's 85, Kentucky 79 (OT) 
The Peacocks improbably rebounded nearly equal with the bigger Wildcats and were only (-5) at the foul line. The game was won on the big outside shots they made, as three high usage players combined for 9-for-12 from 3-point range while Kentucky struggled from the outside (4-for-15).  
So, to be St. Peter's, take note: you have to make 3-pointers and rebound but hope the other team misses their 3-pointers. 
St. Peter's 70, Murray State 60 
In a game where the opposite happened, St. Peter's shot a poor 3-for-13 from long range but Murray State – a team that had scored 90+ points seven times during the season – only managed 60 on 34.6% shooting. Murray had allowed opponents to rebound just 26% of their missed shots, a number that ranked in the 20th percentile nationally. St. Peter's grabbed 42% of its misses that night, controlling the clock and keeping MSU on defense. 
So to be the next St. Peter's, you have to rebound better than an elite rebounding team for the second straight game and then also hold them to 19 points below their season scoring average. Easy, right?
St. Peter's 67, Purdue 64 
Against the nation's second-most efficient team on offense and a team that ranks 5th nationally in 3-point shooting percentage, you would've suspected St. Peter's didn't have the firepower to keep up with Purdue. But then, Purdue shoots 24% from long range and turns the ball over 23% of its possessions. Despite a huge size disadvantage at every position, St. Peter's wins the battle at the free throw line and then there's the fact that the entire arena in Philadelphia was pulling for the Peacocks. Everyone loves a good underdog story, especially those 90 miles from that team's campus.  
THE SLIPPER STILL FITS ‼️@PeacocksMBB BEATS PURDUE 67-64 TO ADVANCE TO THE #ELITE8! | #MarchMadness pic.twitter.com/E17cdMFlQE

— NCAA March Madness (@MarchMadnessMBB) March 26, 2022
So to be the next Saint Peter's, arguably the most explosive offensive team in the country (with two NBA-prospect bigs) will turn the ball over, shoot poorly and forget to go to the free throw line.  
All of those things have to happen to even have a shot. 
For Saint Peter's Peacocks, they did. And it'll be remembered forever.  
Statistical data above was generated by the official stats collection partner of the NCAA and March Madness, NCAA LiveStats powered by Genius Sports. The NCAA LiveStats application was used for every March Madness game in the men's and women's tournament.