With the international break confirming their qualification for the World Cup, business in Mexico turns to the run to the Liga MX Championship. There have been a number of surprises in the table, as well as controversy and drama across the opening 11 matches.
Let's take a look how things stand as we enter the most important period for teams looking to make the Clausura playoffs.
Pachuca, Tigres and Puebla all return to action this weekend.
Esta semana vuelve la actividad de la #LigaBBVAMX 🔥🙌🤩

Te recordamos como va la #TablaGeneral previo al comienzo de la #Jornada12

¿En qué lugar va tu equipo?

¡Regístrate ahora en https://t.co/PigIFB93t5 y recibe $400 🤑de regalo! 📲 https://t.co/zKScgtX1Wh pic.twitter.com/rxRtkWmU5J

— Liga BBVA MX (@LigaBBVAMX) March 29, 2022
Puebla: The surprise package
According to transfermarket, the combined value of Puebla's squad this season reaches just 20 million dollars: the cheapest in the Liga MX. Despite such humble resources, Puebla continue to punch above their weight; they currently sit third in the league with 22 points. They have won six, drawn four times and have lost just once all season.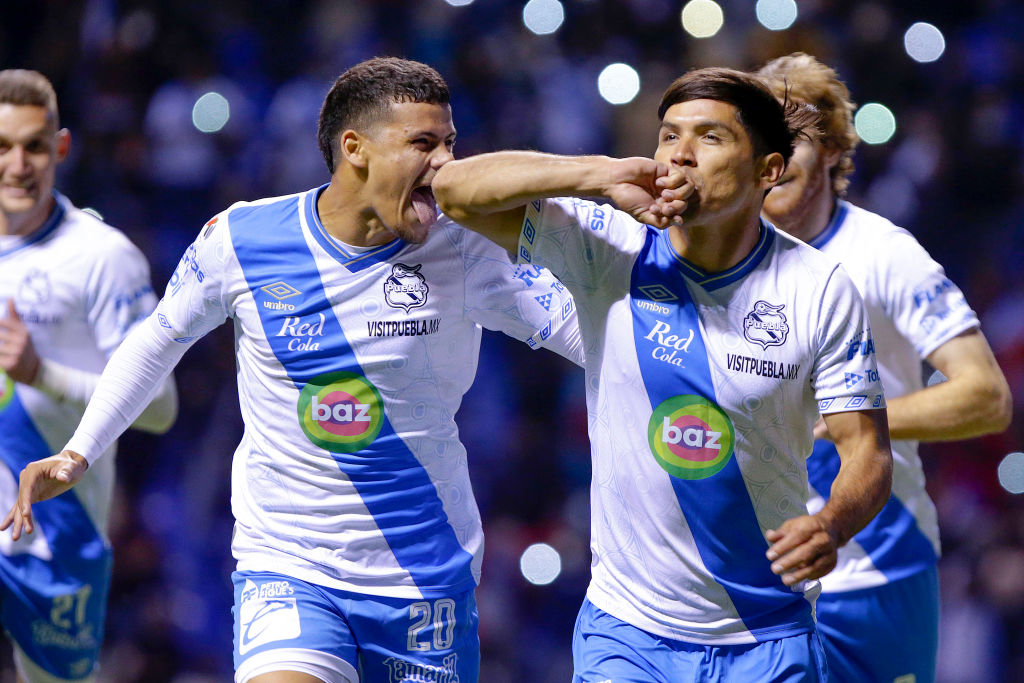 Until recently, they were actually sat at the top of the league. But a surprising loss to Atletico San Luis and a draw with Santos Laguna saw them drop down to third. They still find themselves 10 points clear of Pumas, who hold the final playoff spot. Coach Nicolás Larcamón, now into his third season with the club, appears to have found a playing style that suits his team. They face Toluca – also without a win in their last two matches – on Sunday.
Tigres and Pachuca setting the standard
Second-placed Tigres UNAL are in as good a period of form as they have been in the last couple of years. They've picked up 24 points and are undefeated since a loss to Puebla back in the middle of January – a run of eight games.
In their last outing, they defeated their great rivals Monterrey in an emphatic performance that was not completely reflected in the 2-0 scoreline. The pick of the two goals was that of Frenchman winger Thauvin, who scored an improbable effort from 30 yards out.
Outrageous goal from Florian Thauvin to put Tigres 2-0 up over Monterrey in the #ClásicoRegio pic.twitter.com/JRcwqDIYBK

— Daniel Smith (@DannyAdelante) March 20, 2022
'Piojo' Hererra's team are playing as well as any in the league now and barring a catastrophic downturn in form, they will be one of the strongest candidates in the playoffs. They take on an inconsistent Tijuana side on Sunday night.
Elsewhere, flying high at the top of the league are Pachuca, with 25 points. They have won each of their last five games, conceding just two goals in that period. Their 18% shot conversion rate is one of the highest in the league. They've scored the second-most goals of any Liga MX team, most of which is owed to their chance creation (2.3 key chances per game).
Despite their incredible form, the toughest test is yet to come for the league leaders. They face fifth-placed Santos Laguna at the weekend, before a showdown trip against Tigres just four days later. In their remaining matches, they still have to face Monterrey and Pumas. They've worked hard to more-or-less guarantee a playoff spot, but they face a tricky run-in.
Gignac: The less-surprising package
The timeless, ageless André-Pierre Gignac, with nine goals, is the top scorer in the Liga MX. This is no surprise. Gignac's contributions to Tigres have helped turn them into one of the best teams in Latin America over the past half-decade. This year, however, he looks revitalised by the arrival of his compatriot Florian Thauvin.
Thauvin have three goals in his last four games and looks perfectly settled. His impressive wing-play – for which Tigres have deployed him mostly on the right, but sometimes through the middle, has been a huge part of their success so far this season.
Trailing Gignac is Pachuca's Nicolás Ibañez, with seven goals. If he can replicate that record over the remaining seven games, Pachuca will know they can rely on his goals at key moments – an important factor if you are to progress well into the playoffs.
Harold Preciado, the Santos Laguna striker, also sits in the top five goal scorers, with five goals. While his departure has left his former side Deportivo Cali reeling, he looks well settled in Mexico.
Here are is the full set of fixtures, in a potentially huge weekend for the Liga MX: 
¿Estás list@ para vivir la #Jornada12 del #GritaMéxicoC22?

Prepara tu 📆 #AgendaFutbolística y no te pierdas la #LigaBBVAMX

¡Regístrate ahora en https://t.co/PigIFB93t5 y recibe $400 🤑 de regalo! 📲 https://t.co/zKScgtX1Wh#ApuestaPorLaLigaMX 🔥 #MásAcciónMásDiversión pic.twitter.com/tbNTaJQIAH

— Liga BBVA MX (@LigaBBVAMX) March 30, 2022