With the long-awaited Duke vs. North Carolina matchup on Saturday, it feels like people are starting to forget about the other Final Four matchup. Well, I'm here to remind everyone that there's not one, but two games on Saturday. Kansas vs. Villanova is such an intriguing matchup and I cannot wait to watch these teams battle for a spot in the NCAA Championship game.
A history of their own
There have been 10 Final Four appearances between these two teams since 2000; Kansas have six wins, Villanova have four. The Jayhawks and Wildcats met in the 2018 Final Four, where Villanova hit a Final Four record 18 3-pointers and went on to win the championship. Two years prior, 6-seeded Villanova beat Kansas in the Elite Eight, and Villanova's Kris Jenkins hitting the iconic game-winner in the championship against North Carolina.
🗣 "Gives it to Jenkins… for the Championship… YES!"#OTD: Kris Jenkins (@Smoove2you_) delivered a championship-winning BUZZER-BEATER for @NovaMBB in 2016! 🚨 #MarchMadness pic.twitter.com/j8nz3TMLLV

— NCAA March Madness (@MarchMadnessMBB) April 4, 2021
Both of these teams are coached by all-time greats in Jay Wright and Bill Self. Wright has brought two championships to Villanova while Bill Self won his only title back in 2008. Jay Wright's Villanova teams are 5-3 all-time against Self's Kansas teams; overall, these coaches each have multiple coach of the year awards and impressive NCAA Tournament records.
Who will make the biggest impact in Saturday's game?
Moore injury forces new 'Nova game plan
Villanova suffered a tough blow this past Saturday when junior guard Justin Moore tore his right achilles, putting an end to his season. Moore had the second highest points per game average on Villanova and was arguably their best two-way player. While his presence will be missed on the court, Villanova's senior duo of Collin Gillespie and Jermaine Samuels have been an absolute force so far in the tournament.
Highest qSI (quantified shooter impact, at least 30 shots):

1⃣ Brady Manek, #TarHeels – 15.95
2⃣ Mark Williams, #BlueDevils – 14.13
3⃣ Jermaine Samuels, #Nova – 14.00
4⃣ Remy Martin, #Jayhawks – 12.45
5⃣ Bryson Williams, #TexasTech – 12.17#MarchMadness | #MarchMadness2022 pic.twitter.com/zehgVY66N1

— Genius Sports Report (@GSports_Report) March 31, 2022
Samuels has been averaging 17.5 points and 8.5 rebounds, and Gillespie has been filling out the stat sheet and providing stellar defense, despite only finishing with 6 points against Houston. Caleb Daniels has also been a key contributor, adding 11 PPG and 6.3 RPG. In order to fill the void of Justin Moore, Villanova will need to rely on some of their backup guards like Chris Arcidiacono and Bryan Antoine.
Jayhawks' roster full of talent
The Kansas Jayhawks have one of the nation's best players in Ochai Agbaji. The projected NBA lottery pick is one of the nation's best scorers and he does it from everywhere: 39.8% from three, attacks the paint, and is a decent free throw shooter at 76.4%. I think many fans are still waiting for an explosion-game out of him in this tournament, but so far his consistent 11, 15 and 18 point outings have been sufficient for Kansas.
Aside from Agbaji, the rest of the Jayhawks' starting five has been very solid and consistent. Kansas big-men Jalen Wilson and David McCormack have been dominating the frontcourt, while junior guard Christian Braun is a nice complement to Agbaji in the backcourt. However, the real standout of the tournament so far has been Arizona State transfer Remy Martin. Martin was injured for a majority of the second half of the season, but is averaging 16.8 PPG and tallying just over 5 rebounds and 3 assists per game. Martin was named the most outstanding player of the Midwest Region.
How does each team win?
Two things that Villanova needs to do in order to secure a spot in the NCAA Championship is to limit Kansas' offensive opportunities and get to the free throw line. Villanova has one of the slowest tempos in all of college basketball. The Wildcats love to slow the game down and eat up as much clock as they can until they find the shot they want. Kansas uses speed to their advantage; they look to put up as many quality shots as they can and then trust that their defense can get it done on the other side of the floor. So, Villanova needs to limit the amount of quality shots Kansas gets by not giving up offensive rebounds and keeping the ball in their hands as much as possible.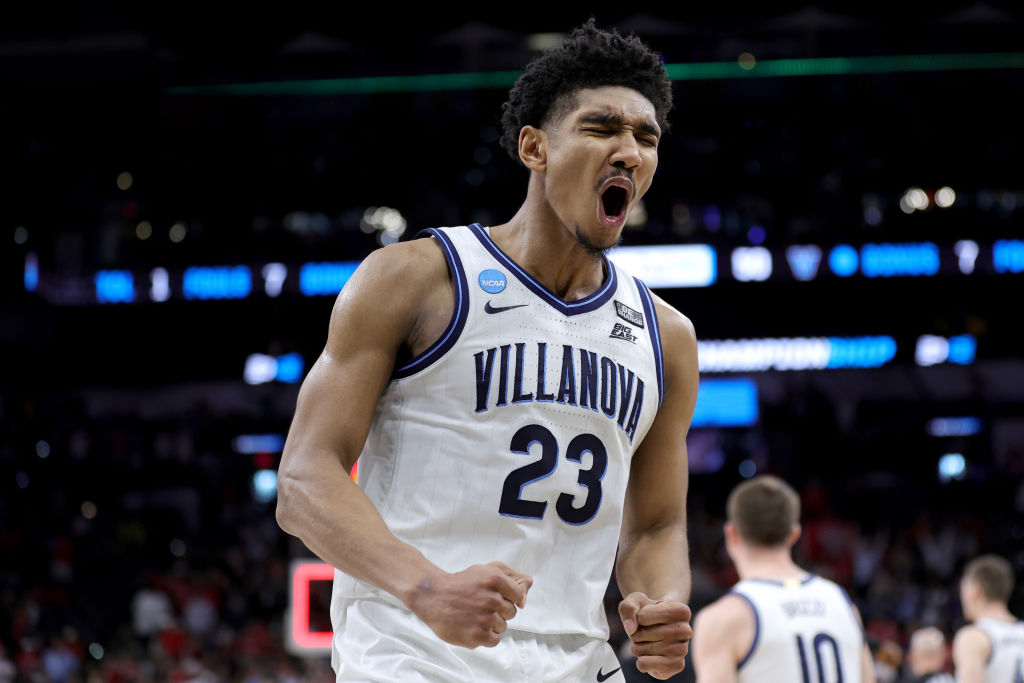 Villanova is also the best free throw shooting team in the nation at 83.0%. If they can cause Kansas to foul, they will make their free throws and put Bill Self in an awkward position as the Jayhawks would be in foul trouble.
Kansas needs to do the opposite of that. They need to stick to what's been working for them: play fast and get as many good shots off as they can. They have a great FG% at 47.8% and have no problem settling for open mid-range looks. They're going to need multiple double-digit scoring efforts against a tough Villanova defense in order to win.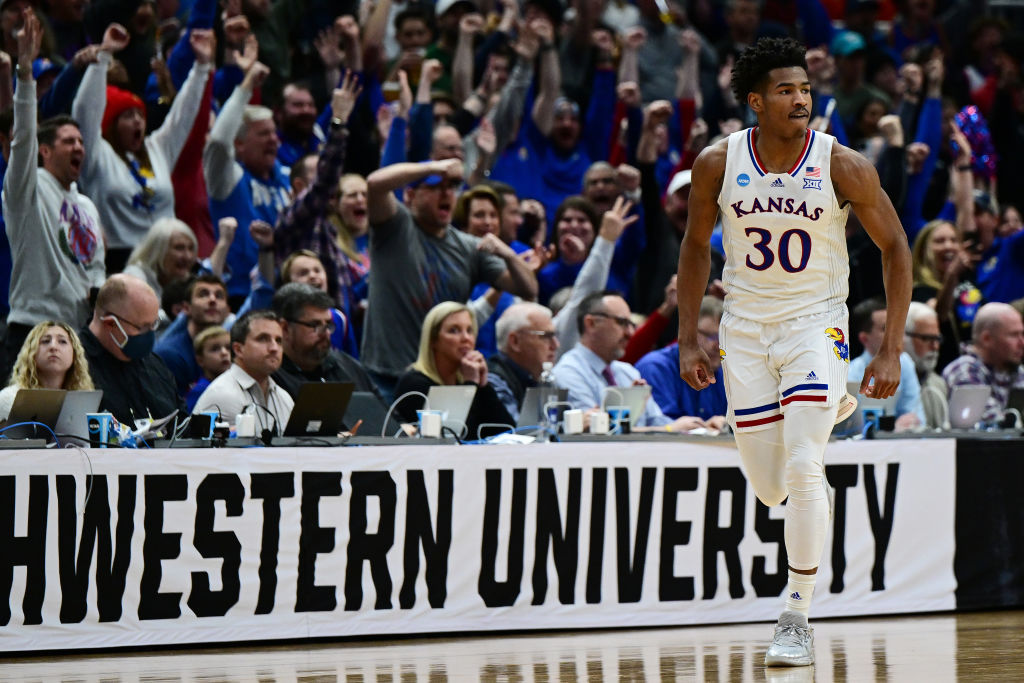 The Jayhawks also need to stay out of foul trouble. Getting into foul trouble against the best free throw shooting team in the nation would be far from ideal. Their defense has proven that they can lock teams up when they need to, just as they did by holding Miami to 15 points in the second half in the Elite Eight.
The bottom line is…
These are two of the most disciplined and well-rounded teams in the country; they are the #1 and #2 seeds for good reason. They both come into this game with great experience: Kansas enters this game 7-4 against ranked opponents while Villanova is 9-5. According to KenPom, Kansas and Villanova both rank in the top 20 for adjusted defensive efficiency and top 10 for adjusted offensive efficiency.
THE JAYHAWKS ARE READY FOR NOLA 🙌

Revisit @kuhoops's run to the #MFinalFour #MarchMadness pic.twitter.com/WNahpZvWjt

— NCAA March Madness (@MarchMadnessMBB) March 29, 2022
This game is going to be a slow grind and I believe the final score is going to be tight. Kansas is a 4.5 point favorite, but I'm not sure I can trust them to cover; Villanova is 8-3 against the spread at neutral-site games. Kansas can win this game straight-up, but it's possible that this game comes down to the last possession.
THE CATS ARE BACK IN THE FINAL FOUR 🔥

Revisit @novambb's run to NOLA #MarchMadness pic.twitter.com/V0T5mUcQUv

— NCAA March Madness (@MarchMadnessMBB) March 29, 2022
We really couldn't ask for a better matchup to lead us into Saturday night's Duke vs. North Carolina game.
This weekend's schedule:
#1 Kansas vs. #2 Villanova on Saturday, April 2nd at 6:09 ET
#2 Duke vs. #8 North Carolina on Saturday, April 2nd at 8:49 ET.
NCAA Men's Championship on Monday, April 4th (time TBD).