What better way to cap off one of the greatest coaching careers in any sport than perhaps the biggest rivalry of any sport? On Saturday, Duke head coach Mike Krzyzewski will lead the #2 seed Blue Devils against first year head coach, and long-time assistant, Hubert Davis and the #8 seed North Carolina Tar Heels.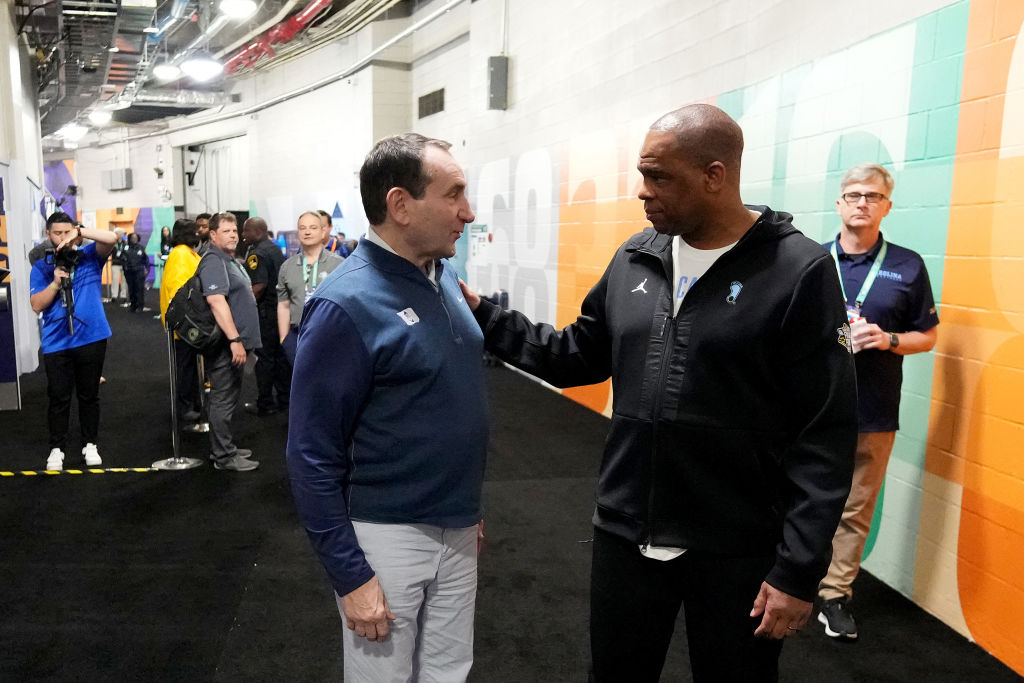 The famous (and often infamous) Tobacco Road rivalry, made intense by the long-standing strength of these two schools and programs – separated by just 10 miles – will see the Coach K era end the only way that it could: Duke vs UNC in the Final Four in their first ever NCAA Tournament matchup.
Duke looking for the perfect end to a strong season
Duke came into the NCAA Tournament this year on the heels (not Tar Heels) of a disappointing loss to Virginia Tech in the ACC Championship. While many people, expert and casual alike, felt that Duke had been overseeded in the #2 spot in the West Region, they have significantly outlasted any team that pundits would have placed above them. (Not having to play Gonzaga for a second time this season certainly helped, but that's neither here nor there.)
That video shoot at the 4⃣ has come a long way #MarchMadness pic.twitter.com/i8xV9JHdRQ

— Duke Men's Basketball (@DukeMBB) April 1, 2022
Duke boasts a starting lineup that could see all five players taken in the first round in the upcoming NBA draft, with three of them likely gone before the lottery ends at the 14th pick, and one, in Paolo Banchero, who could very well be taken first overall. Oh yeah, and the best college basketball coach ever (did I mention that yet?). They've been dominant all year with just a couple minor slip-ups in the regular season… nothing new.
UNC building momentum at the right time
In what seemed like a very weak season for the consistently-dominant ACC, North Carolina struggled early on, but began to find a rhythm late in the season before also losing to eventual ACC Champ Virginia Tech. They are led by junior big Armando Bacot, who finished second in ACC Player of the Year voting, as well as Oklahoma graduate transfer Brady Manek, and the lockdown defense of senior guard/forward Leaky Black.
Most successful (contested) three-point attempts:

1️⃣ Brady Manek, #TarHeels – 15
2⃣ Caleb Love, #TarHeels – 14
3⃣ Kyler Edwards, #GoCoogs – 12
4⃣ Collin Gillespie, #GoNova – 9
5⃣ Benedict Mathurin, #BearDown – 9#MarchMadness | #MFinalFour pic.twitter.com/Q3OKDIraN1

— Genius Sports Report (@GSports_Report) March 29, 2022
While UNC flew under the radar coming into this year's NCAA Tournament with respect to their usual top-tier performance, they are smoldering hot and playing with a ton of confidence. They were hugely impressive in their win over Cinderella surprise-package St. Peter's, to get to this stage. To say they relish the opportunity to knock Duke out of the tournament and send Coach K packing for retirement would be a drastic understatement.
Saturday showdown
As for the game itself, it's clear that the edge in pure talent lies significantly in Duke's favor. As we know well, though, that can mean next to nothing on the stage of the NCAA Tournament. Also, UNC already beat Duke this year… in the last game of the regular season… at Duke… on senior night.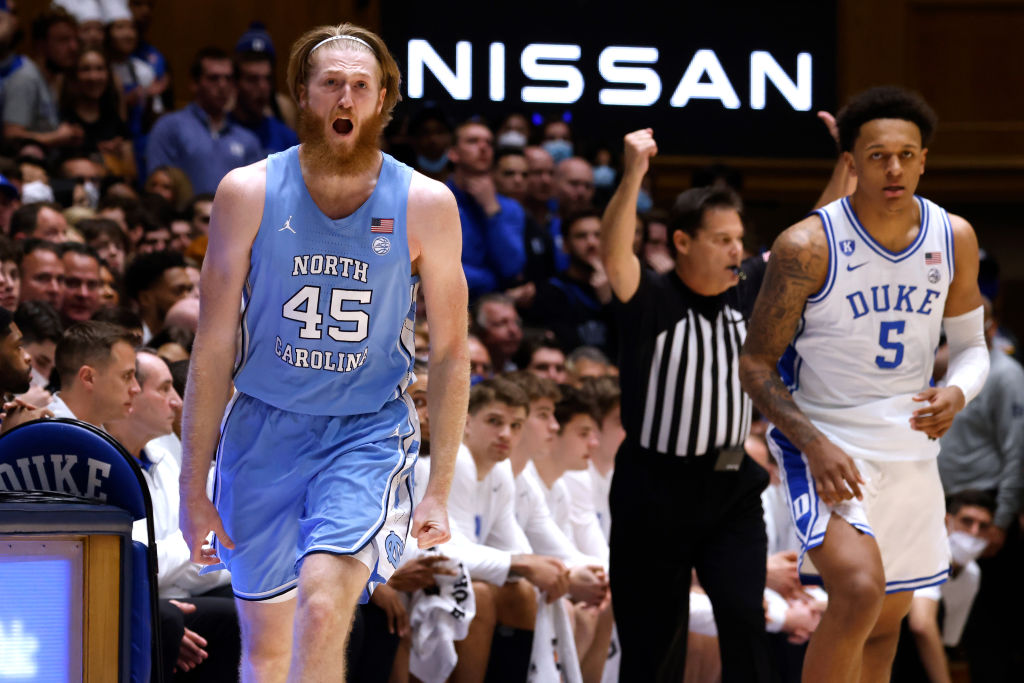 The Tar Heels harbor no fear toward the NBA-caliber talent of the Blue Devils. Long story short: If Bacot and UNC can control the tempo and significantly outrebound Duke, they can send them home. If Duke is able to run the floor and let their talent and athleticism take over in open space, adios Tar Heels.