As we march past the halfway point in the season, playoff races are beginning to shape up. Every game matters just that little bit more. Every team will be looking for an opportunity to gain an advantage in securing a playoff spot.
Here we give you our data-led, Genius Sports Report analysis of four of the weekend's top games.
Cleveland Browns (5-4) @ New England Patriots [-2.5] (5-4):
Kick off time: Sunday 13:00 EST
The Cleveland Browns were a fashionable outside pick to win the Super Bowl this year but have gotten off to a rocky start. The rebuilding New England Patriots seem to have found their quarterback of the future in rookie Mac Jones. Jones currently leads all rookie QBs in yards (2,135), rating (89.8), completion percentage (68%) and touchdowns (10). With his continued growth and a Belichick-led defense, the New England Patriots are surging for a Wild Card or even a division title.
While the Browns' offense played well last week, they were given a huge boost defensively, holding Cincinnati to just 16 points and scoring a defensive touchdown themselves. Browns CB Denzel Ward intercepted Cincinnati QB Joe Burrow and returned it 99-yards for a touchdown, the second-longest interception return in Browns history. The Browns have invested a lot in their defense, including the number one overall pick in 2017, DE Myles Garrett. Tracked by Next Gen Stats, Garrett has the third fastest "get off" time at 0.76 seconds. Garrett and fellow DE Takkarist McKinley make up the 5th fastest edge duo with an average get off time of 0.80 seconds. Look for this duo to wreak havoc on rookie QB Mac Jones.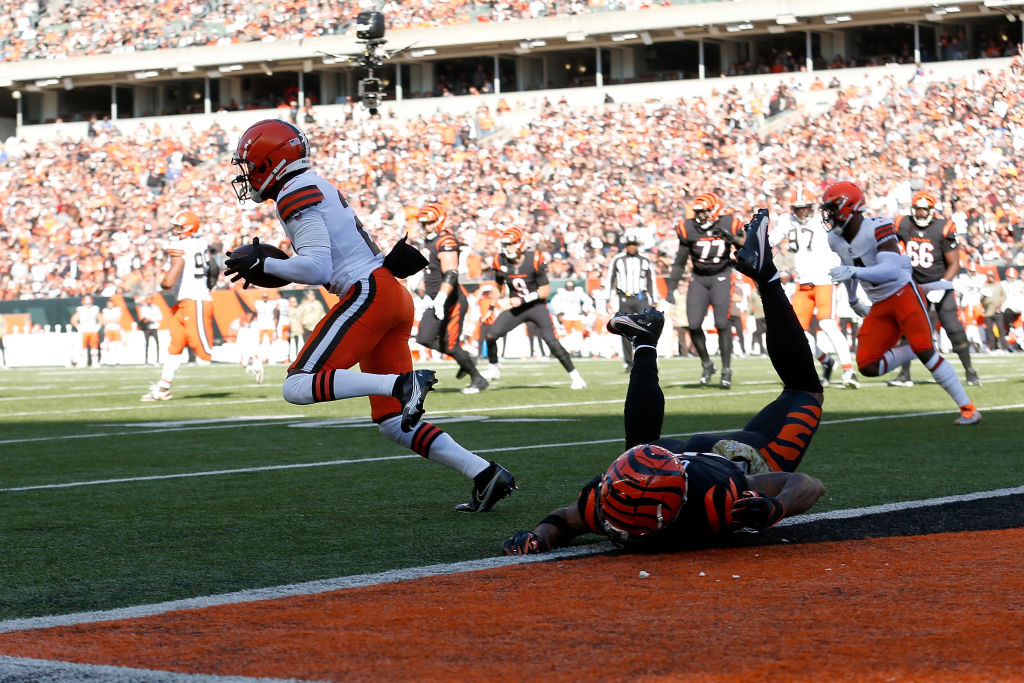 Tampa Bay Buccaneers [-9.5] (6-2) @ Washington Football Team (2-6):
Kick off time: Sunday 13:00 EST
Returning from a bye week, these two teams face off on Sunday in a rematch of the 2020 Wild Card match that began Tampa Bay's eventual Super Bowl run. While the Washington defense hasn't lived up to expectations this season, they still have reigning Defensive Rookie of the Year DE Chase Young who will look to create trouble for Tampa Bay's quarterback Tom Brady.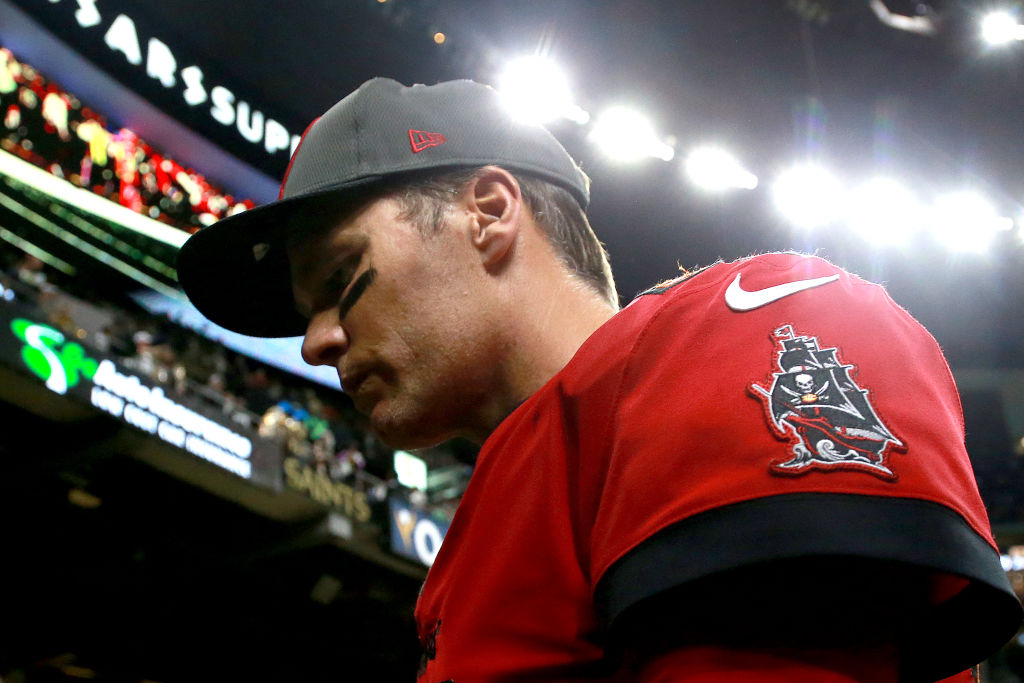 Brady is currently second in the league in total passing yards at 2,650 and leads the league with 25 TDs. On the other side, Washington QB Taylor Heinicke has been one of the most aggressive quarterbacks in the league. According to Next Gen Stats Heinicke is second in the league with a 20.1% aggressiveness rating, meaning one in five throws attempted is into tight coverage.
For Washington to pull off the upset, DE Young will need to return to form and reverse a defense that currently ranks 29th in points per game and yards allowed.
Seattle Seahawks (3-5) @ Green Bay Packers [-5.5] (7-2):
Kick off time: Sunday 16:25 EST
This matchup marks the return of Pro Bowl quarterbacks for both teams: Seahawks' Russell Wilson and Packers' Aaron Rodgers. The Seahawks have struggled without Wilson under center – going 1-3, while the Packers lost their only game without Rodgers. The game is also a rematch of the exciting overtime NFC Championship in 2014 that propelled the Seahawks to their second straight Super Bowl.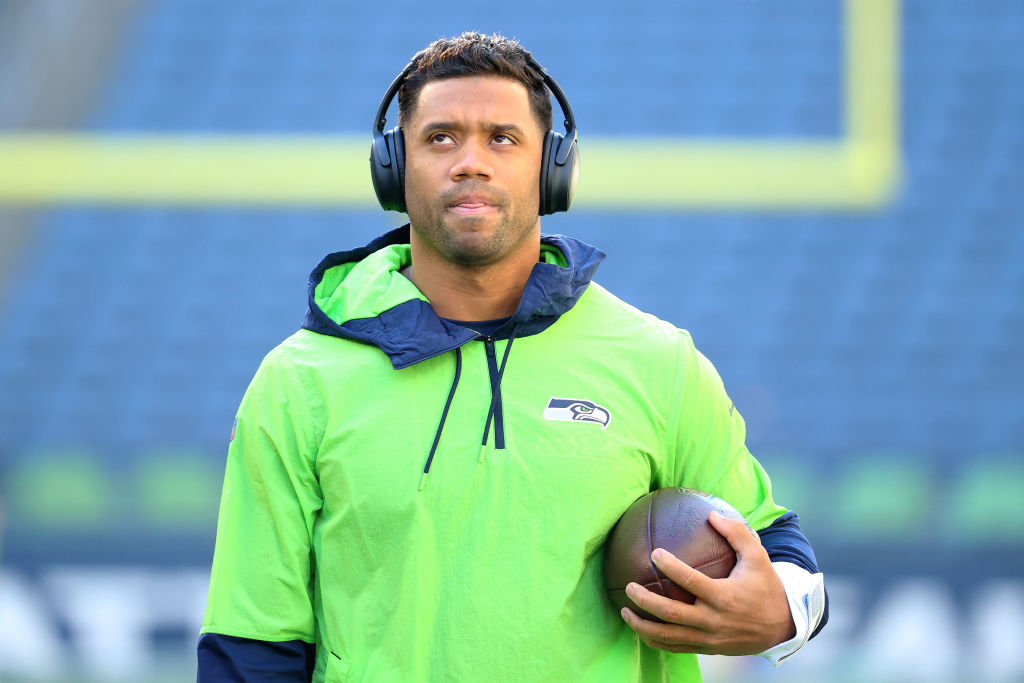 Expect both teams to have revitalized offenses with their healthy signal callers. Wilson leads the league in passer rating (125.3), while Rodgers is 6th at 105.7. The Packers offense under Rodgers has averaged 5.5 yards per play, and should look to do the same against a Seahawks defense that ranks 16th in opponent yards per play.
Seattle will have a good chance at winning if they're able to maintain production in the Redzone. The Seahawks convert 75% of trips into points, while conversely, Green Bay gives up points 76% of the time in the Redzone.
Kansas City Chiefs (5-4) [-2.5] @ Las Vegas Raiders (5-3):
Kick off time: Sunday 20:20 EST
Despite an inconsistent season for both teams, the AFC West division is still very much up for grabs and this match will have major implications on that race. The Chiefs are coming off a close win against the Rodgers-less Packers, while the Raiders were upset on the road against the New York Giants.
Heading into the season, Chiefs QB Patrick Mahomes was the MVP favorite, but has looked anything like it. Mahomes is second in the league with 10 interceptions despite still throwing for 2,534 yards. Mahomes likes to take shots down the field, but has not been successful doing so this year. Against the Packers, Mahomes' average completed air yards was 3.0, according to Next Gen Stats – the third fewest in the league that week.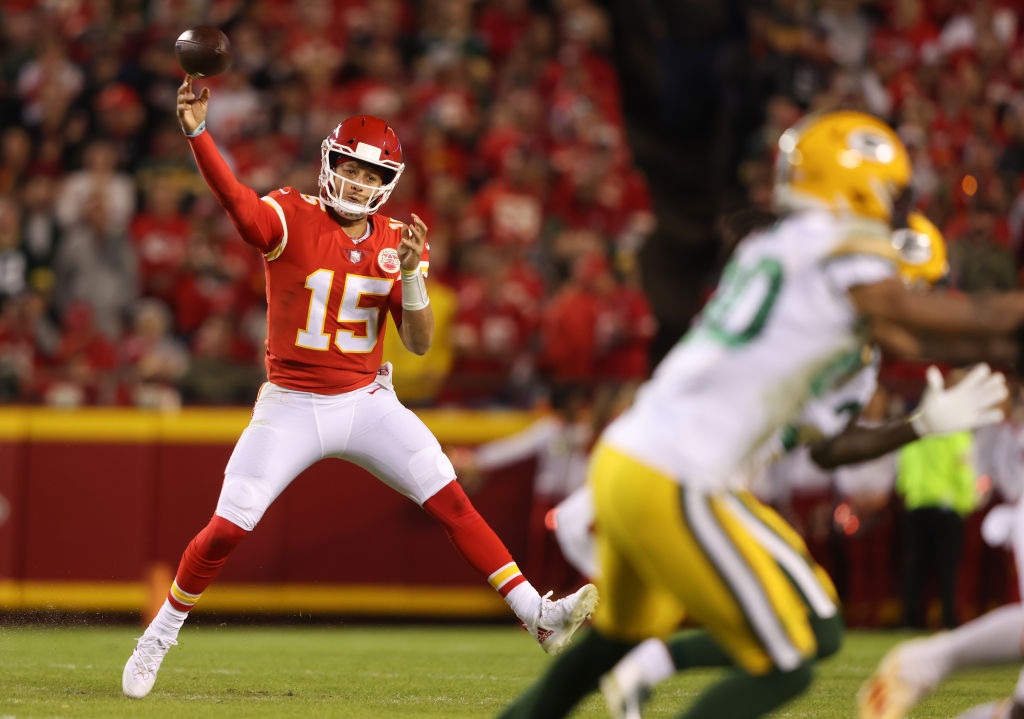 Raiders QB Derek Carr struggled last week as well, but has generally had a good season thus far. Carr ranks 3rd in yards (2,565) and his 67.3% completion percentage is 1.7 points above expected according to Next Gen Stats. Mahomes has generally enjoyed success in low pressure situations, so the Raiders will need to lean on their pass rushers to slow him down. Las Vegas Defensive Ends, Yannick Ngakoue and Maxx Crosby rank 1 and 4 (respectively) in get off time and the pair make up the fastest duo in the NFL – all tracked by Next Gen Stats.
WEEK 10 BYES: Chicago Bears, Cincinnati Bengals, New York Giants, Houston Texans