The women's DVV Pokal competition returned at the weekend. Here we'll take you through the results – which included a few surprises – and the draw for the quarter finals, which promises to be another intriguing set of fixtures.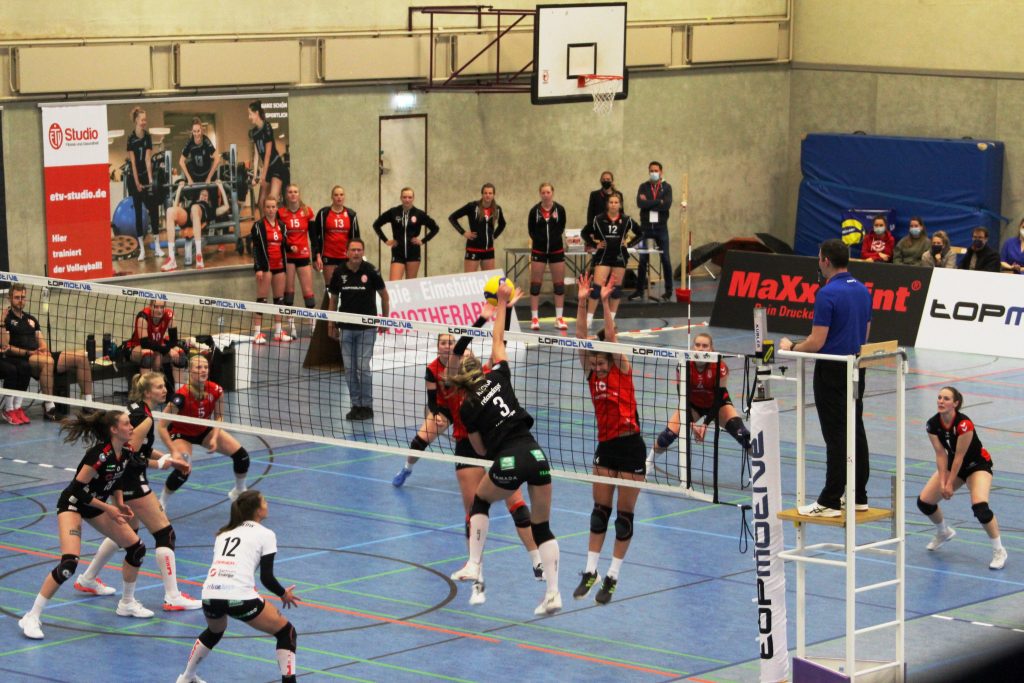 Bundesliga leaders Stuttgart saw off BBSC Berlin convincingly, winning in straight sets (16-25, 15-25, 12-25). Stuttgart remain one of only two undefeated teams in the Bundesliga, having only dropped three sets in their opening seven games. They will be looking to go deep in this competition.
Potsdam, the Bundesliga's other undefeated team, made more difficult work of their tie against SW Erfurt. They eventually ground out a 3-1 victory – with each set a closely contested affair (25-23, 21-25, 25-18, 25-19).
The shock of the round came at the expense of Schweriner – winners of four of the last ten cup competitions – including last season's Pokal. Their narrow 1-3 loss to Wiesbaden (25-23, 25-20, 21-25, 25-23) adds to a run of three successive league defeats. The closeness of the loss will hopefully rally their efforts in improving their league form.
Having won three of the last six Pokals, Dresdner also bring a winning pedigree to this competition. They ran out a comfortable 0-3 (10-25, 13-25, 10-25) victory over Hamburg.
Elsewhere, victories for Munster, Rote Raben Vilsbiburg, Suhl and Straubing meant that they advanced into the draw for the next round.
https://www.instagram.com/p/CWBEdyzqoU7/?utm_source=ig_web_copy_link
Quarter-Final Draw
Wiesbaden v Munster
Potsdam v Rote Raben Vilsbiburg
Stuttgart v Straubing
Suhl v Dresdner
Quarter-final matches will be played on the weekend of the 27th and 28th of November.