One of Volleyball's most intense cup competitions got underway this week, as games in the Copa Argentina have come and gone – leaving us with a playoff picture as we head into the weekend. The Copa ACLAV 2021 has taken place over just a week in Mar del Plata and has been packed with drama and upsets. Here we will take you through the action so far and look ahead to the semi-finals and final: due to be played this weekend.
Copa ACLAV – Format
The tournament started with 11 teams divided into three groups: one group of three teams and two groups of four. A total of 22 matches would be played from Monday the 13th to Sunday the 19th, including group matches, quarter & semi-finals, and the final.
Each team would play everyone in their group once. The top two from each group and two of the best third-placed teams would advance to the quarter-finals.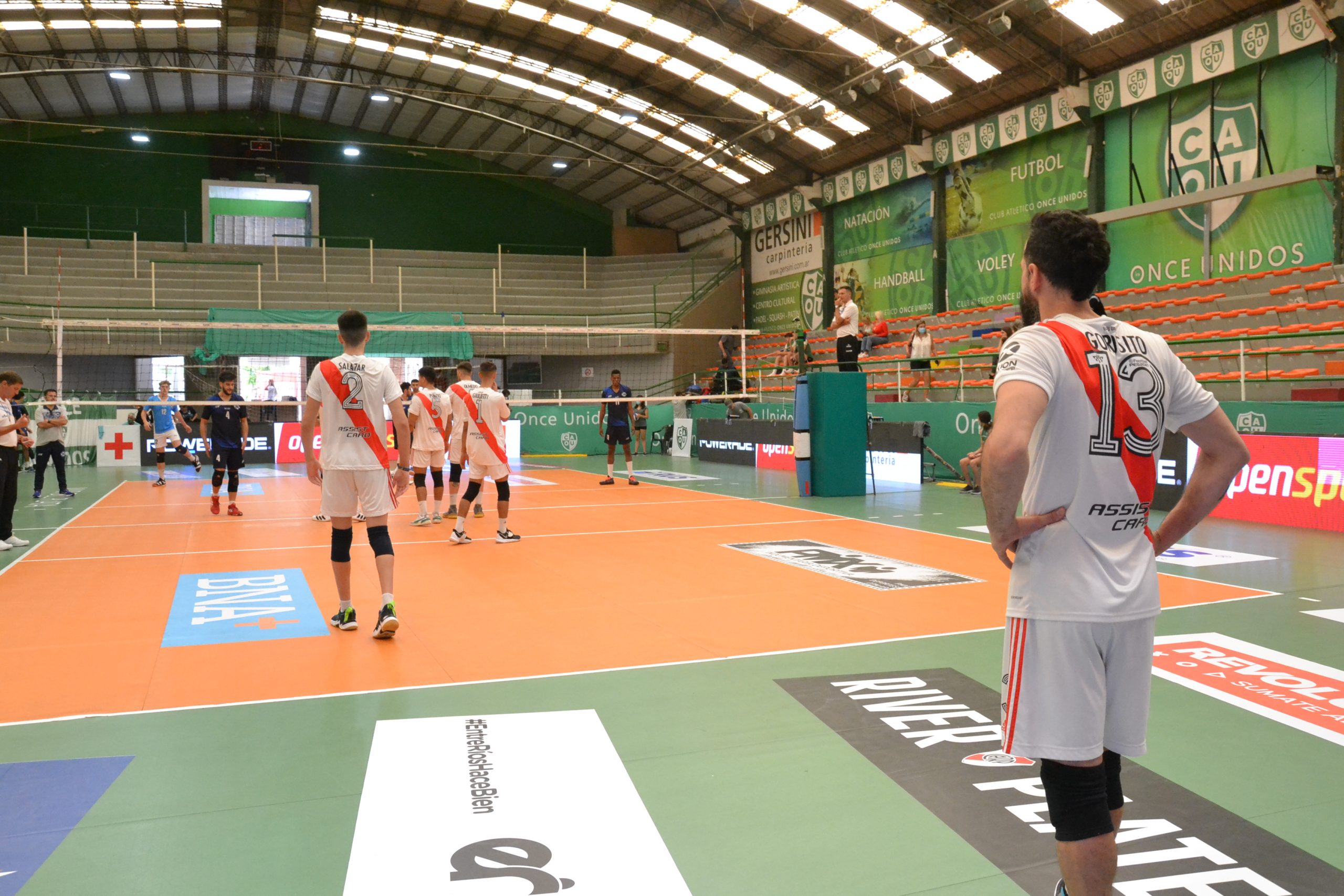 Route to the Quarter-Finals
Group A
The current champions, UPCN San Juan Volley Club were part of group A alongside Defensor Banfield y Paracao. Fabian Armoa, UPCN coach for 13 years, is probably the most experienced coach in the league.
With his leadership, UPCN have reached 10 finals and won eight titles. During the same period, they have won two South American championships (2014, 2015), and two bronze medals in the Club World Cup in Brasil.
This time Armoa will again have Manuel, his son, in the roster. Manuel made his debut in the team during the last tournament at 18 years old – making him the youngest player on the team. He was the key player of the final, with 18 points against Ciudad Volley.
In the same group Defensores de Banfield will have a new trainer Ricardo Bollonine – returning after eight years out of the business. They will continue with Prieto, (Lucas) Herrera y (Leonel) Escudero who were part of the team in the last season. Paracao – with Julián López and Gonza Lapera – were making their debut in the tournament.
Group B
UVT, Ciudad, Gigantes del Sur and Policial de Formosa make up group two.
UVT, coached by Ariel Facchinelli in his second season at the club, announced last week the signing of Sebastián Albornoz, Inayen Prieto and the libero Luciano Massimino.
Ciudad Voley, the current champions of the Super Copa and the Copa Centenario, have this season added Hernán Ferraro as their coach. Ferraro was previously the coach of the Argentinian women's national team at the Olympics and other international tournaments. During the previous league season, Ciudad finished second – losing out to UPCN. 
Gigantes del Sur return to the tournament after a difficult economic situation in 2020. They have Javier Baldivieso as the new coach, replacing Camilo Soto who left the club to take charge of the men's Qatari national team. Captain Javier 'el Mono' Sánchez will continue at the club, together with other threats such as Franco Retamozo and Martín Hernández. They are a club to watch out for.
Group C
Group C comprises Once Unidos, Obras, Monteros and River Plate.
Once Unidos, as the host of the tournament, have had the benefit of fans to cheer them on. It is their second season in the tournament with Gonzalo Borstelmann as coach.
The debutant Leonardo Patti, former Argentinian national player is in charge of Monteros of Tucumán. The responsibility in the attack falls on Lucas Frontini and Cristian Assaf, both with national team experience. Pablo Castillo, Federico Franetovich and Facundo Moreno, are the new players of the team.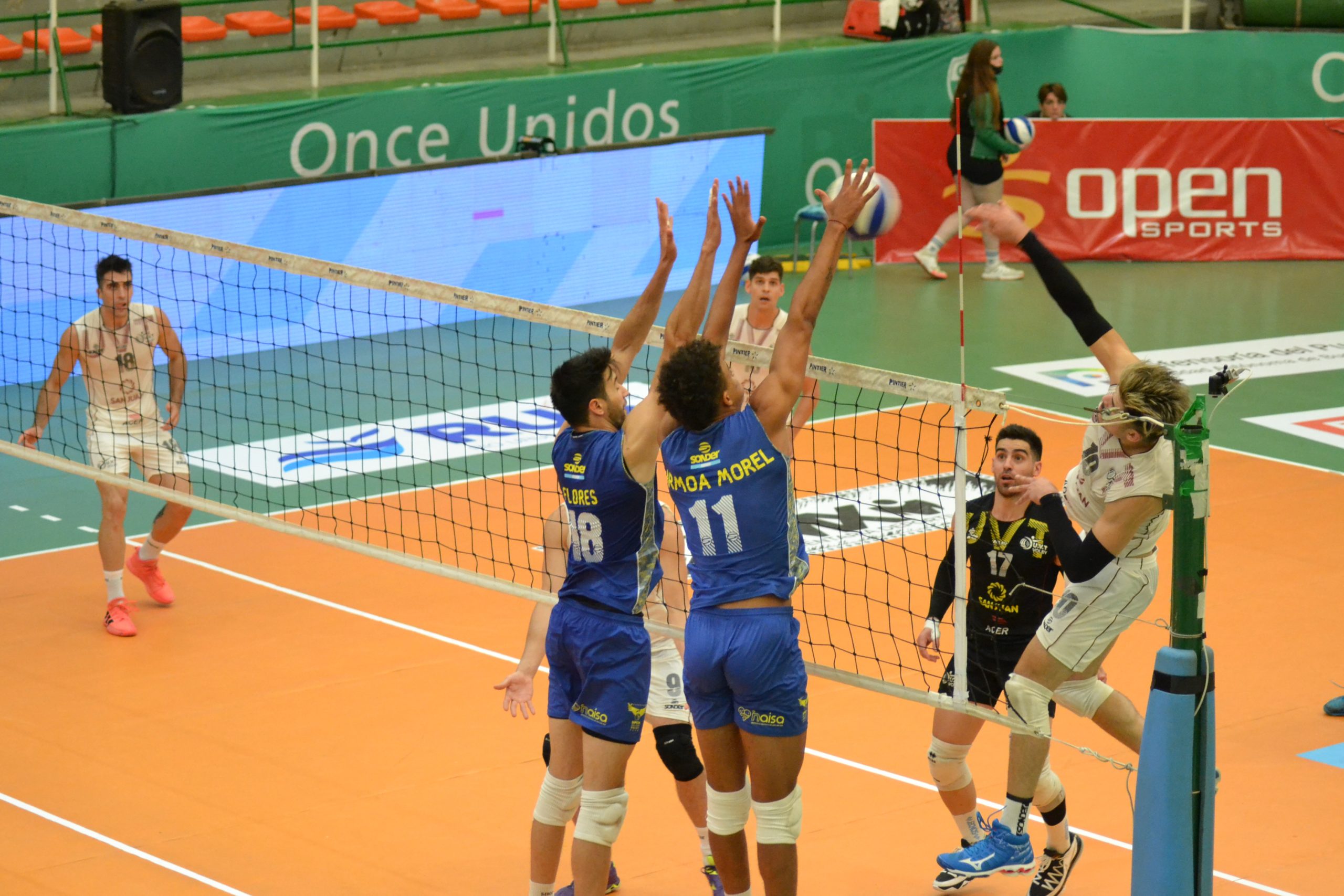 Group Stage Results
Monday, December 13th
Defensores de Banfield  3-1 Club Atlético Paracao
Obras de San Juan 3-1 Monteros Vóley
Policial Volley 2-3 UVT Vóley
Ciudad Vóley 3-0 Gigantes del Sur
Once Unidos 3-0 River
Tuesday, December 14th
UVT Vóley 3-2 Gigantes del Sur
Ciudad Vóley 3-1 Policial Vóley
Obras de San Juan 1-3 River
Defensores de Banfield 1-3 UPCN.
Once Unidos 2-3 Monteros Vóley
Wednesday, 15 December
Policial Vóley 3-0 Gigantes del Sur
Ciudad 3-0  UVT Vóley
Monteros Vóley 0–3  River
UPCN 3-0 Club Atlético Paracao
Once Unidos 3-0 Obras de San Juan.
Playoffs: Quarter-Finals
Paracao (A), Gigantes del Sur (B) and Monteros (C) were the three teams eliminated after the group stages – having amassed just two points and five winning sets between them across their games.
The quarter finals were drawn and the results of yesterday's games were as follows:
River Plate 0-3 Policial Voley
UPCN 3-0 UTV Voley
Obras 1-3 Ciudad
Once Unidos 3-0 Banfield
#CopaACLAVArgentina || ¡Agendate los cuartos de final! ✅✅

Jueves 16/12
11hs #Policial 🆚 @RiverVoley
14hs @UpcnVoley 🆚 @UVTvoley
17hs @CiudadVoley 🆚 @ObrasSJVoley
21hs @onceunidosvoley 🆚 @VOLEYDEFEBANF

Los 3 primeros por @TyCSportsPlay y cerramos por @TyCSports 🙌 pic.twitter.com/hSqcnMAFlD

— Liga de Voleibol Argentina ACLAV (@VoleyACLAV) December 16, 2021
Playoffs: Semi-Finals
This has set up an incredible set of two semi-final games, set to be played on Saturday night. UPCN take on Policial Voley, whilst Ciudad take on Once Unidos. If form is anything to go by, we could be looking at two of the best games of the tournament so far. UPCN, Once Unidos and Ciudad were all undefeated in the group stage and dropped just four sets between them.
Our pick of the weekend is the game between Once and Ciudad: arguably whoever wins this game will be the favourite in Sunday's final. Whatever happens, it will be an exciting end to an intense week of Copa ACLAV.