Bowl season is here, and there is no better time for college football fans. Friday, December 17th marks the start of over two weeks of post-season college football. Some games mean more than others, but each Bowl game is an opportunity for players and teams to match up against opponents they would normally never face. The luckiest of those two teams not only get to play in a meaningful game, but also get to play while on vacation – I am of course referring to the Bahamas Bowl between Middle Tennessee and Toledo hosted in beautiful Nassau, Bahamas.
Here is part one of our breakdown of each bowl matchup and what to tune in for based on Genius Sports' official statistics captured with NCAA LiveStats.
Friday, Dec. 17
Bahamas Bowl
Middle Tennessee vs. Toledo
Noon EST
Besides tuning in purely for the scenery, the Bahamas Bowl features two teams who righted the ship after slow starts. Middle Tennessee finished the year 4-2 and scored the 4th most points per game in Conference USA. Toledo was looking to be in the MAC championship game, but struggled early before ending the season on a three game winning streak. Toledo outscored their opponents 133-54 during that span.
Watch Toledo's dynamic offense led by QB DeQuan Finn who leads the MAC in yards per pass attempt (10.1) and RB Bryant Koback who leads the conference in rush yards per attempt (6.7).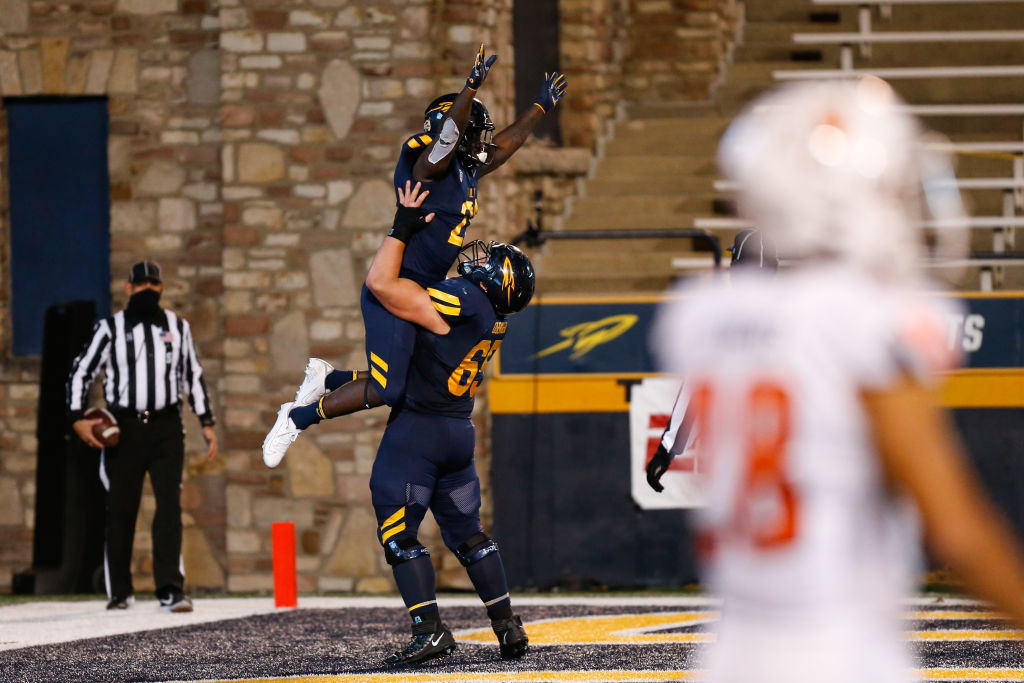 Tailgreeter Cure Bowl 
Northern Illinois vs. Coastal Carolina
6 p.m. EST
Last year's Cinderella and near playoff buster Coastal Carolina faces off against MAC champion Northern Illinois in Orlando, Florida. Northern Illinois faced some tough competition this year, including a 63-10 routing by #2 Michigan. However, the Huskies finished the year strong with a 9-4 record and a MAC title. The Coastal Carolina Chanticleers finished 10-2, but were disappointing by their standards after a strong finish last year.
NIU brings 1,000-yard rusher Jevyon Ducker against CCU's rush defense that allowed 135.6 rushing yards per game. NIU's defense will have its hands full against Grayson McCall, star quarterback for the Chanticleers. McCall led the NCAA with 12.1 passing yards per attempt and a 207.9 passer rating.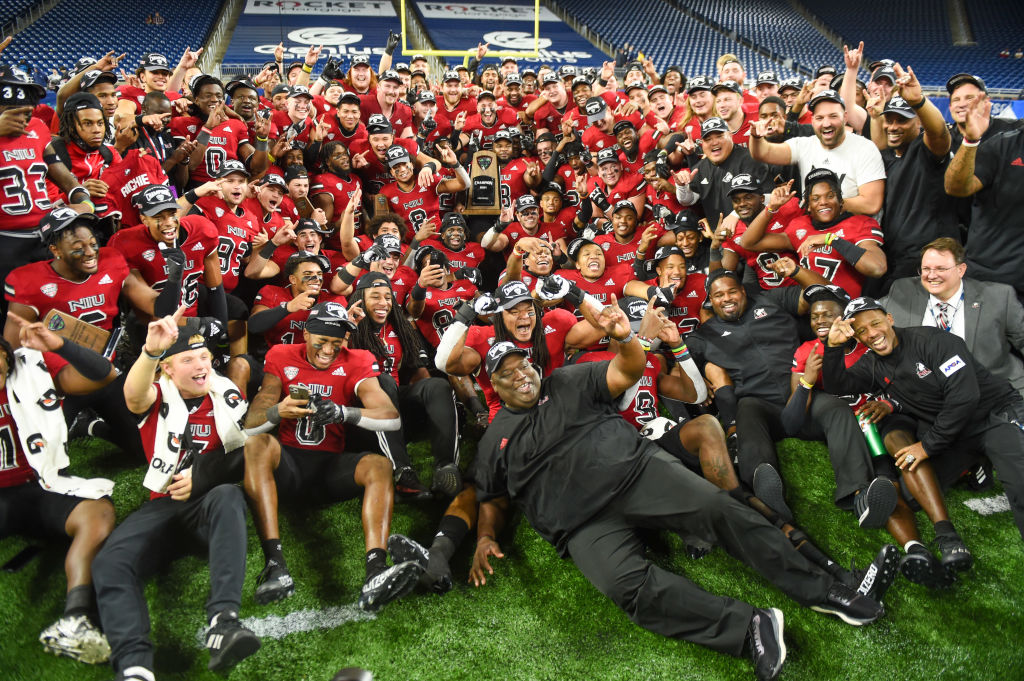 Saturday, Dec. 18
RoofClaim.com Boca Raton Bowl 
Western Kentucky vs. Appalachian State
11 a.m. EST
Sun Belt runner-up, Appalachian State, faces off against Conference USA's runner-up, Western Kentucky. Appalachian State finished the year on a six game win streak to get bowl eligible and make it to the Conference Championship game before losing to Louisiana. Western Kentucky has Conference USA's most explosive offense and one of the best quarterbacks in the NCAA.
Appalachian State boasts the Sun Belt Conference's leading rusher, Nate Noel (1,074 yards), and passing touchdown leader, Chase Brice (23 TDs). Western Kentucky's quarterback Bailey Zappe absolutely torched defenses this year. He led the NCAA in passing yards (5,545) and total touchdowns (59).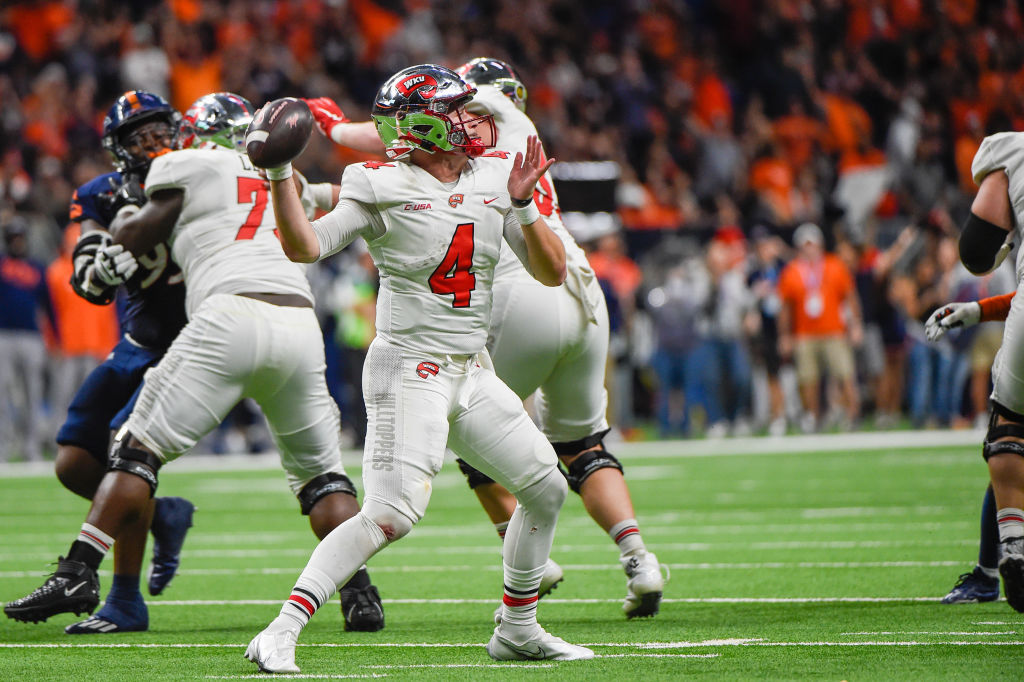 Cricket Celebration Bowl 
South Carolina State vs. Jackson State
Noon EST
South Carolina State is one of the most storied programs from the Mid-Eastern Athletic Conference and have produced some major NFL talent. Most recently, 2018 Defensive Player of the Year Darius Leonard of the Indianapolis Colts. Jackson State dominated their way to a Southwestern Athletic Conference title and a 11-1 record. NFL Hall of Famer and Head Coach Deion Sanders has brought renewed energy and spark to the Tigers.
Look for JSU's dynamic kick returner Isaiah Bolden to make plays on special teams and add to his SWAC leading 36.9 yards per kick return and two kick return touchdowns.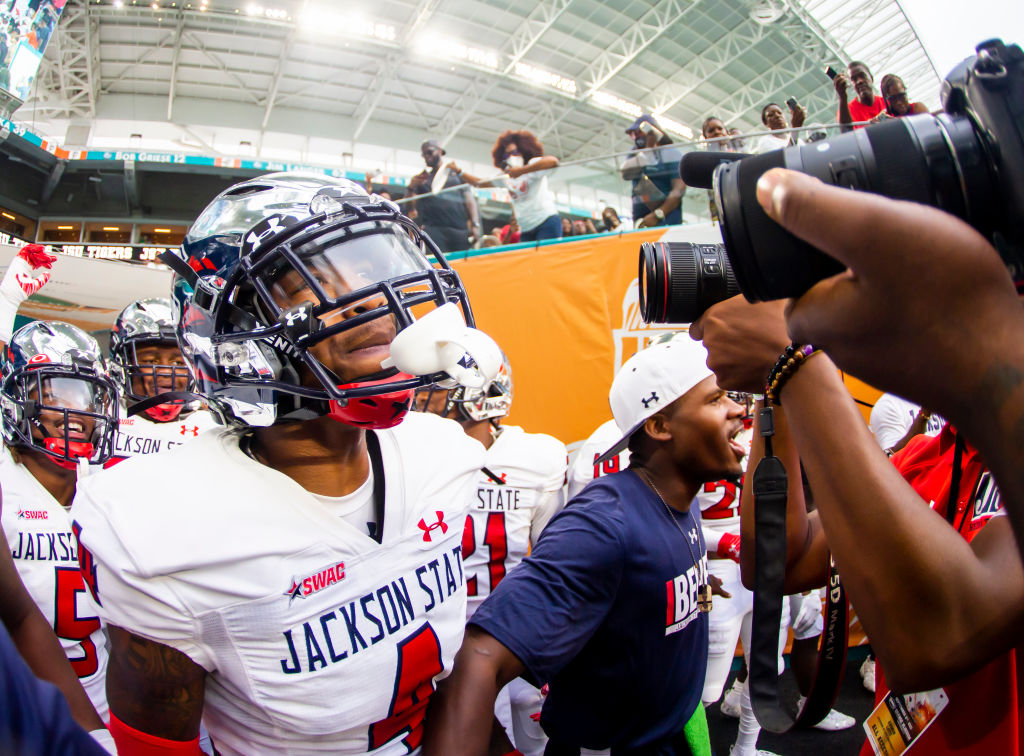 PUBG Mobile New Mexico Bowl
UTEP vs. Fresno State
2:15 p.m. EST
9-3 Fresno State takes on 7-5 UTEP near the Miners' home town in the New Mexico Bowl. Fresno State Bulldogs are heavy favorites in this game, but it will depend on the decision to play or not from Fresno's quarterback Jake Haener. Haener originally entered the transfer portal following the regular season, but decided to remain with Fresno. If he plays, the Bulldogs should handle UTEP.
Haener threw for 32 touchdowns and only 9 interceptions this season.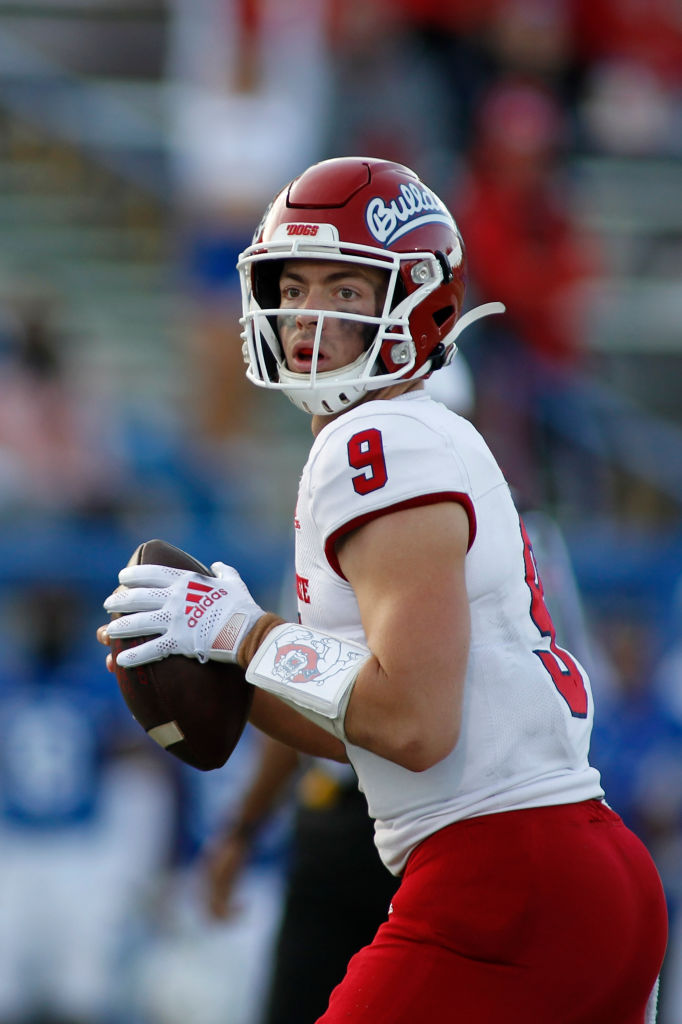 Radiance Technologies Independence Bowl 
UAB vs. BYU
3:30 p.m. EST
BYU arguably had one of their best seasons ever in 2021. The Cougars finished 13th in the final College Football Rankings with a 10-2 record. The team also swept their PAC-12 opponents this year, including a win over Utah for the first time since 2009.
UAB finished 8-4 and a second-place finish in the Conference USA West Division. Considering their rocky history disbanding and reinstituting only a few years ago, their success has been impressive. UAB's running back DeWayne McBridle has recorded over 1,200 yards from scrimmage and 12 touchdowns this season. Look for the Blazers to lean heavily on the run game and control the clock from a tough BYU team.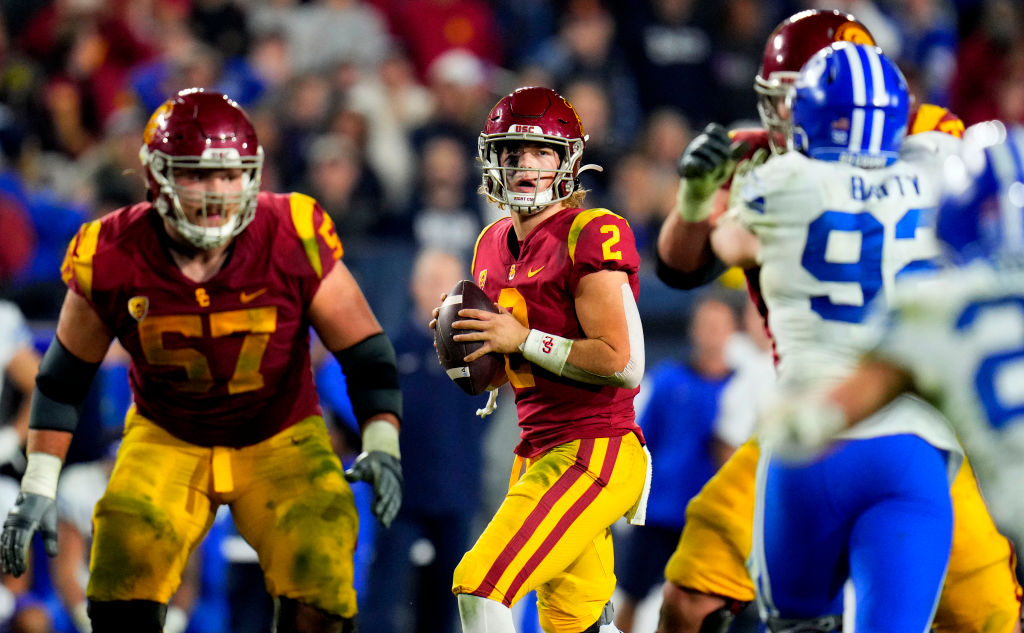 LendingTree Bowl 
Eastern Michigan vs. Liberty
5:45 p.m. EST
Liberty had a down year after Head Coach Hugh Freeze brought them into national attention last year. QB Malik Willis is still considered a top NFL prospect and will use this bowl game to add to his highlight reel.
Eastern Michigan has had an up and down year and enters the game a 9-point underdog. Their defense will have its hands full trying to stop Willis and the powerful Flames offense. Liberty averages 428.5 total yards of offense while Eastern Michigan's defense has allowed 430.3 yards per game.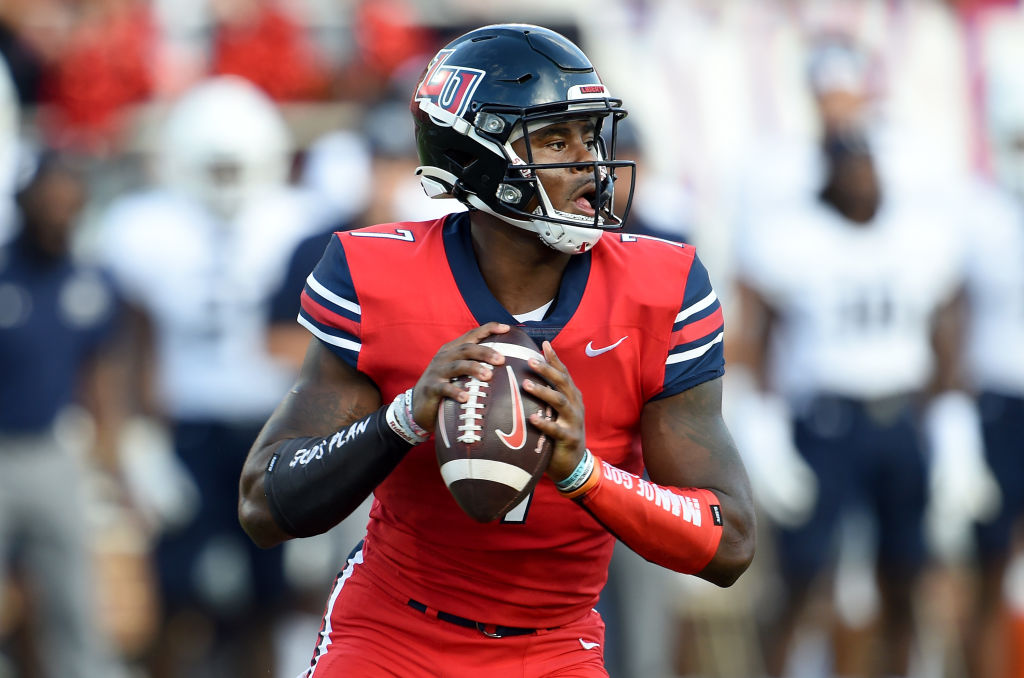 Jimmy Kimmel LA Bowl pres. by Stifel 
Utah State vs. Oregon State
7:30 p.m. EST
One of the new bowls this year and hosted in Los Angeles' beautiful SoFi Stadium. Oregon State had a good year nearly making the Pac-12 championship game while Utah State won the Mountain West Conference by upsetting ranked San Diego State in the Championship.
The Beavers defense has been a force all year led by linebacker Avery Roberts who led the PAC-12 with 123 tackles this season. He will have the tough task of slowing down Utah State's offense led by wide receiver Deven Thompkins who finished with the most receiving yards in the MWC (1,589 yards).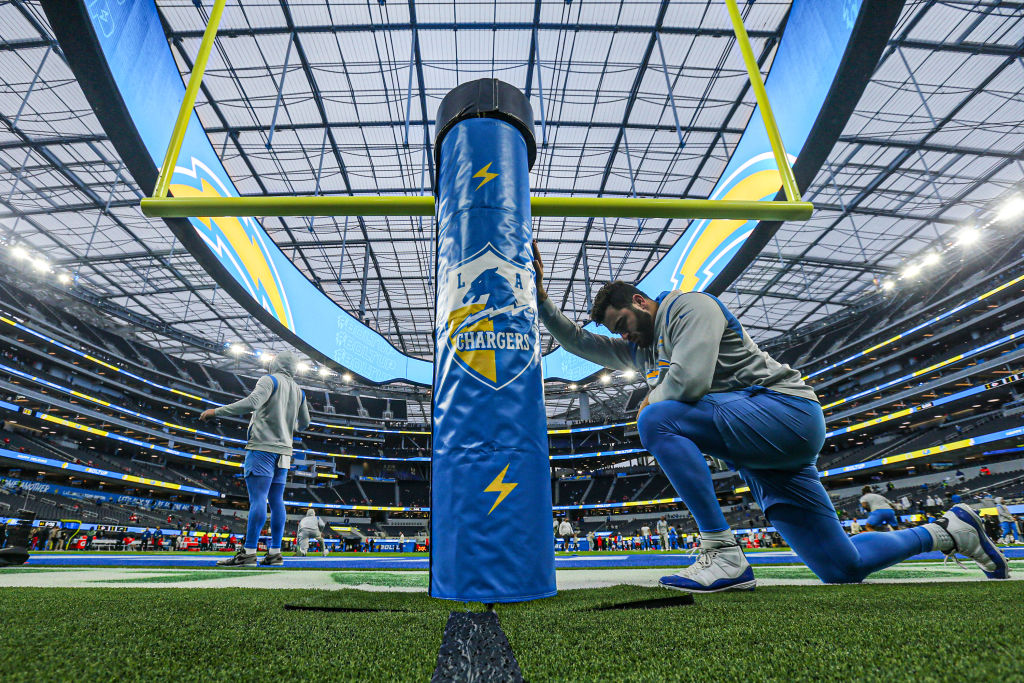 R+L Carriers New Orleans Bowl 
Louisiana vs. Marshall
9:15 p.m. EST
Louisiana started the year ranked in the top 25 after a surprisingly good year last year. An early loss to the University of Texas kept them off track, but the Ragin' Cajuns were able to bounce back and earn a Bowl bid. Marshall has an up and down year, often blowing out opponents but losing close games.
Marshall's offense has put up impressive numbers this year with quarterback Grant Wells finishing second in the conference with 3,433 yards and their lead running back Rasheen Ali surpassing 1,000 yards to be the conference's second leading rusher. Lousiana's defensive front will be active all game to slow down the Thundering Herd. Defensive End Chauncey Manac finished third in the conference with 10.5 sacks and will garner special attention from Marshall's offensive line.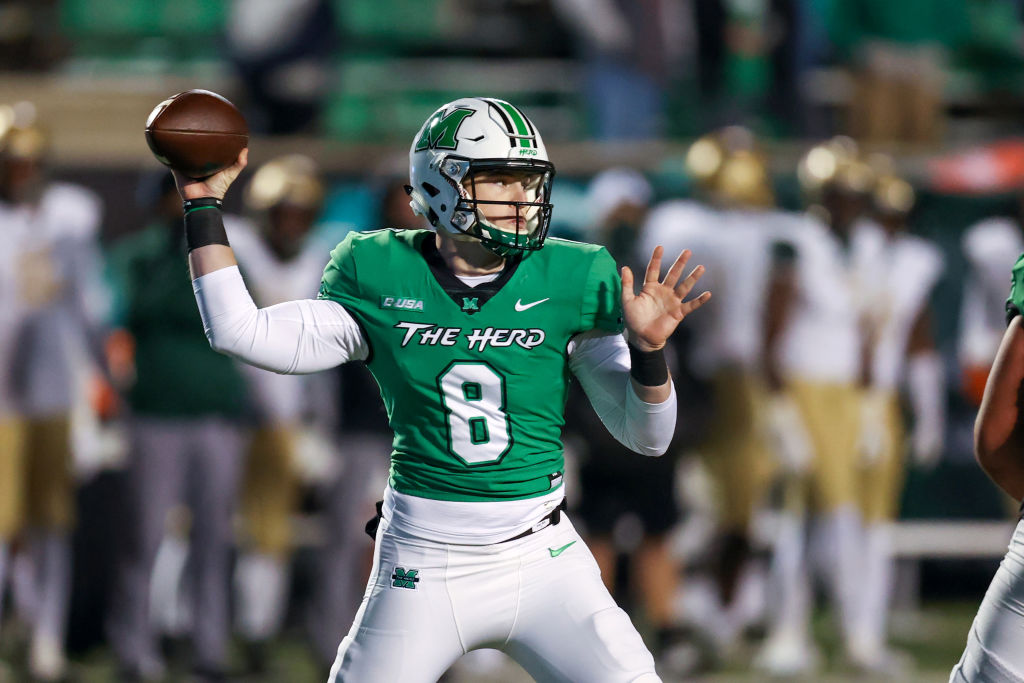 Monday, Dec 20
Myrtle Beach Bowl Presented by TaxAct 
Old Dominion vs. Tulsa
2:30 p.m. EST
Old Dominion started the year 1-6 and looked destined to miss out on a crucial bowl bid. However, the team stuck together and finished the season on a five-game winning streak to earn a bid to the Myrtle Beach Bowl. Tulsa finished the year 7-5 playing some tough games, including an 8 point loss to 4th ranked Cincinnati.
Tulsa Golden Hurricanes boast a dynamic pair at wide receiver, Josh Johnson and Juan Carlos Santana, who combined for 1,595 yards, 8 touchdowns and 119 receptions. Old Dominion will look to continue their win streak with the help of running back Blake Watson who rushed for 1,035 yards this season and seven touchdowns.