After the results of this week's Conference Championship games, we now know the participants for Super Bowl 56. There may be nothing more Americana than the Super Bowl. We eat chicken wings; we watch football; and then on Monday, we trek back to the office, longing again for that special Sunday when nothing else other than football seems to really matter.
This weekend was no different, as the NFL continues to write dramatic headlines and provide unparalleled excitement.
Bengals continue dream run, top Chiefs in Overtime
If there is one thing that I have learned in these playoffs, it is to never doubt Joe Burrow and the Cincinnati Bengals. The Bengals trailed for much of this game, entering halftime down 21-10. The Bengals of lore would've just rolled over right there and then, but not these Bengals. Joe Burrow threw a two-yard touchdown pass to WR Jamar Chase, and followed up with a successful two-point conversion to tie the game late in the third quarter. Joe Burrow would go on to finish the game with 23/38 for 250 yards, with a CPOE (Completed Passes Over Expected) of +2.91%, tracked by Next Gen Stats. It was clear that this was to be his game, as he engineered an 18-point deficit to reach that tie.
Late in the fourth, trailing 24-21, the Chiefs would need to be ones to rally. And answer the bell they would. Harrison Butker nailed a 44-yard field goal as time expired to send the game to overtime.
The Chiefs, once again, won the coin toss and elected to receive, a decision that is often a death sentence for opposing defenses. The roar of the Arrowhead Stadium as the referee announced that the Chiefs had won the toss was as if Mahomes had already nailed the winning touchdown pass.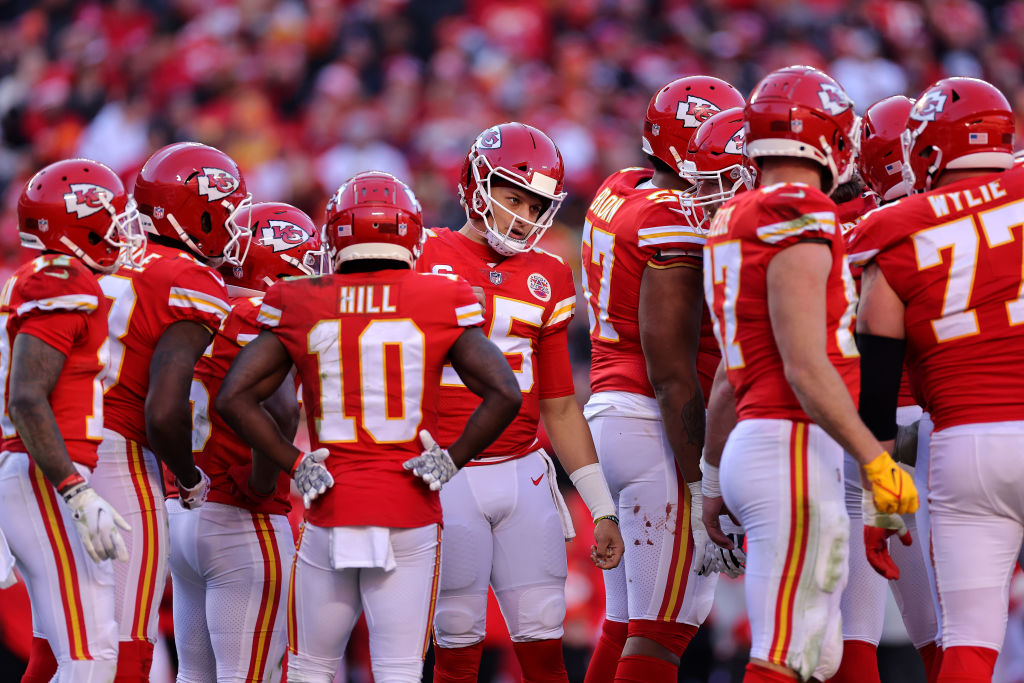 However, there would be no euthanizing of the Bengals on Sunday at Arrowhead Stadium as QB Patrick Mahomes was picked off by Bengals' Safety Vonn Bell on a third down pass attempt. Burrow drove the Bengals into field goal range where Kicker Evan Mcpherson would connect on a 31-yard field goal to win the game, sending the Bengals to their first Super Bowl since 1989.
WE'RE NOT DONE YET! pic.twitter.com/TQwSOFWAfN

— Cincinnati Bengals (@Bengals) January 30, 2022
Rams best 49ers, return to the Superbowl
NFL history has shown us that beating a single team three times in a season is a tall order for even the best teams. That rule proved true Sunday night in Los Angeles as the Rams avenged two previous losses to their division rival.
This game played out how many expected it would, with the Rams and 49ers exchanging blow for blow. The Niners looked like they had pulled ahead for good when QB Jimmy Garoppolo found TE Greg Kittle for a 16-yard touchdown pass to take a 17-7 lead. According to Next Gen Stats, the completion probability of Garoppolo's pass was just 22.4%.
The Rams, however, would be the ones to get the last laugh, after perhaps the most important play of the match with around 10 minutes to go. Rams' QB Matthew Stafford fired a missile down field, looking for WR Van Jefferson. It was a hopelessly mistimed throw, and it looked to turn into a a costly INT as it sailed towards the arms of Jaquiski Tartt. With a 10 point lead, a turnover might well have been game-over for the Rams. But Tartt's catch was unsuccessful, and Stafford breathed a sigh of relief.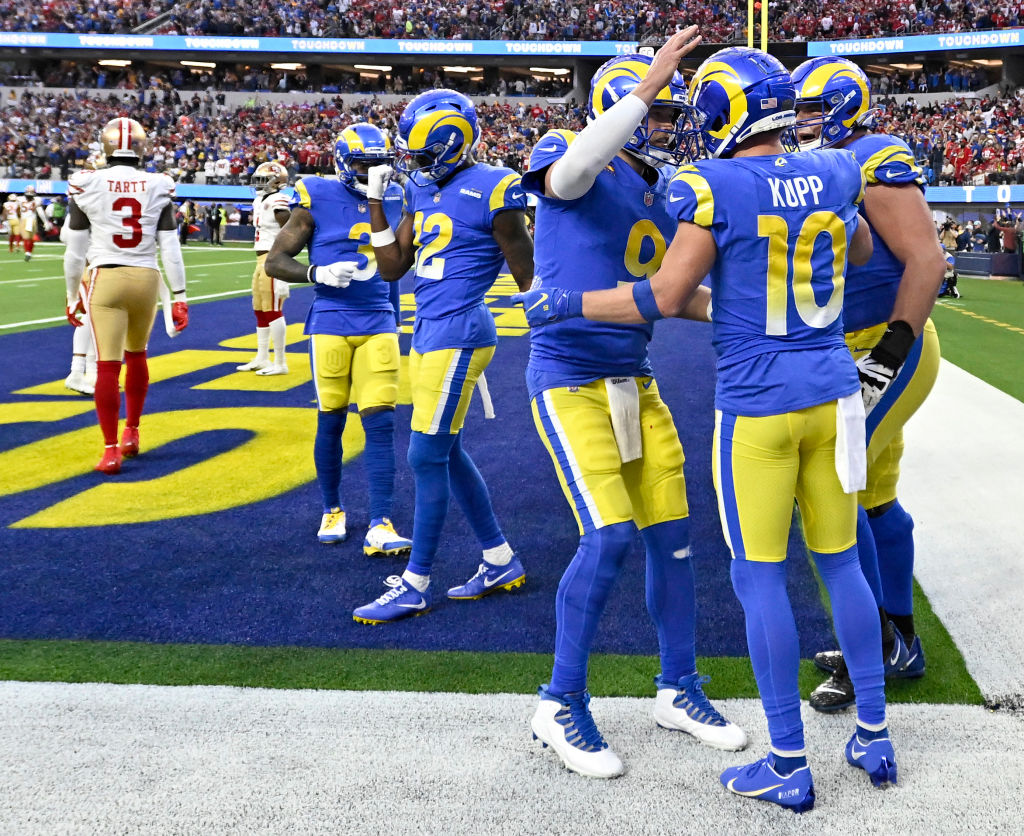 The Rams went on to score 13 points unanswered, capped by a go-ahead 30-yard field goal from Kicker Matt Gay. The Rams will be playing the Super Bowl in their own backyard – only the second team to do so in NFL history (Tampa Bay being the other, last year) – aiming to add another Lombardi Trophy to their collection.
Nobody is more excited than @AaronDonald97. 🏆 pic.twitter.com/KnNqCKYq3b

— NFL (@NFL) January 31, 2022