League leaders Bayern Munich were far too strong for a visiting medi Bayreuth side yesterday, as they ran out 83-60 winners in front of 1,000 onlooking fans in Munich. The win marks their sixth consecutive victory in all competitions for Bayern, who sit at the top of the BBL having played one game less then second-placed Bonn with the same number of victories.
For Bayreuth, the defeat leaves them four points from Gottingen in the final play-off spot. It means they're likely to be looking over their shoulder – rather than ahead of them – for the next few weeks.
FINAL | 83:60 | #FCBBAY

Wir finden auch im 4. Spiel binnen einer Woche die nötige Energie und schlagen Bayreuth souverän mit 83:60. Alle Bayern-Spieler mit Minuten und ALLE Bayern-Spieler mit Punkten! 👏#FCBB #WeBallTogether #BBL (c) Eirich pic.twitter.com/H4DmxPHFJ4

— FC Bayern Basketball (@FCBBasketball) January 30, 2022
The first quarter spelled out a very sorry picture for the visitors. A 14 point run for Bayern went unanswered by Bayreuth, who found themselves 24-11 down heading into the second quarter.
But a stern talking-to from assistant coach Mauricio Parra – on the sidelines in place of Korner due to illness – and a reinvigorated defense, helped Bayreuth improve greatly in the second quarter. They managed to haul the score back to 39-32 at the break, meaning it was game-on as they switched sides.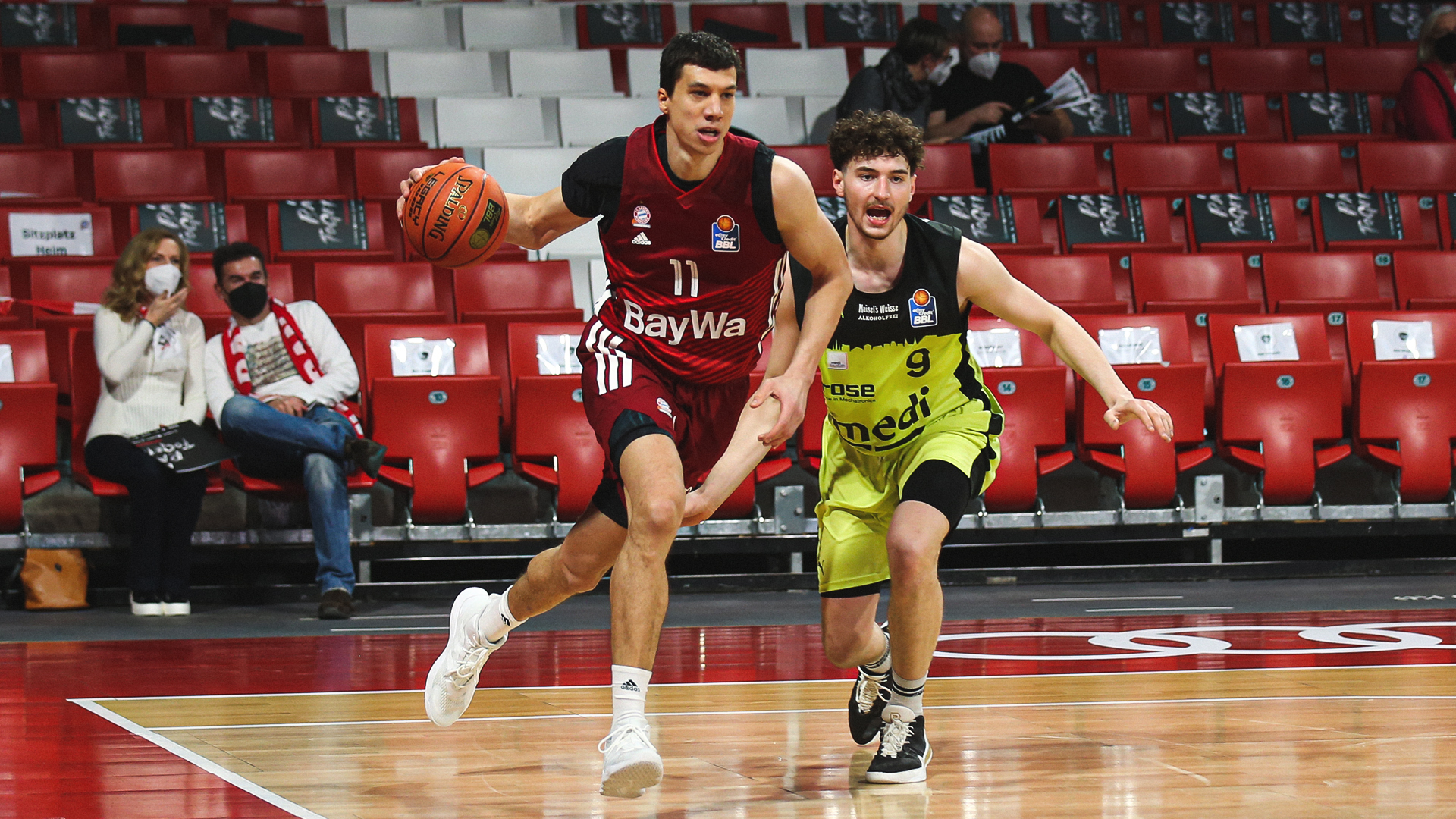 The same issues that hindered Bayreuth in the first quarter continued for the foreseeable though, as they looked defensively frail and second to every loose ball. The final rebound count was 38-25 in favour of Bayern, who picked up double the offensive rebounds of their opponents: gaining 14 to 7. Dominance in this area of play was critical for the course of the game, as Bayreuth never established a level of consistency with which to maintain a scoring run.
The second half was a formality for Bayern, outscoring Bayreuth by 44 to 28 points, and putting the game way beyond any doubt.
Undoubtedly the stand-out player was American Deshaun Thomas, who racked up 21 points and recorded a 100% conversation from three-point field goals (3/3). He also went 6/7 from the free throw line.
Bayreuth's assistant had this to say on the nature of the game:
"We came here today and wanted to try to take advantage of the minimal chance due to the possible fatigue of Bavaria due to the enormous load. But in the end, the quality of Bayern prevailed, in some positions we simply had no chance. The victory also goes in the height deserved to Munich. The only thing I can keep to my team's credit is that they hung in and fought to the end, we played to the end and were able to keep the defeat a bit within limits, even if it was 23 points at the end."