In NFL circles, yesterday was certainly not a light news day. After an entire season of speculation and rumour, it was announced (or rather, leaked) that Aaron Rodgers would be staying on with the Green Bay Packers. For how long, and the precise details of the move, were heavily disputed – not least by Rodgers himself.
It was initially reported that Rodgers had agreed to stay on at Lambeau Field for another four years, signing a whopping contract that would make him the highest-paid player in the history of the NFL. But Rodgers took to Twitter to confirm that, although he would be staying at the Packers, the length and numbers in the contract were still to be decided.
Hey everyone, just wanted to clear some things up; YES I will be playing with the @packers next year, however, reports about me signing a contract are inaccurate, as are the supposed terms of the contract I "signed". I'm very excited to be back 💪🏼 #year18❤️

— Aaron Rodgers (@AaronRodgers12) March 8, 2022
Then, another bombshell trade. It was announced shortly after that Super-Bowl winning QB Russell Wilson would be traded by the Seattle Seahawks to the Denver Broncos. In return, the Seahawks would receive QB Drew Lock, TE Noah Fant, DL Shelby Harris and six draft picks: two first round picks (2022, no. 9 overall; 2023), two second round picks (2022, no. 40 overall; 2023) and a fourth and fifth round pick in 2022. It was a shocking turn of events, mainly because it had been billed for weeks that Denver were going to be the ones to pick up Rodgers. The entire landscape has accordingly been shifted onto its head.
Blockbuster: After weeks of negotiations, in one of the largest trades in NFL history, the Seattle Seahawks and Denver Broncos have agreed to terms for a deal involving Super-Bowl winning QB Russell Wilson, sources tell ESPN.

Trade is pending a physical and Wilson's approval. pic.twitter.com/oRFDV8Ehyx

— Adam Schefter (@AdamSchefter) March 8, 2022
Rodgers was supposed to be the first domino of this year's NFL quarterback carousel. Although he technically didn't 'fall', the repercussions of his decision to remain with the Packers, coupled with Wilson's move to Denver, mean that whoever pushed the first domino – the chain reaction has started.
With the NFL Draft around the corner, and yesterday's shock announcements, let's take a look at some teams with big decisions to make.
Carolina Panthers
Carolina holds the 6th overall pick in this year's draft, which gives them the option to select their quarterback of the future, should they so choose. Pittsburgh's Kenny Pickett – a Heisman trophy finalist – has some questions about him, but overall, he should be a solid pick. They seemed determined not to trade so they may test the free agent market for a third straight year, but I doubt Teddy Bridgewater would take them back.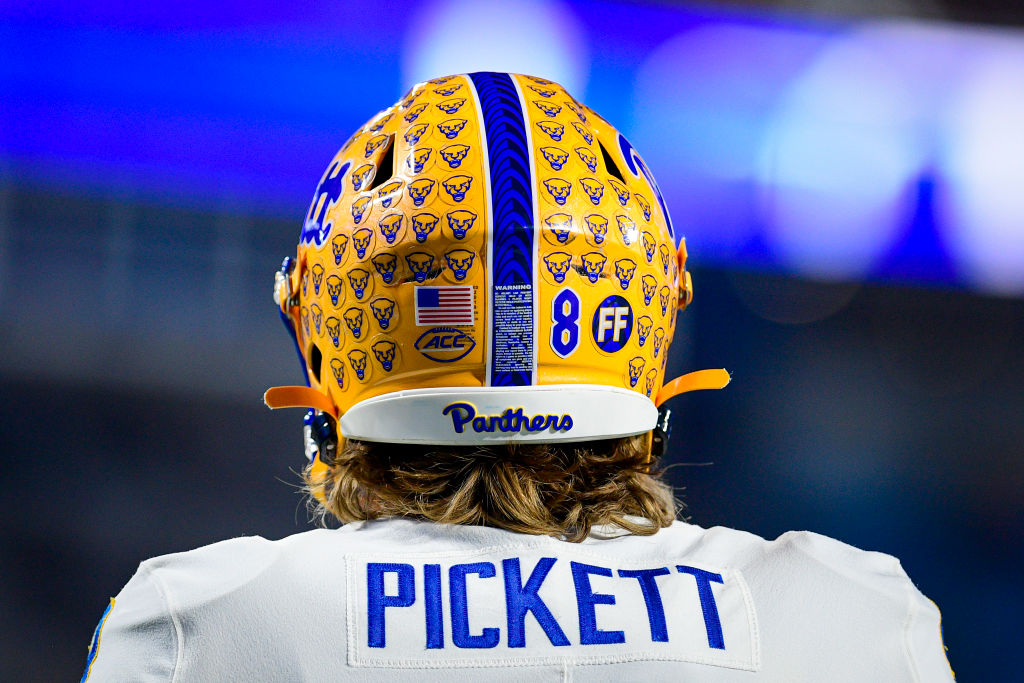 Detroit Lions
Dan Campbell would have been hoping that Aaron Rodgers would take his talents out of the NFC North to give his team a chance. The fact that he's remained, however, doesn't change the fact that the Lions will be looking to improve at the QB position. The 2nd overall pick may be too early for a quarterback in this year's draft, but the Lions also hold the last pick of the first round. They could use this as their opportunity to select a remaining quarterback like Sam Howell (North Carolina) or Matt Corral (Ole Miss). A low-cost, free-agent signing could also light a fire under Jared Goff, who will likely remain starter to begin the year.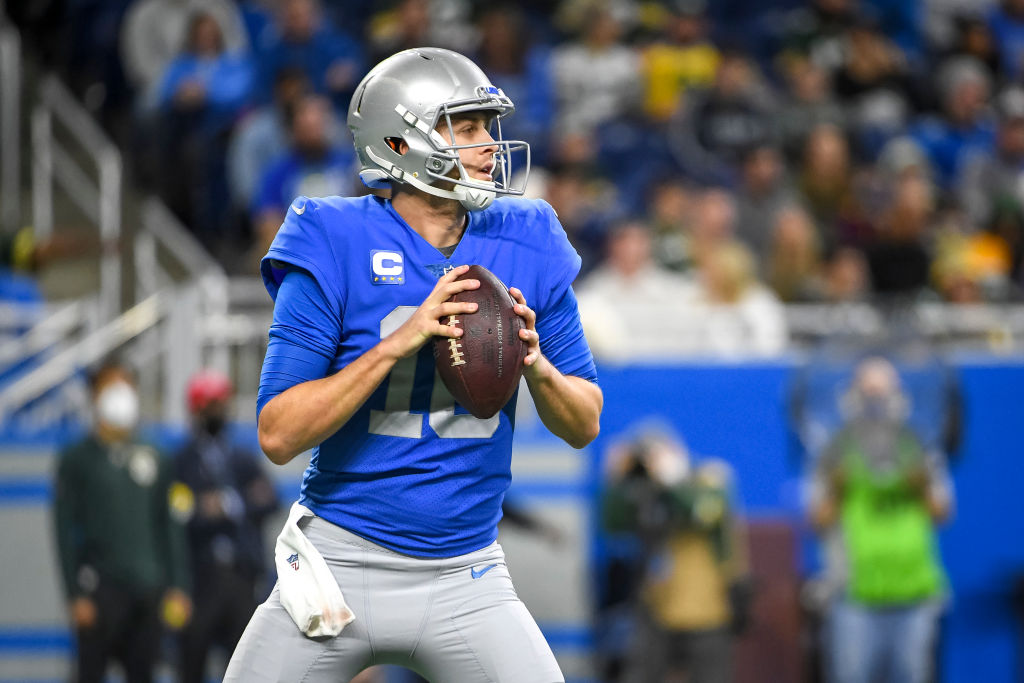 Houston Texans
With Deshaun Watson's off the field situation still unsettled, the Texans remain with question marks at QB. Davis Mills played solid football in his rookie season which should earn him the starter role for the beginning of the season. Marcus Mariota could be a smart free agent signing to bring in as a backup. He has served well as a backup for the Raiders the previous two seasons and his skill-set and style of play is not dissimilar to Watson.
New Orleans Saints
Up until yesterday, it looked like Russell Wilson would have been a perfect fit for incoming Head Coach Dennis Allen. It is still widely believed that Allen will try to use an offensive scheme similar to his predecessor Sean Payton to ease his transition. That system allowed a shorter, high accuracy quarterback to air it out with a solid run game to help open up the field. With Wilson no longer an option, and Jameis Winston on the free-agent list, the backroom staff have their work cut out to bring in someone that can be their franchise quarterback going forward.
Pittsburgh Steelers
Steelers Nation is hoping a trade would bring another Hall of Fame quarterback to lead them in 2022. If not they may need to make a move to go after one of the quarterbacks in the draft before they are all scooped up. QB prospects haven't been touted as much in this year's draft, but Kenny Pickett could be the hometown hero to lead the Steelers into their next era. If they aren't sold on the draft, Jameis Winston is a solid free agent that can help Pittsburgh survive the year.
Tampa Bay Buccaneers
How do you replace the greatest quarterback of all time? It's always going to be hard, if not impossible, to replace Brady, and it would be a tough go for the Bucs to be able to replace a GOAT with another GOAT. I think their better option is to look at the free agents, maybe at someone who was once the GOAT-in-waiting, Jimmy Garoppolo. Bruce Arians has a history as a quarterback guru and maybe his system is just what Jimmy G needs to turn his career back around. Backup Kyle Trask hasn't given them a reason not to be trusted, but he also hasn't shown he is ready to lead the team, and Brady's are huge shoes to fill.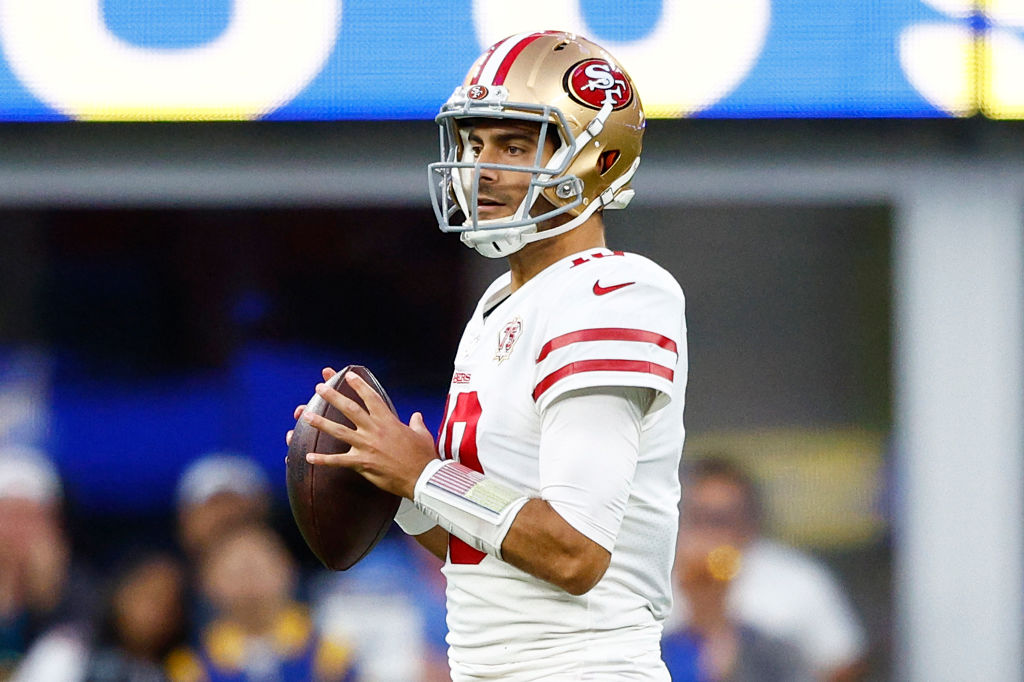 Washington Commanders
The Commanders were never really in the running for a Rodgers trade, but they are also in need of an upgrade at the quarterback position. With the 11th overall pick, I see them taking Malik Willis out of Liberty to be the next (or first) commander of the latest iteration of Washington's football team. Ron Rivera has had success with dual quarterbacks before with Cam Newton in Carolina, but Willis is much rawer and will need time to develop into the franchise quarterback they hope he will be.