For fans of college football, the NFL, and fantasy football alike, there really is nothing like the NFL Draft. General managers earn their money on this night, selecting the talent that can build a successful future for struggling franchises. With months of speculation and scouting in the books, we're just a few weeks out from the big event.
Here are the essential things you need to know about the upcoming NFL Draft.
When is the NFL Draft?
Teams take to the podium for round one of the NFL Draft on Thursday 27th April, starting at 8pm ET.
Rounds two and three take place on Friday 28th, starting at 7pm ET.
The final four rounds take place on Saturday 29th, starting at 12 noon ET.
Where is the NFL Draft taking place? 
For the first time since the draft began in 1923, it will take place this year in Kansas City, Missouri. Union Station will this year host the event, with fans travelling from all over the country to take in the atmosphere.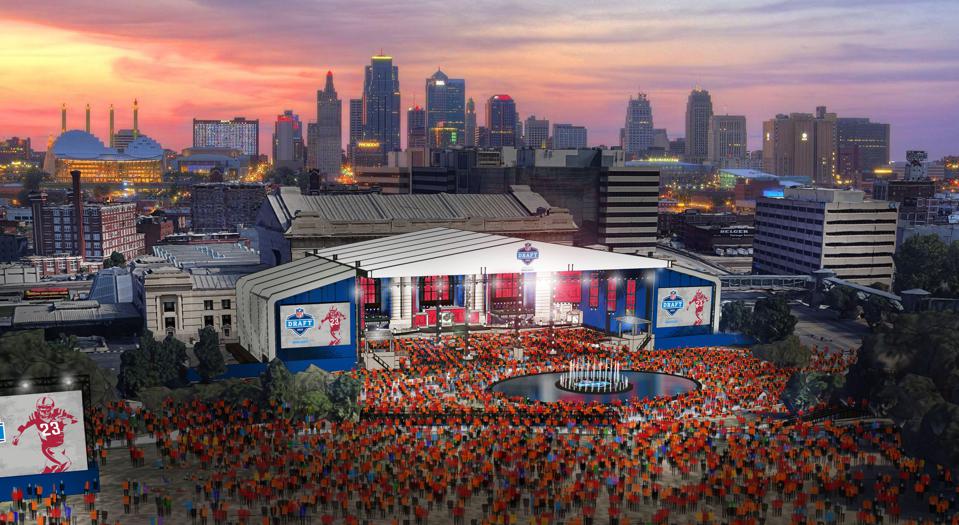 Last year's draft was held at the Caesars Forum on the Las Vegas strip, in Nevada.
Who has the No. 1 pick? 
In short, the Carolina Panthers have the first overall pick in the 2023 NFL Draft. But it took us a while to get here.
All season long, it looked as if the Houston Texans were destined to pick first. But a dramatic win over the Colts saw them slide to No. 2, with the Chicago Bears settling with the No. 1 pick.
With the Bears seemingly content with Justin Fields as QB1, their need for a premium pick in a draft class dominated by quality quarterbacks was low. So… a trade. The Bears traded their No. 1 pick away to Carolina, in return for the ninth and 61st pick this year, as well as a first-rounder in 2024, and a second-rounder in 2025. Oh, and wide receiver DJ Moore. Not a bad job by Bears GM Ryan Poles.
With first year Head Coach Frank Reich at the helm, the Panthers are going to take a quarterback. CJ Stroud is the favorite, but a lot can change between now and Thursday 27th.
Round one draft order: 
We anticipate some trade-ups, especially for Arizona's pick at No. 3, but here's how round one looks* as we head into the final few weeks of build-up.
Carolina Panthers (via Chicago)
Houston Texans
Arizona Cardinals
Indianapolis Colts
Seattle Seahawks (via Denver)
Detroit Lions
Las Vegas Raiders
Atlanta Falcons
Chicago Bears (via Carolina)
Philadelphia Eagles (via New Orleans)
Tennessee Titans
Houston Texans (via Cleveland)
New York Jets
New England Patriots
Green Bay Packers
Washington Commanders
Pittsburgh Steelers
Detroit Lions
Tampa Bay Buccaneers
Seattle Seahawks
Los Angeles Chargers
Baltimore Ravens
Minnesota Vikings
Jacksonville Jaguars
New York Giants
Dallas Cowboys
Buffalo Bills
Cincinnati Bengals
New Orleans Saints (via 49ers, by Denver & Miami)
Philadelphia Eagles
Kansas City Chiefs
*A note on Miami. The Dolphins were stripped of their first round pick – as well as a third-round pick in 2024, for violating tampering rules in their pursuit of Tom Brady and Sean Payton while under contract. They'll have to wait until pick 51.
The Playbook is powered by Genius Sports, the exclusive distributor of official NCAA data.