This weekend, two MLS Cup contenders face off in a game that will show us just how serious they are about winning the Western Conference. Second-placed Austin host Conference leaders LAFC: two of the most exciting teams in the MLS.
Big-spenders LA have blown teams away this season, racking up 18 wins – four more than any other team. Austin, in just their second season in franchise history, have been the league's entertainers: winning 14 games, many of them being high-scoring, end-to-end shootouts.
Who will prevail in this big test? We've dived into the Second Spectrum data to break down where Saturday evening's game will be won and lost.
Deadly in attack, both Austin and LA are the top scorers in the MLS
With 55 goals each, averaging 2.07 goals per game, both teams are incredibly powerful going forward.
They appear to have unlocked an attacking instinct that is remarkably similar, when you look at the data. Both have scored 46 of their 55 goals inside the penalty area, over 83% of their total. Both have a similar average shot distance in meters: 14.89 for Austin, 15.86 for LA. Austin have created 69 chances from crosses, while LA have created 71 chances in the same scenario.
The one area in which they differ, which will have an effect on Saturday's game, is their attitude towards attacking.
Austin take less shots, and have registered just 106 shots on target – around 4.07 per game; three quarters of the MLS have registered more shots on goal. On the other hand, LA sit in the top 4% of teams for shots on target, averaging around 5.57 each game.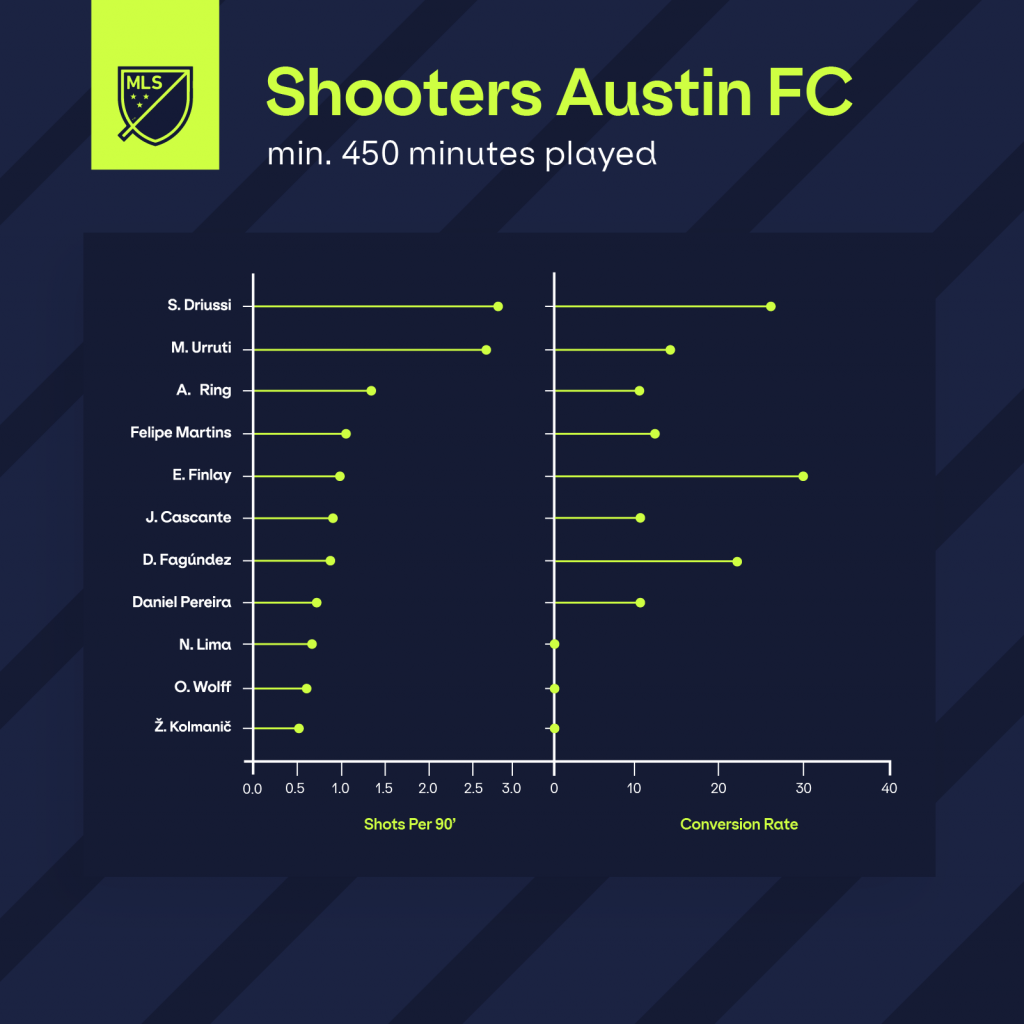 Austin have also outscored their xG (expected goals) by 15.339 – the most of any other team by some distance. That essentially means they've scored 15 goals they shouldn't have this season, which speaks mainly to their efficiency. Austin are delicate in attack, with a quality-over-quantity approach. Luckily, with a conversion rate of 16.77%, they have the ability to rely on that tactic.
LA, on the other hand, are more scatter-gun. Their intensity in attack results in more shots, more chances created and more opportunities to score.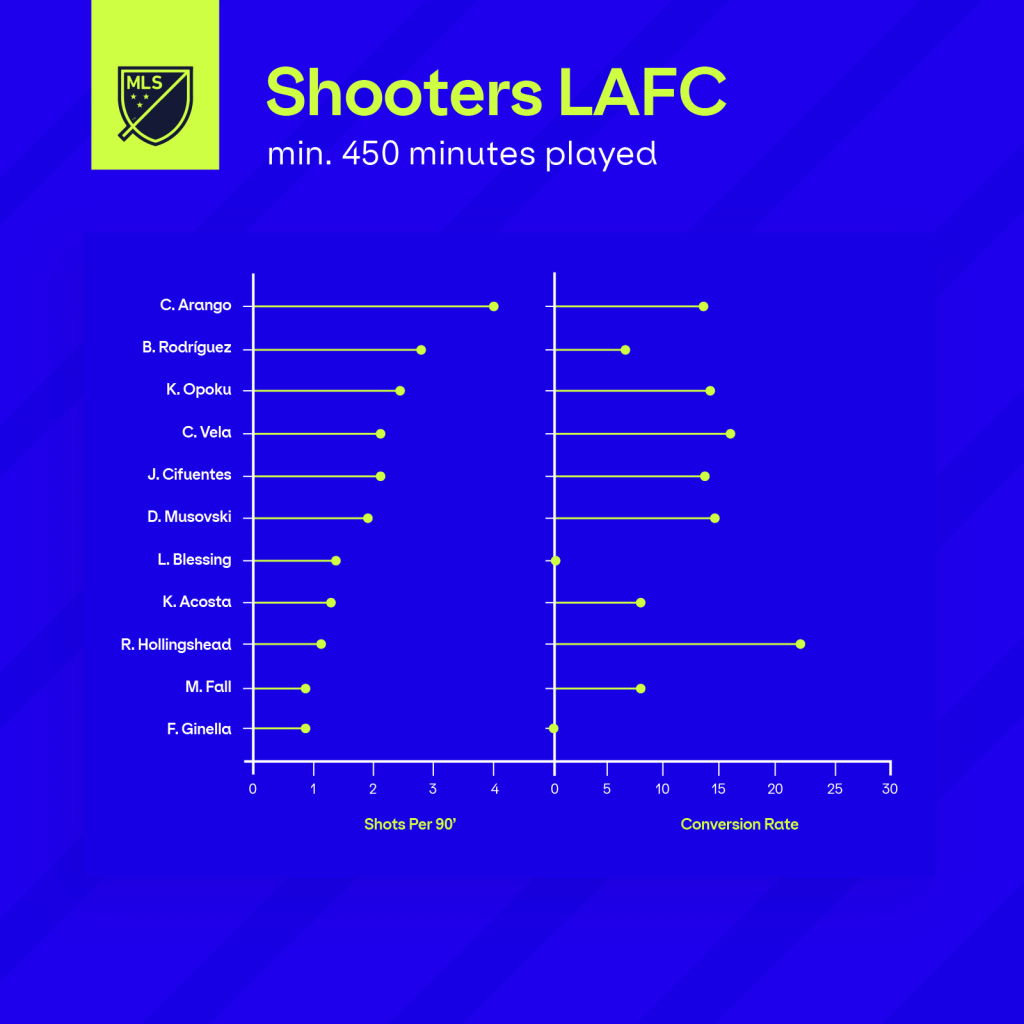 If both teams approach Saturday's game in the same way they have all season, then the most intriguing element of the game is going to be how attacks are contained, rather than how they are deployed. That's where playing style is going to be critical.
Austin must dominate the ball, or LA will punish
Many of the metrics for which you would expect Austin, a team sat near the top of the conference, to be highly ranked – they're either average or below.
They rank 21st in the MLS for attacking entries per game (62.04), and sit in the bottom 40% of teams for carries (12.43) and attacking runs per game (33.70). What's more, Austin rank alarmingly low in some defensive indicators. They are the worst team in the MLS for tackles per game (8.77) and for winning turnovers (46.5). It's a key explainer for why Austin have been in so many shootout games this year, but also highlights what should be their key objective against LA: keep possession of the ball.
.@AustinFC never fail to entertain.

This weekend saw another 7 goal rollercoaster, this time vs. @SportingKC, coming back from 3-1 down to win 4-3.

From the chances created, the likelihood of an #AustinFC win was just 10%. #SKC should've killed off the game earlier. ⬇️#MLS pic.twitter.com/D0Qriicjxe

— The Playbook (@genius_playbook) August 15, 2022
Their passing metrics rank much higher, and their philosophy of ball retention has become a defensive tactic as much as an attacking one. They're patient in buildup, and many of their players rank among the league leaders for passes completed per game. Coach Josh Wolff has built a solidity in possession.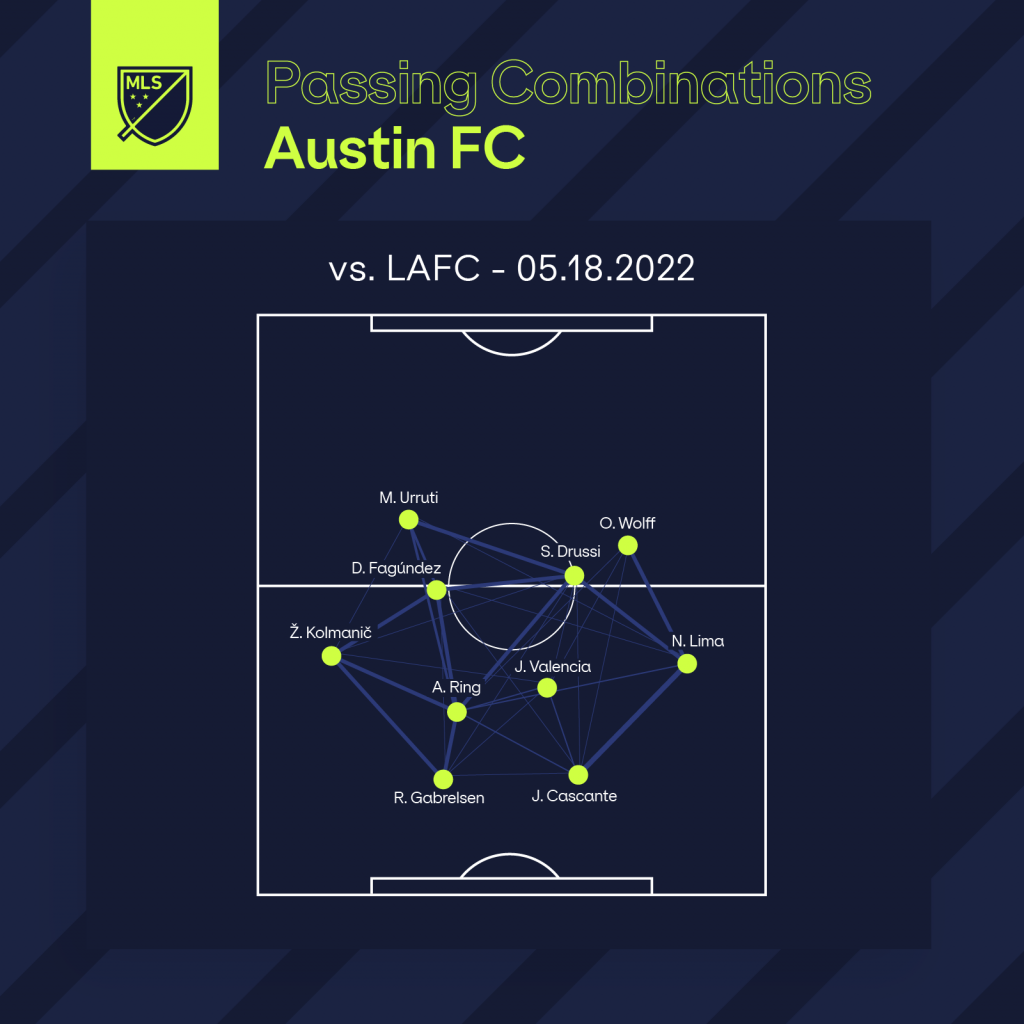 In possession, the center-backs and the midfield double-pivot create square. This provides security and a base from which the full-backs have greater license to attack. It's a clear strategy that works going forward: although they rank 21st in total final third entries per game (45.46), they make 20.46 passes into the final third per game, which is a top 7% ranking.
LAFC are, on the other hand, defensively resolute, and more well-rounded. They rank 4th in tackles per game and 6th in turnovers won. They sit in the top 8% for attacking entries, at the top 20% for attacking runs per game. A reliable defensive foundation is the basis for added energy and intensity going forward.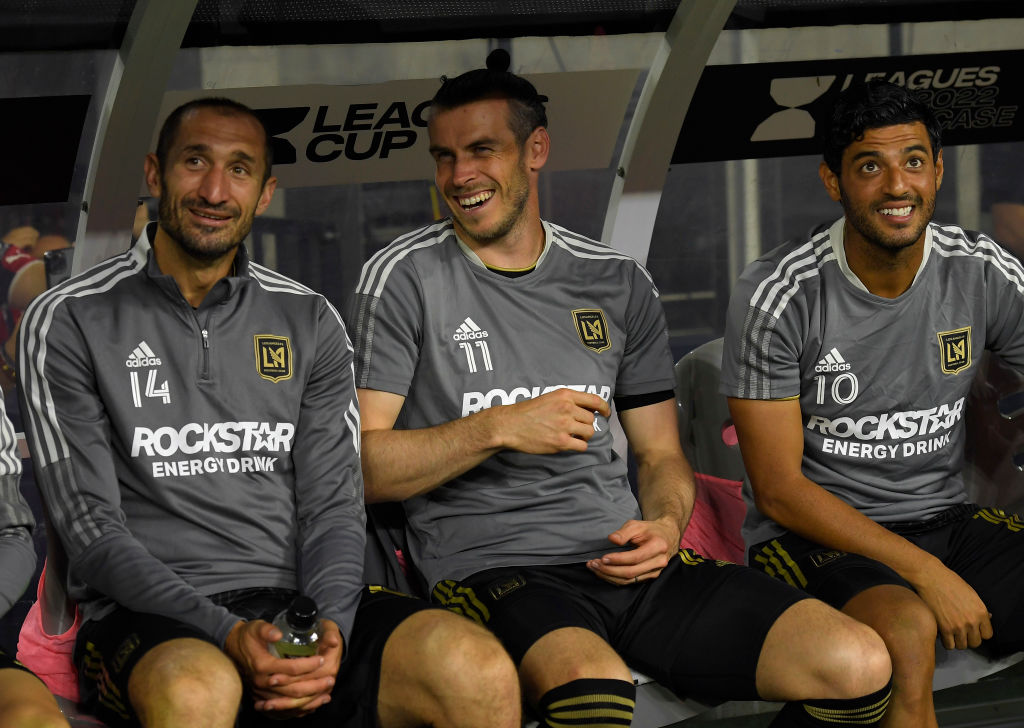 But with LA coming into a raucous Q2 stadium atmosphere, it'll be hard for them to disrupt Austin's passing. And without Ilie Sánchez (suspension) to play as the midfield metronome, and Chiellini sidelined with injury, LA may have to out-score Austin to get anything from this game.
Key player: Sebastián Driussi
Druissi's case for MVP gets stronger each week.
With 18 goals and seven assists, he's the top scorer in the MLS. He's scored a staggering 11.79 goals over his xG, by far the highest tally in the league. Impressive, considering he plays in the number 10 role behind compatriot Max Urruti.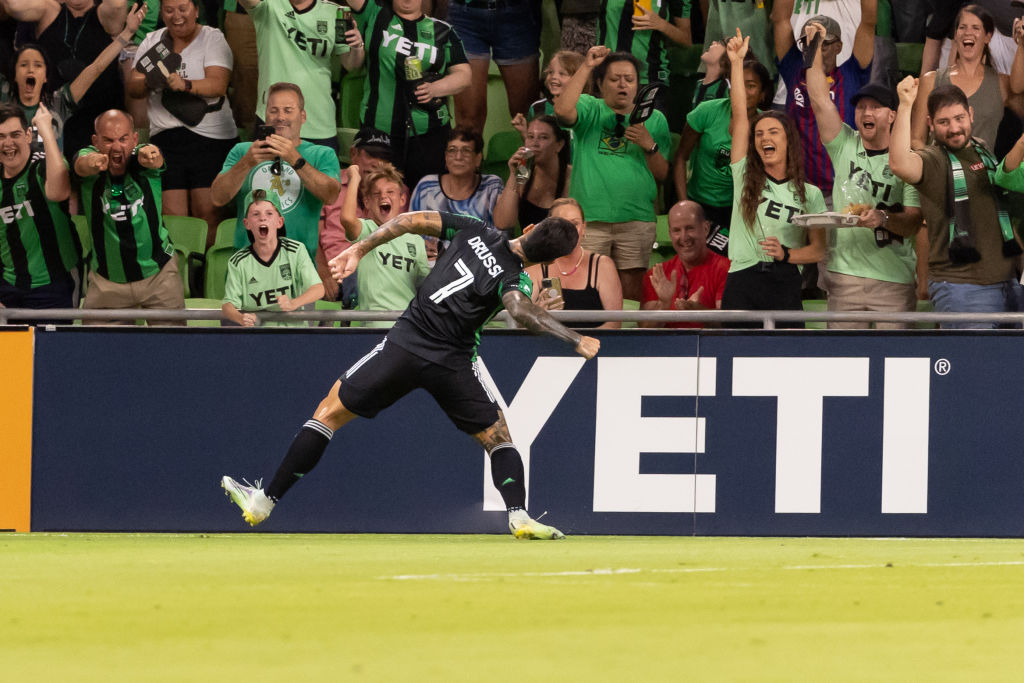 He sits in the top 6% of players for passes under pressure (24.7) and passes than break the back line per game (7.5). His instinctive movements, technical cuteness and tenacity in chance creation is absolutely central to the Austin attack.
The holes left by Chiellini and Ilie, in the spaces Drussi likes to occupy, will need addressing by LA manager Steve Cherundolo. Without that, it's hard to see how they'll be able to contain the league's in-form player.