The summer winds down and fall is right around the corner.
That means crisp Saturdays spent watching hours of college football will be here soon. So break out your college gear, perfect your tailgating recipes, and hang on to your College Football Playoff hopes while they last.
There are lots of new faces at new programs this year. Will it be enough to upset the balance of the NCAA? Or will the SEC and Alabama/Georgia get a rematch in the Championship? This first weekend of action will have a lot to say in how it shapes up and The Playbook is here to get you started.
Opening Weekend
In recent years, the NCAA has focused on scheduling primetime games and big matchups in the first week of the season. With the NFL still in preseason during the first week of college football, this is the perfect opportunity to showcase some great match-ups.
While week 0 – as they call it – gives us our first taste of college football, Labor Day weekend launches some extremely enticing Top 25 match-ups.
#3 Georgia vs #11 Oregon
September 3rd | 3:30PM ET | Mercedes-Benz Stadium, Atlanta
The reigning champions technically play a neutral home opener in Atlanta against the University of Oregon.
While pre-season rankings usually don't mean much, this game may live up to some hype. Georgia will be fierce on defense, but Oregon transfer quarterback Bo Nix is familiar with them (he played at Auburn before transferring). He threw for 2294 yards last year, including 11 TDs and just three picks.
Nix will have a lot to prove at his new school, but won't be afraid of the competition.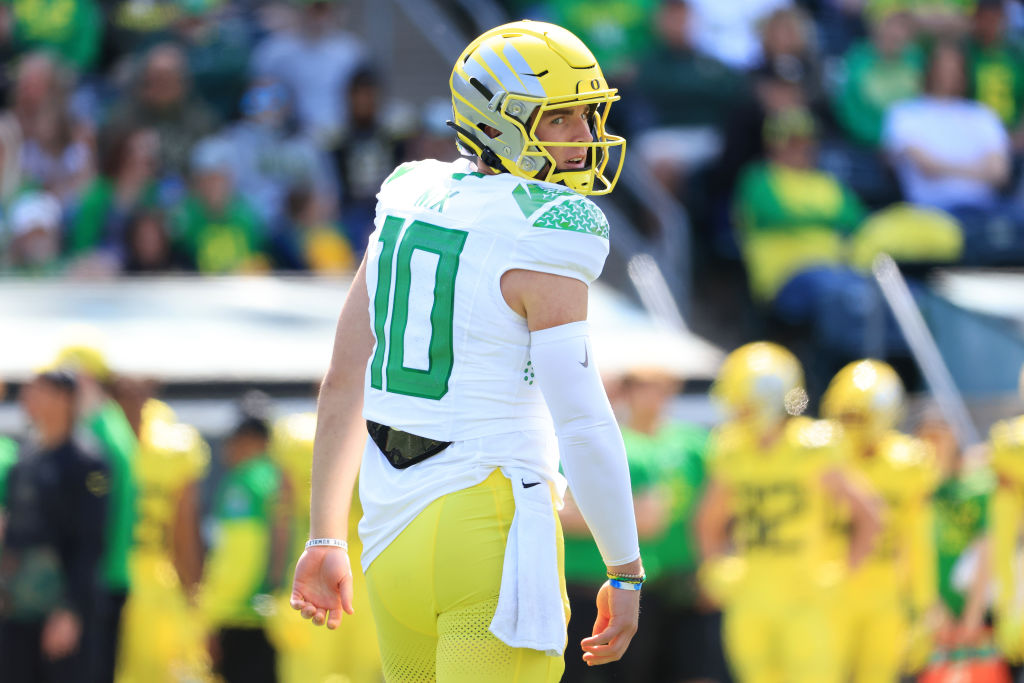 #23 Cincinnati vs #19 Arkansas
September 3rd | 3:30PM ET | Razorback Stadium, Fayetteville
Cincinnati is without superstar quarterback Desmond Ridder, who was picked up as a third-round draft pick by the Atlanta Falcons. But Head Coach Luke Fickell has built a great program and will look to make an early statement.
Arkansas has found a rejuvenated team in the SEC and, with a few statement wins, could compete strongly in a crowded SEC West. Razorbacks quarterback KJ Jefferson threw for 21 touchdowns with only 4 interceptions last season. If he continues to build off last year's success, expect him to be a Heisman candidate in December.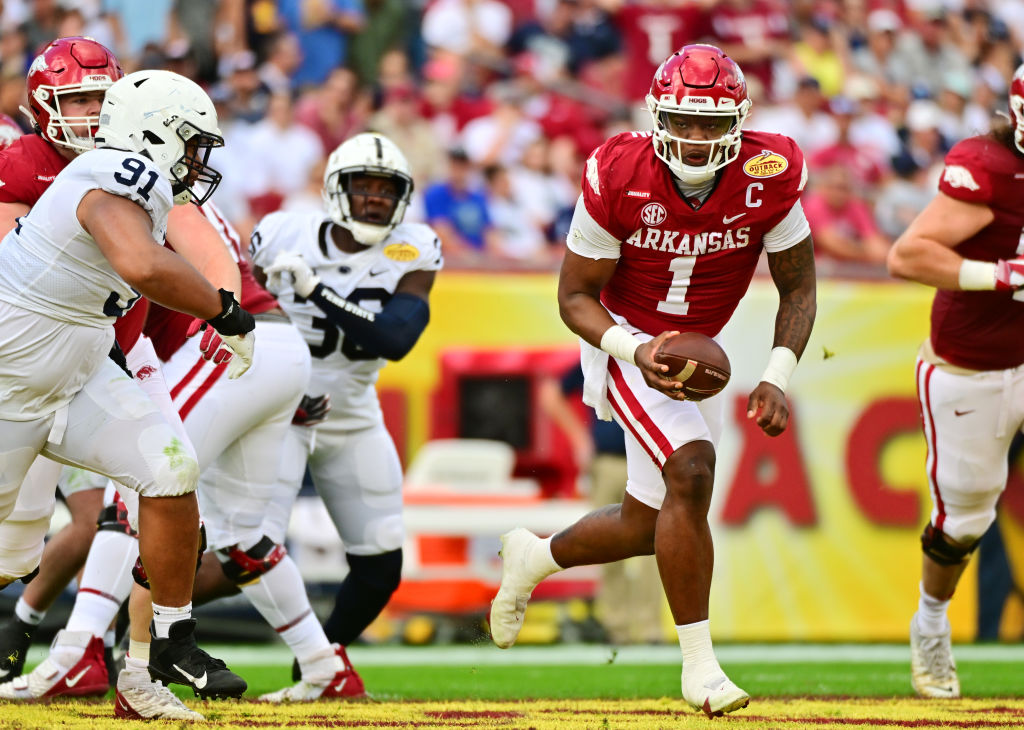 #2 Ohio State vs #5 Notre Dame
September 3rd | 7:30PM ET | Ohio Stadium, Columbus
Ohio State will make a statement in their first game of the season.
Missing the playoffs last year, especially to Michigan, has been eating at them all year and Head Coach Ryan Day knows how to get his team ready. Third year quarterback CJ Stroud enters the year as the Heisman favorite after finishing last year 11-2 with 4,435 passing yards and 44 touchdowns (5th and 3rd in the NCAA, respectively).
The Fighting Irish and rookie Head Coach Marcus Freeman will have their hands full early trying to shut down an explosive and motivated Buckeyes team. Either way, this matchup is a must watch in the first week and will go a long way into cementing both teams' seasons.