To prove their worth, we asked our team of NFL writers to nail their colors to the mast and make their predictions before the season started. 
We're 10 weeks into an incredible and unpredictable season, so it's time to reassess our picks. Will our writers Stick or Twist on their preseason predictions?
Most Valuable Player
Josh Rattray: Josh Allen – STICK
Allen has entrenched himself in the elite tier of QBs and has Buffalo as a strong contender for the title. He's certainly in the mix – and maybe the current leader – for MVP consideration. 
Liam Miller: Josh Allen – STICK
I think talk of the Bills' demise in recent weeks has been far too hyperbolic. Yes, Allen has had a rough few weeks, and I worry about the Bills' overreliance on his skillset. But it's all-too-easy to forget how blistering he was in the first five or six weeks… that form will return, without question.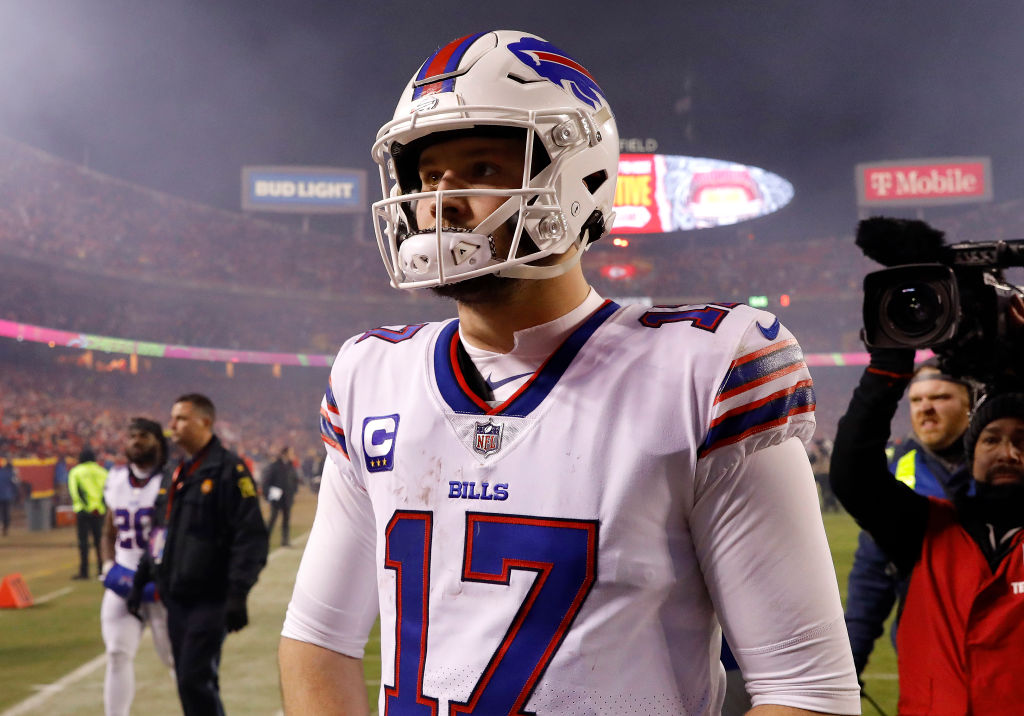 Matt Williams: Justin Herbert
TWIST: Patrick Mahomes
Everyone wanted to find reasons not to give Mahomes an MVP this season, but he had other plans. He is on track to lead the league in passing yards even without Tyreek Hill. This one is his to lose.
Liam Bond: Justin Herbert
TWIST: Josh Allen
It's a difficult call, but the Bills result over the Chiefs swung it for me. Allen came out on top in the grudge match against Mahomes on October 16th. While he may be behind Mahomes in passing yards, TDs and completion rate, that result in a big game will be crucial heading into the Playoffs. I do eventually think the Bills will prevail in their stacked division.
AFC Champion
JR: Kansas City Chiefs – STICK
The Chiefs, as I picked in September, have it all and will be a factor all the way to the end. 
LM: Buffalo Bills – STICK
Well, they haven't coasted their division as I predicted, but I think they'll bounce back strongly. If they can avoid road games in the playoffs, they'll be a tough out for anyone.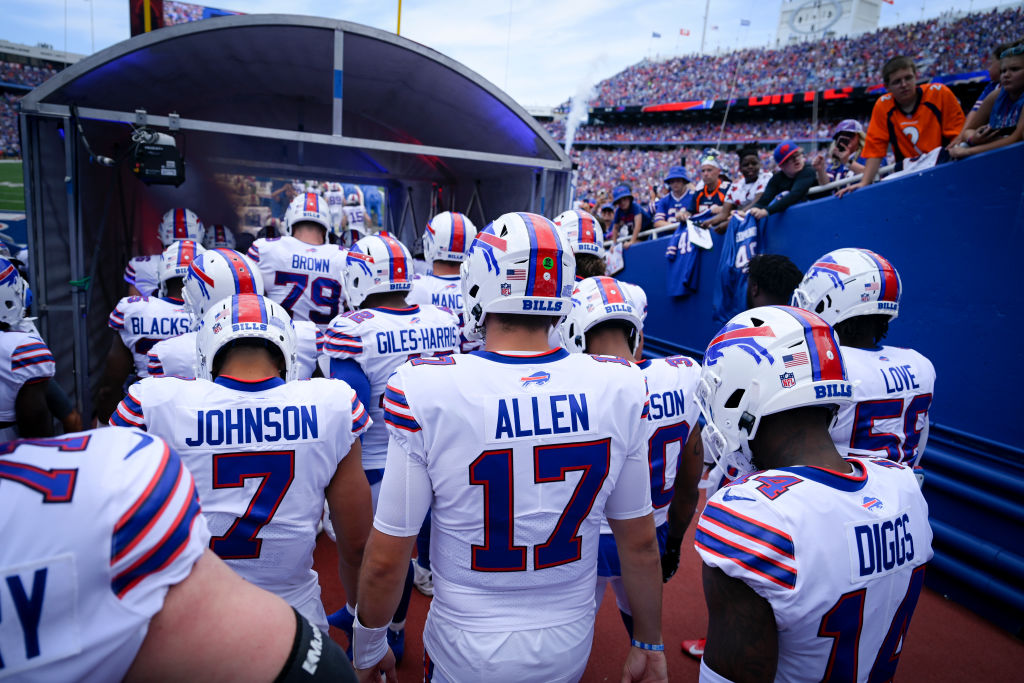 MW: Los Angeles Chargers
TWIST – Kansas City Chiefs
I'll stick with the AFC West producing the AFC champion, but the Chiefs are still just too darn good. It is between them and the Bills for the AFC, but Josh Allen's elbow concerns me and I think Mahomes may get the better of him again in the playoffs.
LB: Buffalo Bills – STICK
If we put week 9 and 10 losses down as a blip for the Bills, I still think they have enough of a deep roster to get them through the tough winter period of the season. The form of the Allen-Diggs partnership will be key though.
NFC Champion
JR: Los Angeles Rams
TWIST – Tampa Bay Buccaneers 
It's been a Super Bowl hangover in Los Angeles as the star-studded Rams roster hasn't been able to put it all together. 
The popular pick here is obviously Philadelphia. But as Tom Brady has gotten his house in order, Tampa is starting to win again and if they can rediscover the run game, the Bucs can make a run. 
LM: Green Bay Packers
TWIST – San Fransisco 49ers
I think it's fair to say I misjudged the Packers a little (though I don't totally discount them making a Wildcard spot).
So I'm going with the 49ers. They're getting healthy and picking up momentum at the right time. Jimmy G has limitations, but he knows Shanahan's offense like the back of his hand. Christian McCaffrey was a win-now trade and I trust them more than the Vikings or Eagles in a playoff situation.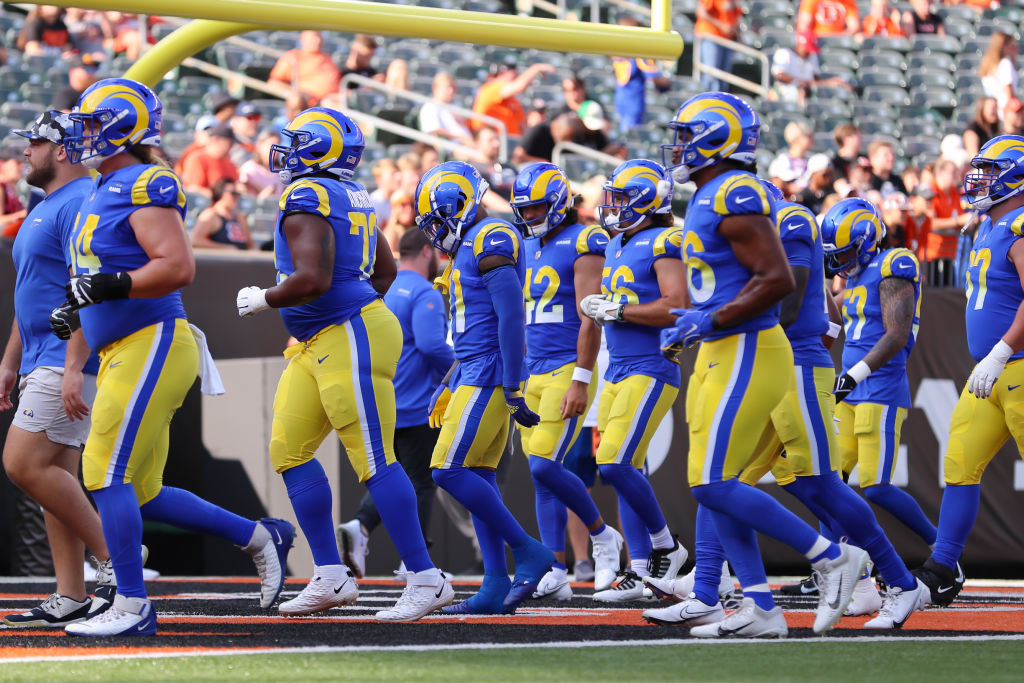 MW: Dallas Cowboys – STICK
Now that I'm picking them as the SB winner I am doubling down on this pick from the beginning of the season. Their defense is the real deal and as long as they play solid on offense they will be tough to beat. Though getting through their own division may be the biggest challenge they face.
LB: San Francisco 49ers
TWIST – Minnesota Vikings
Kirk Cousins is on fire in the first half of the season. I think the Eagles will fall away, but if Cousins & Jefferson continue this vein of form what's stopping them from making the Superbowl?
Super Bowl Winner
JR: Kansas City Chiefs – STICK
Patrick Mahomes and the Chiefs are tough to beat at home, well rounded and can make this prediction come true. 
LM: Buffalo Bills – STICK
This team is one of maybe three genuinely elite, Super Bowl contenders. They've lost their three games by a combined total of just 8 (EIGHT) points. They'll learn from this lull and bounce back in style. 
MW: Los Angeles Chargers
TWIST – Dallas Cowboys
Chargers have been disappointing so far this season so I am twisting here and going with my NFC winner. Cowboys looked great with a backup quarterback and a fierce defense. Anything short of a Super Bowl appearance this year will be a disappointment.
LB: Buffalo Bills – STICK
As with the AFC Champion selection, it's incredibly close between the Chiefs & Bills. I do believe however that whoever wins the AFC Championship will be the Super Bowl winner and I can't look past the Bills offense and defense in pressure situations. They will learn from the games they've had in the regular season against the Dolphins and most recently the Vikings in OT.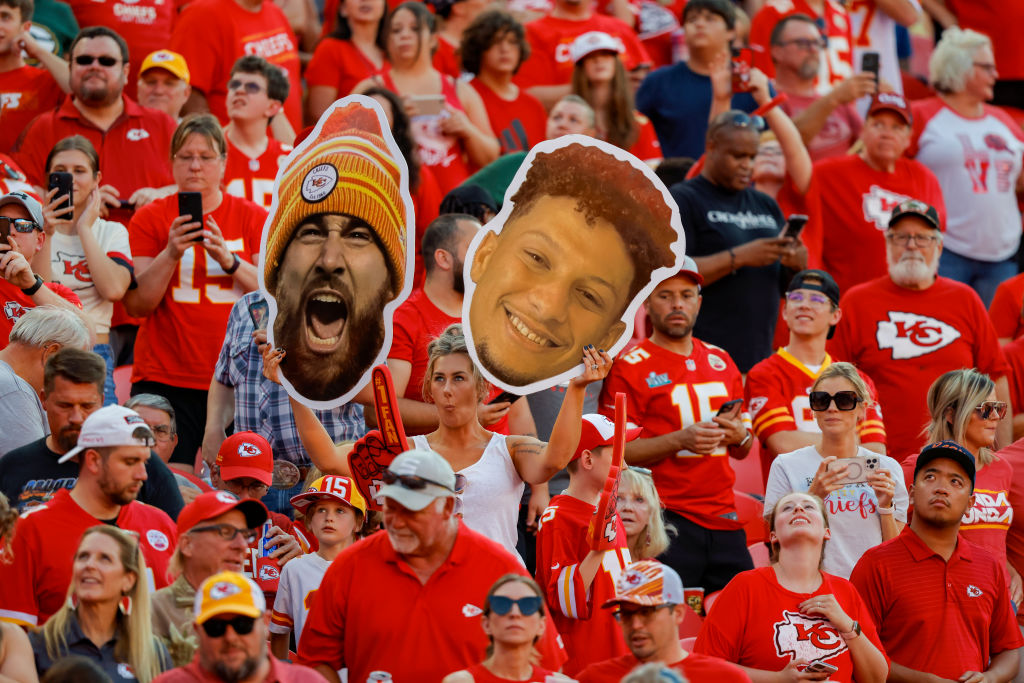 Offensive Player of the Year
JR: Dak Prescott
TWIST – Justin Jefferson
Dak's early-season injuries have held him back from the top tier this year. Jefferson made the most amazing play in the season's wildest game. He dominates week to week and is a difference maker as fans start to see that Minnesota is for real. 
LM: Joe Burrow
TWIST – Tyreek Hill
Tyreek Hill is on course to have an historic season at WR. He leads the NFL in yards, receptions and targets, and I can't see that changing.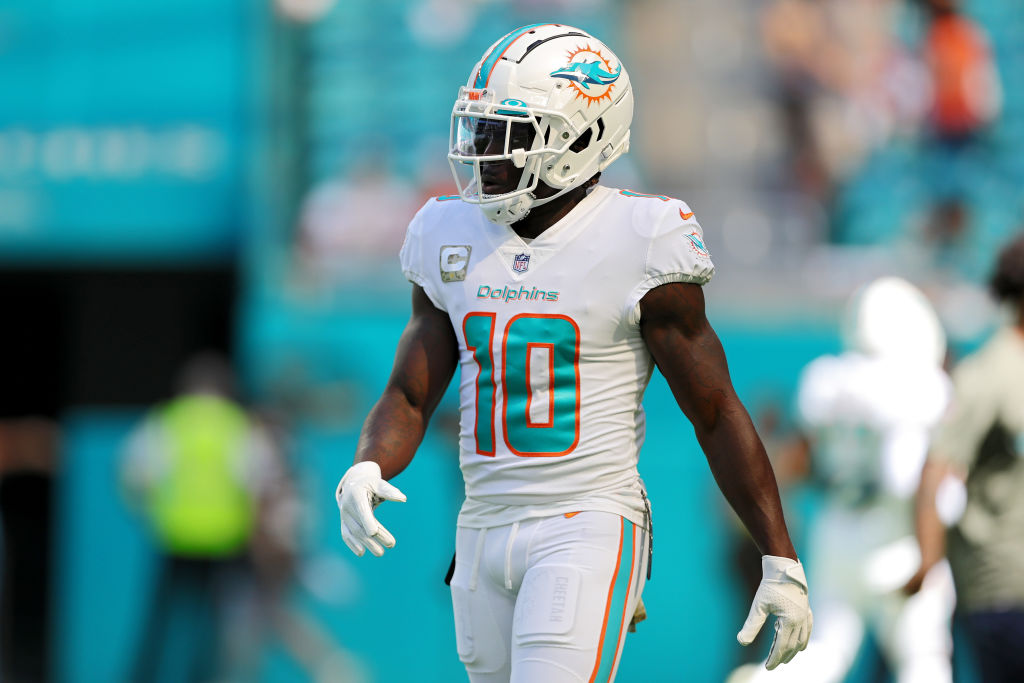 MW: Jonathan Taylor
TWIST – Tyreek Hill
Jonathan Taylor and the Indianapolis Colts have underperformed all year. Hill and the Miami Dolphins have been the complete offense. Tyreek is on pace to lead the league in receiving yards and the longer he plays with Tua as quarterback the better his performance will be.
LB: Ja'Marr Chase
TWIST – Saquon Barkley
What a season this Giant is having. I remember watching the Giants/Packers game at Tottenham Hotspur Stadium and this was the moment that Saquon Barkley really announced himself on the NFL stage to a global audience. If the Giants can make it deep in the play-offs he will be key.
Defensive Player of the Year
JR: Shaquille Leonard
TWIST – Nick Bosa
The game-changing Leonard has been injured all year and simply can't catch a break. After a monster 19.5-sack season a year ago, Bosa is closing in again on double figures. He's a game wrecker and is a key part to San Francisco's playoff hopes.  
LM: Khalil Mack
TWIST – Micah Parsons
I wasn't a million miles off here; Mack has been a shining light in a weird Chargers team. But Micah Parsons' talent is off the scale. He could come to define his position for the next decade. I think he gets his first DPOY award of many this year.
MW: Micah Parsons – STICK
Not much more to add here. The Cowboys defense is one of the best in the league and Parsons continues to make plays all over the field. He was a steal in the draft and has lived up to all expectations so far.
LB: T.J. Watt – STICK
This is a hard one, I don't think there have been too many stand out performers so far defensively. The return of T.J. Watt to the Steelers defense was monumental. Offensively and surprisingly defensively they have been awful this season, but the return of Watt could help turnaround their season and that alone should give the reigning DPOY another award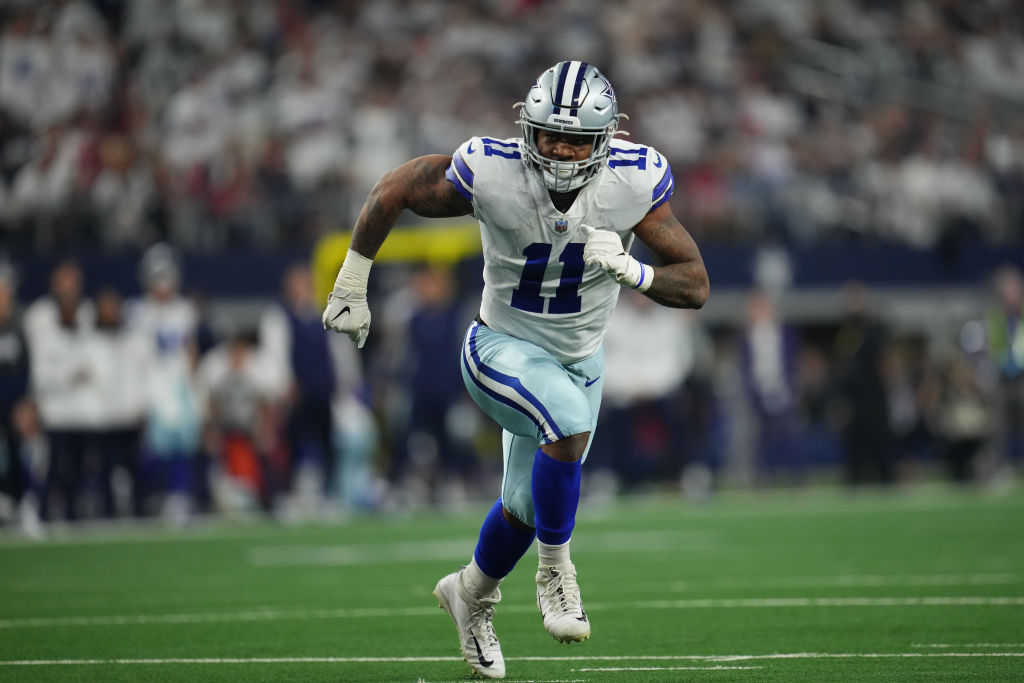 Offensive Rookie of the Year
JR: Breece Hall, NY Jets
TWIST – Dameon Pierce
Now that New England has gone off Bailey Zappe and back to Mac Jones, two rookie running backs – Kenneth Walker III and Dameon Pierce – are battling for the top offensive rookie spot. I'm going to side with Pierce, as the lone bright spot for Houston, standing 6th in the league in rushing and is among the league leaders in first downs.
LM: George Pickens, Pittsburgh Steelers
TWIST – Kenneth Walker III
Pickens has not been targeted as much as a I thought he would, and the Steelers have been pretty hopeless offensively.
That cannot be said of Kenneth Walker and the Seahawks. He's one of a host of rookies powering this team to an unlikely playoff spot. Pete Carroll appears to have full buy-in from the Michigan State RB.
MW: Breece Hall, NY Jets
TWIST -Dameon Pierce
I unfortunately have to twist after Hall tore his ACL earlier in the year. Hall was going to win ROY, but injuries happen. Pierce is the best player on the worst team and certainly looks the part of leading running back in the NFL. Here's to hoping the Texans can rebuild quickly around him.
LB: Kenny Pickett, Pittsburgh Steelers
TWIST – Kenneth Walker III
Did anyone have the Seahawks leading the NFC West at this stage of the season after loosing Russell Wilson? The blend of youth and experience between Kenneth Walker III and Geno Smith has been a recipe for success. If Walker keeps this up (587 yards, 7 TDs, 5 20+ yards) then he could help the Seahawks into an unlikely play-off berth.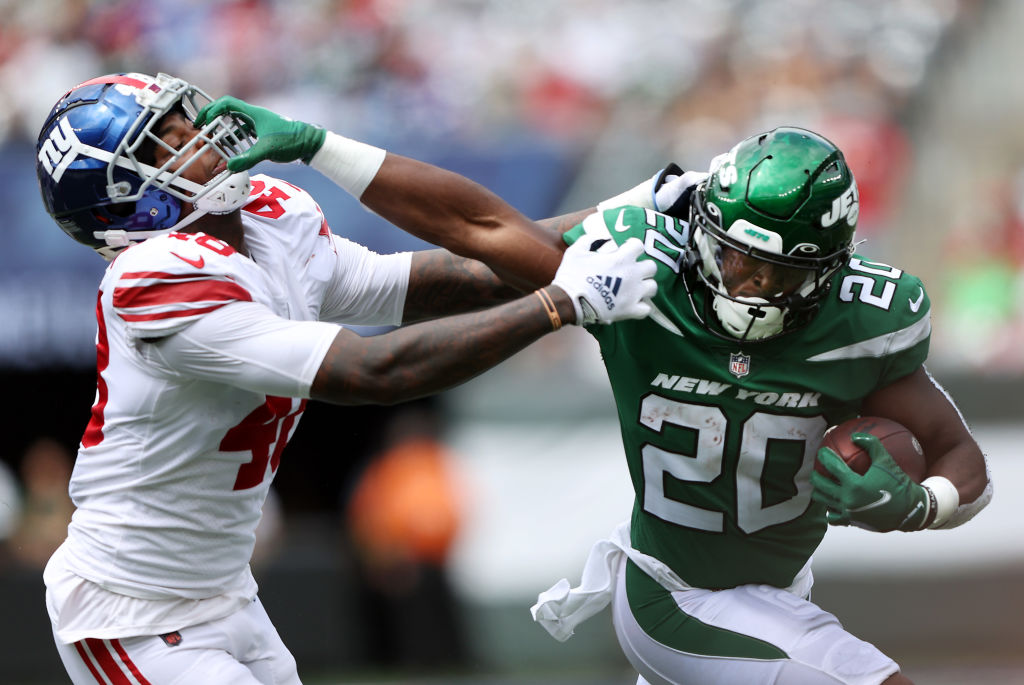 Defensive Rookie of the Year
JR: Kyle Hamilton, Baltimore Ravens
TWIST – Tariq Woolen
Hamilton has been good on a contending Ravens team, but Woolen has been a key piece to Seattle's resurgence. Woolen, a fifth-rounder out of UT-San Antonio, has seven takeaways and nine pass breakups this season. 
LM: Aidan Hutchinson, Detroit Lions
TWIST – 'Sauce' Gardner 
Hutchinson has stood out in a hopeless Detroit defense, but I don't think there can be many arguments about a switch to Sauce Gardner here. After just 10 pro games, he might already be a top-20 defender. To have stood out in a division with the likes of Tyreek Hill, Stefon Diggs and Jaylen Waddle is a further testament to his rookie season.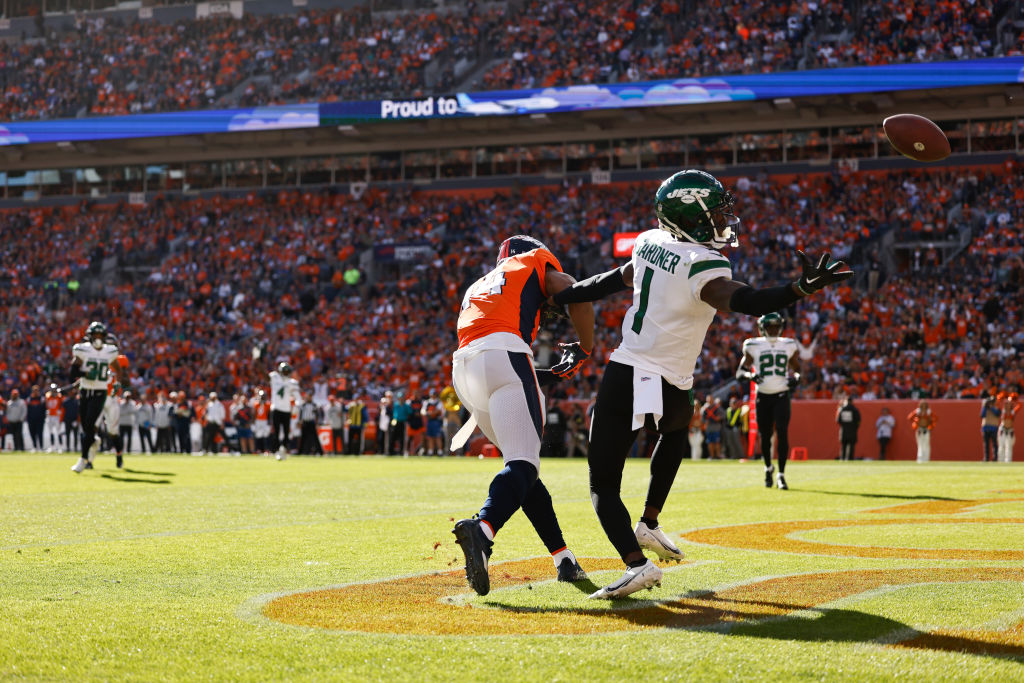 MW: Aidan Hutchinson, Detroit Lions
TWIST – 'Sauce' Gardner
Hutchinson looks good as a rookie so this isn't a slight on him, Gardner has just been better and on a better team. The Jets may finally be a real threat again with Gardner locking down opposing receivers
LB: Travon Walker, Jacksonville Jaguars
TWIST – Tariq Woolen 
The Seahawks are counting on their rookies this year. The CB has had a fantastic start to his NFL career with 5 interceptions, 1 TD interception and 34 tackles. The big question is if he can help the Seahawks continue their current great run of form into the second half of the season.
Comeback Player of the Year
JR: Juju Smith-Schuster – STICK
Smith-Schuster has been solid in his first season in KC after being injured last year, ranking 14th in the league in receiving yards.  
LM: Lamar Jackson
TWIST – Geno Smith
The Ravens are still my dark horses to win the AFC, but the Geno story is just sensational. With the highest completion rate in the league (72.8%), he's fired the Seahawks into the conversation for NFC West winners. "They wrote me off, but I didn't write back." He had this award sewn up after Week 1.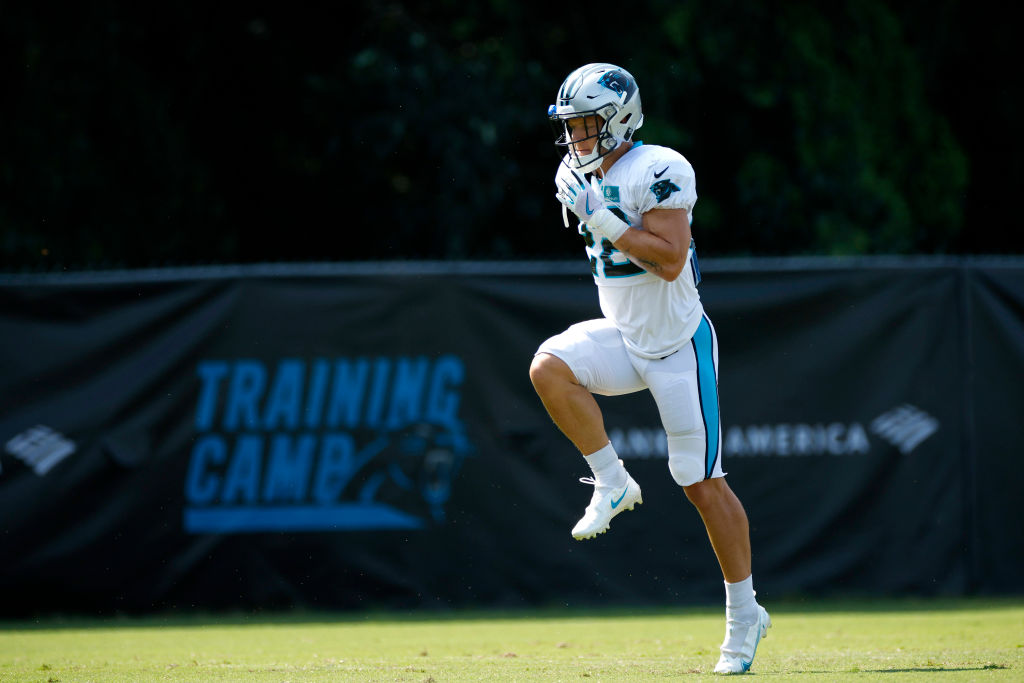 MW: Christian McCaffrey – STICK
Well I thought he would be better on the Panthers, but being better on the 49ers is good too. McCaffrey may revive his career playing in an offense that will use him in a multitude of ways. McCaffrey already has a rushing, receiving and passing touchdown in the same game.
LB: Baker Mayfield
TWIST – Geno Smith
It hasn't happened for Baker in Carolina. It absolutely has happened for Geno in Seattle. The story of the first half of the season continues to build momentum, and if Seattle make the playoffs, Geno should be a lock for this award.