Week four match-ups to watch
Week four has traditionally been the first benchmark of the NFL season.
In a 16 game season, teams are a quarter of the way through the season and it's the time of year where you can spot the true contenders.
With an added 17th game this year, things may change slightly, but this week is important for a lot of teams.
Genius Sports Report takes a data led approach to four of the week's key games.
---
Jacksonville Jaguars (0-3) @ Cincinnati Bengals (2-1):
Kick off time: Thursday 20:20 (EDT)
Honestly, there isn't much good to say about the Jaguars at the moment. They have lost their first three games and haven't looked competitive in any of them.
Rookie quarterback (QB) and number one draft pick Trevor Lawrence has not hit the heights that he was expected to reach. However, he has shown some promise in recent weeks and is currently tied for a league-most seven interceptions.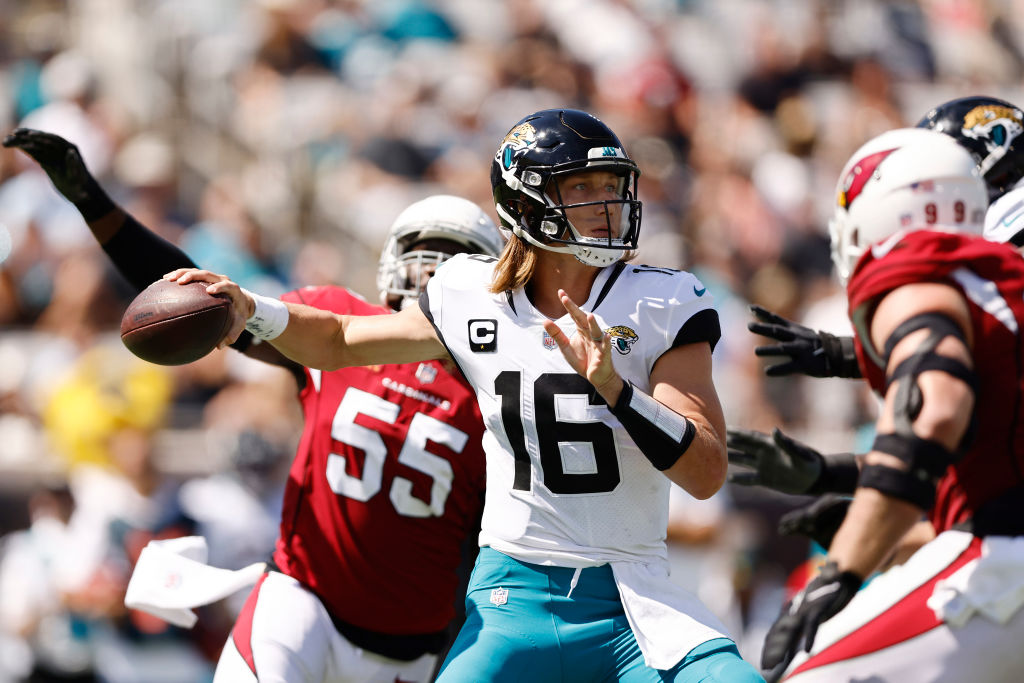 Their highlight of the season has been a 109-yard missed field goal return for a touchdown (TD) in their loss against the Cardinals.
The Bengals have been a different story. Another No.1 pick, Joe Burrow, has looked impressive coming back from injury. His new weapon WR Ja'marr Chase looks equally impressive catching a TD in each of the team's first three games.
Tune in to this game if you like to watch young quarterbacks and are hoping for a good storyline.
---
Cleveland Browns (2-1) @ Minnesota Vikings (1-2):
Kick off time: Sunday 1pm EDT
Cleveland look like contenders so far this season. Their only loss of the season came at the hands of the AFC powerhouse Kansas City Chiefs after a fourth quarter comeback.
Led by their defense, the Browns held the Chicago Bears to only 47 total yards of offense, the ninth fewest of all-time.
According to Next Generation Stats, the Browns pass rush pressured QB Justin Fields 52.5%, the fourth most in a game dating back to last year.
The Vikings don't have the record to show, but lost a close game to undefeated Arizona and beat the Seattle Seahawks by double digits last week.
The Vikings rushing attack was able to dismantle the Seahawks, despite what they did to try and stop it.
Minnesota running back Alexander Mattison rushed for a career high 112 yards and caught six passes for another 59 yards, during the 30-17 win.
Both teams will be looking to leave this game with a decisive win and stay alive in their division race.
---
Arizona Cardinals (3-0) @ Los Angeles Rams (3-0):
Kick off time: Sunday 1:05 pm MST
Two undefeated teams and two MVP candidate quarterbacks face off in an early season matchup for the NFC West title.
Both teams boast high powered offenses and strong defensive lines. The Rams are coming off a dominant win against the reigning Super Bowl champions while the Cardinals remained hot against Jacksonville.
Matthew Stafford and veteran wide receiver Desean Jackson torched the Buccaneers on a 75-yard TD where Jackson had seven yards of separation from his defender, Jackson's most since 2016 and Stafford's sixth vertical route TD pass, the most in the NFL all tracked by Next Gen Stats.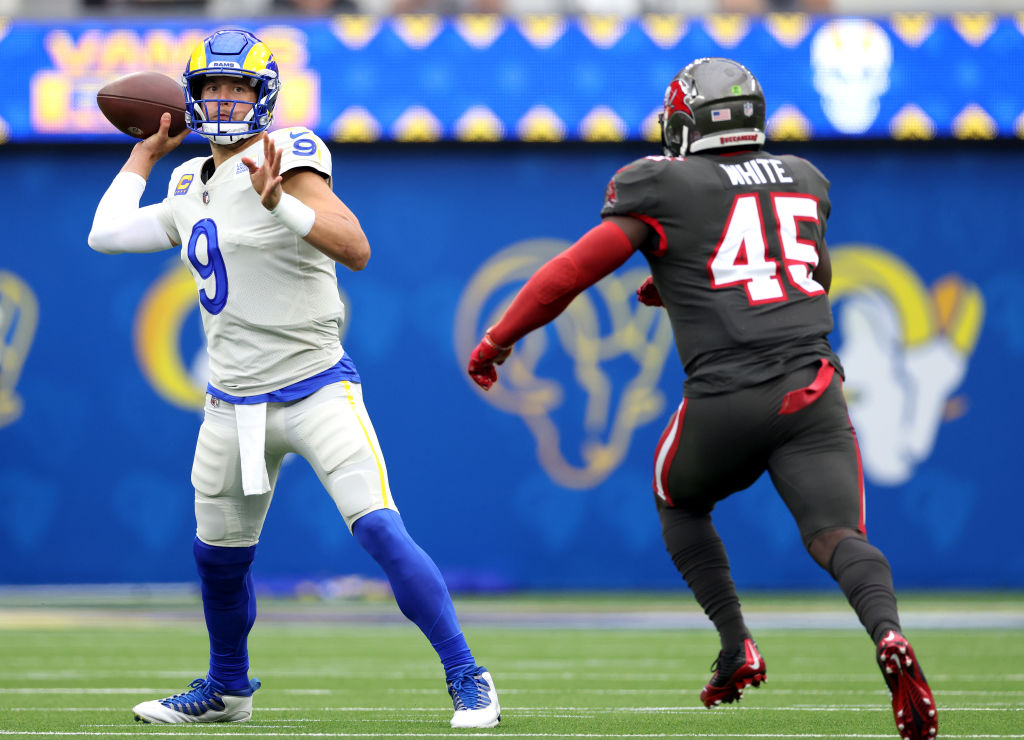 QB Kyler Murray has led the Cardinals powerful offense to an undefeated start. The Cardinals fell behind early last week and were down 19-10 in the third quarter and were given only a 29% chance of winning according to Next Gen Stats.
However, the Cardinals leaned on veteran wide receiver Deandre Hopkins who posted 112 receiving yards on five receptions, his first 100 yard receiving game since 2018.
---
Tampa Bay Buccaneers (2-1) @ New England Patriots (1-2):
Kick off time: Sunday 8:20 pm EDT
This game is not about the records or the on field matchup. This game is the most anticipated game of the season and will be one of the biggest NFL events of the past decade.
Tom Brady makes his return to Bill Belichick and the New England Patriots after ending his 20 year stint with the team after the 2019 season and winning a Super Bowl with Tampa Bay the following season.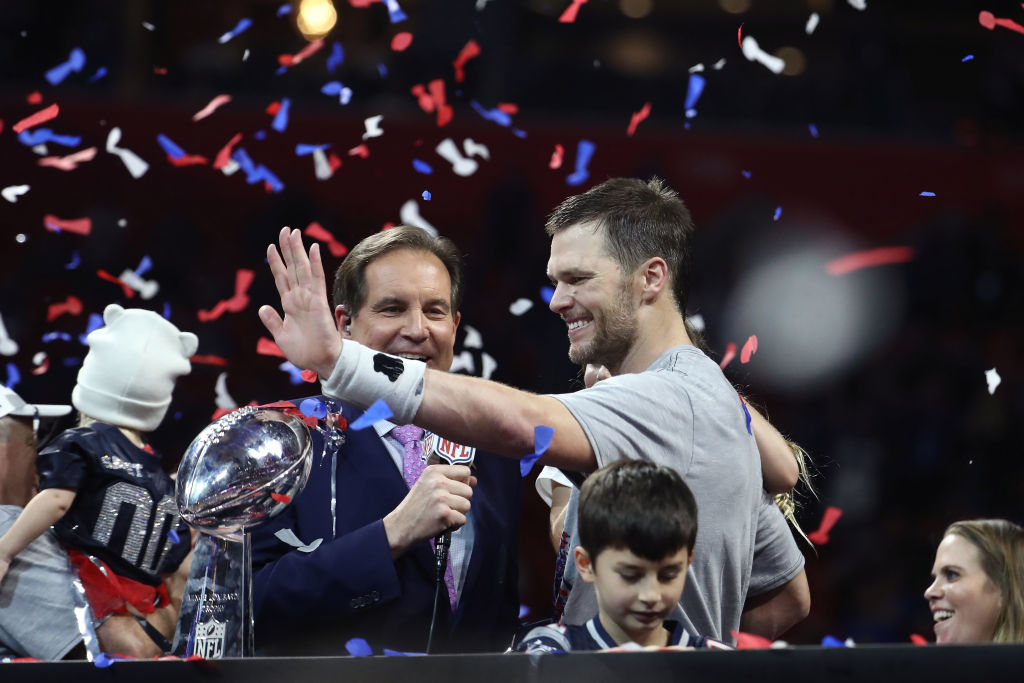 Brady left as a free agent after winning six Super Bowl rings and becoming a Patriots legend.
The New England Patriots will have their hands full against a tough but struggling defense in Tampa Bay.
Rookie quarterback Mac Jones will look to continue to improve in his fourth start with the weight of being Brady's replacement while he watches on from the opposite sideline.
Sometimes the narrative outweighs the statistics. This is that game.