Each year that conference play begins in NCAA basketball, the remnants of the previous season and preseason expectations tend to fade away. National polls and data-backed metrics take care of themselves and, as conference play heats up in January, teams now settle it on the court and jockey for position in March Madness.  
Despite roster turnover and the many factors affecting college basketball today, one thing that has stayed constant from last season is the excellent play of last season's Final Four teams. Reigning champ Baylor is back atop the national rankings and Gonzaga, UCLA and Houston have all answered the bell this season after making it to the final weekend last year. Let's take a look at last year's Final Four teams now, and see what the numbers tell us as to how they've managed to stay on top.  
Records and data accurate as of Jan. 5, 2022.  
Baylor (14-0, 34.6 Net Rating, #1 in KenPom)
Last year's champion lost its three top scorers (including two players to the NBA) and 64% of its scoring and 47% of its rebounding. Yet, the Baylor Bears have reloaded with talent and played their way to the top of the polls and the metrics ratings. 
Much like it did last year during its championship run, Baylor is winning with a punishing defense. The Bears are currently 7th nationally in Defensive Rating, which takes into account points allowed per 100 possessions. Baylor takes the ball away as much as almost anyone, ranking 8th in turnover percentage and 9th in steals percentage. In short, if you're on offense against Baylor, you are more likely to have the ball stolen from you than you are to score points.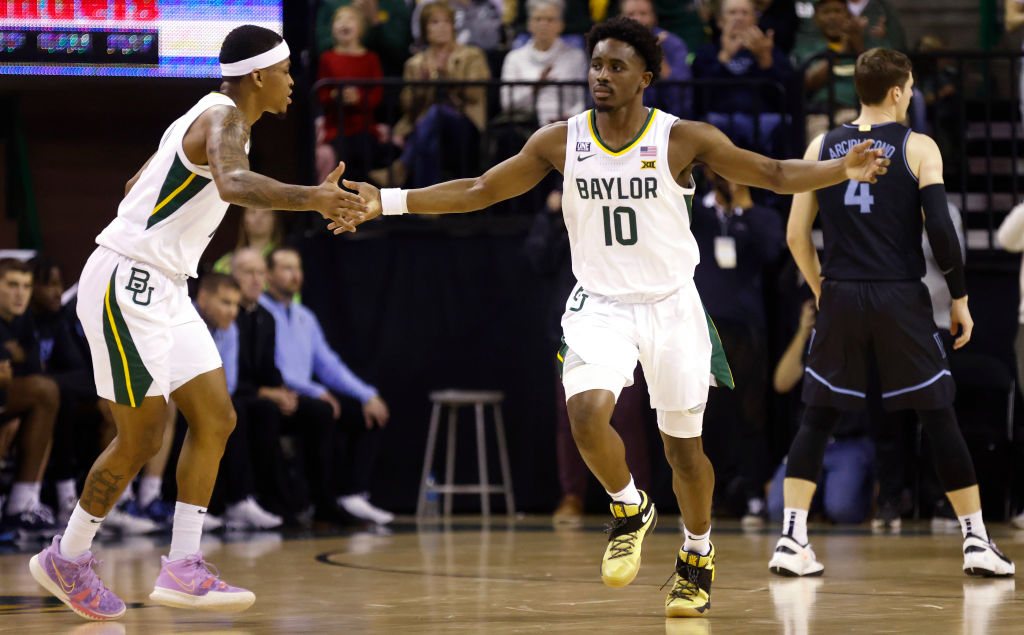 On offense, BU is 13th nationally in Offensive Rating (points per 100 possessions) and is among the nation's best in effective field goal percentage and offensive turnover percentage, meaning the Bears take and make good shots and don't turn the ball over. Baylor is also among the elite in offensive rebounding, ranking 6th in the nation by grabbing 39.8% of its missed shots. Even when they miss, the Bears still find a way to score.  
Gonzaga (11-2, 32.5 Net Rating, #2 in KenPom)
Gonzaga won every game it played last season until falling to Baylor in the championship game. GU had to replace three NBA Draft picks this year and yet still entered this season as the overwhelming number one team. Gonzaga is again explosive offensively, ranking 6th nationally by scoring 85.6 points per game. The Zags are among the nation's best in Offensive Rating (7th nationally) and effective FG percentage (4th). 
Led by All-American Drew Timme and 7-foot freshman phenom Chet Holmgren, Gonzaga is the nation's best offensive team in the paint. Gonzaga leads the nation in both point paints per game (43.7) and FG percentage in the paint (66%). The Zags' offense works inside-out through Timme and as a result they get better shots near the basket than almost any team in the nation.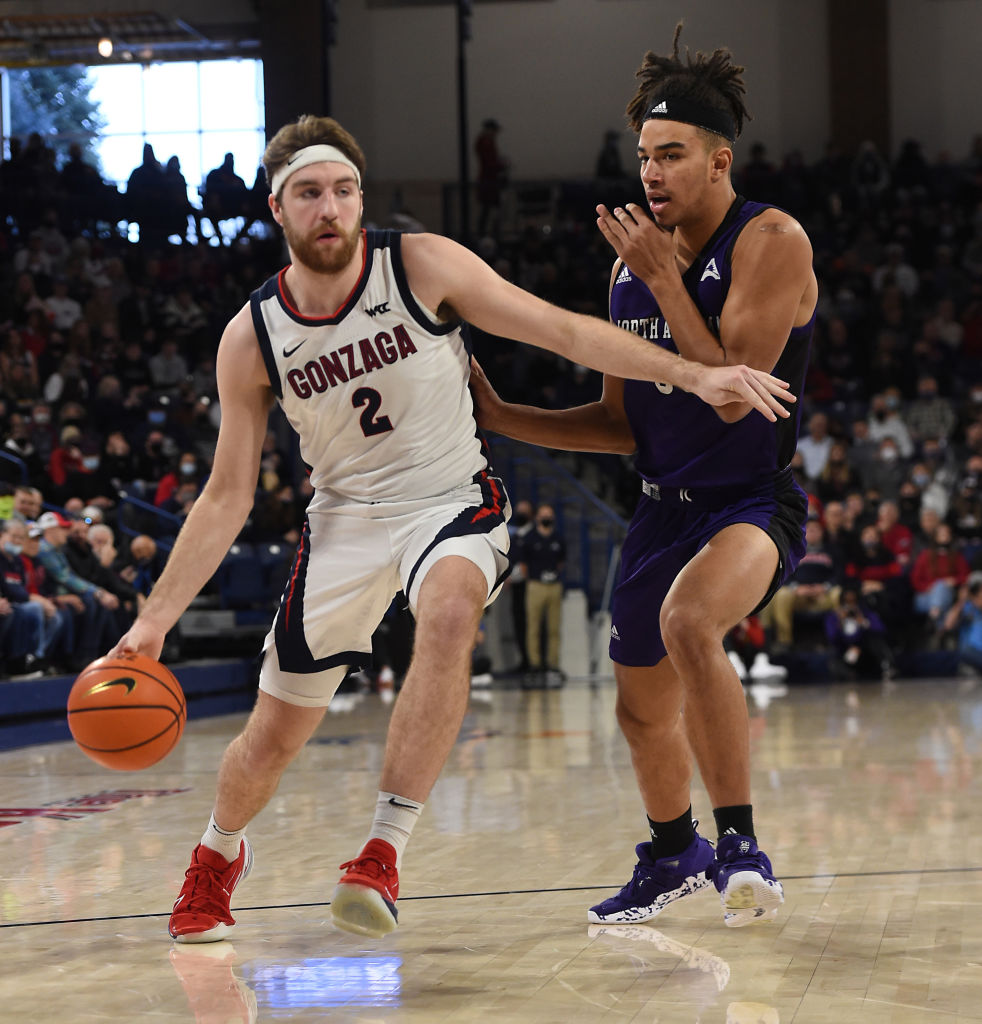 UCLA (8-1, 22.4 Net Rating, #10 in KenPom)
UCLA made a surprise run to the Final Four last season and returned much of its firepower this year, including stars Johnny Juzang and Jaime Jaquez. The postseason success and returning players led the Bruins to be picked second to Gonzaga in the preseason polls and, despite some schedule interruptions, they're still ranked in the top 5 in the human polls.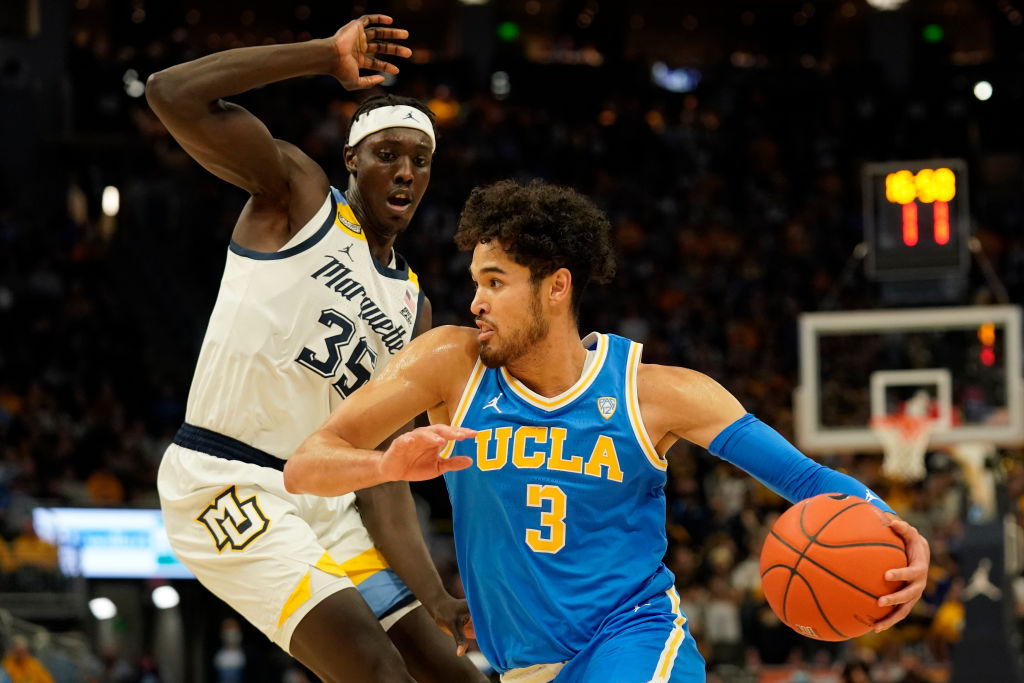 Like Baylor and Gonzaga, UCLA is one of the top offensive teams in the country, ranking 21st in Offensive Rating. What drives UCLA is strong guard play, with veteran players taking care of the ball. UCLA is 8th in the nation in Turnover Percentage because it only gives the ball up 12% of the time. UCLA has committed 10 or fewer turnovers in six of the team's nine games. 
In addition to taking care of the ball, the Bruins are also excellent at grabbing the ball off the backboard. UCLA is ranked 6th in the nation in defensive rebound percentage, pulling in 79% of its opponents' missed shots. On offense, UCLA doesn't give it away and on defense it doesn't allow opponents any second shots. 
Houston (12-2, 33.7 Net Rating, #3 in KenPom)
Houston is 2nd nationally behind only Baylor in Net Rating and has two losses by a combine three points. The Cougars, who own a 96-18 record dating back to 2018, are statistically favored in every game for the rest of the season. 
Like UCLA, UH takes care of the ball at a high level. Houston ranks 28th nationally in turnover percentage. Conversely, Houston uses full-court pressure defense to take the ball away from opponents almost as well as anyone. The Cougars rank 13th nationally by forcing turnovers more than 22 percent of the time. They also do a great job of converting off those turnovers, scoring 23.2 points off turnovers per game, which places them in the top 5 in the country.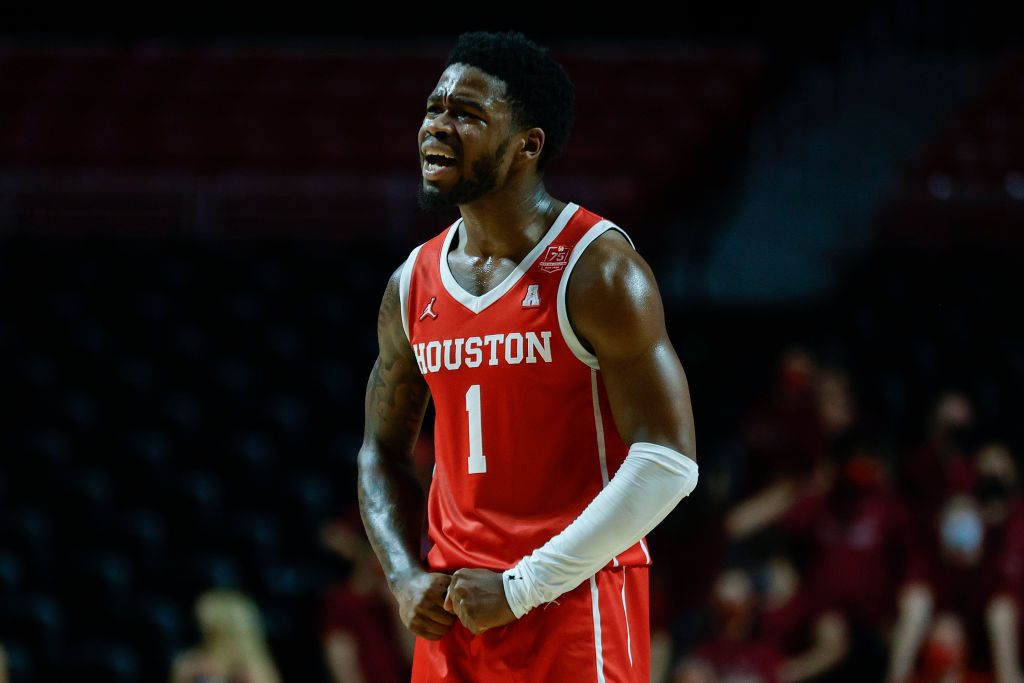 Other teams such as Arizona (34.4 Net Rating), Purdue (31.3), Duke (29.7) and Kansas (26.0) are also highly-ranked and are projected to be highly-seeded during the NCAA Men's Basketball Championship in March. The numbers give us an idea of who we'll see in the bracket in March and why, but the fun part where everyone settles it on the court is now upon us. 
Genius Sports, the official data partner of the NCAA, calculates next-gen statistics for sports all over the globe. NCAA LiveStats, powered by Genius Sports, is the statistical platform for 98% of NCAA Division I schools and for March Madness.