Tuesday, Dec. 28
TicketSmarter Birmingham Bowl
Houston vs. Auburn
Noon EST
Auburn's best game this year came in the Iron Bowl, the annual matchup against Alabama. It took a 97-yard drive and overtime for Alabama to knock off the Tigers. Outside of that game, Auburn has largely underperformed. 4-year starter Bo Nix at quarterback has announced his desire to enter the transfer portal and won't play in this game. Houston was in the American Conference final and lost a tough game to playoff bound Cincinnati.
Auburn will always have a tough defense, and if they play inspired football, will be able to shut down this Houston offense. Houston has had a good year and will want to prove to doubters that they are more than just a conference runner-up and deserve to be in the top-25. Houston's 37.3 points per game ranks 14th in the country and can pose significant challenges to defenses who aren't prepared.
SERVPRO First Responder Bowl
Air Force vs. Louisville
3:15 p.m. EST
Air Force is the second of three Division I Service Academies to make a Bowl Game this year. The Falcons run a style of the triple option offense, just like the other two schools. Louisville had slightly higher hopes entering the year, but won't be too disappointed if able to end the year with a Bowl win.
If you like running the ball, this game should be one to watch. The triple option is sure to produce a lot of run plays and Lousiville quarterback Malik Cunningham is a true dual-threat quarterback. He has thrown for 2,734 yards and rushed for 968 with 37 total touchdowns. If the Falcons defense can contain him, the score may be close enough for the Falcons to win. This may also be a high scoring game with neither defense able to figure the other out.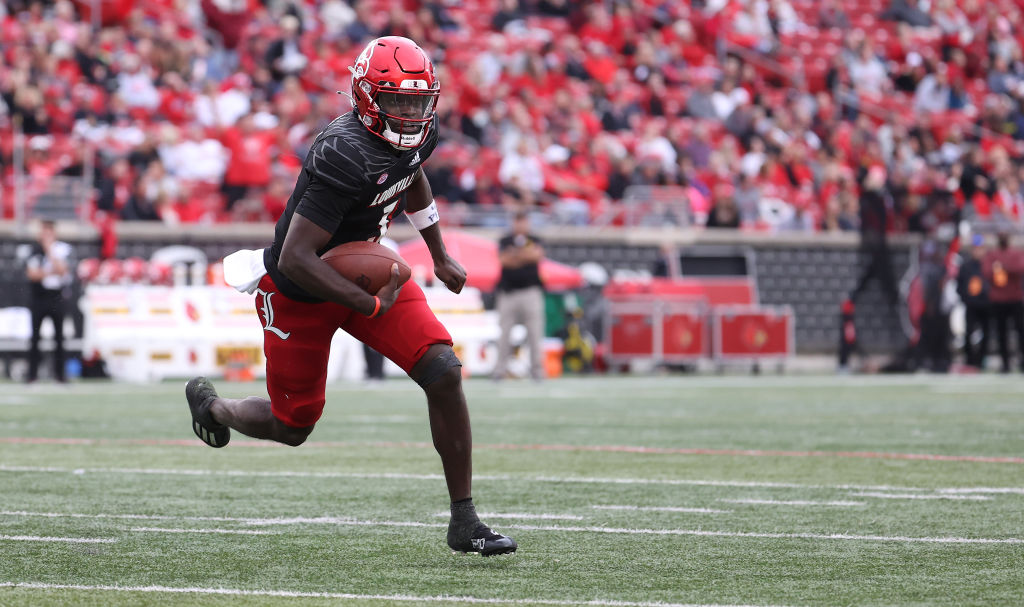 AutoZone Liberty Bowl 
Mississippi State vs. Texas Tech
6:45 p.m. EST
This game is worth the watch for more than just the play on the field. Current Head Coach of the Mississippi Bulldogs Mike Leach is the former coach of Texas Tech and where he made his name known. Mike Leach is one of the smartest offensive minds in the game and developed a potent "Air Raid" offense. Outside of football, Leach is famous for his non-sequiturs and tangents during press conferences (worth the Google).
Leach has no warm feeling towards Texas Tech after they fired him for cause, which he disputes. Texas Tech has moved through several coaches since Leach's departure but continue to run a version of the Air Raid. This game is bound to be a high scoring affair and should lead to some meme-worthy quotes from the Bulldogs coach.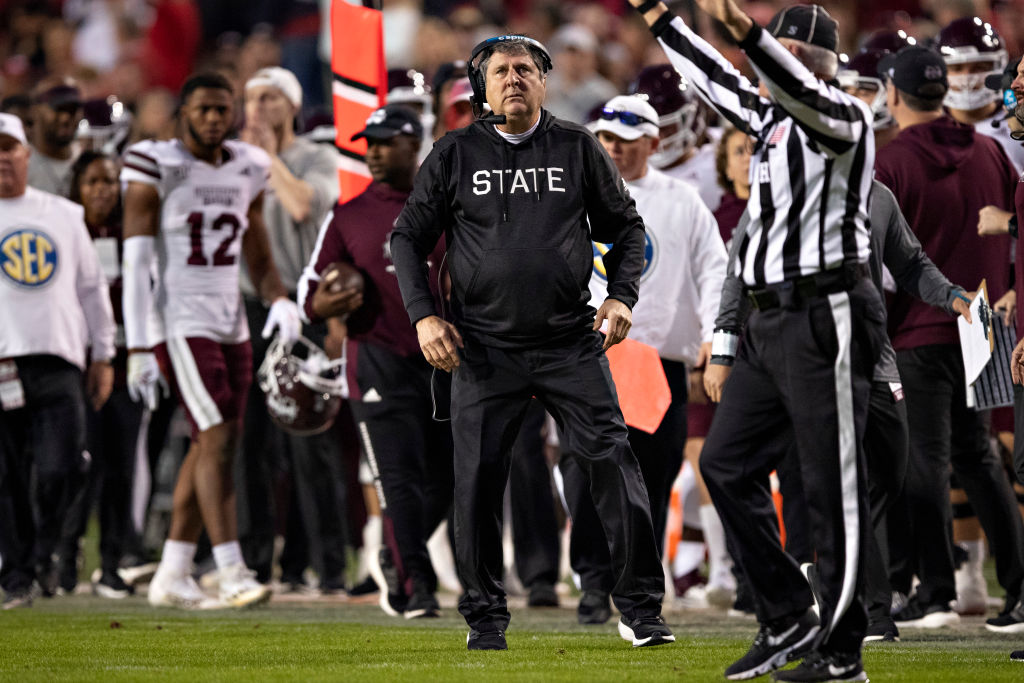 San Diego County Credit Union Holiday Bowl 
UCLA vs. NC State
8 p.m. EST
UCLA head coach Chip Kelly has not performed up to his expectation after leaving the NFL and his success at the University of Oregon. However, he has the Bruins bowl-eligible again and a win here would go a long way for his recruiting possibilities. NC State had a chance to run the table in the ACC and win the title, but slipped up late in the season.
There is talent on both sides of the ball here, but NC State has one of the best offensive lineman in the country. Offensive tackle Ikem Ekwonu is expected by some to be the first offensive lineman selected in next year's NFL draft. The sophomore is 6'4" and 320 pounds that can move with some of the fastest rushers in NCAA. Tune in to watch someone play who you can expect to see next year on Sundays.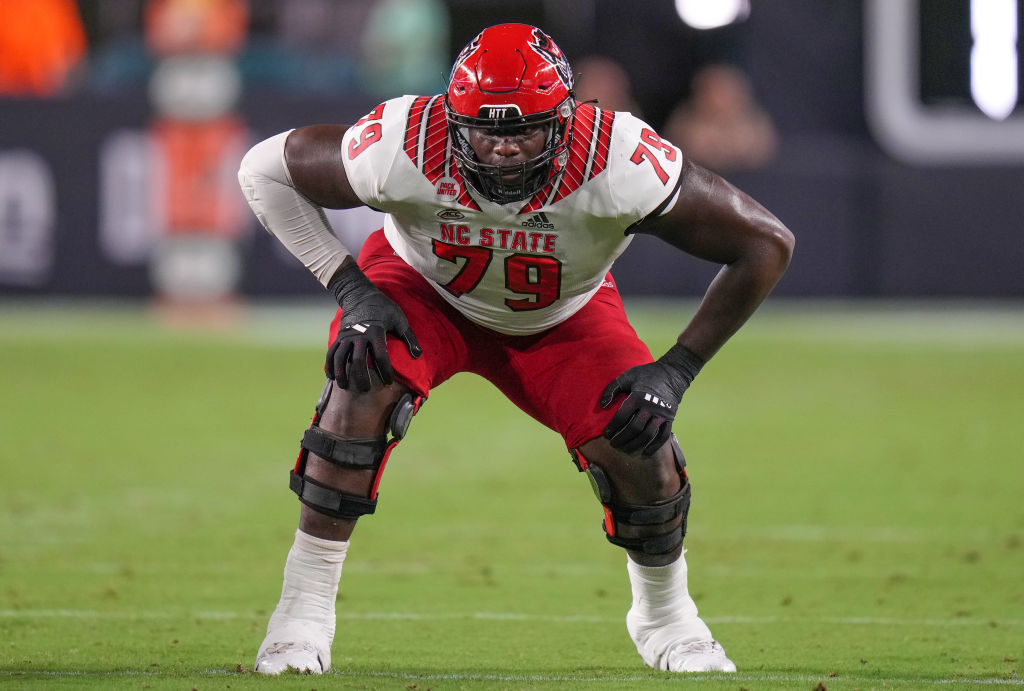 Guaranteed Rate Bowl 
West Virginia vs. Minnesota
10:15 p.m. EST
West Virginia played well at times, but ultimately fell short of expectations in the Big-12 Conference. The University of Minnesota has had impressive runs under head coach P.J. Fleck, but wasn't as competitive as they would have liked this season.
This game will have some players who will hear their name called during the NFL draft next year and will be worth watching. However, it may be easier said than done to watch this game. Noting the date and time of this game, it airs at 10:15 EST on a Tuesday. The beauty of Bowl Season is constant football, but even the most dedicated of fans may have a hard time watching this game so late. If you can manage, I would expect some wild plays and a wild ending in this game… nothing good happens after midnight.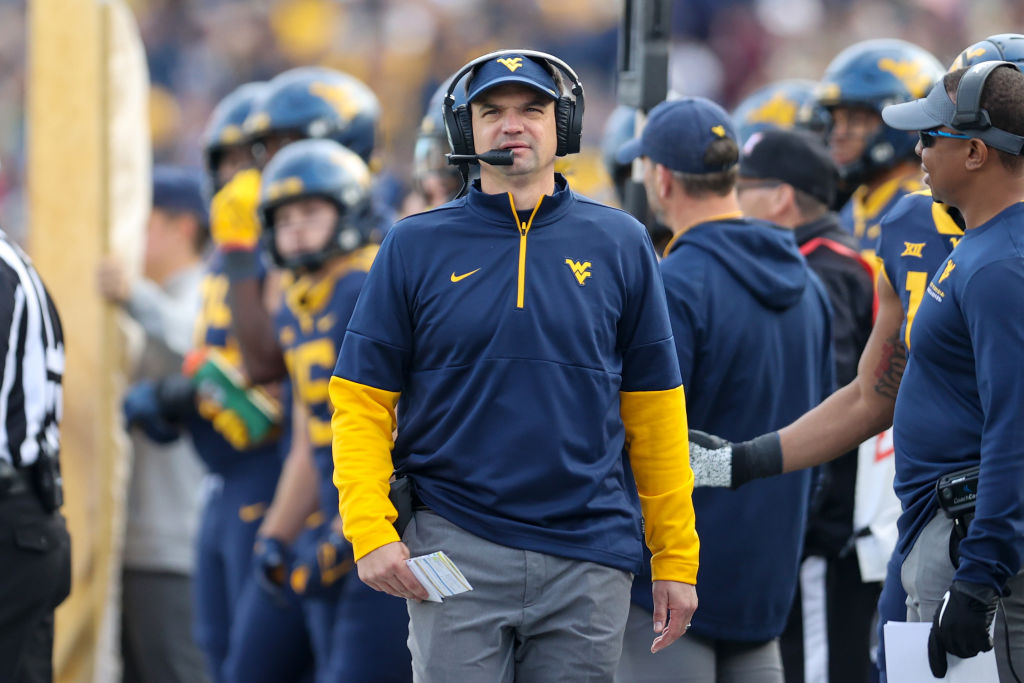 Wednesday, Dec. 29
Wasabi Fenway Bowl 
SMU vs. Virginia
11 a.m. EST
SMU has benefitted from the Transfer Portal more than other teams. Specifically, they have found success in Texas High School quarterbacks leaving the state as top recruits but soon deciding to return closer to home and focus on playing time. That is the case this season with the Mustangs star quarterback Tanner Mordecai. Mordecai transferred from the University of Oklahoma and led the team to eight wins while passing for 3,628 yards and 39 touchdowns.
Virginia has had a tough final stretch of the season and after winning four games in a row, they lost their final four games. Facing an offensive powerhouse in SMU, Virginia may struggle to slow down Mordecai and his passing attack. Virginia ranks 103rd in points allowed and averages 466 yards of total offense against them.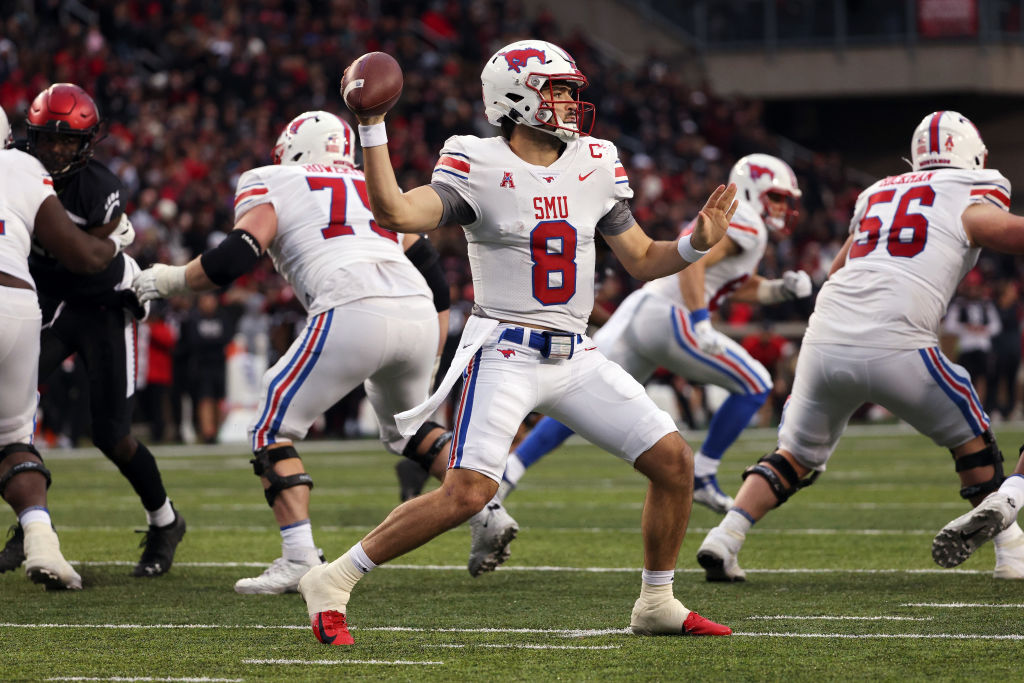 New Era Pinstripe Bowl 
Maryland vs. Virginia Tech
2:15 p.m. EST
Maryland and Virginia Tech are two programs that expect to compete and look to finish the season on a high note. Virginia Tech ended their regular season with a win against in-state rival Virginia in the Commonwealth Game. Maryland started 4-0 before losing to tough Big Ten competition.
For NFL fans, they may recognize the name of Maryland's starting quarterback: Tualia Tagovailoa. That's right, he is the younger brother of Miami Dolphins quarterback and Alabama alum Tua Tagovailoa. The younger brother has shown flashes of brilliance and may develop into a superstar. This bowl game will go a long way towards that development.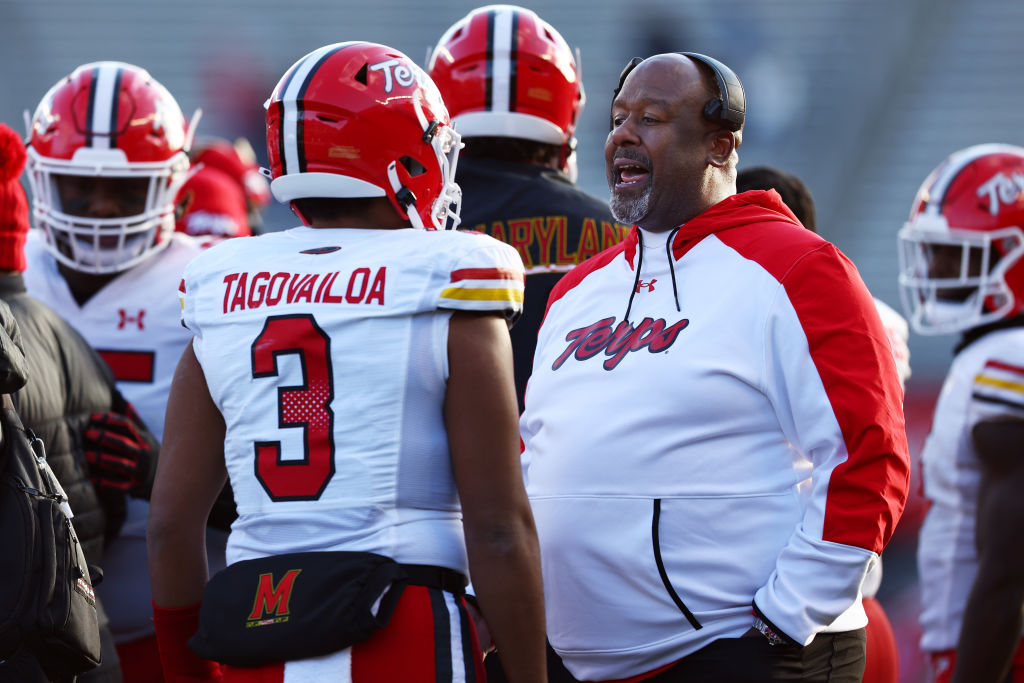 Cheez-It Bowl 
Clemson vs. Iowa State
5:45 p.m. EST
If you told Iowa State they were playing Clemson in a bowl game at the end of the year, they would think they made the playoffs; and certainly had those expectations. Both teams had the coaching and player talent to be at the top of their conference and potentially push for the playoffs. However, injuries and lack of playmakers kept both teams back.
Iowa State had star running back Breece Hall return for his senior year, but most won't expect him to play in the bowl game. He is NFL bound and may decide to rest and prepare for the combine and draft. Clemson lost defensive coordinator Brent Venables to Oklahoma along with Offensive Coordinator Tony Elliott to Virginia. Head Coach Dabo Sweeney is in reload not rebuild mode, so winning this Bowl game and performing well will go a long way in helping him stay competitive in the ACC for years to come.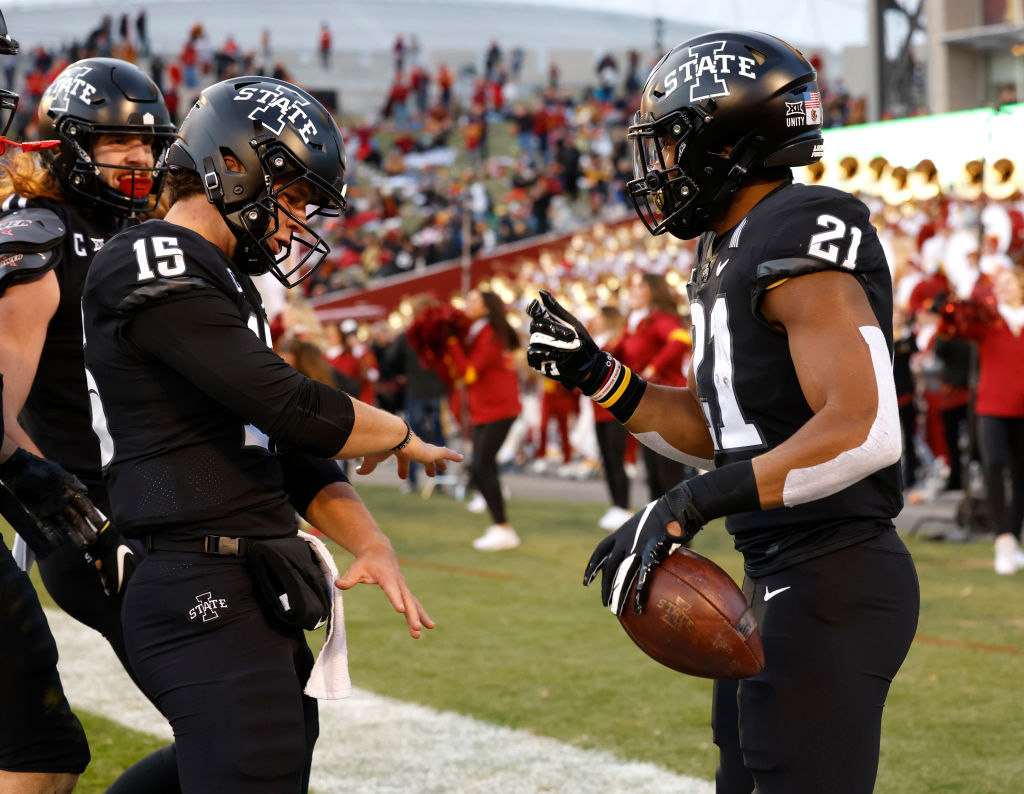 Valero Alamo Bowl 
Oregon vs. Oklahoma
9:15 p.m. EST
While this game is technically called the Valero Alamo Bowl, it should be called the interim Head Coach Bowl. Both Oregon and Oklahoma have replaced their head coaches and will be coached by interim play callers. Oklahoma is bringing back Bob Stoops to lead the Sooners in their bowl game…for old times' sake.
Oregon has their chance for the college football playoffs before getting blown out twice by PAC-12 rival Utah. Oklahoma had similar hopes and had their chance before losing to Oklahoma State and missing out on the Big-12 championship game. The Sooners have found their long-term star quarterback in Caleb Williams. His playmaking ability with his arms and legs will lead to exciting plays and set him up for a Heisman push heading into next year.