easyCredit Basketball Bundesliga leaders Bonn were imperious against Bayreuth as they stretched their unbeaten league run to seven consecutive games.
Home side Bayreuth, their recent four-match unbeaten run having ended in their previous game to Braunschweig, were simply overworked and out-fought by the visitors.
"The team has done a fantastic job over several weeks and overperformed, but at some point it's over and the tanks are just empty," said Bayreuth coach Raoul Korner.
"We've reached the point where players are reaching their limits, both physically and emotionally, and the results at the moment are simply in line with our current performance."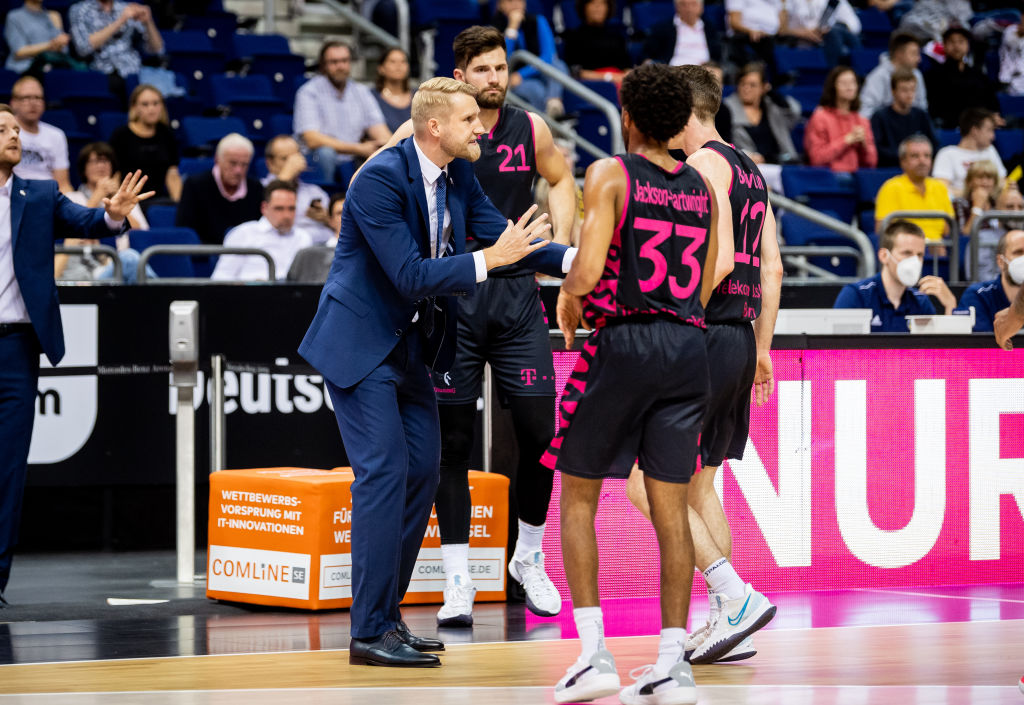 The truth is that the home side were never competitive in the game. Despite the half-time score looking salvageable (40-47), Bayreuth gave away a 10-point deficit after just nine minutes and were playing catch-up ever since. The damage was really done in the third quarter though, as Bonn turned the screw – doubling Bayreuth's tally in the quarter (13-26) and taking a 20-point lead into the final quarter. That deficit actually stretched to 30 points, before Bonn showed some mercy and took their foot off the gas in the final minutes.
The domination was clear to see: Bonn edging Bayreuth on rebounds (27-40), two-point field goals (16-22) and three-point field goals (9-13), and they had four players that posted a score of plus-15 points. 
The two key players were the American pair of Sacar Anim (Bayreuth) and Jeremy Morgan (Bonn). Anim posted a massive score of 27 points and four rebounds in his side's defeat, whilst Morgan racked up 23 points in just 21:49 minutes on the court. The competition between the two players to achieve the top scorer for the season will continue.
Both sides are in action shortly after the brief Christmas break – Bayreuth at home again against Berlin, whilst Bonn face Syntainics MBC on Boxing Day.