As the league calendar draws to a close across South America, we've seen champions new and old crowned in dramatic fashion. Teams have re-written history with never-before-seen triumphs, whilst others have demonstrated their size and strength in impressive performances all season. In Colombia, the Liga BetPlay Dimayor will crown its latest Clausura champion this evening, as Deportivo Cali take on Deportes Tolima at the Estadio Manuel Murillo Toro in Ibagué, Tolima, for the second playoff final leg.
The first leg played out an intriguing 1-1 draw back in Cali, setting up an electric final showdown to decide the champions.
Reigning champions Tolima are vying for their fourth ever Colombian title, having enjoyed success in recent competitions. Deportivo Cali, on the other hand, have not won a title since the 2015 Apertura and are looking to win their coveted 10th championship.
Stage set perfectly after first leg draw in Cali
The Estadio Deportivo Cali played host to the eagerly-anticipated opening game on Sunday night. In front of a packed crowd, the home side dominated the first half – taking 63% of the total possession across the whole game. Just before half-time, they took a deserved lead. A deep cross from the right hand side was dealt with poorly by the usually-resolute Tolima defence, and the resultant goal-mouth scramble was finished off emphatically by Cali's frontman Harold Preciado.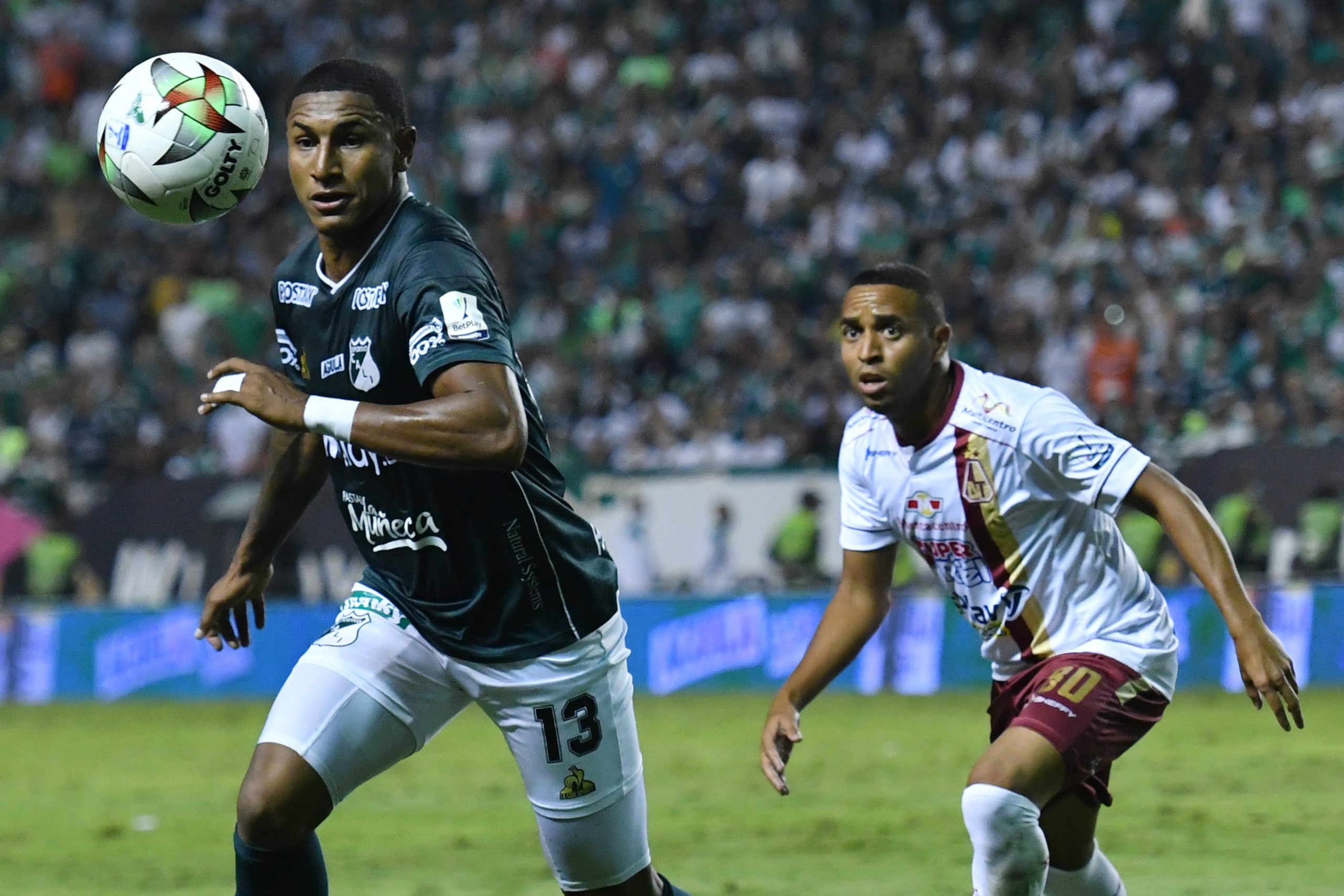 Cali's overall dominance continued into the second half, keep possession well and managing the game. That all changed on the hour mark, as a Tolima levelled the scoring. A whipped in corner was met at the front post by Gustavo Ramirez, who flicked it onwards into the Cali net.
The remaining half-an-hour was more cagey, both side wishing to preserve their position and settling ultimately for a draw. Given the way they played, and their home advantage, Cali would surely have liked to have taken at least a one goal lead to Tolima for the second leg.
𝑴 𝑶 𝑻 𝑰 𝑽 𝑨 𝑪 𝑰 𝑶́ 𝑵.#VamosCali 🇳🇬 pic.twitter.com/khqB37gZvB

— Deportivo Cali (@AsoDeporCali) December 21, 2021
Where the game could be won or lost
Cali and Tolima have been some of the best performers in Colombia this season. Tolima have arguably been the more consistent of the two teams, finishing third in the regular season. Cali, on the other hand, have grown into the season. They only managed a playoff spot thanks to results elsewhere, finishing 7th. Both sides performed strongly in the quadrangular playoff groups though: Tolima went unbeaten in their six games whilst Cali lost just once.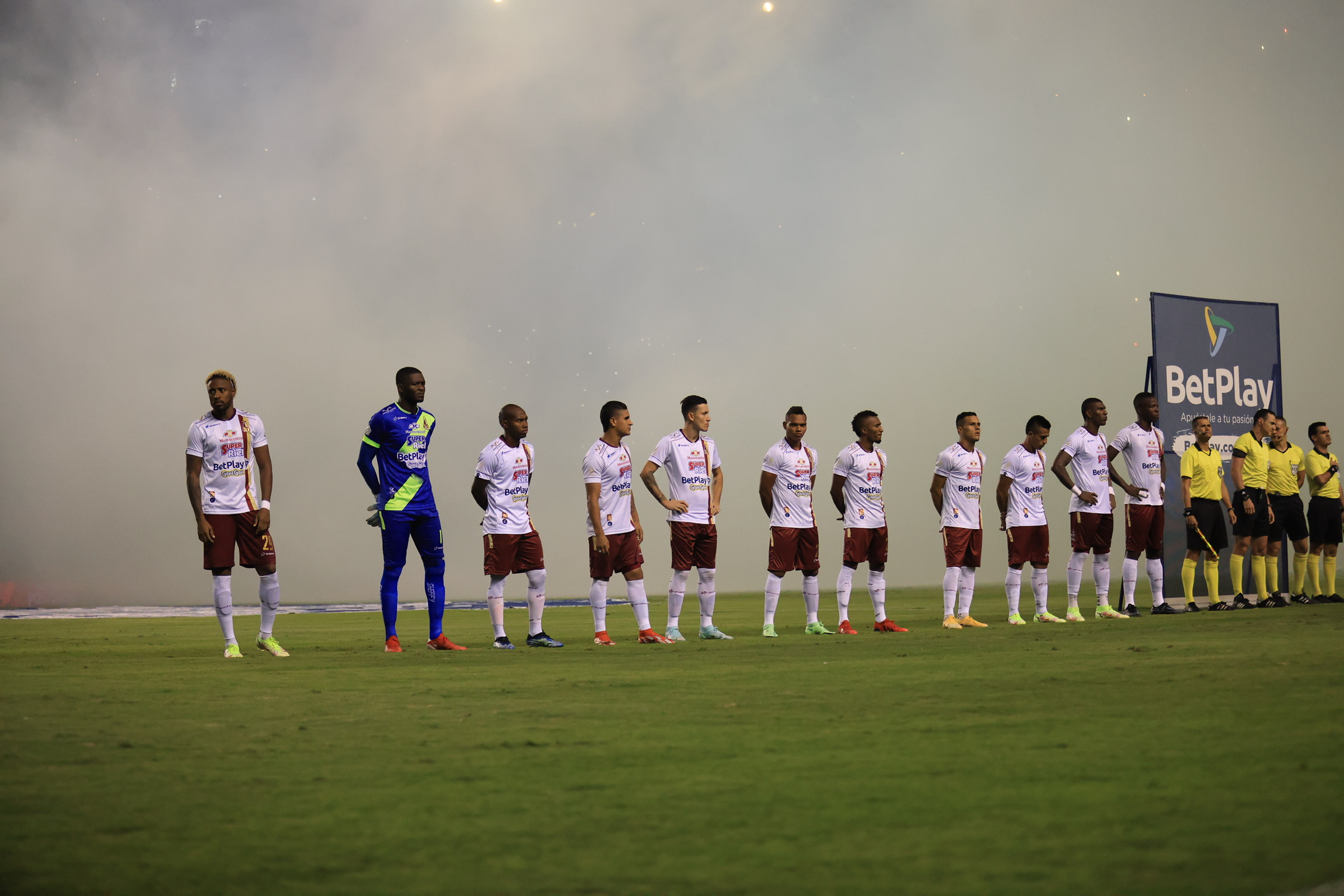 Cali have played relatively free-flowing football this year, ensuring constant movement of the ball and a high frequency of attacks. They have taken 338 shots in their 27 games – with 112 on target – the fourth-highest amount in the league. Their shot conversion rate is 16% – the highest in the league. They've made 9,934 passes across their games, demonstrating their intent to move the ball quickly and play out from the back with purpose.
Tolima have been a little more pragmatic in their approaches to games. Their passes (9,144), shots (297) and shots on target (93) are all inferior to Deportivo Cali. They have typically chosen to attack with a little more care, retaining two pivots in midfield to protect the back four. This is not, however, to say that they are afraid to attack: they have only scored two goals fewer than Cali – 37 to their 39. The key difference, which could be a factor in the final, is their ability to defend. They have kept 11 clean sheets this season – the second highest in the league and a whole five more than Cali. If they can defend as resolutely as they have done this season, Cali will struggle to break them down.
Players to watch: who can make the difference?
Tolima's central midfield pivot Juan Rios will be so important for the home side. He has made 1,065 passes alone this season – one of the highest tallies in the league. If Tolima coach Hernan Torres decides to play it relatively safe, the ability of Juan Rios to connect the defence to the attack will be crucial if they are to make an impact on the game.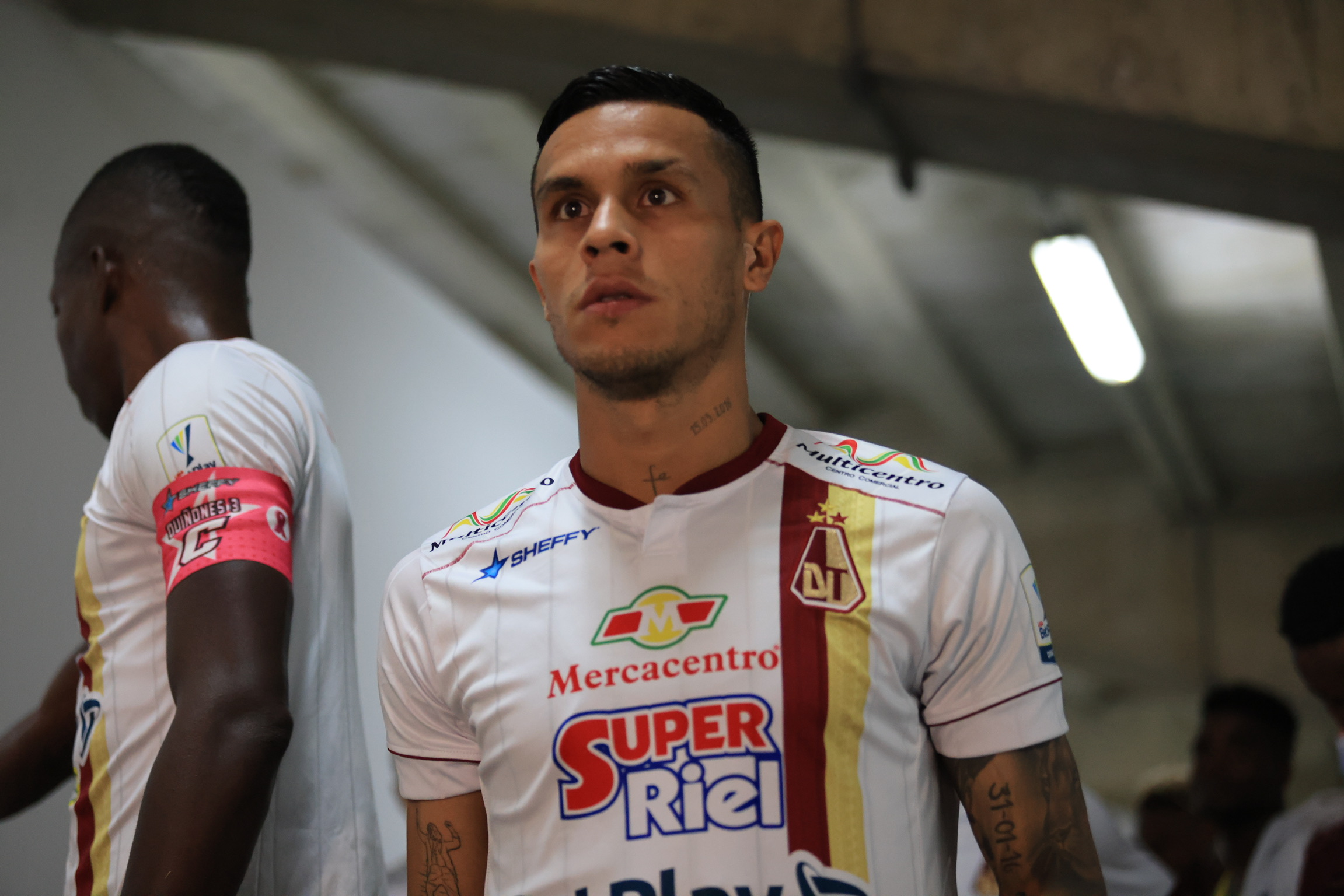 For Cali, look no further than the league's top-scorer this season: Harold Preciado. The big striker, who has previously played in China, has scored 12 goals this season – including five penalties. Six of his goals have come in the playoff phase, meaning he's hitting his form at the right time for Cali. Preciado has also taken 45 shots – the fifth highest in the league this season.
The second leg promises to be a tense affair, with so much riding on it for both teams. With Christmas day just two days later, it could be a memorable one for fans of either Tolima or Cali.