Shakeup At The Top Of NCAA College Basketball
Chaos was the constant this past week in college basketball, as upset losses at the top of the rankings have scrambled what everyone thought as true just days ago. Last week's top-ranked team lost twice; a previously-underachieving team had a historically-successful week; and the preseason number one looks the part once again. In all, 12 ranked teams lost over a three-day span with eight of those considered to be upsets. Let's dig into the numbers and try to make sense out of the chaos
Headline Losses
Previously top-ranked and undefeated Baylor lost twice last week, first in a tight battle against ranked Texas Tech then in a tough hangover game to Oklahoma State. Baylor losing twice at home was certainly surprising, but some of its metrics suggested losses were imminent. In the two games before the loss to Texas Tech, Baylor was turning the ball over 23% of the time. That number is usually closer to 10% when Baylor is really clicking. Against Texas Tech, the Bears had a turnover rate of 18%.  
Fought to the finish.#SicEm | #CultureofJOY🏀 pic.twitter.com/aW9wOLng2z

— Baylor Men's Basketball (@BaylorMBB) January 16, 2022
Days later in the loss to Oklahoma State, Baylor posted a season-worst 37.9 eFG%. They recovered well against a West Virginia team known for a stingy defense, in a 77-68 win last night. 
LSU started the season 12-0 and since the turn of the year have picked up wins over ranked teams Kentucky and Tennessee. But the Tigers fell victim at home to Arkansas during a wild Saturday afternoon stretch that saw nine ranked teams take a loss. Arkansas forced LSU into its second-worst offensive showing of the season as measured by eFG% and points per possession. Like Baylor, LSU goes on the road this week against tough opponents in Tennessee and Alabama.  
Texas Tech's win at Baylor last Tuesday ranks among the best wins of the entire season, and in a week that crammed three games into five days, it's fair to reason that the Red Raiders ran out of gas by the weekend. Tech crushed Oklahoma State two days after beating Baylor but then laid an egg at Kansas State in a 62-51 loss on Saturday. Texas Tech had subpar marks across all offensive categories and turned the ball over in a season-high 25% of its possessions. Texas Tech bounced back with a win last night against top-15 Iowa State – a victory they can add to when they welcome West Virginia later this week. 
Back on track! pic.twitter.com/ArcVc66ssr

— Texas Tech Basketball (@TexasTechMBB) January 19, 2022
Michigan State climbed into the top 10 and had a nine-game win streak before stubbing its toe Saturday in a 64-62 home loss to Northwestern. The Spartans also needed a buzzer beater to beat Minnesota last Wednesday. A staple of Michigan State's multi-decade success has been its punishing offensive rebounding (MSU ranked in the top third of the country in offensive rebound percentage in 11 of the last 12 years) but in both games last week, both Minnesota and Northwestern kept MSU off the glass. MSU, which grabs 33% of its missed shots on the year, only reached 24% last week. Without its usual infusion of second-chance points, Michigan State struggled to put away inferior opponents at home. The Spartans have road games against ranked opponents Wisconsin and Illinois this week. For success, they'll need to get back on the offensive glass. 
Final from the Breslin Center. pic.twitter.com/3NezHEnNE7

— Michigan State Men's Basketball (@MSU_Basketball) January 15, 2022
Who Gained the Most?
With all of these top-ranked teams suffering losses, which teams came out of the darkness ahead of the game? Here are a few teams that enter this week trending the right way with each teams' ranking as of January 17th listed.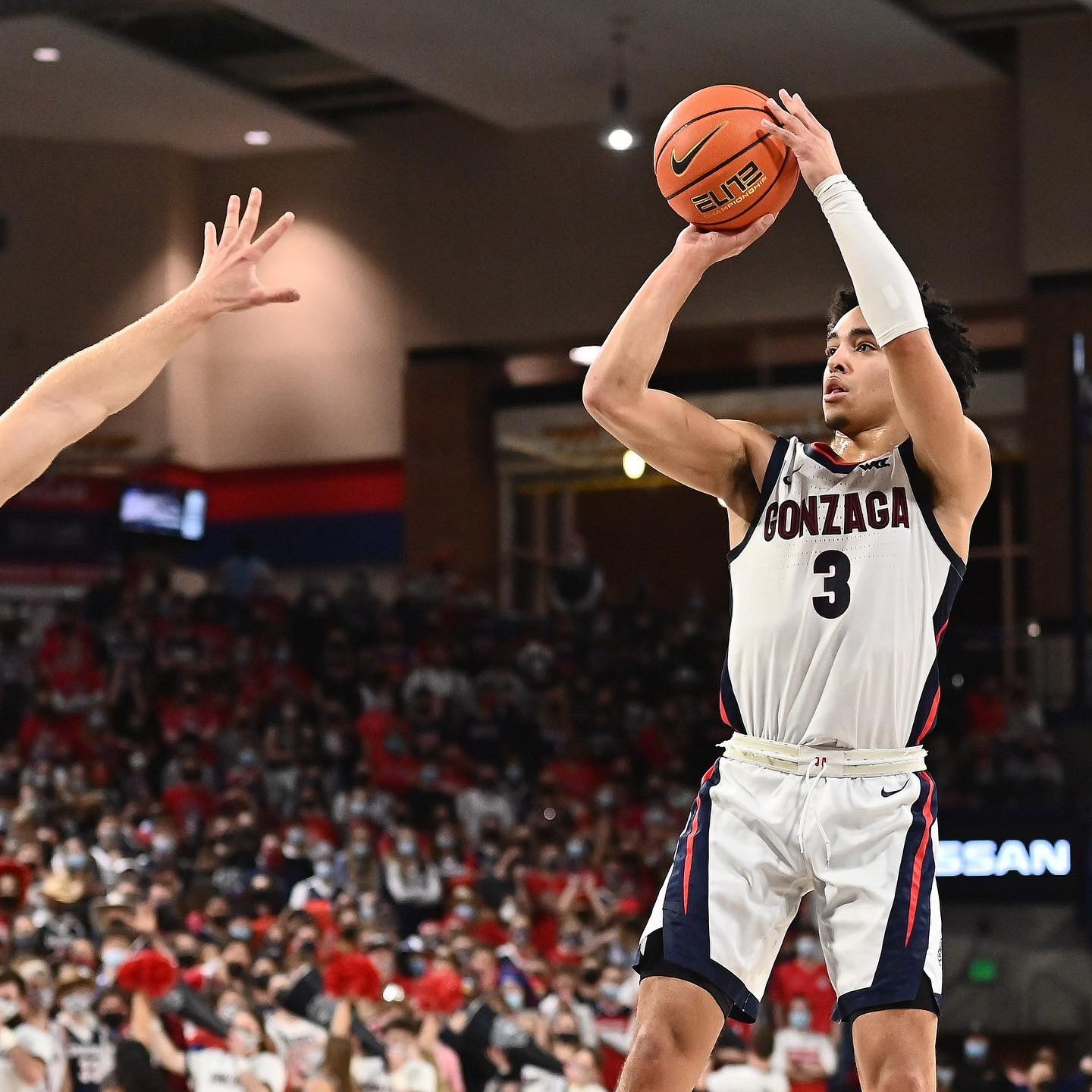 #1 Gonzaga
The preseason #1 pick, Gonzaga has put up eye-popping offensive numbers over the last five games. Gonzaga averaged 106 points per game over the last two weeks and exploded for 110 points or more over the last three games. After Baylor's two losses, Gonzaga's strong case to rise to the top of the rankings was vindicated, as they take number 1. 
#3 Villanova
Villanova, national champion in 2016 and 2018, has resumed its overall excellent play during its current six-game win streak. Nova is ranked fourth in the nation in both free throw percentage and steal percentage, displaying that it's elite at both shooting and defense. Last week, Villanova beat a ranked Xavier team on the road and then delivered a 40-point win over Butler. They rise three places to 11th this week. 
#9 Auburn
Auburn has won 13 games in a row and will be ranked at or near the top of the human polls this week. Auburn, whose only loss came in double overtime back on November 24, is an elite defensive team. AU leads the nation with a block percentage of 22.8% and is near the top in steals metrics. After a pair of road wins last week, Auburn can extend its win streak with home games this week against Georgia and Kentucky. They rank second only to Gonzaga this week. 
#51 Oregon
The biggest surprise of this past week happened in Los Angeles, as Oregon picked up a pair of road wins against teams ranked in the top five of the polls. After a slow start, OU has found its stride with wins over UCLA and USC to highlight its five-game win streak. Oregon's strength is punishing teams inside. The Ducks average 35.9 points per game in the paint, one of the highest totals in the country. 
 
As conference play heats up and the games become more and more important, chaotic weeks like last week could become commonplace. March Madness projections will remain volatile as teams battle for position in the bracket. Data provided by NCAA LiveStats, the official data collection platform of the NCAA – powered by Genius Sports, helps fans navigate the wild weeks with insights and analysis across college basketball all the way until the nets are cut down in April.