Leeds United are a club with a rich history and iconic moments intertwined. Throughout the 20th Century, 1st Division titles, domestic cups, and memorable runs in European competitions engrained Leeds United into English football's hall of fame and gave fans all the glory in the world. The 21st Century, however, was not so kind to Leeds. The club found themselves in turmoil, fighting for survival in the Championship and League One with financial difficulties leading to a long absence from the top flight. Thanks to a crazy Argentinian, Leeds United are back where they belong; but is he in it for the long run?
Marcelo Bielsa is a quiet man, with a seemingly simple life, who has embedded himself into footballing folklore. He arrived in Yorkshire in 2018 with one goal in mind: gain promotion to the Premier League. The Leeds United boss has his very own style, and his own presence on the sidelines.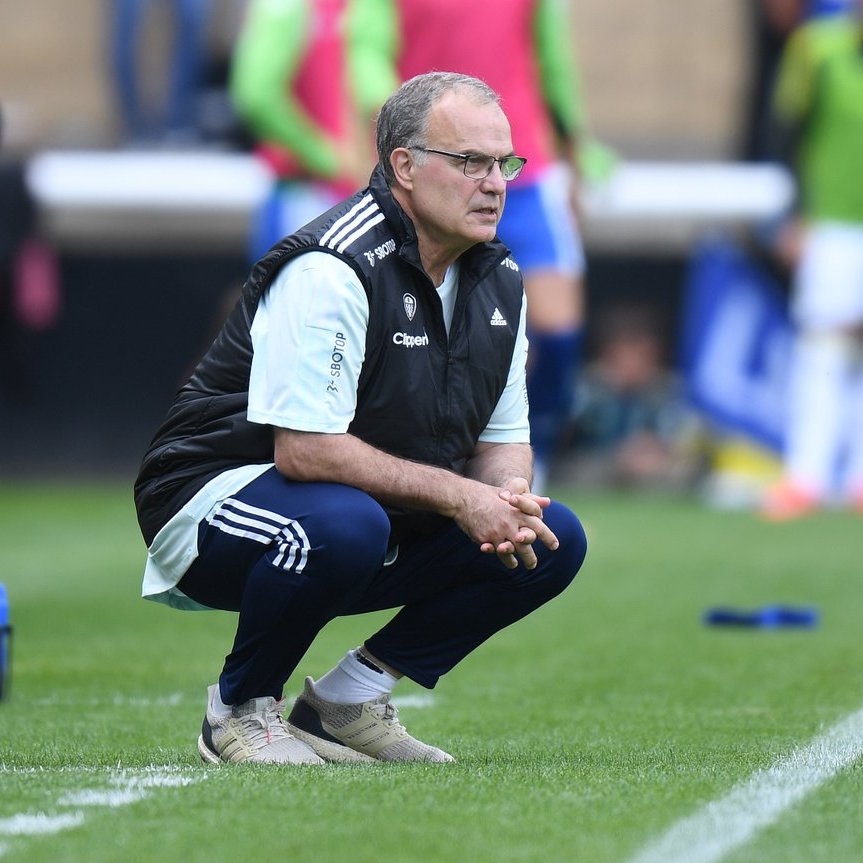 Whether crouched or sat on his stool sipping a hot beverage, you can see the cogs turning in his head as his football brain goes into overdrive. His extravagant ideas have worked wonders for Leeds United. The man from Rosario had something of a blank canvass when he arrived, and was given complete artistic freedom. He implemented a fast and furious style, unshackling the attack with high intensity – a style that had not been seen before in English football. Most importantly, it brought Leeds United back into the Premier League.
As we sail past the halfway mark of the 2021/22 season, it is clear to see that Leeds have not hit the same heights as last year. Despite an emphatic win away at West Ham last weekend, they sit 15th in the table. It seems right to ask: Has Bielsa's relentless football hit a wall? We analyse Leeds' season so far, asking whether the dreaded 'second-season-syndrome' has set in.
The problem in attack
Bielsa's style revolves around attack. Players are granted complete freedom of movement and creativity: outscoring the opponent being the most viable method of winning. In the 2020/21 season, Leeds had no difficulty in finding the back of the net. They scored 59 goals – 45 of which came from open play – resulting in an average of 1.6 goals per game. When compared to this season, Leeds' attacking threat has declined in productivity. The average goals per game ratio is down to 1.2, having scored 24 goals after 20 games played. But it's not just goals that should be worrying Bielsa. There is a sheer lack of chances being created in the Leeds attack. They've averaged just 1.1 big chances per game, against 1.6 big chances per game last season. Shots on target per game have also decreased on average, down to 4.4 from 5.2 last season.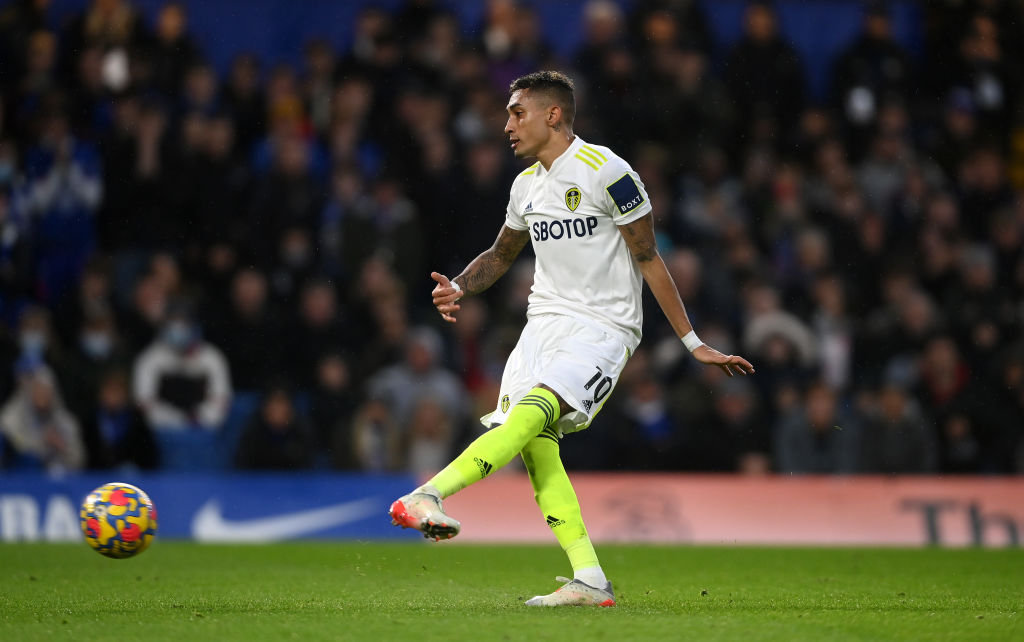 These stats point to the pertinent absence of one man: Patrick Bamford.
Leeds United's talisman has found himself side-lined for the majority of the season through multiple injuries and has been the missing piece in Bielsa's football puzzle. After a stellar campaign in the 20/21 season, Bamford finished with 17 goals and eight assists after playing a vital part in all 38 league games of the season. Without Bamford's presence and goal scoring ability up top, Leeds have struggled to covert major opportunities and have heavily relied on Raphinha's individual brilliance from out wide to provide the goods. A fully fit Patrick Bamford could have created a completely different narrative, but it is clear to see that without their number 9, Leeds do not pose the same threat up top.
Defensively, it's the same story
Leeds have struggled defensively, and the numbers are there to back it up. Despite Bielsa's philosophy being heavily focused on attack, Leeds provided an impressive defensive season in the 20/21 campaign. 12 clean sheets throughout the season had Illan Meslier joint-fifth in the race for the golden glove. Meslier and company were limiting the opposition to an average of 1.4 goals per game last season, an impressive stat compared to their average of 2 goals per game throughout this year's campaign. Meslier has only been able to hold on for a clean sheet three times this season, with two of those three coming against sides placed in the bottom four. In similar vein to their attacking issues, a missing figure may well explain some of the defensive issues.
Kalvin Phillips played a vital role at the heart of the Leeds midfield last season before his world class performances at Euro 2020. He is the player who maintains stability and breaks up opposition attacks in midfield, supporting a transition to a 3-3-1-3 in attack.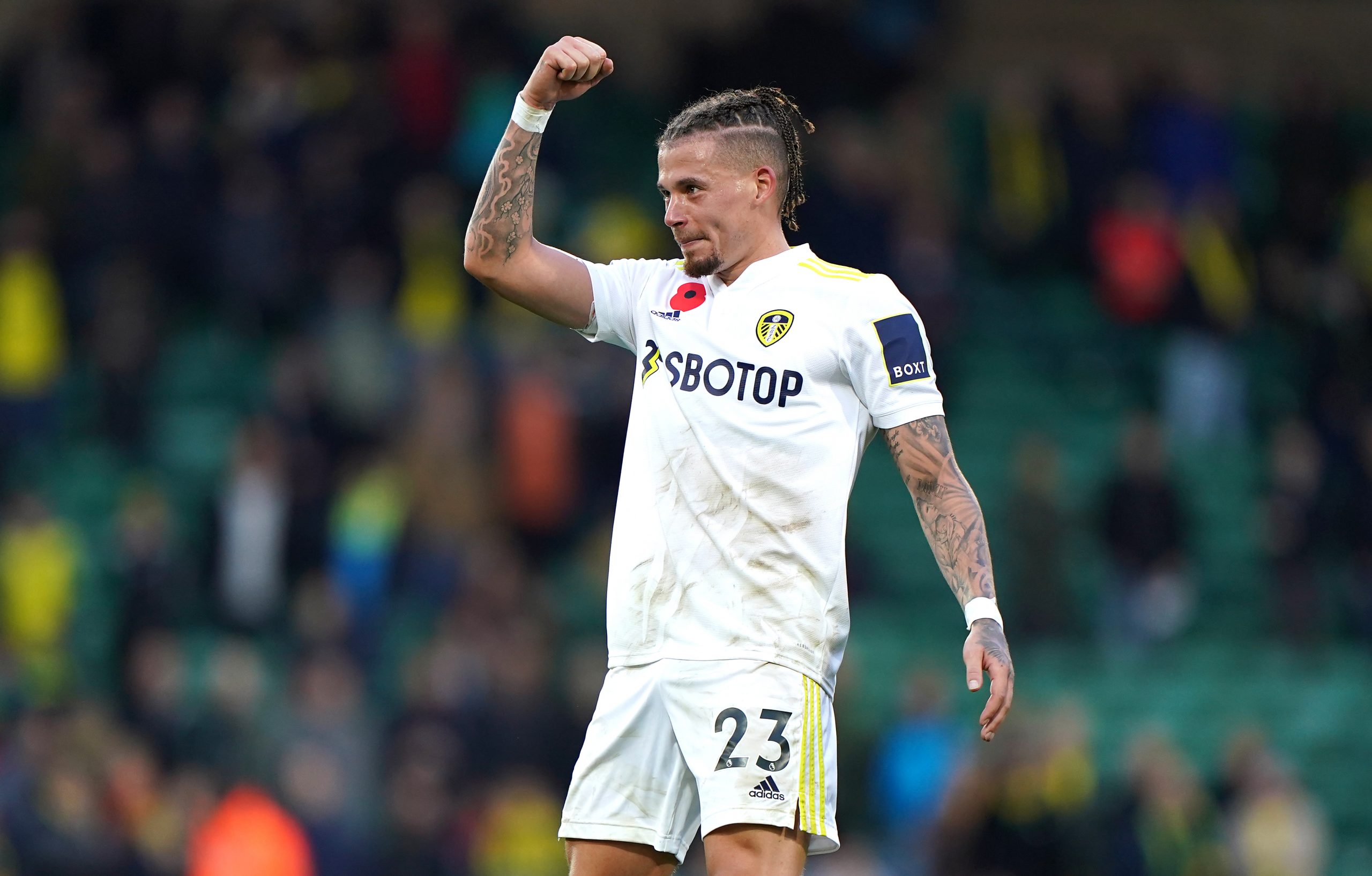 Without Phillips' commanding in the centre of the pitch, Leeds have looked frail. In the middle of December, with Phillips on the sidelines with injury, Leeds conceded 14 goals in just three games – including a 7-0 embarrassment to Manchester City.
So, do these numbers portray a regressive season for Leeds, or has the lack of squad depth and bad luck been at fault for Leeds's problems?
Regression, bad luck, or both?
If the spine of their first team was available, we could well be discussing a side pushing for European places. With those absences, Leeds look drained – struggling to keep up the incredibly high standards they set for themselves last year. High intensity training, with a high intensity game plan, over a season with multiple games being played each week may have caused a number of players to reach their limits, physically and mentally. This has likely led to an increase in muscular injuries to key players and the explaining factor in the sides major drop in statistical data. Bielsa isn't a manager to stick around – his current three-season stint with Leeds is the longest in his club career.
🙌 𝗠𝗔𝗦𝗦𝗜𝗩𝗘! pic.twitter.com/y6uzzKHLnL

— Leeds United (@LUFC) January 16, 2022
But the weekend win against West Ham demonstrated that Bielsa has instilled a spirited nature to this Leeds side – one that is able to dig in against adversity. They have fared incredibly well in the face of postponements, an ailing squad depth, a relentless style, increased games and a hectic schedule. In response, Bielsa has trusted in his youth: handing debuts to eight different teenagers – a Premier League record for a single season. They have, in Raphinha, arguably the best player outside the 'top six', and more than enough quality to finish the season strongly. If they are able to avoid a relegation dog-fight, Leeds fans should be optimistic about a long-term project taking place under the stewardship of one of the best managers in the game.