The Green Bay Packers have been the model of success for as long as they have been in the NFL. Dating back to 1992, the Packers have only had two full-time starters at quarterback: Brett Favre and Aaron Rodgers. Both quarterbacks have won a Super Bowl and multiple Most Valuable Player awards. In comparison, their NFC North rivals the Lions, Bears and Vikings each had 10, 15, and 16 starting quarterbacks during that time span, respectively. Green Bay teams have always been built around their star quarterback and since the start of the Aaron Rodgers era in 2008, they have hung their hat on having a top offense. Boasting an 8-3 record and #2 seed in the NFC, the success of the Packers has shifted this year to stem from a fierce defense. Maybe, just maybe, it is a defense that is good enough to take them to the Super Bowl, in what might be Aaron Rodgers' last year in Green Bay.
The 2008 NFL season was Aaron Rodgers' first season as the full-time starter in Green Bay. From 2008 to 2020, the Green Bay Packers offense averaged 8th in the league in total points and 11th in total yards. On three occasions, the offense came first in total points and six times in the top five. Rodgers and company led an offense that carried the team to seven division wins, 10 playoff appearances and one Super Bowl win. His performances have awarded him the MVP trophy three times in his career: 2011, 2014 and 2020. Despite the success within the division, and ten total playoff appearances, the Packers and Rodgers have only won one Super Bowl. In 2010, when the Packers beat the Pittsburgh Steelers, Rodgers led the 10th-ranked scoring offense and ninth-ranked offense in total yards. However, it was their defense ranked second in points allowed and fifth in total yards allowed that propelled them to a Lombardi Trophy.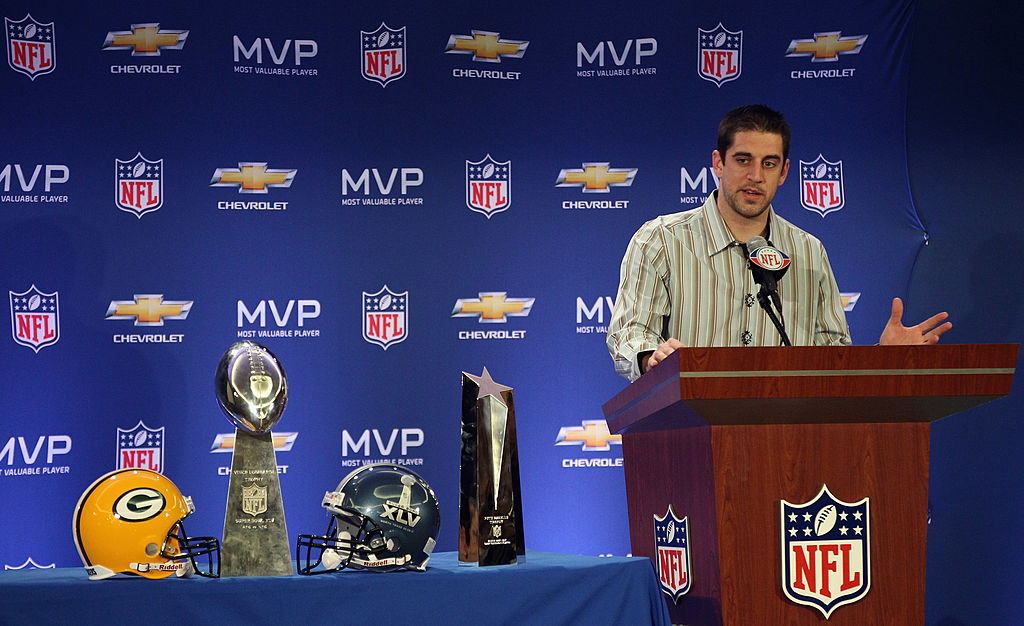 The Green Bay Packers have yet to have that level of consistent success on defense since 2010. Until this year. More than halfway through the NFL season, the Green Bay Packers boast the third-ranked defense in both points and yards allowed. What is leading to their success on defense and will this be enough to get Rodgers a second Lombardi Trophy to sit with his MVPs?
Firstly, let's understand the basics. The Green Bay Packers' defensive coordinator from 2018-2020 was Mike Pettine who led the defense to an average rank of 15th in both yards and points allowed. This extremely average defense still allowed the team to reach 13-3 records in 2019 and 2020, but an eventual loss in the NFC conference game. 2021 saw a change in defensive coordinator in Joe Barry. Through 11 games, Barry heads a defense ranked fifth in points allowed and seventh in total yards allowed. More importantly, this is the first time since 2010 that the defense is higher ranked than the offense. Joe Barry is in his third stint as a defensive coordinator, working previously with the Detroit Lions and Washington Football Team. Most recently, Barry was a senior defensive assistant with the Los Angeles Rams that finished first in total points and total yards in 2020. Barry's philosophy has been to simplify the defensive approach and focus on two outcomes: sacks and turnovers.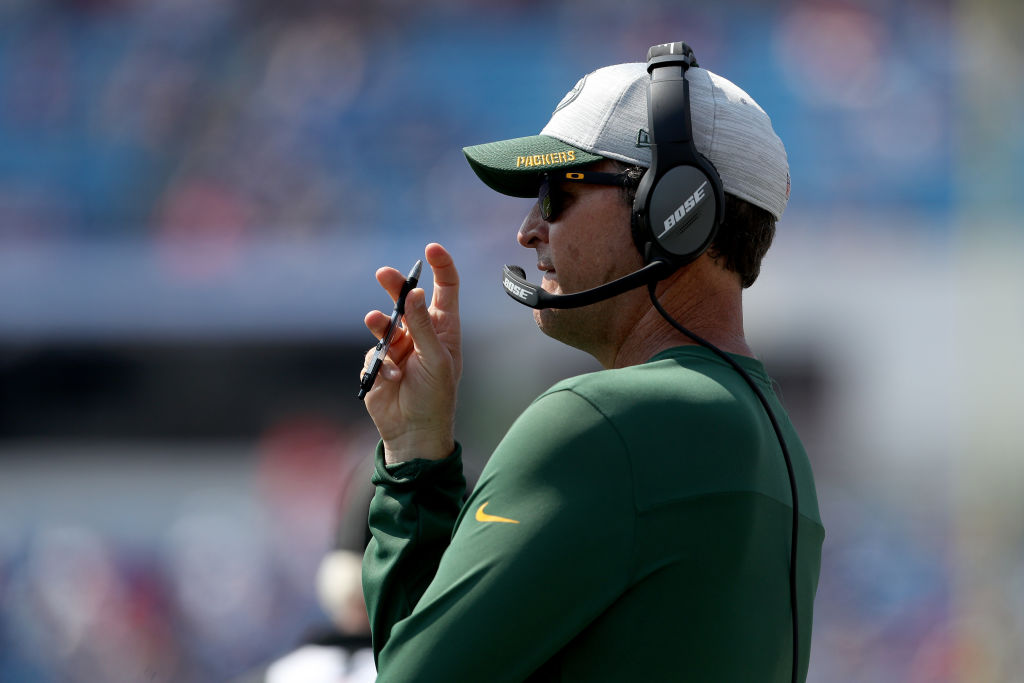 Sacks
Getting after the quarterback is key to disrupting an offense and establishing an identity on defense. The Green Bay Packers under Joe Barry have relied on a more traditional approach on defense, to great effect. Through eleven games, the Packers rank 10th in sacks while ranking 27th in blitz percentage. This means that their front four are getting to the quarterback without the need for extra defenders. The Packers are seeing renewed production from two star defensive ends: third year pro Rashan Gary and Pro-Bowler Preston Smith. Gary has 5.5 sacks through 11 games – more than he had all last year – while Smith has 5.0 sacks.
In Green Bay's win over the San Francisco 49ers in week three, the Packers recorded 4 sacks for 26 yards against one of the league's best offensive lines. Six Green Bay players recorded at least a half a sack and three of their top four defensive lineman were all below league average in separation from the quarterback, according to Next Gen Stats.
Their success in getting pressure on the quarterback has been consistent throughout the season. After eleven games, the Packers' top four defenders in each game finished with separation below league average 26 out of 43 times – about 60%. With continued production from their front four, the Packers defense is able to help their secondary and will be a force in deep into the playoffs.
Turnovers
Not all pressure on the quarterback turns into sack. Consistent pressure will disrupt timing and will often lead to mistakes by the QB. In their 8 wins, opposing quarterbacks are averaging a passer rating of 74.4; the NFL average for quarterbacks is 92.2. In the Packers' three losses the opposing quarterback rating has been 110.2. When the Packers are unable to effect the quarterback, they have not been successful. This provides extra emphasis on their ability to turn the ball over.
The Packers have lost three games through eleven weeks and in those three losses, the team hasn't caused a single turnover. In their eight wins, they have forced 16 turnovers—2 per game on average. Part of that change comes back to Barry playing a more traditional approach on defense and keeping two safeties in deep positions, to impact the passing game. Along with that shift in philosophy, key players on defense have stepped up. Eight defensive backs have recorded a sack so far this season and the team has 11 interceptions. All of 2020 only saw six Packers players record interceptions for a total of just 11 through all 16 games.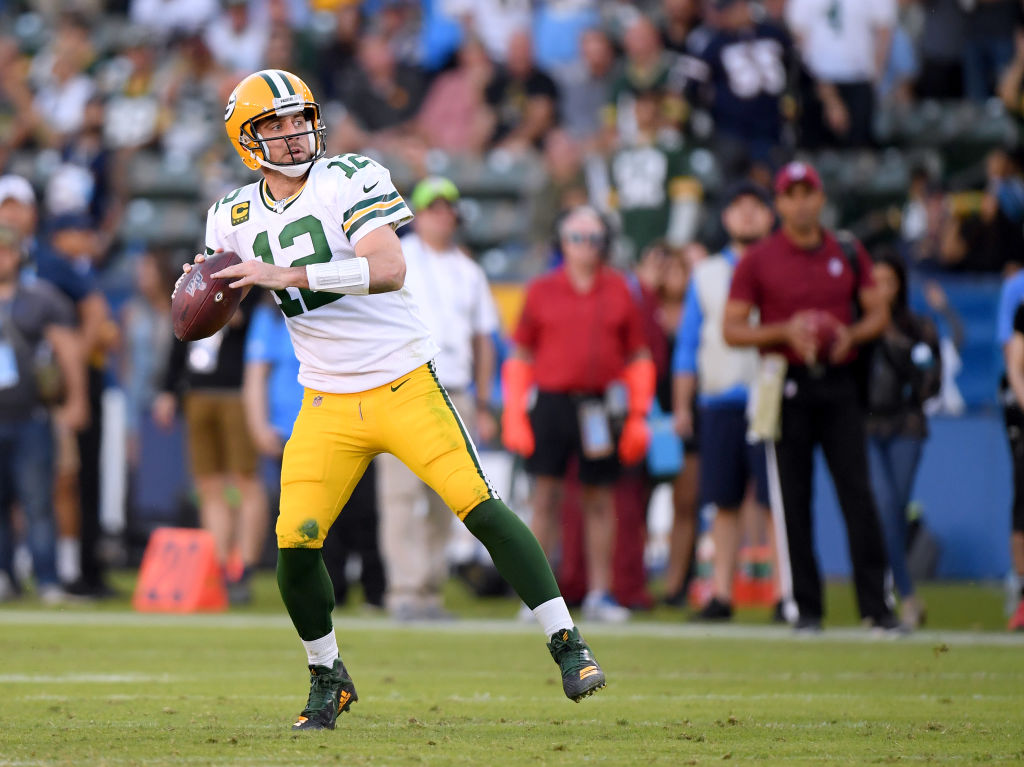 What does this mean Green Bay?
It is tough to say definitively what this all means, but it bodes well for the Packers. The team will continue to be led by Aaron Rodgers and will depend on his ability to make plays and score on offense to go far in the playoffs. However, he has not been able to carry the team to the Super Bowl by himself. In order for the Packers to return to the Super Bowl, they will need a stout defense to grind through the playoffs. More importantly, the Green Bay defense needs to continue to get production from their front four defenders to free up their linebackers and defensive backs, causing game-changing turnovers.