Following their win over Platense, Marcelo Gallardo and River Plate are on the cusp of winning their first Liga Argentina championship since 2014. River need just one point from their next four games to clinch the title – the only trophy that has evaded Gallardo since the ex-River legend joined the club as manager. Los Millonarios face Racing de Avellaneda on Thursday, in what could be their title-winning match.
Talleres crack under the pressure 
Even with a nine point advantage over second-placed Talleres de Córdoba, their 5-2 away defeat at the hands of Gimnasia on Tuesday meant that nothing short of a miracle would allow River to be caught. They remain in second on 40 points, just two clear of Velez in third.
Defensively, Talleres had been relatively solid. Before Tuesday, they had only conceded 20 goals in 21 games – a rate of 0.95 goals per game. Despite having 69% of the possession and having 9 more corners than their opponents, Talleres lost the game and with it any hope of winning the title.
#GimnasiaTalleres | Final del partido

🔚 @Gimnasiaoficial 5️⃣ – #Talleres 2⃣

🔵⚪ #VamosTalleres pic.twitter.com/SEQD4zA9PQ

— CATalleresdecba (@CATalleresdecba) November 23, 2021
River Plate focused as Álvarez delivers again
River's position was consolidated following their 1-0 victory away to Platense. Once again, Julian Álvarez was the decisive man for River, stealing the ball in midfield and finishing calmly after a neat Enzo Fernández assist in the 10th minute.
With 49 points from 21 games, River have been in the driving seat for a long time. They've recorded 15 wins, four draws and just two defeats this season.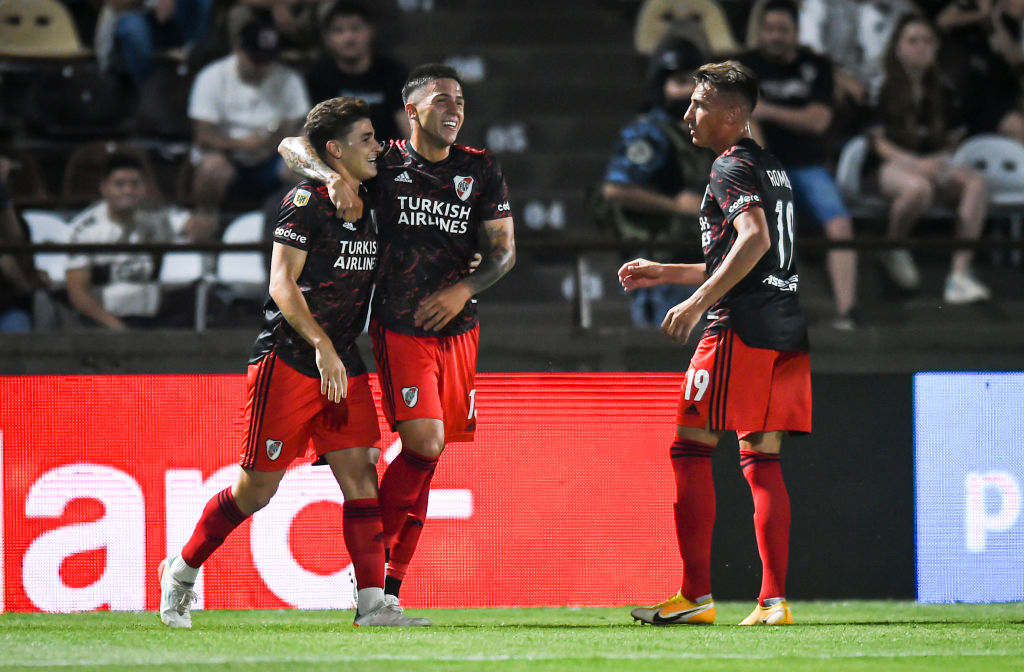 Marcelo Gallardo, the record man
Since the arrival of Marcelo Gallardo in June 2014, River Plate have been consistently the best team in South America. He has guided them to three Copa Libertadores finals; winning two (2015, 2018) and losing one (2019). Under Gallardo, River have won a Copa Sudamericana, two Argentina Supercopa's and three Argentina Cups. Remarkably, the league title remains the only trophy for River to have not won during his tenure.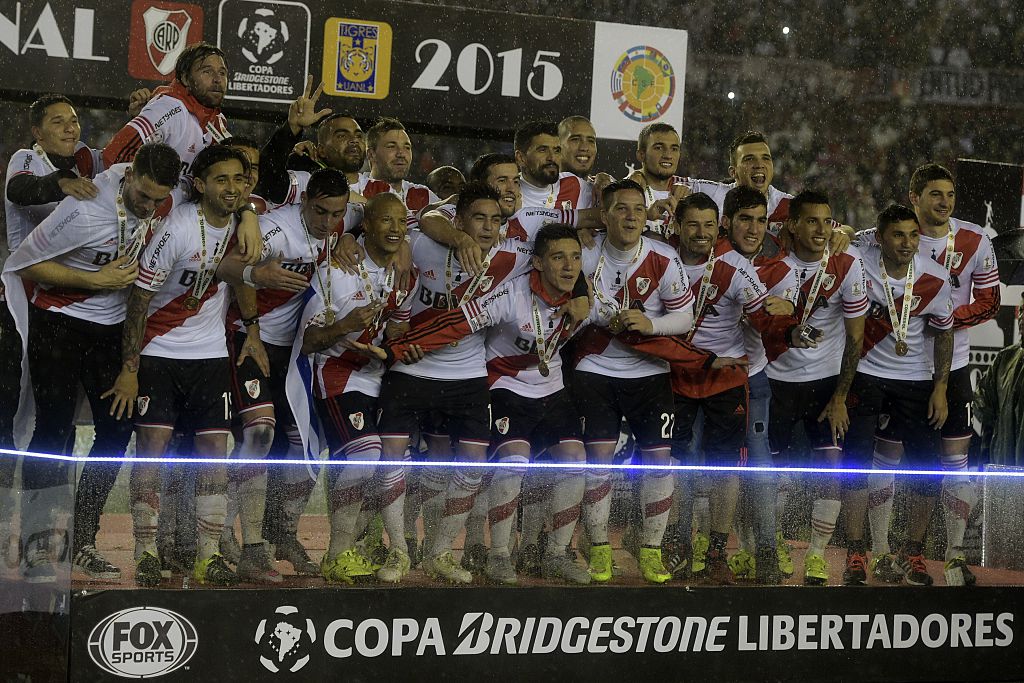 He's overseen 198 wins from is 368 matches in charge, racking up a goal tally of 646 – an average of 1.75 goals per game. From a possible 1101 league points, Gallardo's River have accumulated 693. His average points per game as River boss is 1.87. 
He has had to rebuild his River Plate side on a number of occasions and has done so with consistent success and commitment to an attacking style of football, which has been particularly effective this season. River have scored 44 in the league this season, conceded just 13 and they are unbeaten in their last 16 league games.
It is anticipated that Gallardo will leave River at the end of this season, with a number of European clubs reportedly keen to attract the Argentinian.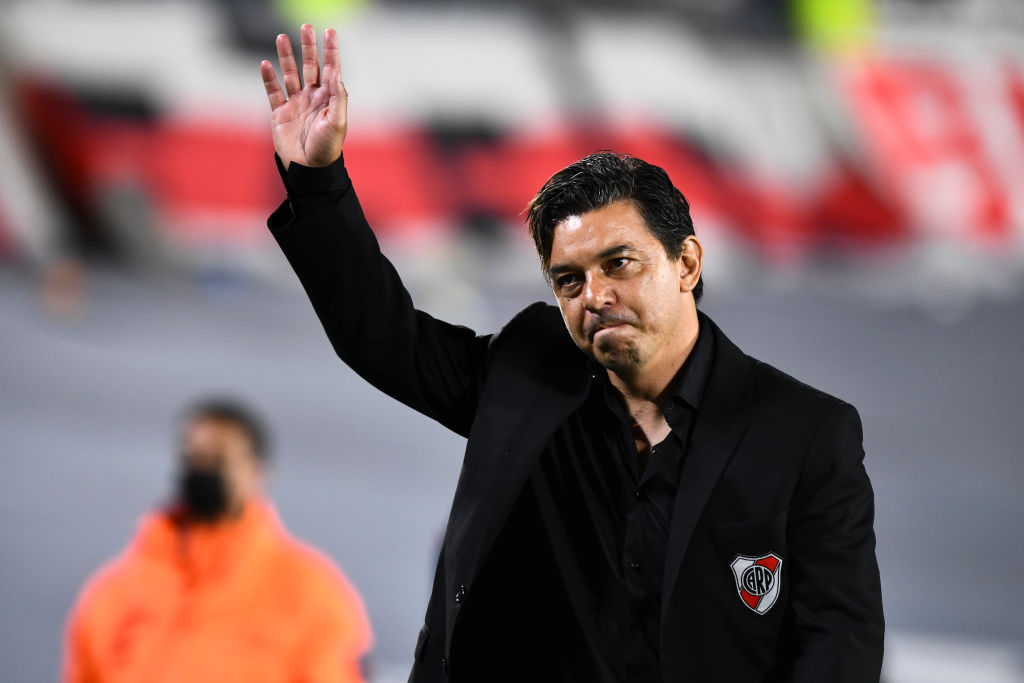 Julian Álvarez: the golden boy
The 21-year-old Argentinian sensation is the man of the moment. In the Gallardo era, Álvarez has scored 32 goals in 91 matches and is the sixth highest scorer, just behind Rodrigo Mora (34), Pity Martínez (35), Scocco (38) Rafael Borré (55), Lucas Alario (41). He also has 22 assists, just behind Pity Martínez, Nacho Fernández, Matías Suárez y Nicolás De la Cruz.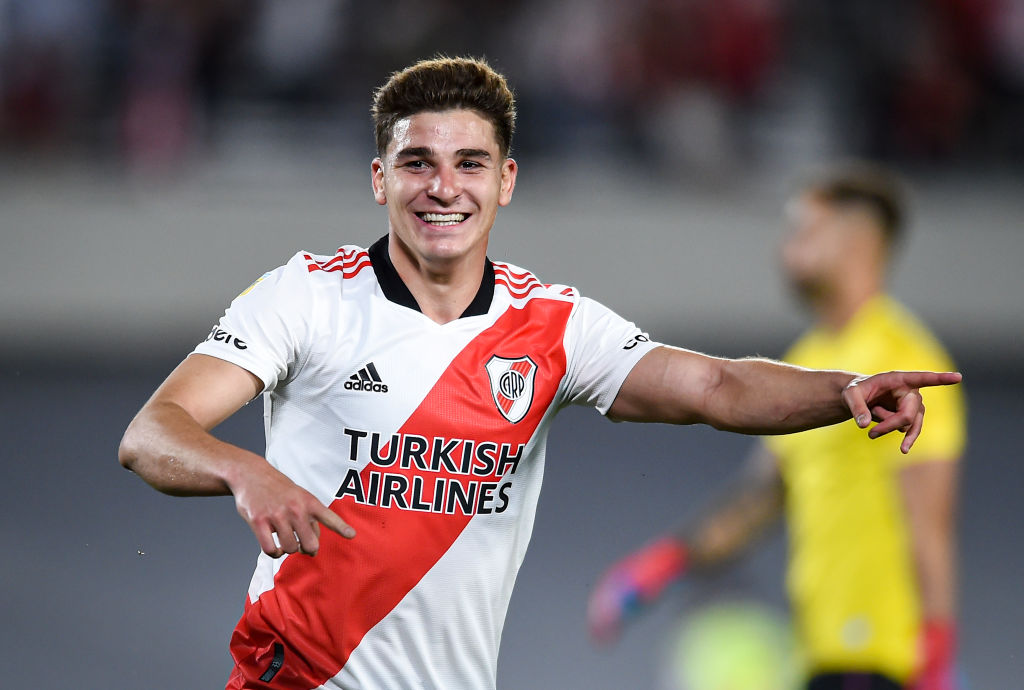 This season, Álvarez has scored a phenomenal 16 goals in 17 matches: a rate of 0.94 goals per game. In that same period, he's also recorded six assists from centre forward, with a chance conversion rate of 64%. He recently scored four against Patronato and has been the driving force behind River's forward-thinking football. He's a well-rounded talent, with the maturity to win games single-handedly if necessary: his double against Boca Juniors and a hat-trick against San Lorenzo were decisive in those games, which came at crucial periods for River. Keeping hold of Álvarez is going to be an incredibly difficult task.
After a sold-out showing against Racing, River face Rosario Central, Defensa y Justicia and Atlético  Tucumán.