Week two match-ups to watch
The NFL is well-and-truly back. And after an entertaining opening kick-off, there is still plenty of unanswered questions to watch out for and figure out.
Week two includes several high-profile matchups – and Genius Sports Report has taken a data-led look ahead to the biggest four.
---
Tennessee Titans (0-1) @ Seattle Seahawks (1-0):
Kick off time: Sunday 21:25 BST
The Seahawks' offence didn't miss a beat in their 28-16 win against the Indianapolis Colts. Meanwhile, the Tennessee Titans were blown away by the Arizona Cardinals, due in part to Chandler Jones' five sacks and two forced fumbles.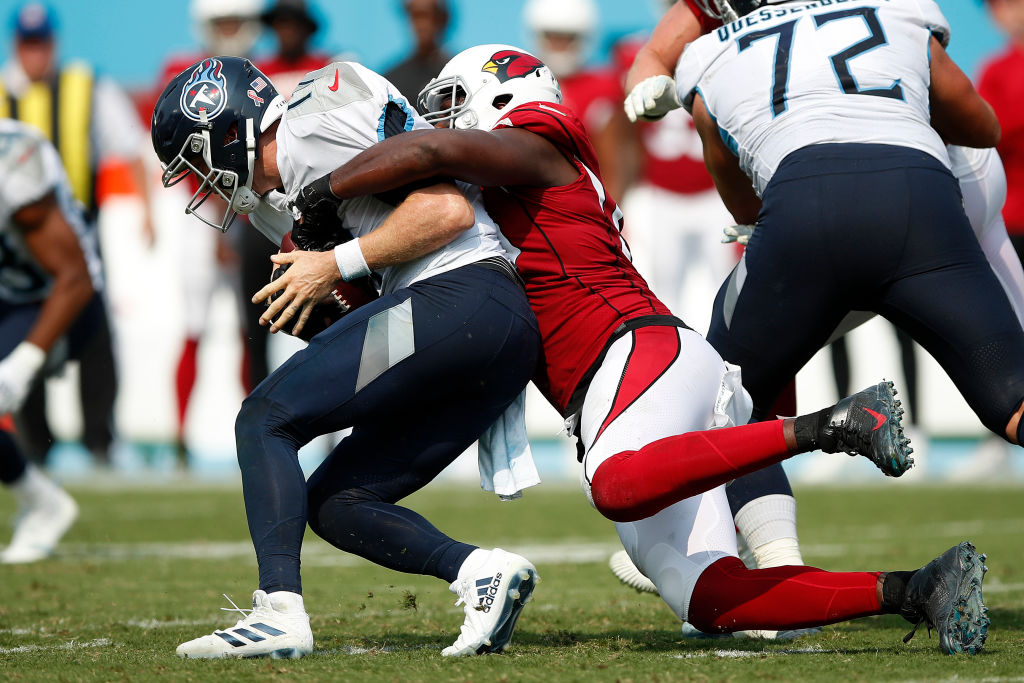 But Titans quarterback (QB) Ryan Tannehill will look to bounce back against a Seahawks defense that ranked seventh in sacks and 11th in opponent QB rating in 2020.
Both teams need to make a statement in order to stay competitive in their respective conferences.
---
Buffalo Bills (0-1) @ Miami Dolphins (1-0):
Kick off time: Sunday 18:00 BST
Prior to the season, the Bills were expected to compete with the Chiefs for AFC's top spot. On the back of a tough loss, they'll be raring to set the record straight.
Last year, the Bills found success in the pass game, with Stefon Diggs leading the NFL with 1,535 receiving yards. In week one against the Steelers, he was held to 69 yards.
The Dolphins ranked 23rd for passing defence in 2020 and on Sunday will have its hands full versus the Bills.
---
San Francisco 49ers (1-0) @ Philadelphia Eagles (1-0):
Kick off time: Sunday 18:00 BST
With a clean bill of health, the San Francisco 49ers are almost always expected to make the Playoffs.
They were able to hold off a rally from Detroit Lions in their opener, with a strong running game – depicted in the fact Elijah Mitchell ranked second in the league with +37 rush yards over expected (RYOE) according to Next Gen Stats.
Eagles QB Jalen Hurts also looked impressive last week, finishing 27/35 for 264 yards and three touchdowns.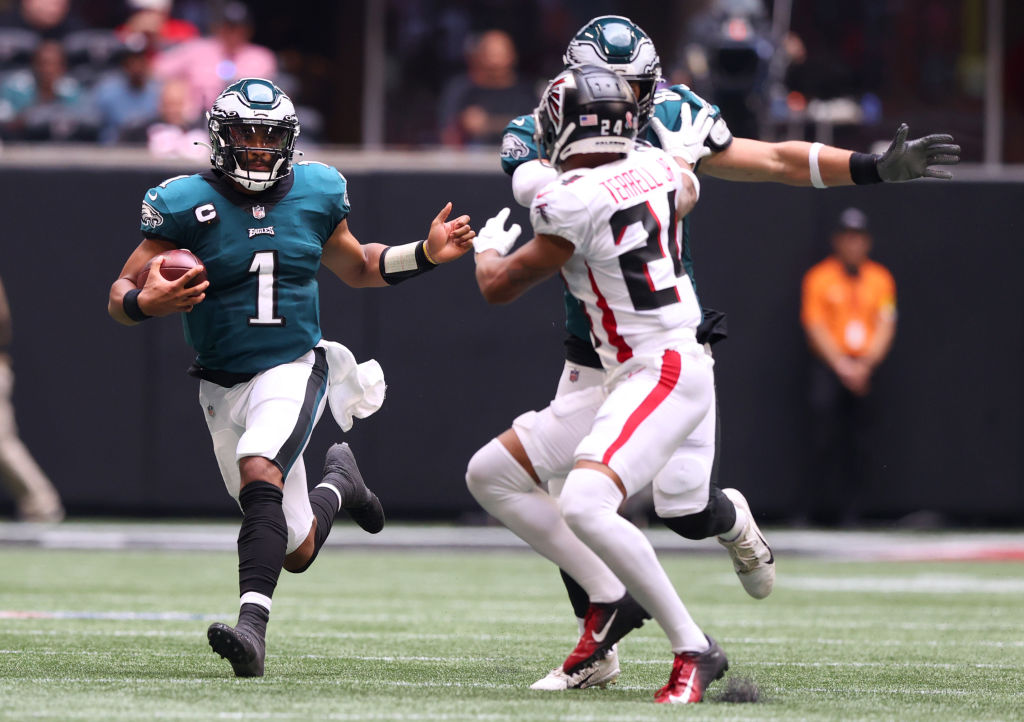 More impressively, Hurts finished fifth overall in pass completion percentage above expectation (CPAE) – all tracked by Next Gen Stats.
---
Kansas City Chiefs (1-0) @ Baltimore Ravens (0-1):
Kick off time: Monday 01:20 BST
This close matchup is an early-season face-off between two AFC contenders.
Although the Ravens come into this on the back of a loss, former-MVP and star QB Lamar Jackson still poses a significant threat for the Chiefs to overcome.
Last week, the Raiders were successful when pressuring Jackson on 54.5% of his dropbacks, according to Next Gen Stats, and the Chiefs will be looking to do the same.
In defence, without star cornerback Marcus Peters, the Ravens will need to find ways to slow down a dynamic Chiefs passing attack of Kelce and Hill, who between them scored three touchdowns on 203 receiving yards when lined up in the slot in week one.