Rolling back the years
Heisman Trophy winners Kyler Murray and Joe Burrow (2018 and 2019 respectively) enjoyed good weekends as they helped the Arizona Cardinals and Cincinnati Bengals to the top of the table in their respective Conferences.
---
New AFC powerhouses
The Tennessee Titans have now beaten both 2020 AFC Championship teams in back to back weeks. The Titans 27-3 humbling of the struggling Kansas City Chiefs makes Derrick Henry and company a serious contender for the Super Bowl.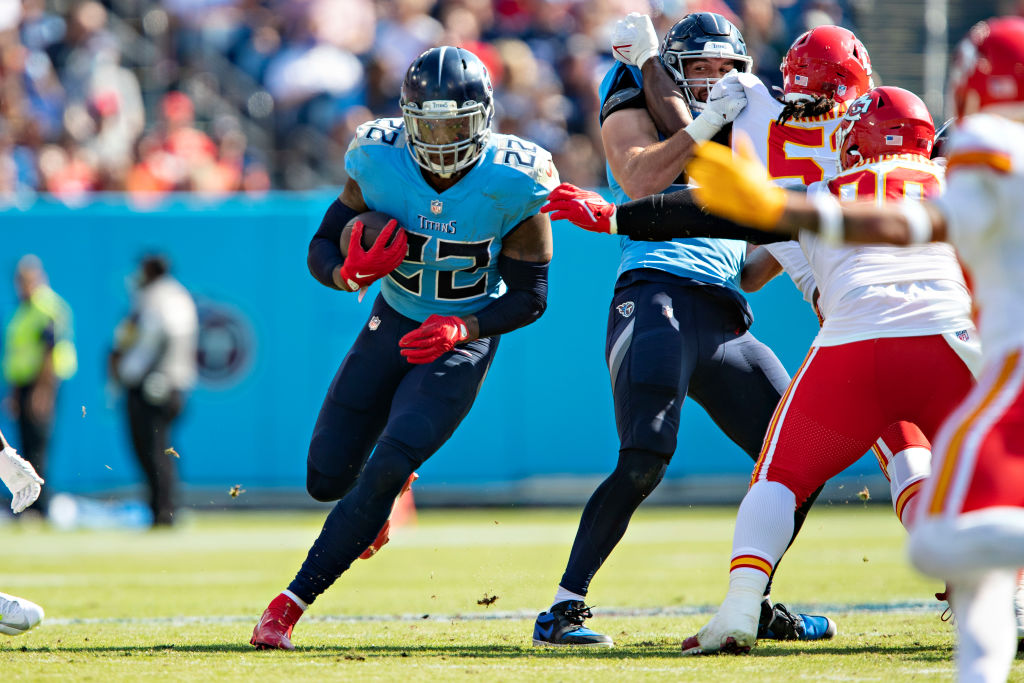 Henry currently leads the league in rushing with 869 yards. Second place RB Jonathan Taylor at 579 yards is closer to 30th place than he is to Henry.
Cincinnati Bengals' quarterback Joe Burrow has found his dream connection with former LSU teammate WR Ja'marr Chase.
The duo combined for over 200 yards and one TD in the 41-17 win at Baltimore. The Bengals currently hold the number one seed in the AFC.
Despite losing their head coach, the Las Vegas Raiders are 2-0 with interim head coach Rich Bisaccia.
Derek Carr continues his impressive season and posted the third best completion percentage in a game (min. 30 attempts) finishing 31/34 (91.2%) in the Raiders' 33-22 win over the Philadelphia Eagles.
---
NFC quarterback superstars
Since the 38-3 opening day loss to New Orleans, QB Aaron Rodgers and the Green Bay Packers have won six straight games.
They face the Arizona Cardinals (7-0) on Thursday Night Football in the third ever primetime game featuring two teams with 6+ game winning streaks.
Kyler Murray with the help of two former Houston Texans superstars, DE JJ Watt and WR DeAndre Hopkins dismantled the Houston Texans 31-5.
While the outcome was expected, the score was not. This was the first game in NFL history that ended in a score of 31-5.
In another game of firsts, Tom Brady led the Tampa Bay Buccaneers to a 38-3 win over the Chicago Bears.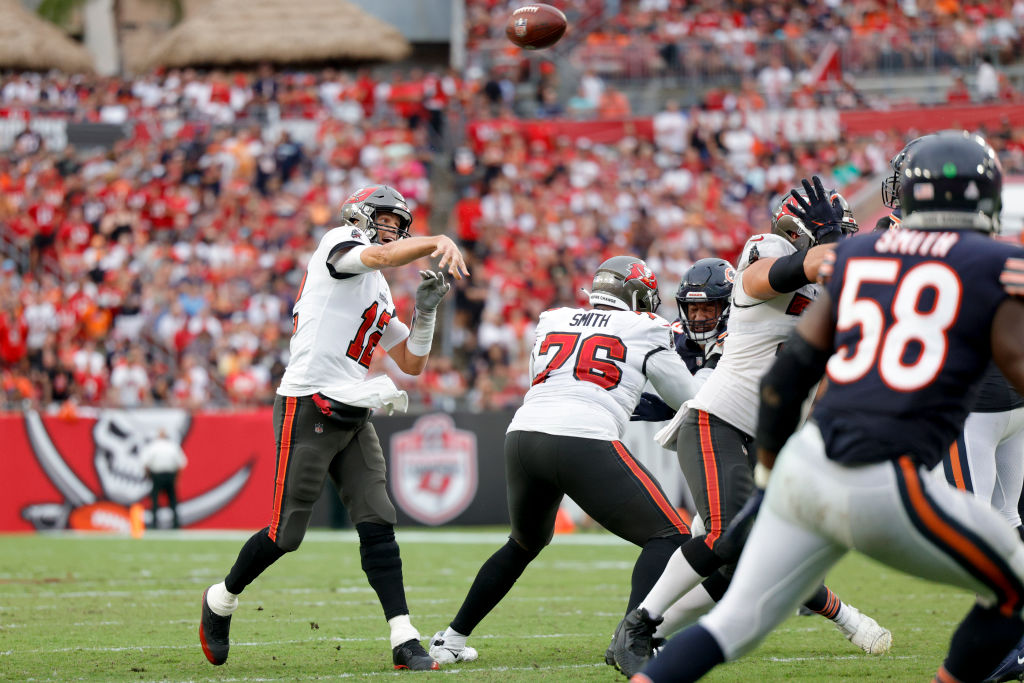 It was not Tom Brady's first win by any means, but as a University of Michigan alum it was his first time playing against a starting quarterback from Ohio State University, rookie Justin Fields.
---
Best moment of week seven
Tom Brady continues to add to his list of records. During the game, Tom Brady threw his 600th touchdown pass, the first quarterback to do so, to WR Mike Evans.
Unbeknown to him, Evans handed the ball to a fan before realizing the importance.
Luckily for Brady and the Buccaneers, the fan was gracious enough to hand over the ball for some signed jerseys, a game ball and season passes for the rest of this season and next.