Two thirds of the season is over and the NFL heads into the final stretch. The injury reports for teams pile up and each team vying for a playoff spot will lean on new players to fill in and make plays. With a crowded playoff picture, each game holds heightened importance.
Genius Sports Reports takes a data led approach to four of this week's games.
Arizona Cardinals [-8] (9-2) @ Chicago Bears (4-7):
Kick off: Sunday 13:00 EST
The Arizona Cardinals enjoyed a bye last week and should be well-rested heading into this week 13 matchup. Arizona still boasts the best record in the league and will look to hang onto it. After starting 7-0, the Cardinals have dropped two of the last four games. Three of those games were without MVP candidate Kyler Murray at QB and the Cardinals expect him to be recovered from his ankle injury for this week's game against the Bears. Murray returns to the lineup still ranked first overall in both passer rating (110.4) and completion percentage (72.7) though his last full game was a loss to the Green Bay Packers where he recorded 0 TDs and 2 INTs.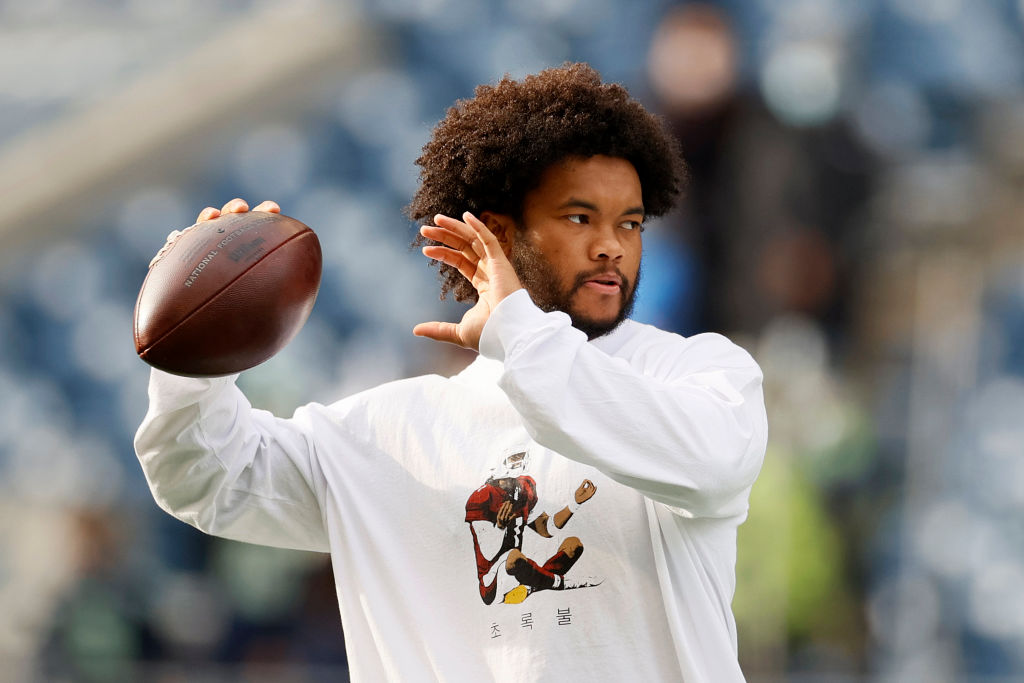 Another break out star for the Arizona offense is rookie second round wide receiver Rondale Moore from Purude. The speedy wide receiver has 47 receptions for 413 yards, but ranks second in the league with 8.6 yards after catch per reception and a 85.45 catch percentage. Moore has been a nightmare in coverage as he leads the league with an average separation from defenders of 5.7 yards— a full 1.2 yards more than the next closest receiver.
The Bears continue to struggle on offense and narrowly defeated the winless Lions on Thanksgiving Day. Rookie QB Justin Fields missed last week due to injury and may get the start on Sunday. If Fields is able to create plays outside the pocket and limit turnovers, Chicago may be able to keep pace with the explosive Cardinals. Chicago continues to build around their defense, and veteran outside linebacker Robert Quinn received the NFC defensive player of the month award for November. During that span of three games, Quinn recorded 5.5 sacks, six quarterback hits forcing a fumble and 14 tackles. If Murray isn't fully recovered from his ankle injury, expect Quinn to be in his face all game.
Los Angeles Chargers (6-5) @ Cincinnati Bengals [-3] (7-4):
Kick off: Sunday 13:00 EST
The Los Angeles Chargers will be looking to bounce back after a tough loss to their division rivals the Denver Broncos. QB Justin Herbert struggled in the passing game throwing two interceptions. The offense lacked balance as Herbert also led the team in rushing yards with 36 yards on four carries. Head Coach Brandon Staley and the Chargers will need a more disciplined approach and balanced attack to beat a Bengals team coming off a win and competing for a top seed. Herbert threw one interception returned for a touchdown last week while the Bengals defense intercepted Steelers QB Ben Roethlisberger twice and returned one for a touchdown. Look for Cincinnati to capitalize on mistakes.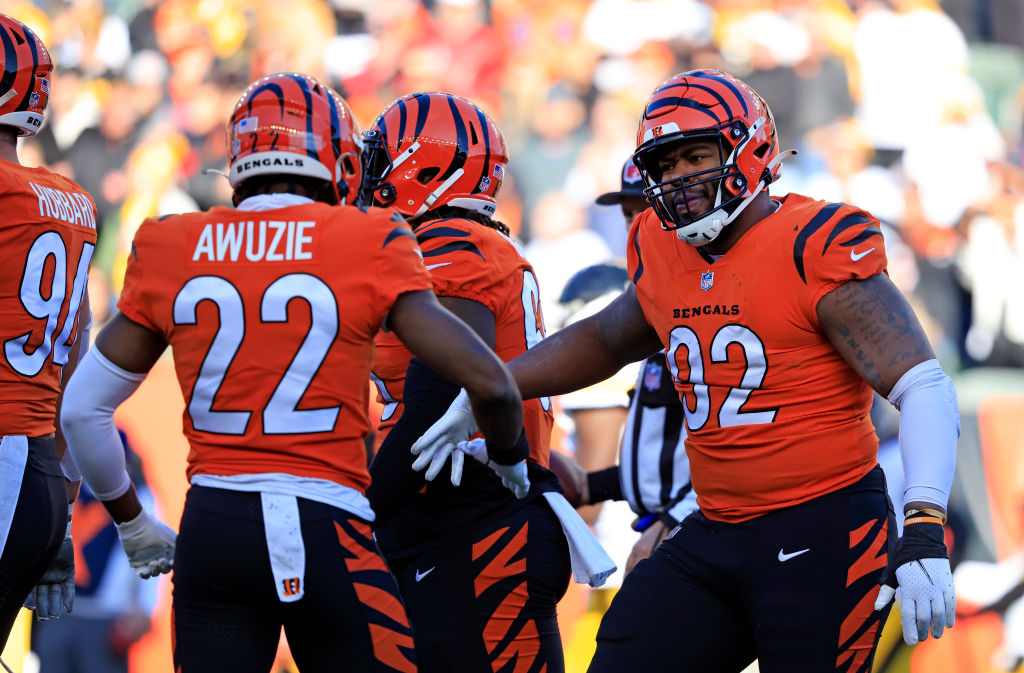 The Bengals were once the #1 seed in the AFC after an impressive week 7 win over the Baltimore Ravens. Cincinnati is 2-2 since that game and has lost control of the division and conference for the moment. Bengals running back Joe Mixon received AFC player of the week honors last week with 169 rushing yards and two touchdowns. If Mixon is able to recreate that level of production expect the Bengals to control the clock and grind down the Chargers defense. Both teams will come in needing a win to stay competitive in what is turning out to be a wide open AFC and extremely competitive AFC West and AFC North.
Denver Broncos (6-5) @ Kansas City Chiefs [-10] (7-4):
Kick off: Sunday 20:20 EST
Both AFC West teams have had an up and down season so far. However, the Chiefs have bounced back with four wins in a row to take the late lead in the division. The Broncos are beginning to find their identity and position themselves to take the division lead with a win this week after beating the Chargers last week.
Denver's success starts with their stingy defense and effective rushing attack. Against the Chargers last week, the Broncos intercepted reigning offensive rookie of year Justin Herbert twice, with rookie Patrick Surtain II returning his interception 70-yards for a touchdown. Surtain reached a top speed of 22.07 mph on the return, the fastest recorded speed by a defensive ball carrier since 2017 according to Next Gen Stats. Denver's offense will need to rely on it's running game to control the clock against an explosive Chiefs offense. Denver rookie running back Javonte Williams ranks in the top five in rush yards over expected, first downs over expected, 15+mph carries and 20+mph carries despite playing only 47% of Denver snaps tracked by Next Gen Stats.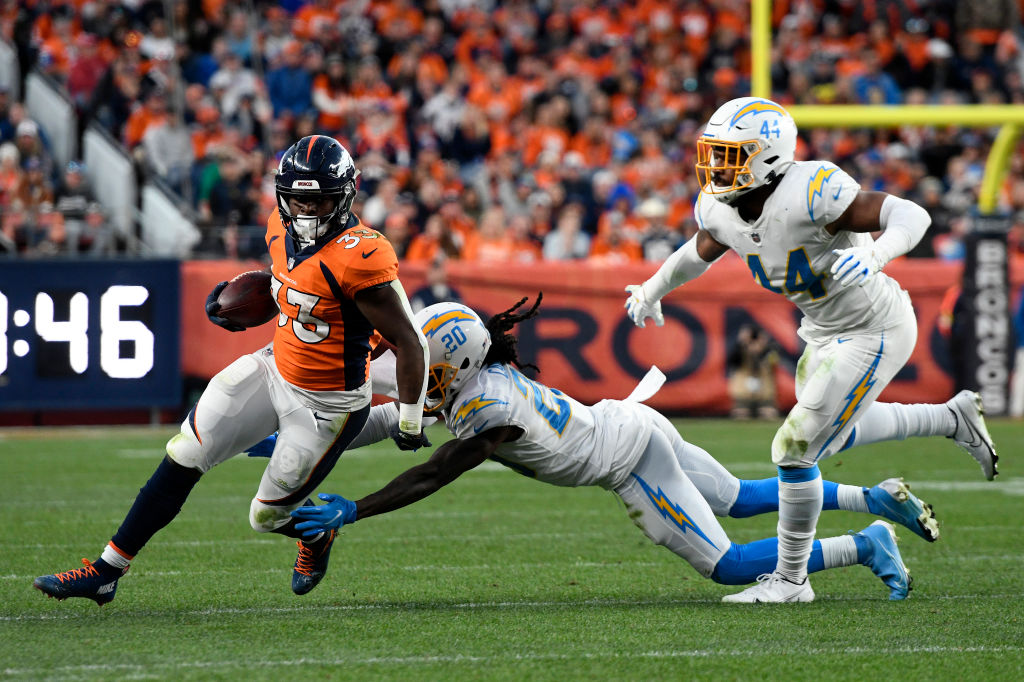 The Kansas City Chiefs are returning to form led by former MVP Patrick Mahomes and an improving defense. Mahomes currently ranks 5th in passing yards and 4th in total touchdowns. However, his completed air yards according to Next Gen Stats ranks 34th out of 37 qualifying quarterbacks. Mahomes and the Kansas City offense has returned to finding shorter, quicker passes and getting the ball into their playmakers Travis Kelce and Tyreek Hill. The Chiefs will look to follow the same recipe and not allow a tough Denver defense to take advantage of mistakes.
New England Patriots (8-4) @ Buffalo Bills [-2.5](7-4):
Kick off: Monday 20:20 EST
Exactly where we all thought we would be at week 13, right? The Bills and Patriots with a rookie QB battling for the division and conference lead? However people expected this division to shake out, this timeline has certainly been the most interesting. Bills' QB Josh Allen is still playing at an MVP level at times and New England coach Bill Belicheck is solidifying his case for Coach of the Year while his QB Mac Jones is a lock for Offensive Rookie of the Year.
The Bills host this Monday Night matchup for the AFC East Division lead and are 3-2 at home this season while the Patriots are 5-0 on the road and still riding a six game winning streak. The Patriots have outscored their opponents 235-63 during that stretch. Mac Jones continues to lead all rookies in passing yards, completion percentage and touchdown passes. Mac Jones and the Patriots have been elevated by their tough defense over their win streak. According to Next Gen Stats, the Patriots' defense leads the league in pressure rate, yards per attempt, opponent passer rating, completion percentage over expected and pass expected points added (since week seven). If the Patriots continue to play tough, physical defense and Mac Jones can find opportunities without turning the ball over, the Patriots will be a tough out.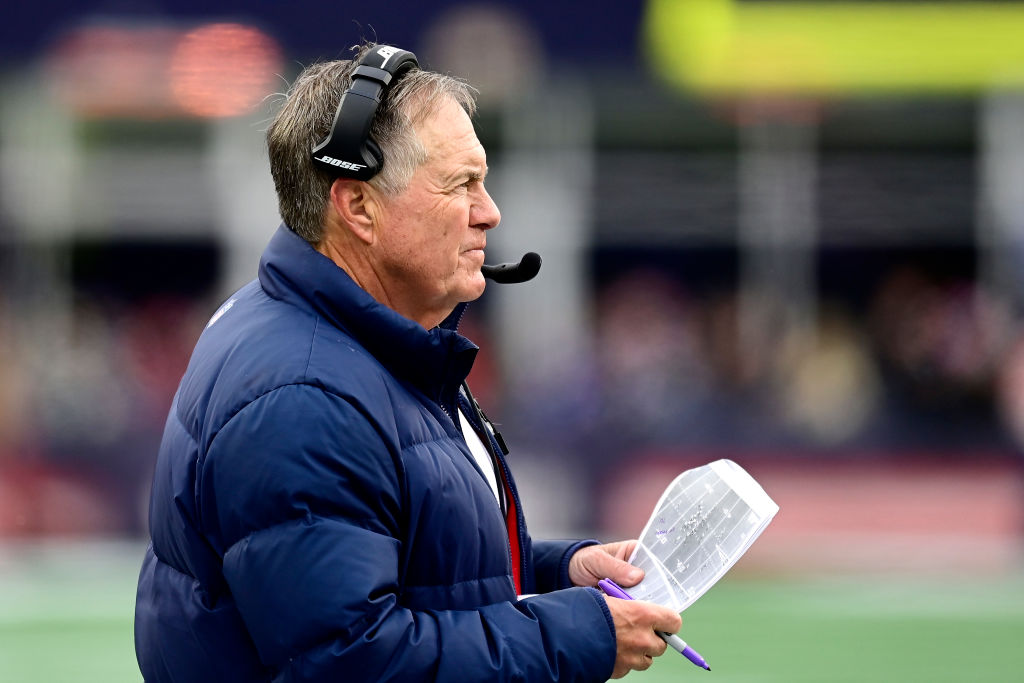 Buffalo is coming off a great win on Thanksgiving Night against a tough Saints defense. QB Josh Allen was spectacular against the New Orleans blitz, going 6/6 for 96 yards and two TDs for a +12.2 pass expected points added. He wasn't pressured once on any blitz. Allen finished the game +13.0% over expected completion percentage, the third best output in his career – all tracked by Next Gen Stats. The Bills offense will have a much tougher task against a disciplined Patriots defense, but many are calling this the game of the season already.
BYE: Cleveland Browns, Green Bay Packers, Tennessee Titans, Carolina Panthers