Sunday night college basketball fans everywhere watched the Men's official bracket announcements at 6 PM EST followed by the Women's at 8 PM EST.
Selection Sunday can be an exciting time for teams: those that are hearing their name announced for the first time; those that are seeded higher than they expected to be; and those Bubble teams who can finally exhale that breath they had been holding. The Big East Conference left Selection Sunday happier than most others since they sent one more team than they had been expecting to, four instead of three.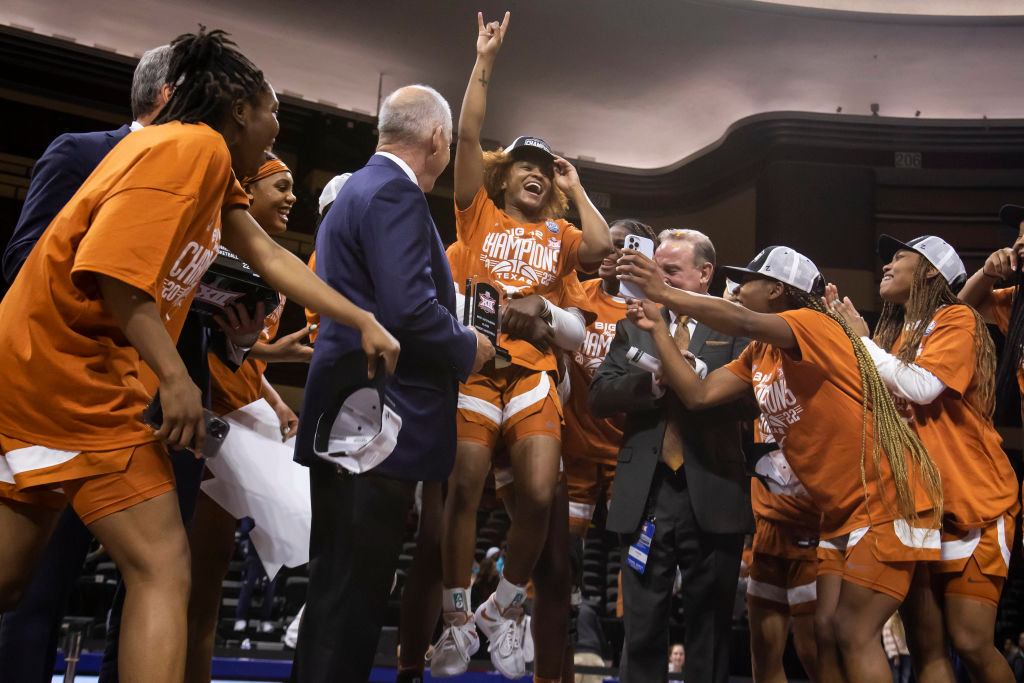 By the end of Selection Sunday, not all teams are happy and jumping for joy: all those teams who weren't announced; those that fell short of winning an automatic bid, or those that felt their Bubble burst. The Southeastern Conference (SEC) left Selection Sunday more disappointed than others since they sent one less team than they had been expecting to, eight instead of nine. Just like at the end of a basketball game, the results of Selection Sunday left some teams feeling like they won and others feeling like they lost.
Tickets NOT Punched
Bubble teams always find Selection Sunday to be the most nerve-racking time of their season, as they wait to hear their name called, region after region, team after team, only to get to the end and realize they won't be playing in March Madness this year.
68 teams for the first time ever!

The women's NCAA tournament bracket 🙌 pic.twitter.com/jaHX4m6P38

— espnW (@espnW) March 14, 2022
Seven conferences felt that sting of disappointment this year for nine different teams. The Big 10, Big East, Mid-Atlantic (MAC), Pac-12, and Summit Conferences saw one team each end up on the wrong side of the Bubble. Northwestern, Marquette, Toledo, UCLA, and South Dakota State, respectively, all walked away Sunday night without their name being called, without a matchup to prepare for, without being shown cheering on national TV.  Boston College and Duke from the Atlantic Coast Conference (ACC) and Missouri and Alabama from the SEC join the above teams since they, too, won't appear on anyone's official NCAA bracket.  Missouri and Alabama left feeling stronger than any other Bubble teams since the SEC was expecting to send one more team into the tournament than they did, meaning, one of these two could have made it.
Play-In Games
For the first time ever, the women's NCAA Tournament will be branded as March Madness, have 68 teams, and host First Four play-in games. Only the Wichita Region doesn't have a play-in game.
On Wednesday March 16, the first two, First Four games in D1 Women's basketball history will be played and the winner of each will go-on to play in the Greensboro Region.
6 p.m. EST/5 p.m. CST #16 Incarnate Word vs #16 Howard
Winner will face #1 South Carolina in the First Round
8 p.m. EST/7 p.m. CST #11 DePaul vs #11 Dayton
Winner will face #6 Georgia in the First Round
On Thursday, March-17, the remaining two First Four games will be played with the first winner going to the Bridgeport Region and the second winner going to the Spokane Region.
6 p.m. EST/5 p.m. CST #16 Mount St. Mary's vs Longwood
Winner will face #1 NC State in the First Round
8 p.m. EST/7 p.m. CST #11 Florida State vs #11 Missouri State
Winner will face #6 Ohio State in the First Round