We're just five weeks away from Selection Sunday and this is the time of year when every game counts. Teams are playing for conference tournament seeding and those with a shot at an at-large are trying to beef up their tournament profiles. Here are five men's and women's games this weekend (and a bonus!) that fans should keep an eye on.  
Rankings in are curated from KenPom.com with NCAA LiveStats data, powered by Genius Sports. 
Five Men's Games to Check Out… 
(19) UConn at (8) Villanova, Saturday: Noon ET
Villanova (16-6 overall) returns home after a road swing that saw them lose handily to Marquette, a rare double-figure loss for the Wildcats. If Villanova is going to make a push for a favorable seed in the big bracket, it will have to defend its turf against a UConn (15-5) team that is coming off a home loss to Creighton. Both teams need a win badly to keep pace atop the Big East. This game could be won on the glass, where UConn is the nation's best offensive rebounding team. The key for Villanova is making shots from long distance, as VU is among the nation's best in 3FG attempts and 3FG%.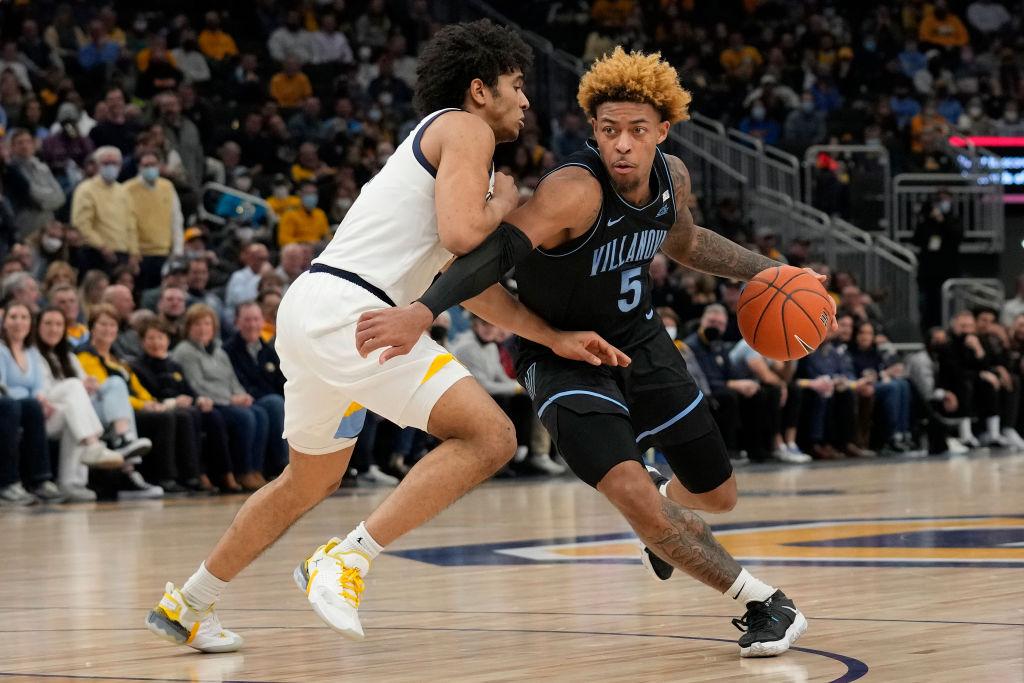 (15) Illinois at (24) Indiana, Saturday: Noon ET
Illinois (16-5) has won three straight games and is currently atop the Big Ten standings with a 9-2 league record. The Illini can hold on to the top spot with a win at Indiana, which has played its way into NCAA bracket projections. This game promises to be a matchup of two of the nation's top big men, Trayce Jackson-Davis of Indiana and Kofi Cockburn of Illinois. On the year, Illinois has been a little bit better offensively than Indiana (16-5) but the Hoosiers have been a little stronger on defense. Something will have to give in what will be a raucous environment in Assembly Hall.  
(43) Wake Forest at (84) Florida State, Saturday: Noon ET
It's no secret the ACC hasn't been as strong top to bottom this year, as only five teams are currently projected to make the NCAA tourney. That number is usually eight teams for the basketball-centric ACC. That's why Saturday's Wake-FSU game is so important, as these two teams battle to be on the right side of the bubble. Florida State (13-8) is allowing 1.03 points per possession this season and is near the bottom of the national rankings in 3FG% defense. Wake Forest (18-5) is a high-scoring team and is one of the top teams nationally in most shooting categories. FSU will need some stops at home to pick up the valuable win.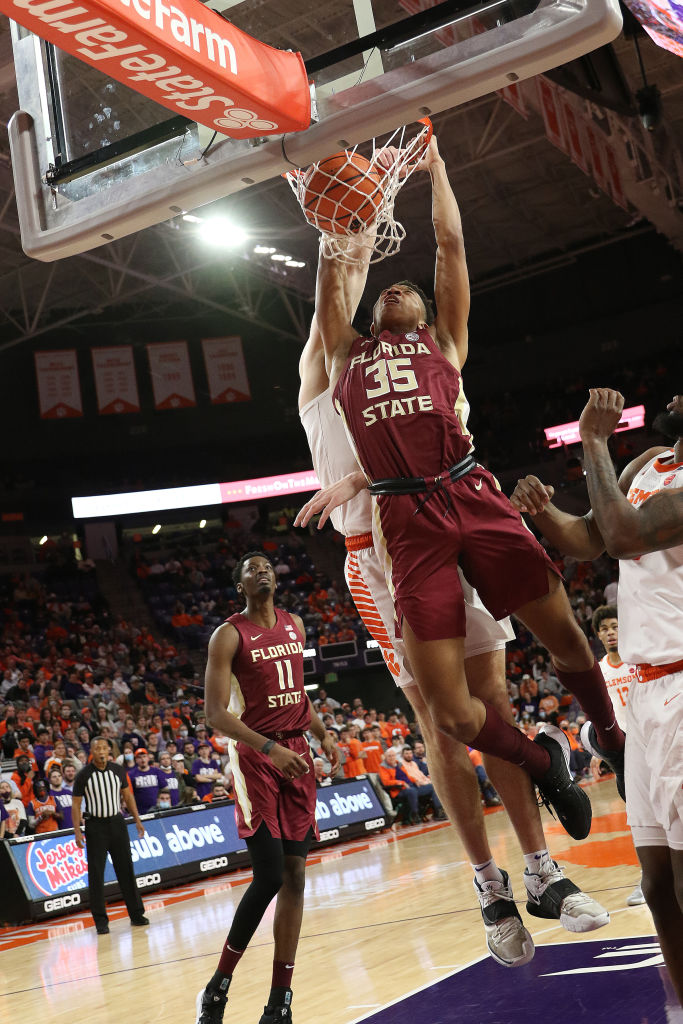 (25) Iowa State at (14) Texas, Saturday: 2 p.m. ET 
Texas (16-6) and Iowa State (16-6) are both projected to be in the tournament, so Saturday's game could have seeding implications. Both teams are coming off a loss so getting back on the right track is important. Texas takes the ball away as well as anyone, forcing turnovers in 24.8% of its defensive possessions. Iowa State gives the ball away more than 20% of the time, so ISU will need to take care of the ball to have a chance at the key road win. 
(3) Baylor at (10) Kansas, Saturday: 4 p.m. ET 
Two of the nation's top teams will meet in Kansas, and this matchup will be an important data point when the committee considers each for a #1 or #2 seed in March Madness. Kansas (18-3) is an offensive juggernaut and is one of the best offensive rebounding teams in the country. Baylor (19-3) is known for its defensive and ability to take the ball away, and is also a highly-ranked team on the offensive glass. This should be the game with the weekend's highest quality of play, and each team has a lot at stake.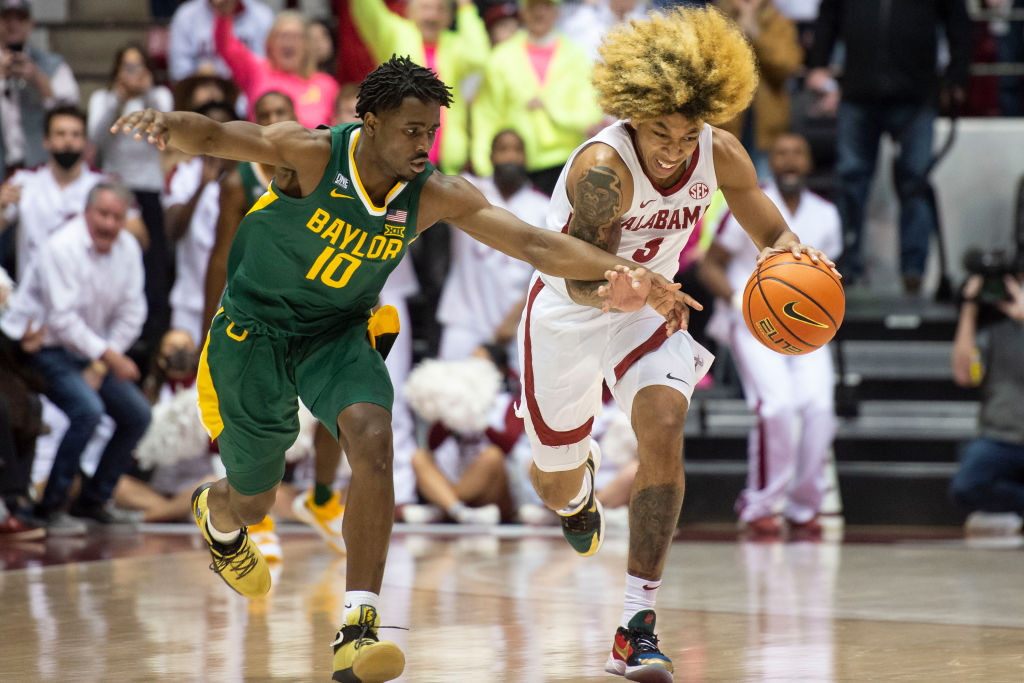 Plus one! Here's a bonus game for college hoops junkies that may have some March Madness implications. 
(55) Dayton at (57) Saint Louis, Saturday: 5 p.m. ET 
Hard core hoops fans will know that both Dayton (15-7) and Saint Louis (15-6) are in the tournament hunt. Dayton owns a win over Kansas, Miami, St. Bonaventure and another at conference favorite VCU. A win at SLU on Saturday provides another boost to Dayton's profile. Saint Louis enters on a four-game win streak and is 13th in the nation in offensive rebounding. 
Five Women's Games to Look Out For…
On the women's side, several teams chasing regular season conference championships have big games ahead this weekend. The weekend is headlined by the sport's top historical rivalry, UConn vs. Tennessee in a made-for-TV matchup. Rankings are the team's NCAA NET, as of Friday. 
(12) BYU at (28) Gonzaga, Saturday: 5 p.m. ET 
Despite a surprising loss to Portland on Thursday, BYU (18-2) is statistically one of the best teams in the country and is ranked among the elite in most offensive categories. Gonzaga (17-4) is the best offensive rebounding team in the country and if it defends its home court that will be a great lift to the Zags' NCAA tourney hopes. 
ʙɪɢ ᴡɪɴ. ʙɪɢ ꜱᴍɪʟᴇꜱ. 😁 pic.twitter.com/zltjO9hwxR

— Gonzaga Women's Basketball (@ZagWBB) February 4, 2022
(9) Tennessee at (8) UConn, Sunday: Noon ET 
In women's college basketball, UConn and Tennessee is THE game. The two teams are historically significant and Sunday's noon game on FOX will be an important data point for tournament seeding come March. Eleven-time national champion UConn (14-4) is ranked 10th in the latest human polls but hasn't been as unbreakable this season without injured superstar guard Paige Bueckers. Tennessee (19-3) can use this important road win to improve its chance at a #1 or #2 seed in March Madness. 
Azzi Fudd

FOR THREE pic.twitter.com/Q4fCFpzy5R

— UConn Women's Basketball (@UConnWBB) February 3, 2022
(62) Florida at (25) Georgia, Sunday: 1 p.m. ET 
These two teams battled back on January 2, with Georgia (17-4) pulling out a 73-69 win in Gainesville. Florida (16-6), which is coming off a massive win over Tennessee on Thursday, can get revenge and badly needs a quality win to stay in the tournament chase. Florida owns wins at nationally-ranked Texas A&M and Kentucky so the Gators have shown they can get it done on the road. Georgia is among the nation's best defensive teams and scores 36 points per game in the paint, a mark among the nation's best. 
(16) Baylor at (6) Texas, Sunday: 4 p.m. ET 
Both Baylor (15-5) and Texas (15-4) are 5-3 in the Big 12 and are projected into the NCAA tourney field. This game is for conference tournament position and state bragging rights. Texas is one of the nation's best defensive teams, holding opponents to 76 points per 100 possessions and ranking among the nation's best in turnovers forced. Baylor is elite offensively having scored at least 76 points in 12 games this season and ranks among the best in taking care of the ball. One style of play shall prevail.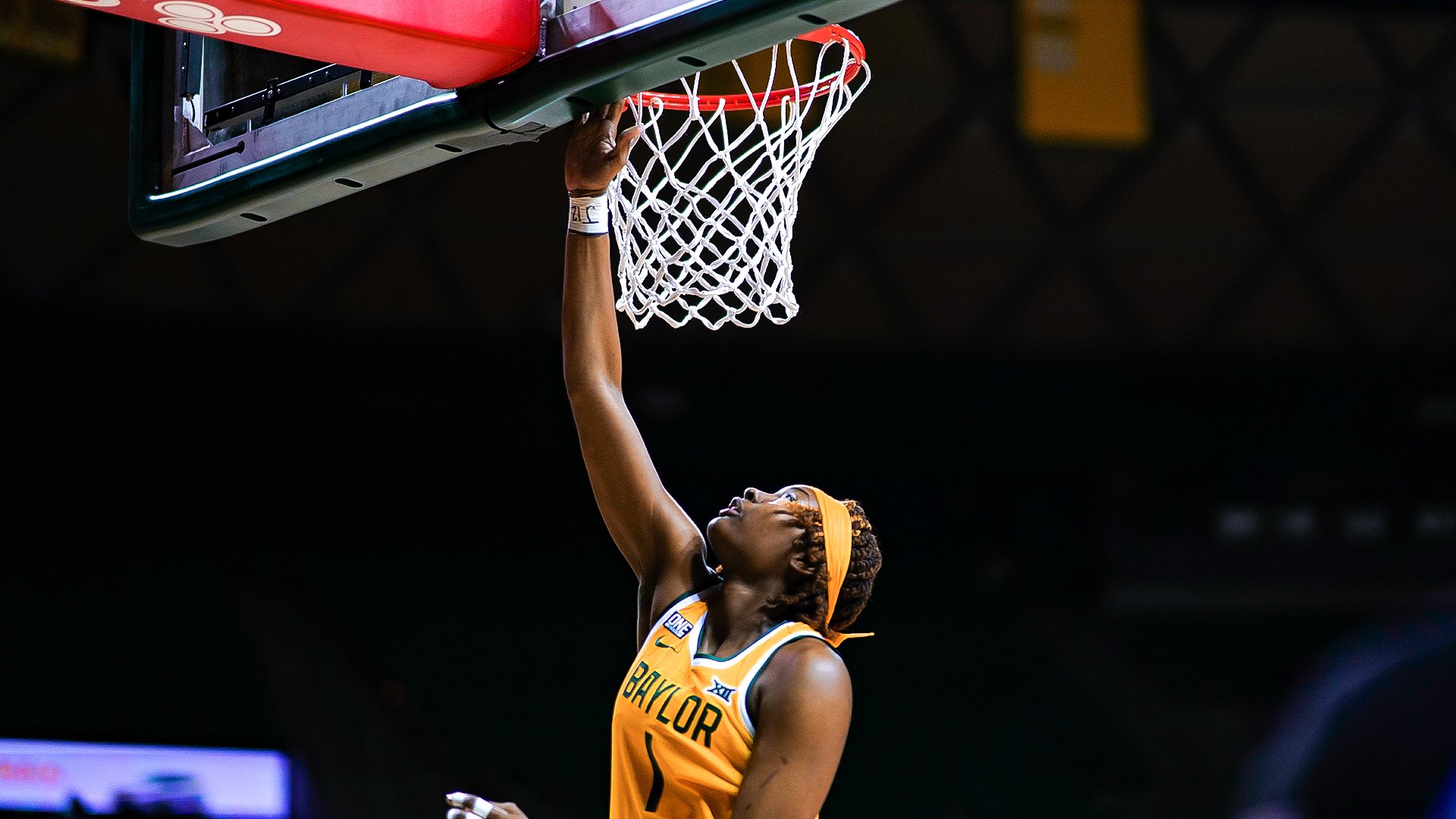 (23) Iowa at (13) Michigan, Sunday: 6:30 p.m. ET 
Michigan's Naz Hilmon is one of the best players in the nation, scoring 20.2 points per game and shooting 62% in the paint. As a result, Michigan (19-2) is one of the nation's best teams inside. UM will host Iowa (15-5), which leads the country in effective FG% (55.4) and FG% on 2-point shots (58.2). Both of these teams want to post up and drive to the rim – and we'll see who does it better on Sunday. 
And one! Here's a bonus game for college hoops junkies that may have some March Madness implications. 
(14) Nebraska at (21) Maryland, Saturday: 5 p.m. ET
Two Big Ten powers meet in the nation's capital for prime seeding position. Nebraska (17-4) has recovered with three straight wins after a losing four of five to start conference play. Statistically, Nebraska is one of the nation's top teams, but one bad week has set them back a bit. Maryland (16-6) is projected as a tourney team and has beaten its last four opponents by an average margin of 15.3 points. The Terps can pick up a much-needed quality win and raise its profile with three of its next four games at home.