After their loss to Bayern Munich last week, Bayreuth returned to winning ways on Saturday, gaining ground on their rivals Hamburg with a 90-71 victory at home. The win marks their third consecutive home win and sees them move into 10th on 18 points – just two points behind Gottingen – who occupy the final playoff spot.
#Towers_Live: Das war heute vor allem defensiv kein Towers-Basketball! Wir unterliegen @medibayreuth mit 90:71. #TowersTopscorer: @Jaybe3_ mit 24 Punkten. #HamburgTowers pic.twitter.com/GUFaBwoD93

— Hamburg Towers (@hamburgtowers) February 5, 2022
It was a convincing performance from the home side, who had Head Coach Raoul Korner return to the sidelines after his absence with illness last week. Korner was able to celebrate his 250th game in charge of Bayreuth in style, with a memorable win.
"I just thanked the guys for making my 250th game as head coach in this organization, a game that I'll probably never forget for the rest of my life," Korner remarked. "It was incredible, but actually you should have known it. I told the team before the game that if anyone can do it, it's this squad. But that it was in this impressive way… wow!"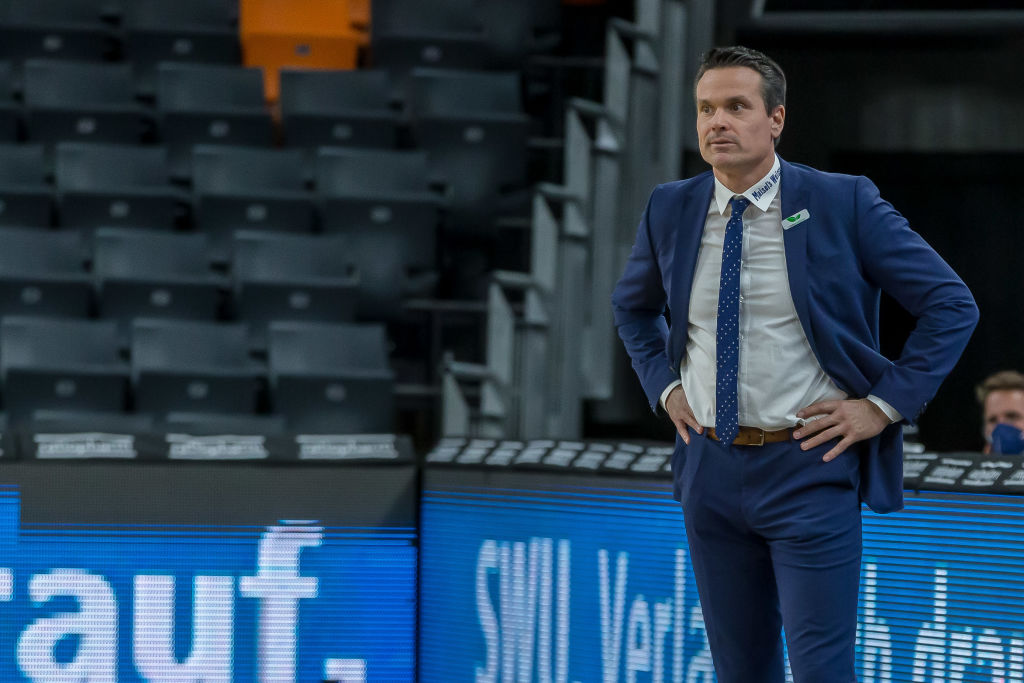 Bayreuth had to contend with yet another game without two of their star players in Bastian Doreth and Marcus Thornton – still sidelined with injuries.
Fortunately, the home side looked dominant from the beginning. With consistency on offensive rebounds and matching Hamburg's defensive strength with energy and precision, Bayreuth finished the first quarter at 18-14. It was the second quarter that was the decisive factor in the game though, as Bayreuth's offensive clicked into full gear, racking up a further 31 points – heading into the half-time break with a 15 point lead.
After riding out an early second-half rally from Hamburg, which included an 11 point run that went unanswered by the hosts, Bayreuth maintained composure and managed their lead well.
They were helped particularly by a couple of standout players. Sacar Anim's incredible form continues to inspired Bayreuth to impressive performances. He racked up 22 points, 4 rebounds and 8 assists in this game, going 5/9 on three-point attempts.
Lithuanian Centre Martynas Sajus was also pivotal for Bayreuth, picking up 21 points and 10 rebounds. Even more impressive was his accuracy, going 10/10 on 2-point field goal attempts.
Bayreuth will be hoping to continue their strong home form, as they host 14th placed Heidelberg later this week.