After every major draft, there's always a rush to assign grades and evaluate players right after their name is called. In the NBA, major stars were on the move before the draft and that's before free agency heats up in July.
More moves are coming and the summer drama is always intriguing. Thursday night began with a generational talent trying to revive a stalling franchise. After that, it got interesting… 
Draft night winners
As always, we'll see how everyone pans out. But these are the picks and scenarios that stood out as early winners, where teams made big deals and filled major needs. 
San Antonio
When you have the 1st overall pick and it's a generational prospect and it's obvious who to pick, you're going to be listed as a draft night winner. If anything, Victor Wembanyama brings interest and attention to a franchise with a proud heritage. One more run for Gregg Popovich is in store. 
Charlotte
In his visit to Charlotte, Brandon Miller gave some trash talk to Michael Jordan. He called Paul George as his all-time G.O.A.T. and then told SiriusXM Radio that MJ airballed a free throw and that he was old. Most wouldn't live to see another day, but Miller must've impressed the now former Hornets owner. He should make a good running mate with LaMelo Ball and Terry Rozier. 
Houston
Houston was last in the NBA in assists per game and 29th in assist percentage, so it was obvious the Rockets needed a playmaker. They got that in Amen Thompson, a creator with a massive ceiling. What's more, the Rockets then got a steal in Villanova's Cam Whitmore at 20th overall.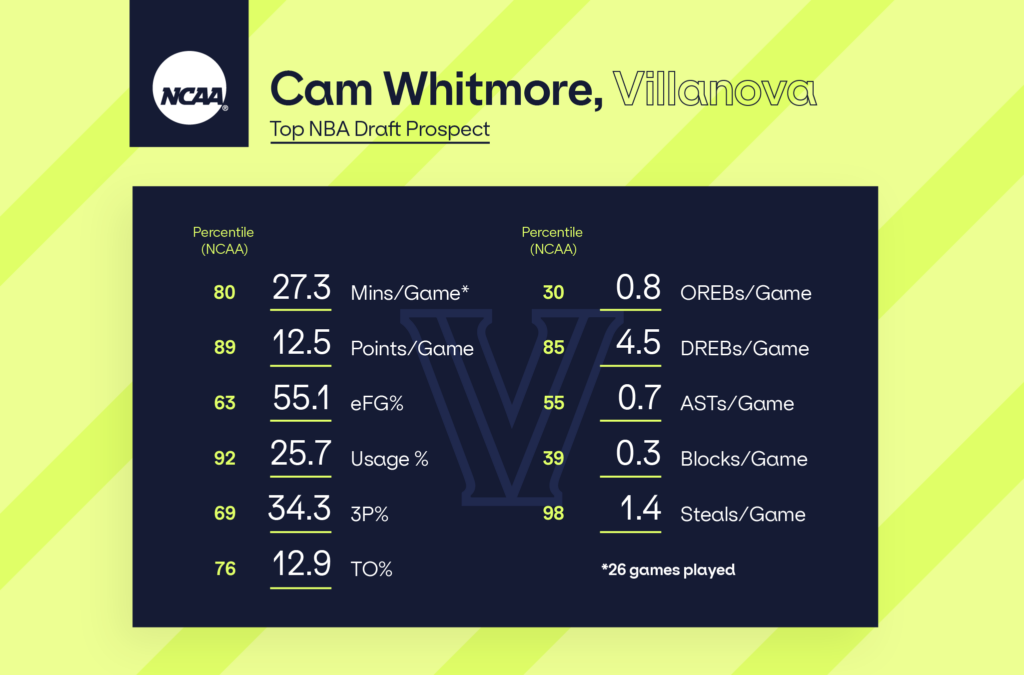 Most notable mock drafts had Whitmore between picks 6-10. The Thompson twins were picked back-to-back, as twin brother Ausar went 5th to Detroit. The easiest way to describe the Thompsons might be with the Martins. With those two guys, think Amen as Miami's Caleb Martin and Ausar as Charlotte's Cody.  
Indiana
The Pacers were 26th in the league in defensive rating last year and needed a strong NBA ready defender to add to the exciting backcourt of Tyrese Halliburton and Bennedict Mathurin. Enter Jarace Walker from the defensively-menacing Houston Cougars, via a strange trade with Washington.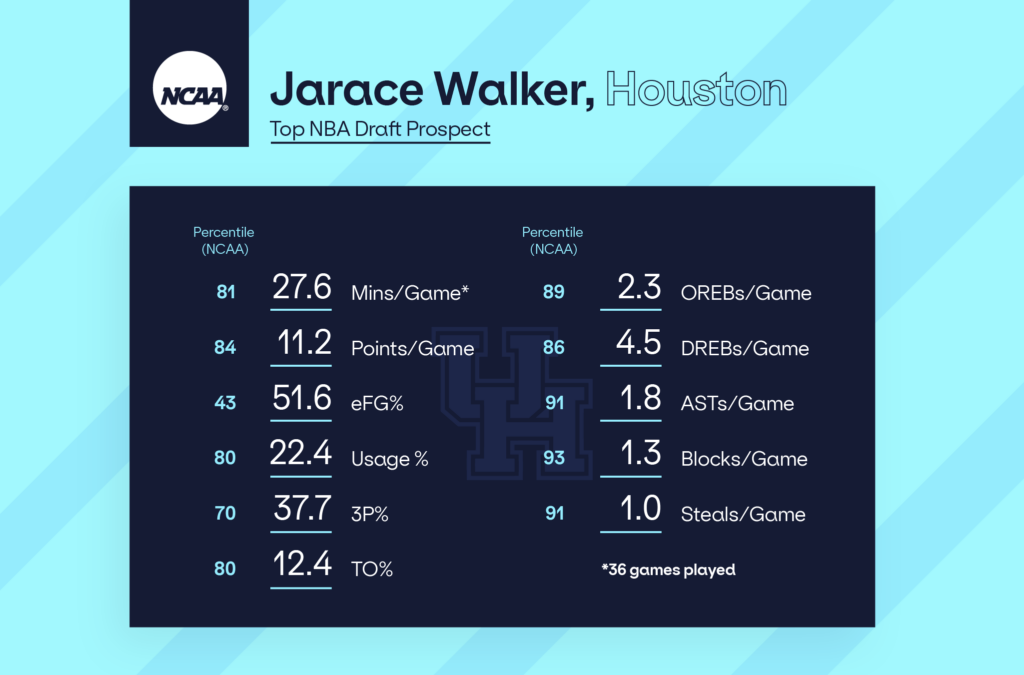 Five years from now the Pacers also get two second rounders from the Wizards in addition to Thursday's pick swap. Either way, Indiana addressed a need. 
Miami
After a great run to the NBA Finals, Miami got another Heat Culture player in Pac-12 Player of the Year Jamie Jacquez out of UCLA. He's a tough player that fits what Miami does. Jacquez was incredibly accomplished at UCLA in a high exposure program that won a lot of games. He'll help Miami do the same. 
Boston
Gone are the days when Boston was stockpiling draft picks to take Jayson Tatum, Jaylen Brown and Marcus Tatum. The Cs have been together for a while now – and yet are still young – but something was missing. Trading for Marcus Smart for Kristaps Porzingis and picks allowed them to get bigger and add another dimension offensively.
Boston is probably one more move this summer from being complete and ready for another run.  
Could do better…
Here are three teams – all in the East – who have question marks after Thursday night and will certainly need to make moves this summer.
Detroit
The Pistons had the NBA's worst record last year and was relegated to picking 5th overall, which is never good. Ausar Thompson is a well-regarded prospect but the key question is what the team looks like with a healthy Cade Cunningham, the team's star who only played 12 games last year. Detroit needs to figure out how to play Cunningham and Ivey together and Ausar Thompson with Bojan Bogdanovic. 
Orlando
The Magic are building around Paolo Banchero, the 2023 NBA Rookie of the Year. They have bigs in Banchero and Wendell Carter. But they also have a crowded line of point guards after drafting Anthony Black from Arkansas behind Cole Anthony and Markelle Fultz.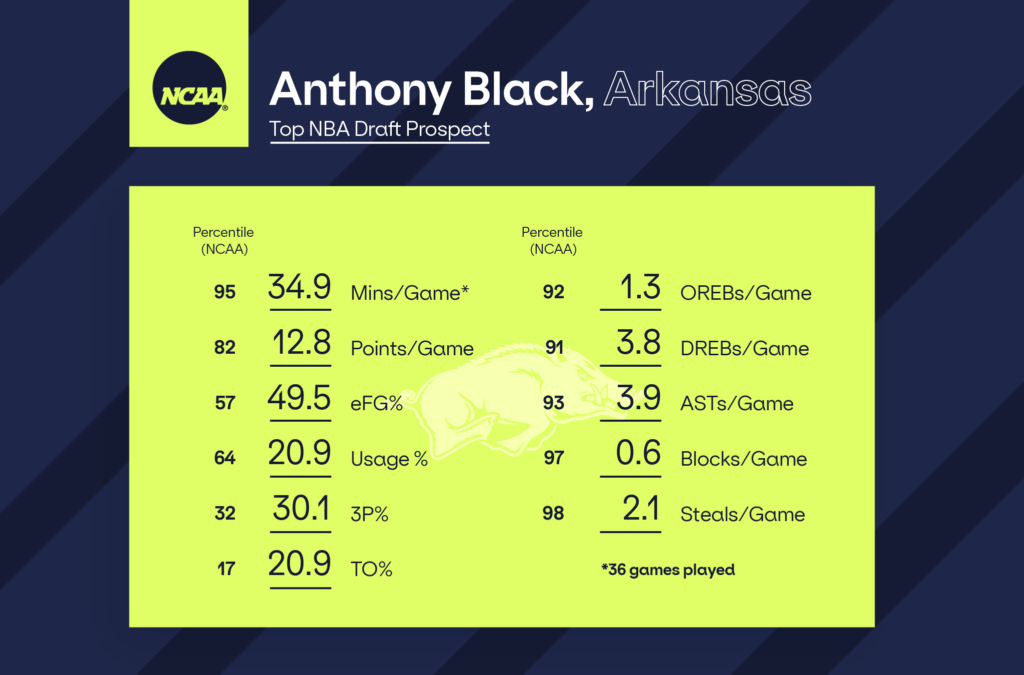 Franz Wagner was the team's second best player and plays the same position as the 11th pick Jett Howard. After Banchero, Orlando needs to figure out what it wants to be. 
Chicago
The Bulls didn't have a selection, and time is running out on the team's current structure. Zach LaVine and Demar DeRozan are a great combo on paper but it hasn't worked out so far in Chicago. The Bulls have some moves to make, and may need to blow it up once again. 
Biggest question marks
One big question remains hanging over these four teams. Stars come and go. Did these teams compensate for that during the draft? 
Portland: What's next with Dame Lillard? 
One of the top players in recent years, Damian Lillard is 32 and the team has missed the playoffs two years straight since a run of making it for eight years in a row. The Blazers had a choice to make and decided to go with Scoot Henderson, the highest-ranked guard in the draft. They have Lillard and they have Anfernee Simons, so time will tell what they do. Do they move Simons or Lillard and start over? Or do they play super small ball?  
Washington: Who is actually on the Wizards? 
The busiest team in the NBA, the Wizards moved Bradley Beal, Kristaps Porzingis (and technically) Chris Paul before the draft began. They swapped picks with Indiana to take French star Bilal Coulibaly, who wasn't going to go before 10th at best. They've been busy – partly because they sold a team ownership stake on draft day as well – and they'll have a lot of work to do just to figure out who they have on the team.  
Dallas: Will they have Kyrie Irving?  
The Mavs added a pair of bigs in the first round, both with trades. At 12 it was Duke's Derrick Lively II, a big man who improved at the end of the college season. He projects as a solid pro, despite modest college stats. Another trade at 24 with the Kings brought them Olivier-Maxence Prosper from Marquette.
Everyone knows Luka Doncic is there, but what about Kyrie? He's an unrestricted free agent, and Dallas didn't light the world on fire after acquiring him. Interesting times ahead in the D. 
New Orleans: Will Hawkins run with Zion? Ingram? Both or neither? 
New Orleans added a shooter in Jordan Hawkins from UConn, who will be able to come into the league under the wing of veteran CJ McCollum. Megastar Zion Williamson has battled injuries throughout his career, but when he's right he is transcendent. New Orleans will need to decide what to do with him and another Dukie, Brandon Ingram. Williamson and Ingram played in only 74 games combined last year.