This Sunday, the NASCAR Cup Series 2022 finally gets underway. The world famous Daytona 500 race will kick off a relentless season of racing that sees 36 races in 37 weeks. This year promises to be one of the most exciting in recent times, with a new car and a new set of rules leading to potential surprise winners, upsets and a levelling of the playing field.
Makin' laps. 🔊#DAYTONA500 pic.twitter.com/UW8DDbPCRs

— NASCAR (@NASCAR) February 16, 2022
We'll take a look at the top contenders, some drivers to watch out for and break down the rule changes ahead of this season.
The Next Gen NASCAR vehicle & rule changes
The newest iteration of the NASCAR race car has been likened to a kit-car by some experts, and it is comfortably the biggest overhaul to the car in a very long time.
This year, teams won't be building the parts that make up their cars – they will be supplied by varying central manufacturers. Many of these parts are more or less standard issue and cannot be manipulated or changed by the teams – which will in theory level the playing field.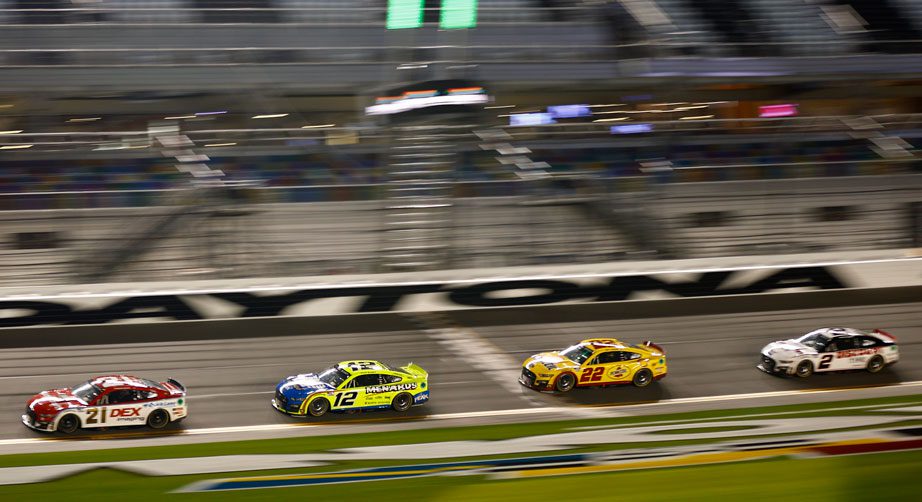 There are some more detailed changes. One of the most notable is with the wheels; the introduction of 18-inch aluminum wheels with a central wheel lug nut, rather than five separate nuts. Another comes with the transmission, which will now be an integrated unit that can perform gear changing and splitting at the same time. There will also be an independent front and rear suspension mechanisms.
In terms of rule changes, they link heavily with the changing of the vehicles. For shorter and most intermediate tracks, vehicles will be obliged to use a base horsepower engine of 670, with a reduced spoiler of 4-inches.
With the overhaul of the parts and their application to the cars, teams will have to find new ways to gain an edge, and it could take a long time until we know who has discovered that edge quickest.
Can Kyle Larson defend his Championship? 
It is notoriously difficult to win consecutive NASCAR Cup Series Championships. It was last won by the same driver on two consecutive years by Jimmie Johnson – who actually won it five years running between 2006 and 2010.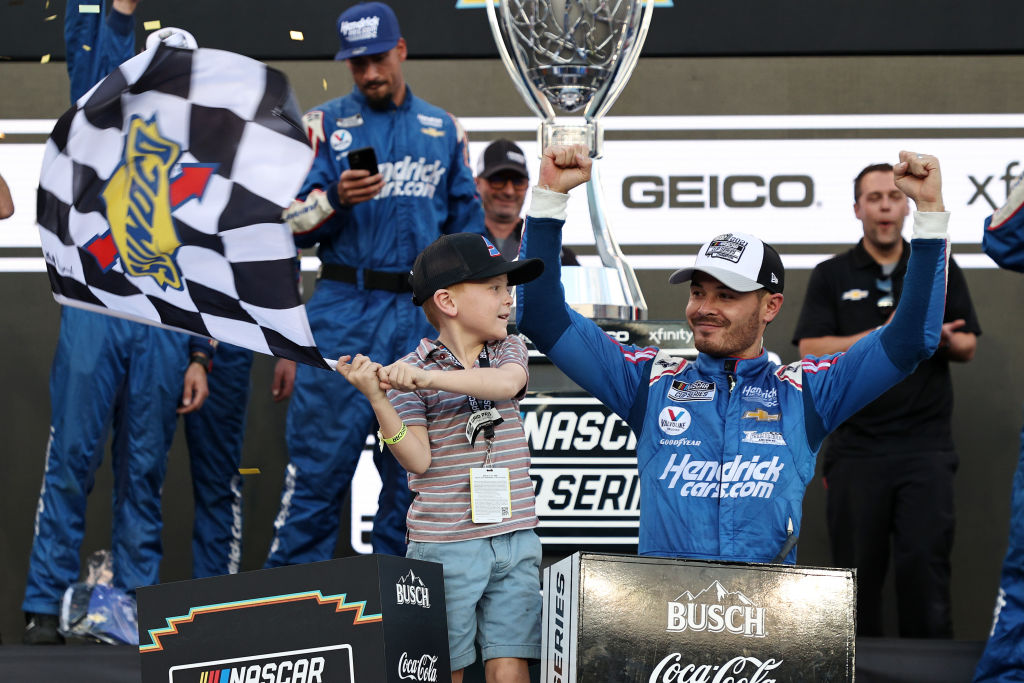 There is, however, no denying the incredible season that Larson and his Hendrick's Motorsport team had last year. The victory was the 14th Championship for Hendrick's – the most of any other organization – giving Larson a strong foundation from which to put up some impressive numbers:
Larson lead in wins for the season (10) – six more than the next highest driver.
He lead in fastest laps (1288) – a staggering 585 more than any other driver.
Larson lead for a total of 2581 laps across the season, over 1000 more than Denny Hamlin (1502). That accounts for almost a third (28.7%) of all the laps raced in 2021.
He had the highest average starting position (6.1), and the third-highest average finishing position (9.1).
He ranked 13th in the number of quality passes (1591) and 28th in total green flag passes (2643).
Who are the nearest challengers? 
There are a number of drivers who will be hoping to challenge for the title this year.
Denny Hamlin is still waiting to win his first NASCAR title. The talented Joe Gibbs Racing driver started ferociously last year, recording a top-five finish in all but one of the first nine races of the season, but fell away in the second half of the year. He has finished in the top four of the last three seasons in the drivers' standings, and official NASCAR betting odds give him an 11/2 shot at finally getting his hands on a title this season.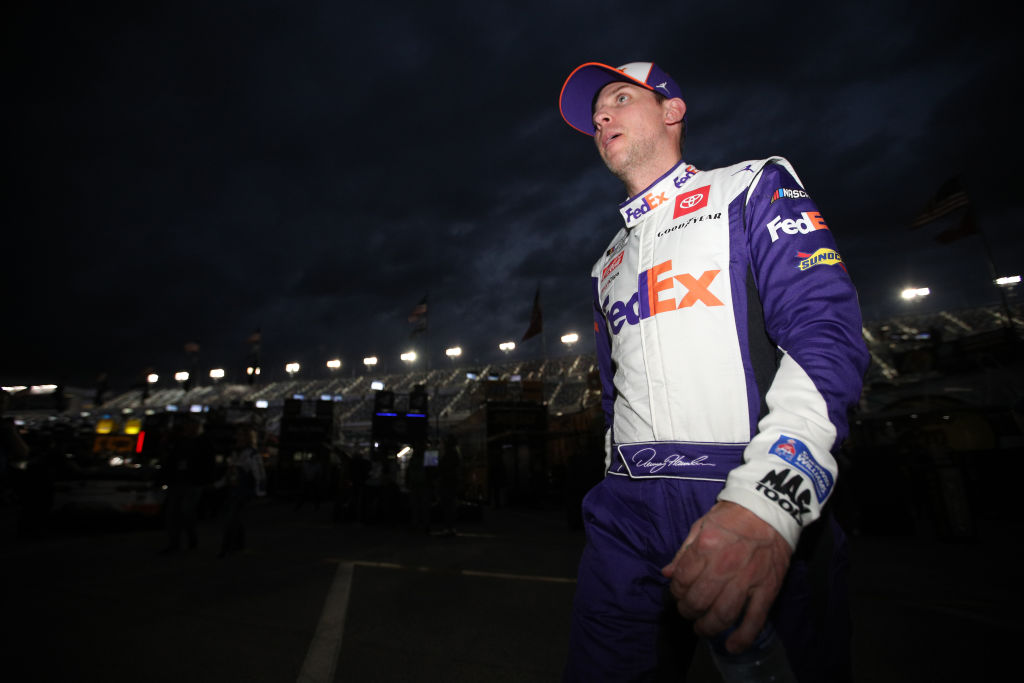 A champion in 2020, Chase Elliot is another driver that will have one eye on this year's NASCAR Cup Series title. Unlike Hamlin, he has the experience required to win a championship, which will stand him in good stead for what will likely be a tumultuous year, with many lead changes. Last year, he posted some strong numbers: finishing in the top five in laps lead, stage wins and top-10 finishes. At 5/1, Elliot has the narrowest odds of the field after Larson.
Another previous Cup Series champion looking to add to their trophy cabinet is Denny Hamlin's teammate Martin Truex Jnr. He's finished as runner up in three of the last four seasons, and his 17/2 odds this season place him yet again in the top echelon of drivers. With an average finishing position in the top 15 and four wins last year, Truex Jnr's driving talent is not in doubt.
One to watch: Chase Briscoe 
Last year's coveted Rookie of the Year accolade went to Stewart-Haas Racing's Chase Briscoe – the second consecutive Rookie of the Year for their organization. Briscoe finished 23rd in the standings and recorded a top 20 average finishing position (19.7), completing a total of 821 quality passes.
A team worthy of watching this year will be the newly formed 23XI, co-owned by Denny Hamlin and Michael Jordan – one of a number of famous sportspeople and personalities to have ventured into funding teams.