As the Eredivisie returns this weekend after the Winter break, we thought we'd take a look at the season as we reach the halfway point. Here's our evaluation of the title race, European contenders, surprises, disappointments and players of the season so far. But first, here's the table as we head into week 19:
De eindstand na 18 speelrondes 🔚 @PSV gaat de winterstop in als 'winterkampioen' #onsvoetbal pic.twitter.com/iCgHb6jCL5

— Eredivisie (@eredivisie) December 23, 2021
Title Race Unexpectedly Wide Open
At the start of the season most analysts picked Ajax to become champions once again. They have a solid squad and coach Erik ten Hag has been achieving excellent results for a number of years now. In the Champions League, Ajax showed that they can compete with the best teams in Europe, winning every group stage game. In the Eredivisie they are also demonstrating some incredible football, and they are on course to score more than 100 goals by the end of the season. Right now they have a goal difference of 56-4. On each of the occasions in which they have conceded, however, Ajax have lost. Meaning that on average they lose three points per goal conceded.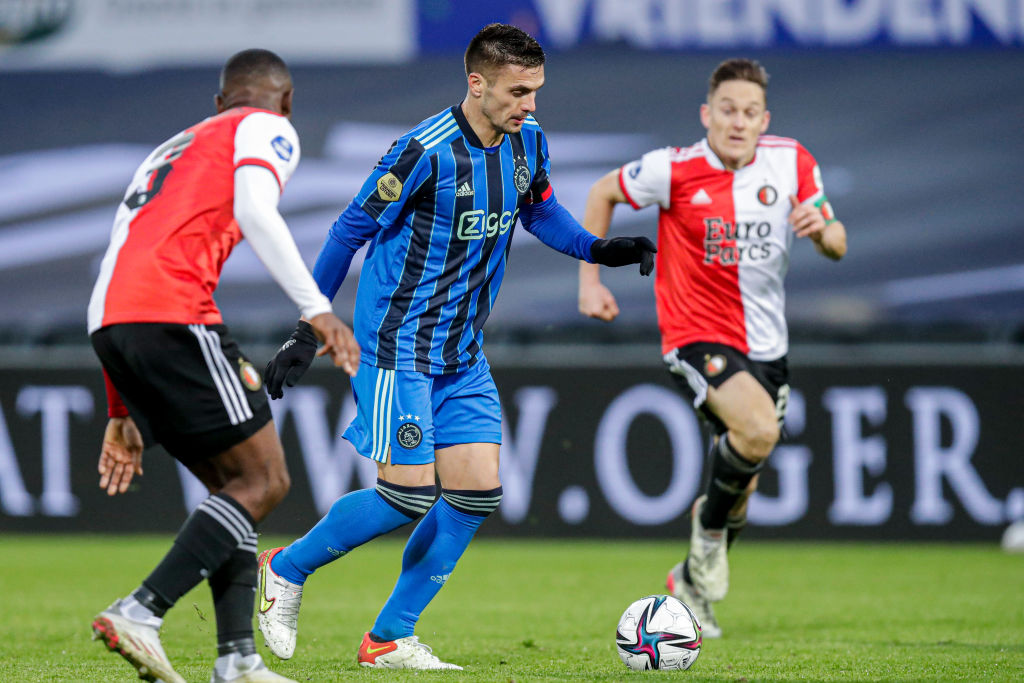 League leaders PSV are less impressive and it showed in their game with Ajax, in which they lost 5-0. PSV have a goal difference of 46-24. Per goal against however, PSV only lose 0.46 points. Compared with Ajax's record, this could be an important difference at the end of the season. On the other hand, despite leading the league, PSV only have the sixth-best defence. Their record of goals conceded is closer to that of Sparta in 16th than it is of Ajax.
Feyenoord lose 0.88 points per goal they concede. It should be said that it is something of a surprise that Feyenoord have managed to stay close to PSV and Ajax. They only have one point more than they did at the same stage as last season. Crucially, Feyenoord collapsed in the second half of last season, which means now is the time for them to step up if they are to be taken seriously. Right now they look solid and also went through in the Conference League as group winner.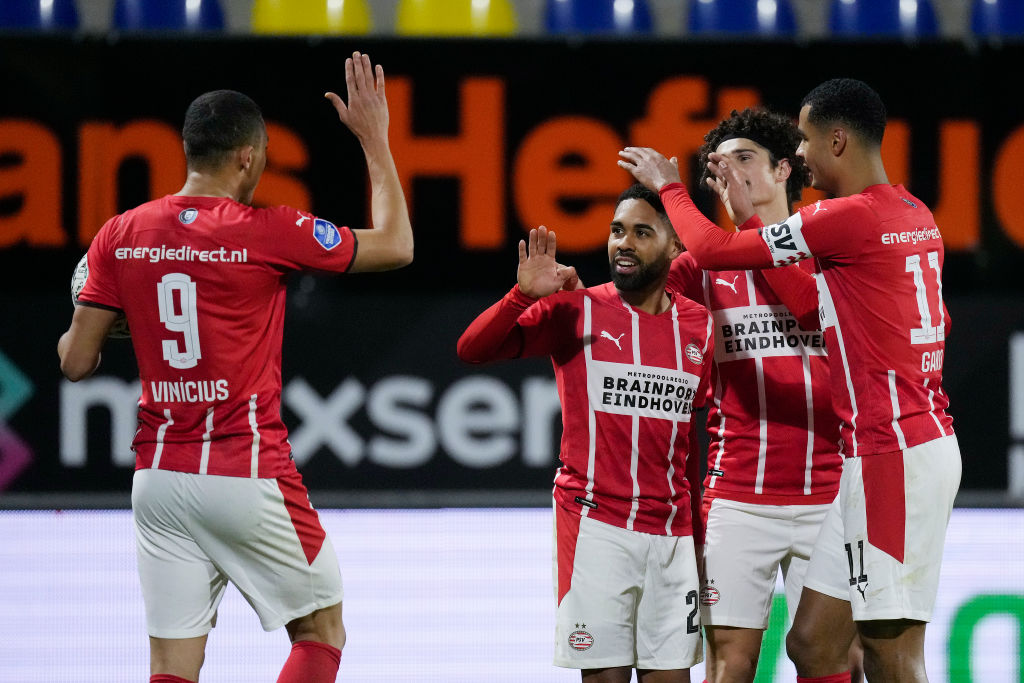 Having said all this, just four points separate the top three, with 18 games played so far. With Ajax's tendency to lose the games in which they don't play well (which isn't often), the door could be open for a three-way run to the title.
Teams Jostle for European Spots
If a team from the top seven wins the KNVB Beker, the teams placed fifth to eighth will enter the Conference League play offs. Before the season start it was expected that AZ would fall from their heroic third-placed finish to around fourth or fifth, given they'd sold Stengs, Boadu, Koopmeiners and Bizot for a total of 49 million euros. But they started the season miserably and fell into 14th at one point in October. Of late, they had found some form: winning five in a row. They are on course to catch Vitesse in fourth, just one point ahead.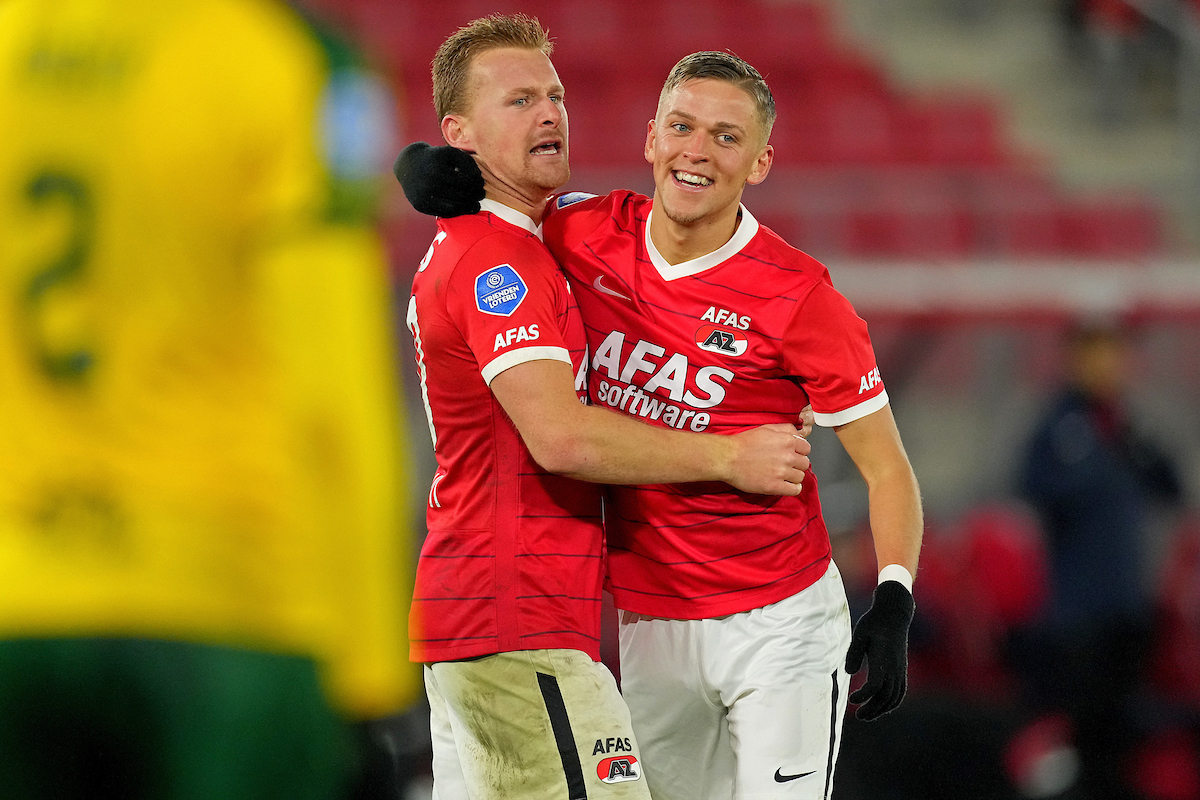 Equal on points with AZ is FC Twente, who have massively improved on their 10th finish of last season. Behind them, Utrecht find themselves in seventh. Their pre-season ambitions of finishing in the top-four have dwindled, and rumours are circling that coach Rene Hake could be fired if things don't improve quickly.
Surprise-Packages of the Season
Without a doubt, the biggest surprises of the season are the promoted teams, but one of those three stands out especially. Cambuur led the Eerest Divisie for almost two years, having been prevented from promotion due to Covid. Last season, they became champions with a 15-point lead over Go Ahead Eagles. They lost their top-scorer Muhren to his old club FC Volendam, so there were doubts as to how Cambuur would fare without him.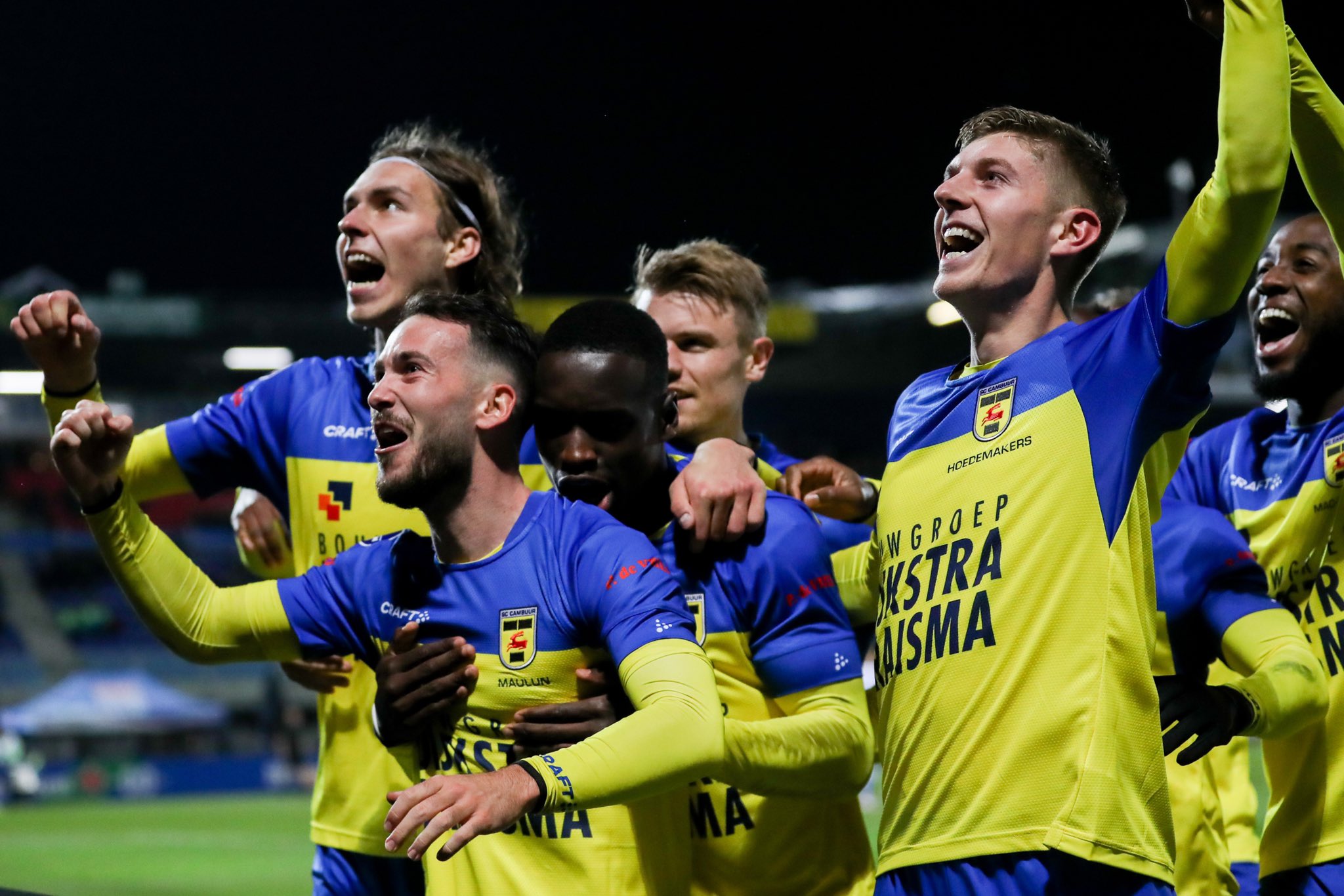 Their all-action style is extremely offensive: which has yielded some gigantic defeats at the hands of the bigger teams: 9-0 against Ajax and 6-1 to Vitesse. On the other hand, they have picked up nine victories, meaning they sit just one point behind Utretch, in eighth. 
The Biggest Disappointments…
Sat bottom of the table, you are never really living up to expectations. But PEC Zwolle is a negative surprise this season: it was expected that they would end somewhere between 11th and 14th in the league. Instead, they remain rooted with just six points to their name – and only one win. Their largest problem is their lack of firepower. They've failed to score in 10 games this season, and they have just one player that has scored more than two goals. They should look for a striker in the January window.
The other two teams in relegation spots are also massive disappointments. Sparta Rotterdam reached the play-offs for the Conference League last year, but now they find themselves in a relegation play-off spot. Judged against last year's finish, this is the largest disappointment: they're eight spots worse-off in the table. Sparta and Fortuna Sittard both have 13 points, and therefore a seven point advantage over PEC. Fortuna Sittard were hoping to become a more stable Eredivisie team after their 11th place finish last season, but now have to fight relegation again.
Player of the Season, So Far…
Although Ajax have a lot of outstanding players, there is one that has stood out for them this season; Seb Haller is the league's top-scorer with 12 goals. His form in the Champions League has been spectacular, which begs the question as to whether he could have scored more in the league. Surprisingly, he has just one more than Feyenoord's Linssen, which makes Linssen's performance arguably more impressive. He has played in the Eredivisie since 2010 and his best season was 2017/18 where he scored 15 goals for Vitesse and delivered 5 assists. He currently has has 11 goals and 5 assists to his name, meaning he should surpass his best ever season.