Bayreuth gained a valuable win over a mid-table rival last night, with an incredible 94-92 home victory against Braunschweig.
The win came after two consecutive defeats and keeps them within touching distance of making those all-important quarter-final play-offs.
TABELLE: Der @FCBBasketball baut seine Spitzenreiterposition aus, allerdings dicht gefolgt von den @TelekomBaskets und @ratiopharmulm. @BGGoettingen rutscht nach der Niederlage gegen den @syntainicsmbc aus den Playoff-Rängen, die sich wichtige Punkte im Abstiegskampf sichern. pic.twitter.com/xu0n4XR5zt

— easyCredit BBL (@easyCreditBBL) January 23, 2022
It was a fiercely contested, aggressive affair: with 52 fouls in total across the whole game. Despite the evenly-matched competitiveness of the teams, it was the visitors who were the happier of the two teams heading into the break – taking a 43-52 lead into half-time.
Bayreuth opened the second half in much better form, hauling themselves back into the game, tying it at 66-66 around the 30 minute mark. Braunschweig's partnership of Peterka (22 points, 3 rebounds) and Brown (19 points, 3 rebounds) were relentless though, and ensured constant pressure in the points. Their energy was critical, and a Krämer three-pointer just before the end of the third quarter ensured that they would enter the fourth quarter with a four-point lead. 
The fourth quarter was to be Bayreuth's. Marcus Thornton (27 points) and Sacar Anim (17 points) lead the charge from the beginning of the second half and carried on that form into the end of the game. In the end, Anim came up perfectly to score the decisive basket and resultant free-throw to seal an important win for his side.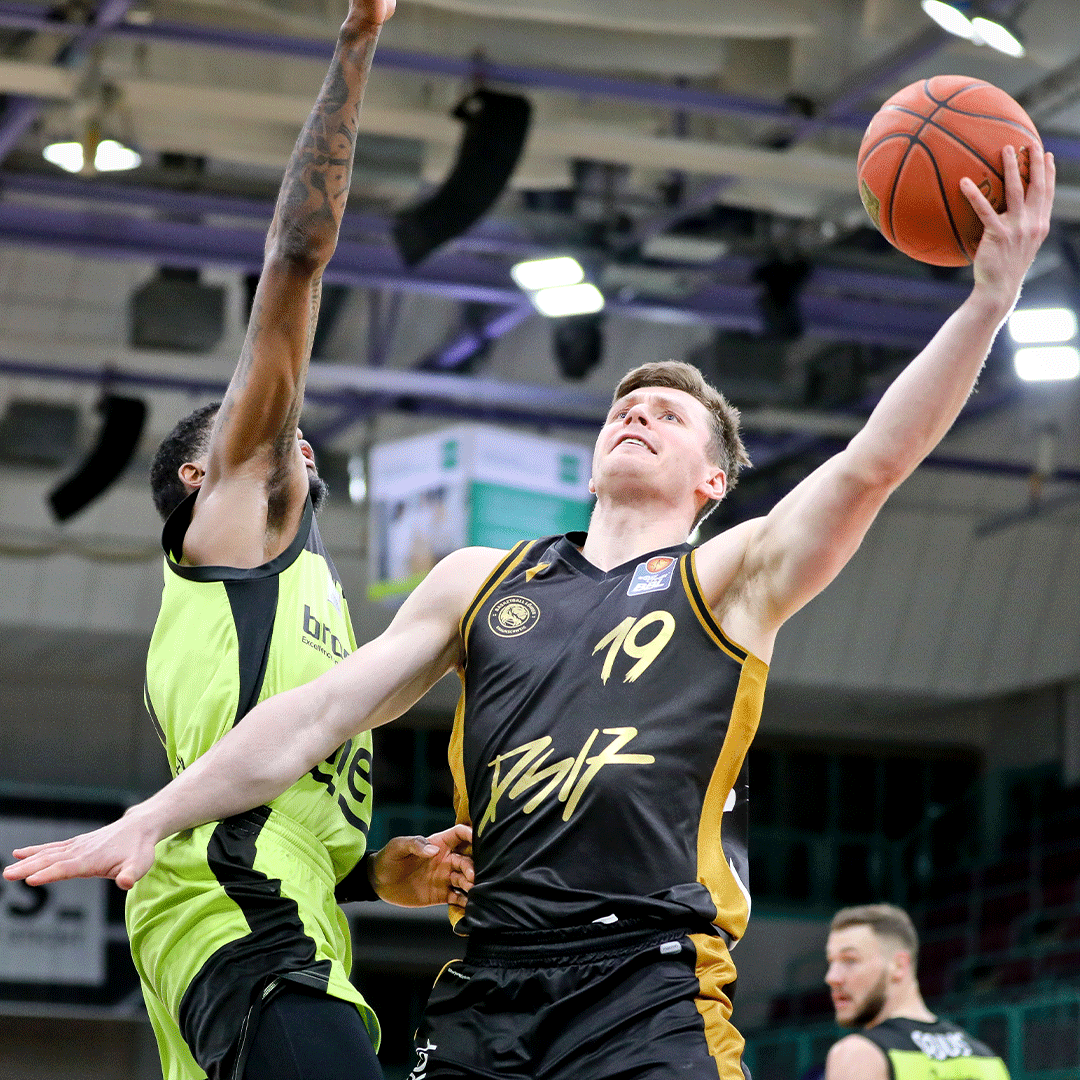 "Of course I'm happy that we were able to turn the game around", said Bayreuth Head Coach Raoul Korner.
"There wasn't much to talk for us in the first half because we immediately had two key players in foul problems. On the one hand Marcus, who carried us offensively today and on the other hand Martynas, who has been carrying us for weeks. That was a problem, but on the other hand, we weren't as focused as we need to be when we lose players. After initial difficulties, we managed to win this game in the second half with a lot of energy, a lot of fighting spirit and important stops in defence."