#3 Indiana (24-8) vs #2 UConn (27-5) – Bridgeport Regional
Consider this matchup "Blue Blood vs. New Blood". Overcoming a rash of injuries this season, including the first two-thirds of the season to last season's National Player of the Year Paige Bueckers, UConn still manages to find themselves in prime position for their 14th consecutive Final Four appearance. In Buecker's absence, senior Christyn Williams has stepped into the leading scorer's role averaging 14.5 points per game.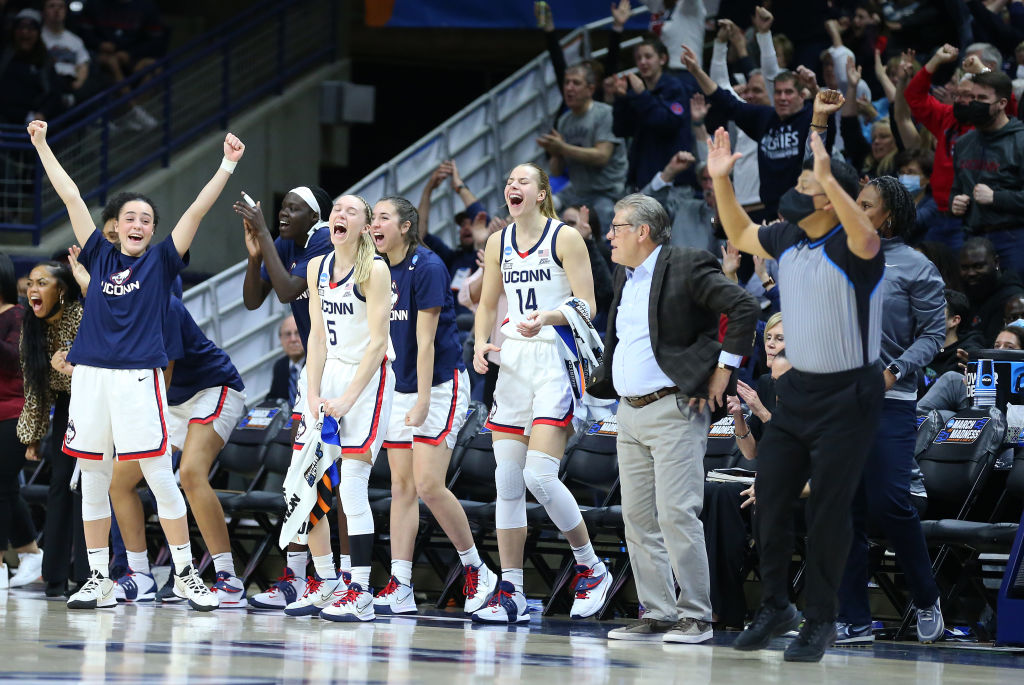 The Hoosiers, while lacking the Huskies' lengthy pedigree, are ready to take the next step. Last season, Indiana fell one game short of the Final Four, losing to Arizona in the regional championship. This time around, Indiana boasts the two-headed monster of senior guard Grace Berger and junior forward Mackenzie Holmes, who both average better than 15 points per game.
#10 South Dakota (29-5) vs #3 Michigan (24-6) – Wichita Regional
It's not the Big Dance unless Cinderella is invited, so welcome South Dakota to the ball. The Summit League champions shook up the bracket by defeating Ole Miss in the first round and then stunning #2 seed Baylor in their home arena. The Coyotes excel at ball security, averaging just 11 turnovers per game, the second lowest mark in the nation. Senior point guard Liv Korngable is the engine that makes the Coyotes go, averaging 12.7 points and 3.8 assists per game.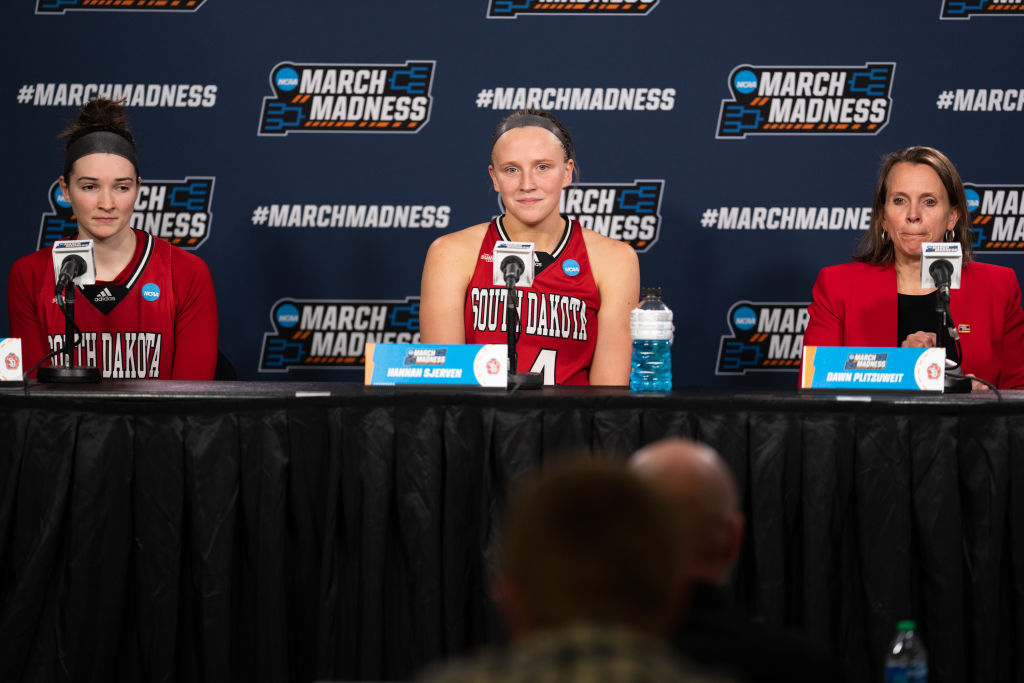 Michigan is one of a quartet of Big Ten teams in the Sweet Sixteen, and making their second straight, second weekend appearance after reaching this level for the first time last season. The Wolverines will try to dominate South Dakota on the glass, as Michigan averages 10.6 more rebounds per game than their opponents, good for sixth in the country. Senior Naz Hilmon is the Michigan star, nearly averaging a double-double with 21.3 points and 9.6 rebounds per contest.
#5 North Carolina (25-6) vs #1 South Carolina (31-2) – Greensboro Regional
Border clashes are intense anyway, but in the Sweet Sixteen they are positively feverish. National top seed South Carolina moved easily through the first two rounds, holding their opponents to just 27 points per game. North Carolina will have to figure out how to stop national player of the year candidate Aliyah Boston, who leads the Gamecocks with 16.4 points and 12.1 rebounds per game. If North Carolina is to knock off their southern neighbors on Friday night, their sophomore trio will have to shine. Guards, Kelly Deja, Alyssa Ustby, and Kennedy Todd-Williams, all average double digits in scoring, and combine for 55% of the Tar Heels' offensive production.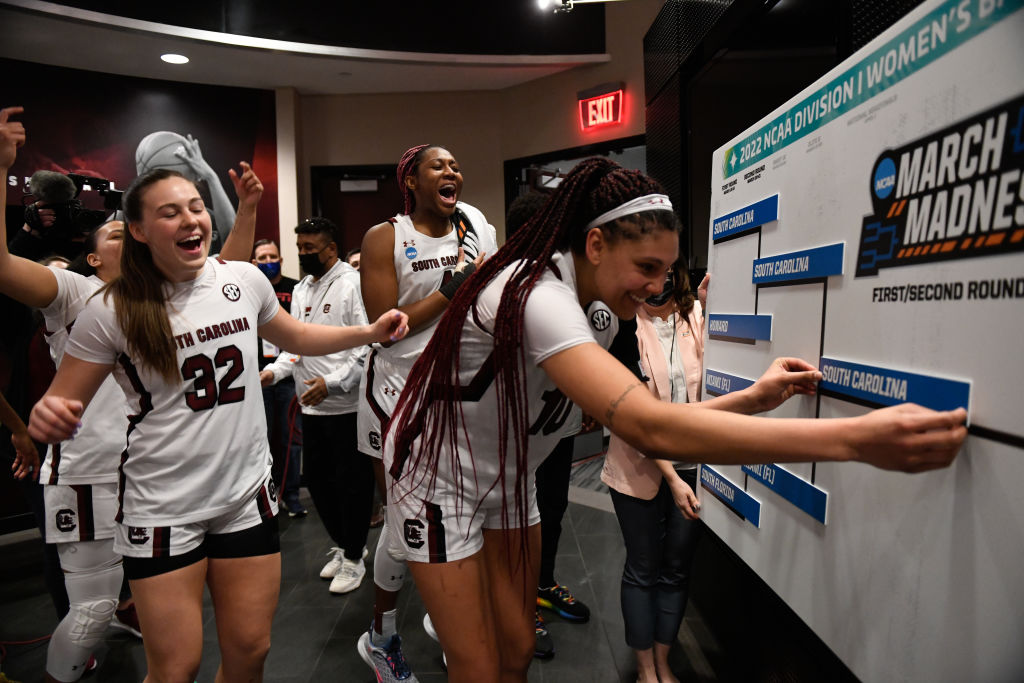 #10 Creighton (22-9) vs #3 Iowa State (28-6) – Greensboro Regional
South Dakota isn't the only #10 seed in the Sweet Sixteen. Creighton knocked off #2 seed Iowa, when sophomore guard Lauren Jensen, a transfer from Iowa, drilled a three-pointer with 12.6 seconds left for a 64-62 upset victory.
Creighton's Lauren Jensen, an Iowa transfer, hit the game winning shot to defeat Iowa… in Iowa. pic.twitter.com/xW4Von58vr

— SB Nation (@SBNation) March 20, 2022
Creighton specializes in ball possession, leading the NCAA with a 1.59:1 assist-to-turnover ratio. The Bluejays will now meet the Hawkeyes' in-state rival Iowa State. The Cyclones, one of two schools remaining with teams still alive in both the women's and the men's tournament, have reached the Sweet Sixteen for the sixth time, but just the first since 2010. Iowa State is the second-best three-point shooting team in the nation at 38.9 percent, led by senior guard Ashley Joens who has made 90 triples this season.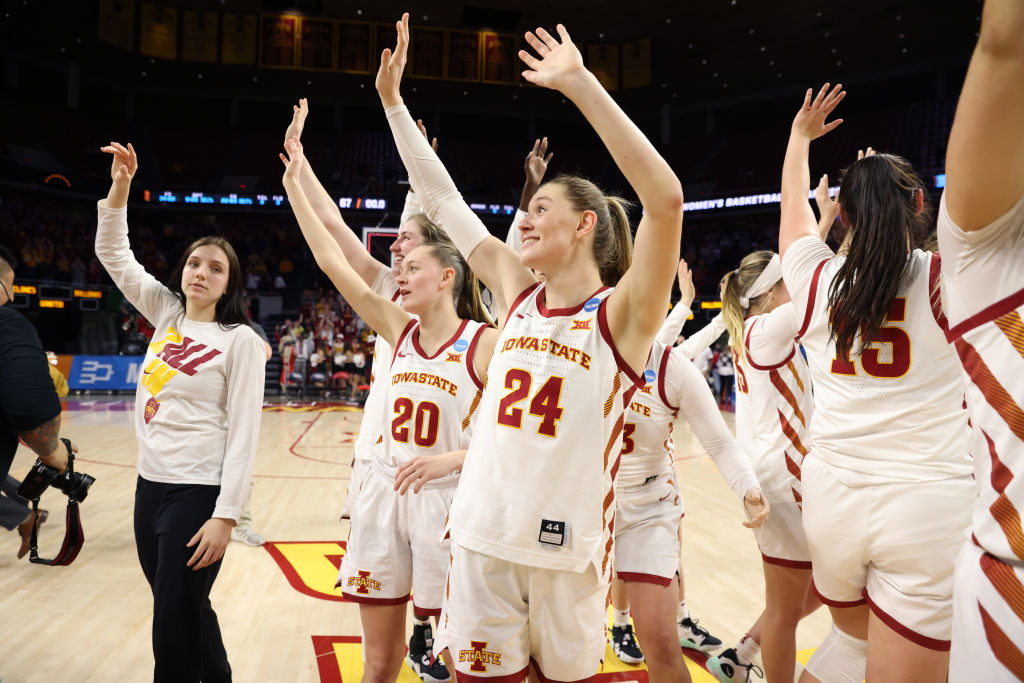 #4 Maryland (23-8) vs #1 Stanford (30-3) – Spokane Regional
Maryland's high-powered offense is fresh off a pair of blowout wins over Delaware and FGCU to reach their 10th Sweet Sixteen under head coach Brenda Frese. Maryland ranks first in scoring among the teams still remaining in the tournament at 79.2 points per game. It's hard to key on any individual in the Terrapins' balanced scoring attack as all five regular starters average in double digits, but sophomore forward Angel Reese commands attention with a 17.6 points per game scoring average, and 10.7 rebounds per game.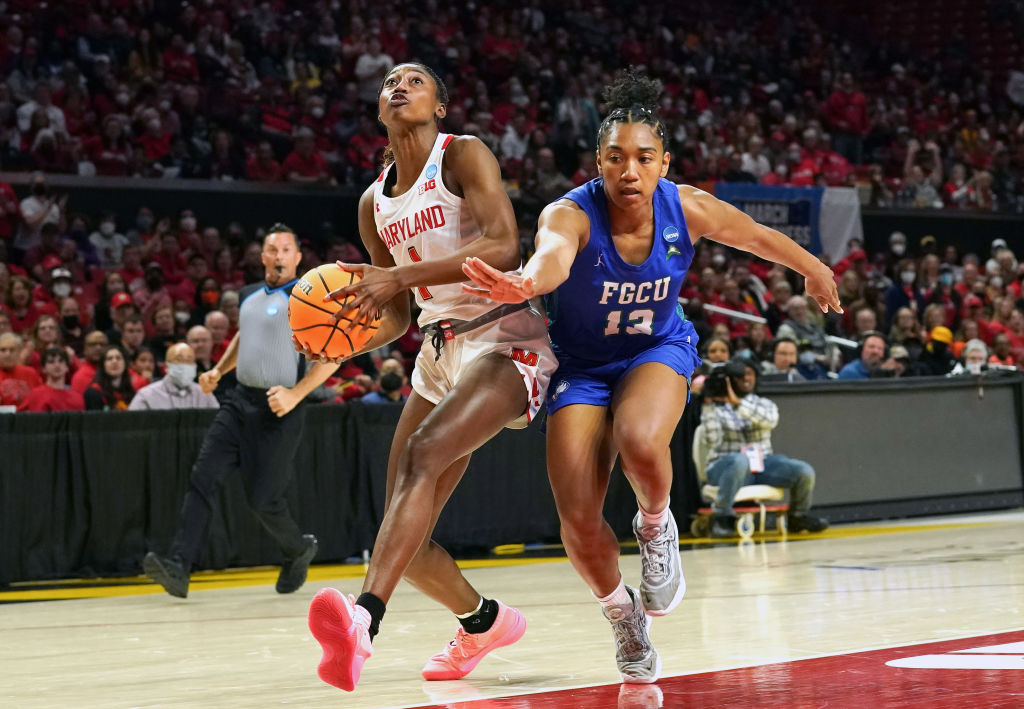 Standing in the Terrapins' way is west coast powerhouse and defending national champion Stanford. Behind a first round breakaway dunk by junior Fran Belibi, and a 36-point second round game by senior Lexie Hull, the Cardinal cruised into the regionals.
🚨 FRAN SLAM 🚨

📺 » ESPN2
💻 » https://t.co/9zAJqh12Gd#GoStanford pic.twitter.com/8o1M8l1AY3

— Stanford Women's Basketball (@StanfordWBB) March 19, 2022
Junior national player of the year finalist Haley Jones contributes 12.6 points and 7.6 rebounds per game, as the Cardinal are playing in their 28th overall and 14th consecutive Sweet Sixteen.