The highest level of professional rugby in the North America returns for another thrilling season this weekend. Major League Rugby is heading into its fifth season since its inception in 2018, and the league is stronger than ever.
Here we breakdown everything you need to know to start watching the action unfold on Saturday.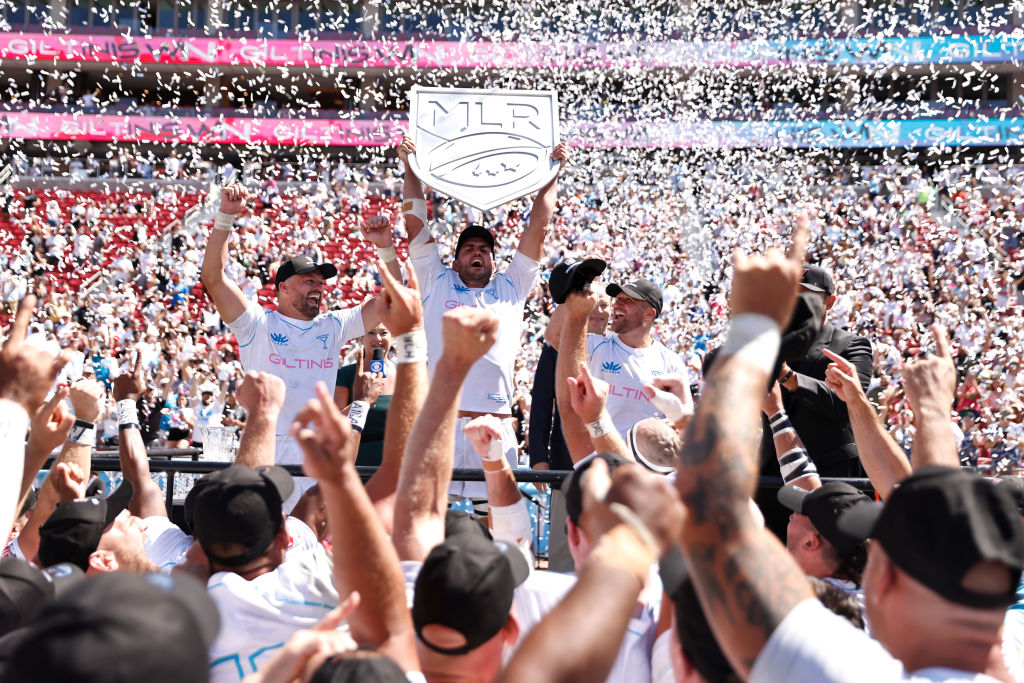 Format and Origins 
In its inaugural season in 2018, there were just seven teams competing for the first professional rugby union championship in North America. The league was formed with the mission to take the growing network of players and fans in the United States and Canada to the next level, and elevate the standards of the game throughout America. It also wanted to give dedicated athletes in the amateur game the opportunity to improve and demonstrate their talents at a professional level.
In 2020, MLR conducted the first ever collegiate draft, with over 400 applicants.
Since 2018, the League has grown to feature 13 teams – the most recent addition being the Dallas Jackals – an expansion team who will be making their debut in the league in 2022.
This is the Rise of Rugby. This is Major League Rugby.#RiseOfRugby | #MLR2022 pic.twitter.com/5ZBbRzmFTF

— Major League Rugby (@usmlr) January 28, 2022
The League runs from February to August, including a regular season and postseason playoffs.
Depending on location teams are split into an Eastern and Western conference. Each team plays a double round-robin within their own conference, as well as each team in the other conference once – a total of 16 games. The teams that finish first and second in each conference play each other in the semi-final playoffs, to determine the winner of their respective conference. The championship game features the winner of each conference.
The 2022 Major League Rugby conferences this season will look as follows.
Eastern Conference: New England Free Jacks, NOLA Gold, Old Glory DC, Rugby ATL, Rugby New York, Toronto Arrows
Western Conference: Austin Gilgronis, Dallas Jackals, Houston Sabercats, LA Giltinis, San Diego Legion, Seattle Seawolves, Utah Warriors
Viewership and Growth
The rise and rise of rugby in the United States and Canada has been impressive across the last decade. The introduction and growth of the Major League Rugby has seen a near-exponential rise in viewership and interest. The statistics on its meteoric rise speak for themselves:
More than 2 million households tuned in for the 2021 Championship on CBS, a 300% increase from 2019.
There were over 45,000 registered subscribers in the launch year of The Rugby Network, the MLR's own streaming platform.
There was a 67% growth in new users to www.MajorLeague.Rugby during the 2021 season, as compared to 2019.
Despite the pandemic clearly affecting much of the sporting world last year, and despite the cancellation of the 2020 season, not a single game was cancelled throughout 2021. This was immensely helpful in getting the attention of rugby fans and growing broad knowledge of the game, as the action continued throughout the year.
Previous Winners & Standout Teams 
Reigning champions Los Angeles Giltinis were victorious in their inaugural season in the MLR, just the second team in US professional sports history to have done so. They did so by defeating Rugby ATL from Atlanta 31-17. Their entire season was emphatic, scoring more points (593) than any other team and conceding the second-fewest (335) of all other teams in the league. They also scored more tries (86) than any other team, won 87.93% of scrums, 83 turnovers and 292 lineouts. They play their home games at the Los Angeles Memorial Coliseum and their head coach, Stephen Hoiles, played 16 times for his native Australia.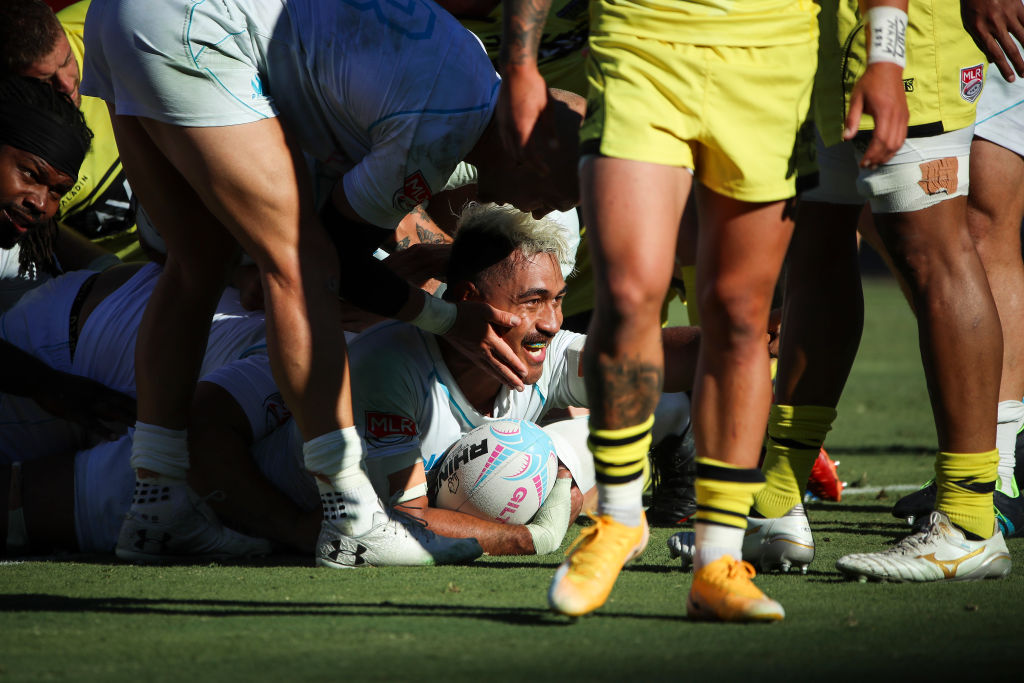 Champions in 2018 and 2019 were the Seattle Seawolves, who did everything in their power not to retain their title last season. They finished the season with just four wins and 12 losses, the second-worst record in the league. They scored the second-fewest tries (46) and the second-fewest offloads in the whole league (85). They have retained just five players from their inaugural season, but have some exciting additions this year that will look to improve on last season's title defense.
The Dallas Jackals are the newest team to enter the MLR, and it will be worth keeping a close eye on their debut season. They have assembled an otherwise inexperienced roster, aside from Chris Pennell, the versatile back who played over 200 times for Worcester Warriors in England, as well as a handful of international caps.
Focused and ready for the journey ahead. 3 days until the Jackals' @usmlr debut #JoinThePack | #RiseOfRugby pic.twitter.com/TBd34qXc5F

— Dallas Jackals (@DallasJackals) February 2, 2022
Famous Faces 
As well as promoting an ambitious crop of young talent coming through the collegiate and amateur rugby networks, Major League Rugby has also embraced foreign players bringing international experience.
There have been a number of very famous players enter the league. French international Mathieu Bastareaud joined Rugby New York on a loan deal from Toulon in 2020. World Cup winner and legendary All Blacks' centre Ma'a Nonu joined San Diego Legion for the 2020 season, playing four games before the season was unfortunately halted. South African World Cup winner Tendai Mtawarira also announced that he would be joining Old Glory DC, but the pandemic prevented him making an appearance. Former England captain Chris Robshaw currently plays for San Diego Legion and will be hoping his experience can help his side go far in this year's competition.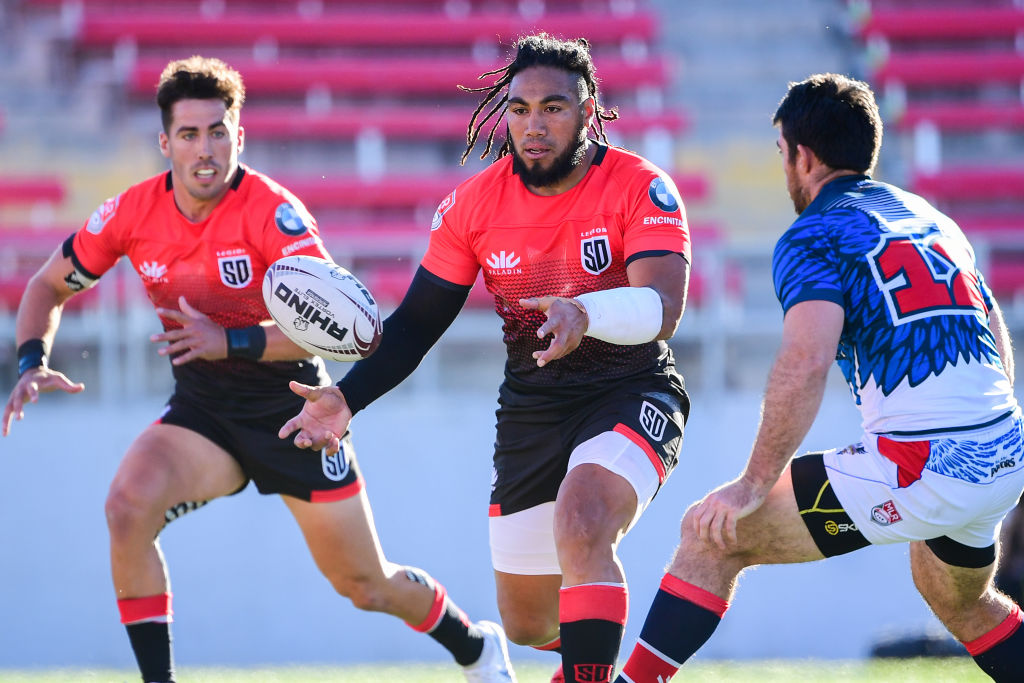 In 2021, the Giltinis winning team featured two heavyweights of international rugby. Adam Ashley-Cooper won 121 caps for Australia – the third-most in history for the Wallabies, and was a central part of Australian squads that narrowly missed out on World Cup glory. This year he lives up to his nickname of 'Mr. Versatile' – having played as a full-back, winger and centre – by joining the coaching staff as an assistant, following his retirement in August 2021.
Man-of-the-match in the Giltinis championship winning game, Matt Giteau also announced his retirement from rugby union in the summer, before deciding to return to the Giltinis for one more year. Giteau also won over 100 caps for Australia. 
When can I watch? 
This weekend, Major League Rugby returns! There are a number of enticing games to kick off the season.
The first game kicks off on Saturday, with Rugby ATL taking on Old Glory DC. Next up is a Texan battle between Austin Gilgronis and debutants Dallas Jackals; a win would be an incredible start to their MLR existence for Dallas! Champions LA Giltinis are in action later, taking on Houston Sabercats. Games are televised on Fox Sports 1, Fox Sports 2, and a number of other national and local networks.