One weekend in Cleveland will make or break the season for several contenders in the Mid-American Conference. The winner of the traditional one-bid conference goes on to the NCAA Tournament. And while some other teams may find a smaller postseason home, berths into the Big Dance are how programs are evaluated. Led by the usual suspects, here are the top contenders in the MAC Tournament in order of seed. We've also laid out the schedule and other important information for fans following along. 
When is the MAC tournament? Where can I watch? 
The MAC men's basketball championship runs March 9-11 at Rocket Mortgage Fieldhouse in Cleveland. The quarterfinals (March 9) will all run on ESPN + while Friday's two semifinal games air on CBS Sports Network. The tournament final is Saturday night at 7:30 pm ET and is on ESPN2.  
The women's MAC tournament runs March 8-11, with the first game tipping off at 11:00am ET. You can watch all games on ESPN+, apart from the final, which airs on CBS Sports Network.
Men's contenders and storylines
Toledo Rockets (16-2, 80 NET): As consistently good as Toledo has been (.722 win percentage last five seasons), UT hasn't made the NCAA since 1980. Toledo has as good a shot as any once again, behind stars RayJ Dennis, JT Shumate and Setric Millner Jr. and is the league's best offensive team by a decent margin. The Rockets are also the hottest team and enter the tourney having won 15 games in a row. 
Kent State Golden Flashes (15-3, 70 NET): KSU was the favorite for much of the season before Toledo surged down the stretch. Kent State has a collection of strong guards – a recipe for March success –headlined by Sincere Carry and Malique Jacobs. They also have the best scoring margin in the conference, leading the league in scoring defense. 
Akron Zips (13-5, 104 NET): The MAC's reigning champion has the league's leading scorer in Xavier Castaneda and a double-double machine in Enrique Freeman. Akron is statistically almost as good defensively as Kent State and will be a tough out in nearby Cleveland.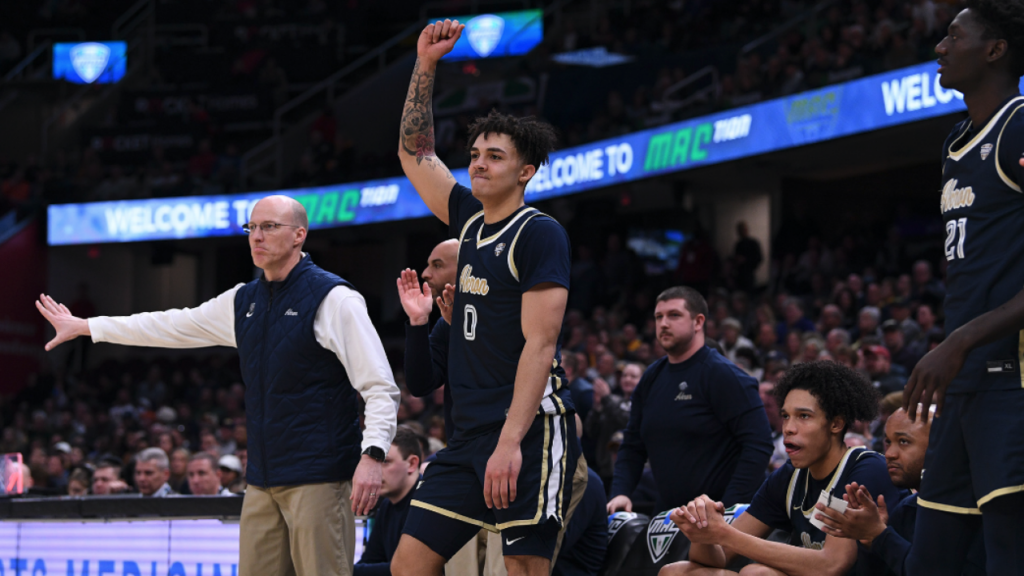 Ball State Cardinals (11-7, 145 NET): While Toledo, Kent and Akron are the usual suspects, a new-ish contender this year is Ball State under first-year head coach Mike Lewis. The Cardinals have marquee wins over Toledo and Akron, yet lost games to cellar teams Eastern Michigan and Western Michigan. At their best, the Cardinals could be playing Saturday night and at their worst, could go home early. Regardless, BSU has a team to watch this week.  
MAC Men's Darkhorse: Northern Illinois, enjoying one of its better seasons in recent years, won eight games away from home this season. NIU, owner of a recent win over Kent State, is just good enough to cause trouble for the top contenders. 
The men's players to watch in the MAC Tournament 
Sincere Carry, Kent State: In the conference's top eight in points, assists and steals, he's the veteran guard that makes Kent State go. However, the percentages have dipped this year as opponents have keyed on him.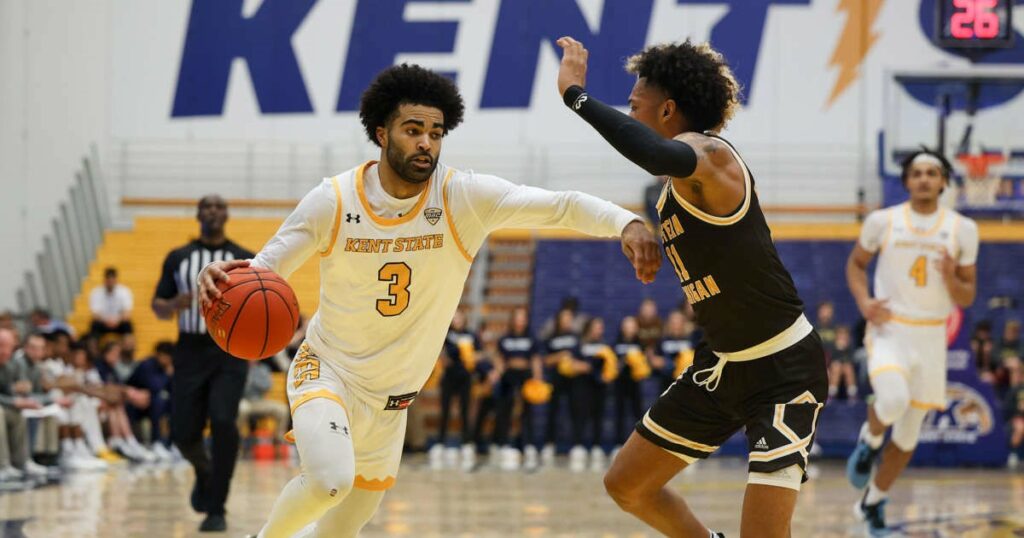 Xavier Castaneda, Akron: The leading scorer in the MAC (21.4 ppg) also led the conference in made 3-pointers. The fifth-year guard has improved every season and is primed to help Akron to a repeat. 
RayJ Dennis, Toledo: Dennis ranked third in the MAC in scoring while leading the conference in assists. That kind of production has driven the high-octane Rockets to the top of the standings. 
Jarron Coleman, Ball State: Coleman, like Castaneda and Carry in his fifth season, is a big-game player who loves big moments. In his last tournament game in Cleveland, he scored 33 points against Toledo and made an overtime-forcing buzzer beater. 
Women's contenders and storylines
Three teams have risen to the top during the regular season – one seed Toledo, Bowling Green, and Ball State. Here's what you need to know about those three teams plus a dark horse to watch. 
Toledo (16-2 69 NET) took over the standings with a late February win at Ball State and now have won 13 games in a row, including close wins over Bowling Green and Ball State over the last two weeks. Quinesha Lockett averaged 20 points per game in conference play for UT, which is aiming for its first NCAA trip since 2017. 
In 2009, Ball State (14-4, 77 NET) made national noise when it won the MAC tournament and beat a Pat Summitt-coached Tennessee team that won the national title the previous year. The Ball State women have often been in the mix since then, including a run to the tourney final last year, but haven't broken through. That could change this time around as the Cardinals are 23-6 and lead the league in 3-pointers made. If the Cards get hot, they can punch their ticket for the first time in 14 years.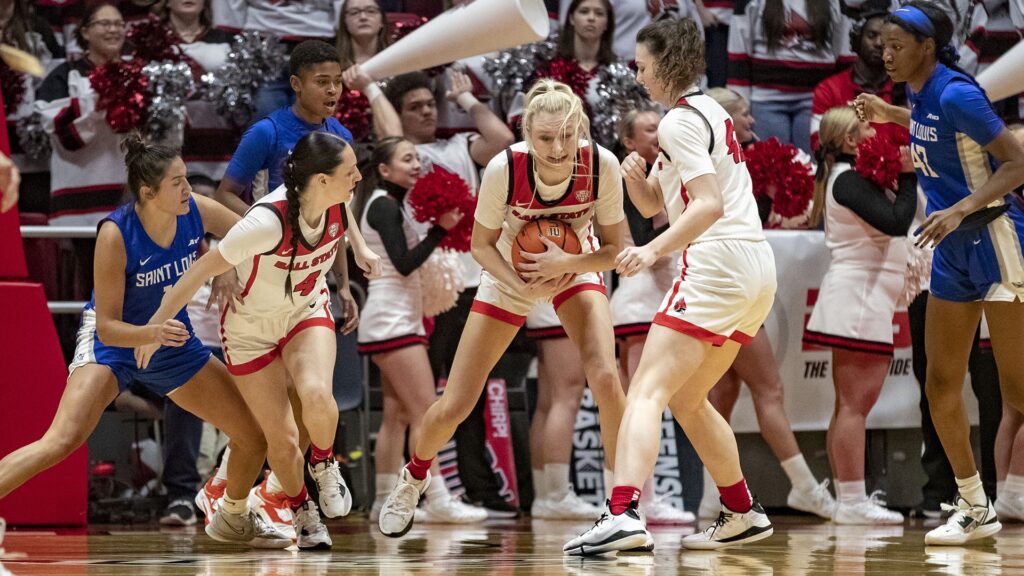 For years, Bowling Green (14-4, 72 NET) was the class of MAC women's basketball. BG made the NCAA five times over seven years before a drought of mediocrity set in. Enter head coach Robin Fralick, who has the Falcons back at the top of the standings after winning the regular season in 2021. Bowling Green is searching for its first NCAA berth since 2011. 
MAC Women's Darkhorse: Kent State, which won 20 games and is the only team in the league with multiple neutral-site wins this year.