Brazil is the home of Futsal. The country has won the Futsal World Cup a staggering seven times from a total of 11 tournaments. The Liga Nacional Futsal (LNF) is the premier division of Brazilian Futsal and this weekend it will play host to the 26th championship final between two of its biggest teams: Magnus – from the state of São Paulo and Cascaval – from the state of Paraná. The two-legged final kicks off on Sunday (12/12), and the second leg takes place a week after (19/12). 
Who will come out on top?
Magnus are the reigning champions and go into the final as favourites to win the LNF title once again. They topped their group in the regular season, with seven wins, two draws and just two defeats. In their 18 matches across the regular season and the playoffs, Magnus have scored 59 goals – with an average goals per game ratio of 3.22. A total of 36 of those goals have come at home – a slightly higher average of 3.88 goals per game (the second-highest in the league) – which adds to their increased chances that they will at least take victory in this first home game. On the other hand, they rank 13th in goals conceded when playing away from home (23 – a 2.55 goals per game average), which means they will likely attempt to create a large margin before travelling to Paraná in the second leg.
Domingo, às 11h, começa a disputa pelo título da #LNF2021.
Pra quem vai sua torcida?#FinaisLNF2021 #CASxMAG pic.twitter.com/l0nDLDUw8l

— LNF (@lnfontime) December 7, 2021
Cascavel, by contrast, have never tasted LNF championship success. Since the league was founded in 1996, Cascavel have never even reached a semi-final before, let alone a final. It is truly uncharted territory for the team from Paraná. They finished second in their regular season group, playing two more games than Magnus due to a larger group size – winning 10 matches, drawing two and losing just two. In the 20 matches they have played up until now, they have scored 62 goals – a rate of 3.1 goals per game. 35 of these came at home, and 27 were scored in away games.
They came through their semi-final via a penalty shootout victory over arguably the league's form team this season: Carlos Barbosa, who had gone completely undefeated in the regular season.
Players to watch
Magnus have some championship players that have been here before. Rodrigo – the league's top scorer for two consecutive seasons, is one of those players. He is the Magnus captain and is famous in Brazil, particularly for his 'heart-on-your-sleeve' approach to games. He is currently Magnus's joint-top scorer, tied on 10 goals with his teammate Charuto. Both players feature in the top 10 for shots on target too.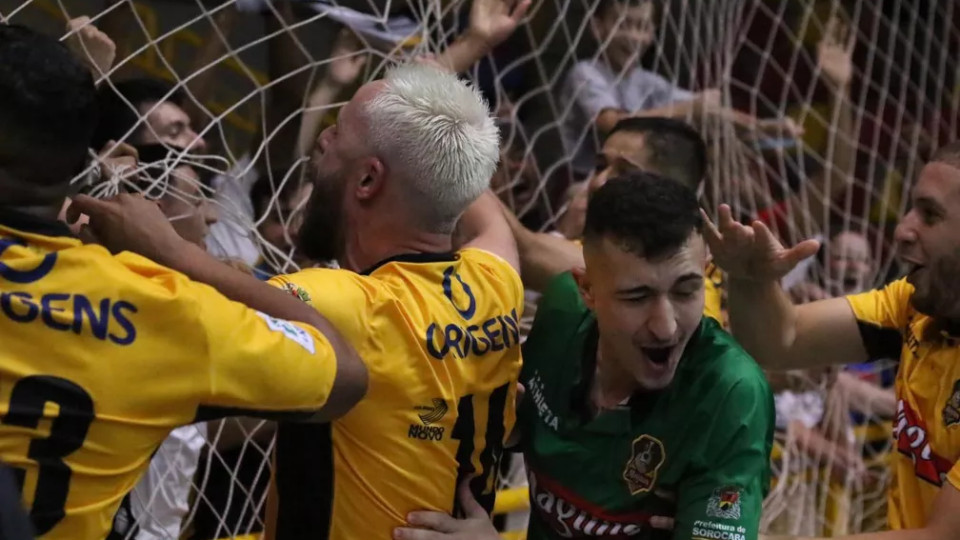 In Roni, Cascavel have one of the best players in the league this season. The 29 year old forward has scored 17 goals in 19 games – averaging 0.9 goals per game. He ranks joint first in the league's leading scorers this season, tied with Dieguinho from Joinville. Magnus will be wary of his ever-present danger and will need to keep him quite to have any hope of winning the LNF title.
So what do we expect?
Magnus will feel confident that their experienced squad, who have been in this position before, can simply manage both games with professionalism. If they stick to the basics and keep Roni quiet for Cascavel, it's difficult to look beyond them winning back-to-back titles.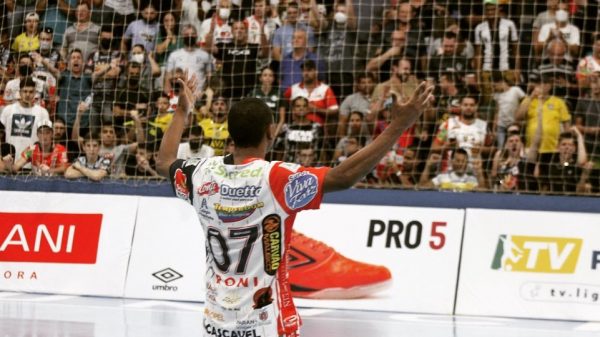 In Cascavel, it really is an underdog story. They've beaten some of the best teams in getting to this stage and will not want to waste the opportunity. In Roni, they have a goal machine, who will be looking to prove himself on the big occasion. If they can make sure that they are still in the tie after the first game, they can go back to Paraná with huge confidence that they can cause a gigantic LNF upset.