17-year-old David Martínez, who has already made his debut in the Monagas first team and is having a great impact in the youth divisions of the "Vinotinto," is already being heralded as the future of Venezuelan football.
It seems a lot to place such expectation on such young shoulders, but David Martínez gives all the impression of an elite player for his age. Daring, intelligent, elegant – these are just some of the adjectives that can be used to describe his game.
He plays as a right-winger, is left-footed, and tends to look inside. At 1.78m tall, he has great technical and organizational qualities.
From the U-17 Sudamericano to the world
His name began making waves abroad after the youth tournament that ended just a couple of weeks ago. There, Martínez scored four goals and recorded three assists, directly participating in seven of the 12 goals that Venezuela scored in the tournament. In this competition, Venezuela managed to punch their ticket to the U-17 World Cup, to be held between 10 November and 2 December this year. Martínez finished fourth in the scoring charts, just one goal behind Brazil's Rayan Vitor and Kaua Elias, and Argentina's Claudio Echeverri.
The youngster was one of the great sensations of the youth championship, standing out for his talent and personality.
His performance caught the attention of European clubs, one reportedly being Borussia Dortmund. He is widely regarded as the brightest under-19 talent in the FUTVE league. Reports suggest he would be worth up to €200,000 were he to move this summer. Martinez has almost 30 appearences in the first division of Monagas, with five goals to his name.
On May 5, he scored his first goal in continental competition, scoring his team's only goal in a 2-1 defeat against Deportivo Pereira in the third match of the group stage of the Copa Libertadores.
A ray of light among the darkness
He is also part of Fernando Batista's latest call-up to the Venezuelan national team (for local clubs), which, for the player born in El Tigre, is a huge achievement. It comes off the back of his Sudamericano performances.
He joins a "Vinotinto" team that dreams of reaching the World Cup for the first time in its history, being the only South American team that has never achieved it. It looks like David Martínez will be the leader of the new generation of young players in the national team.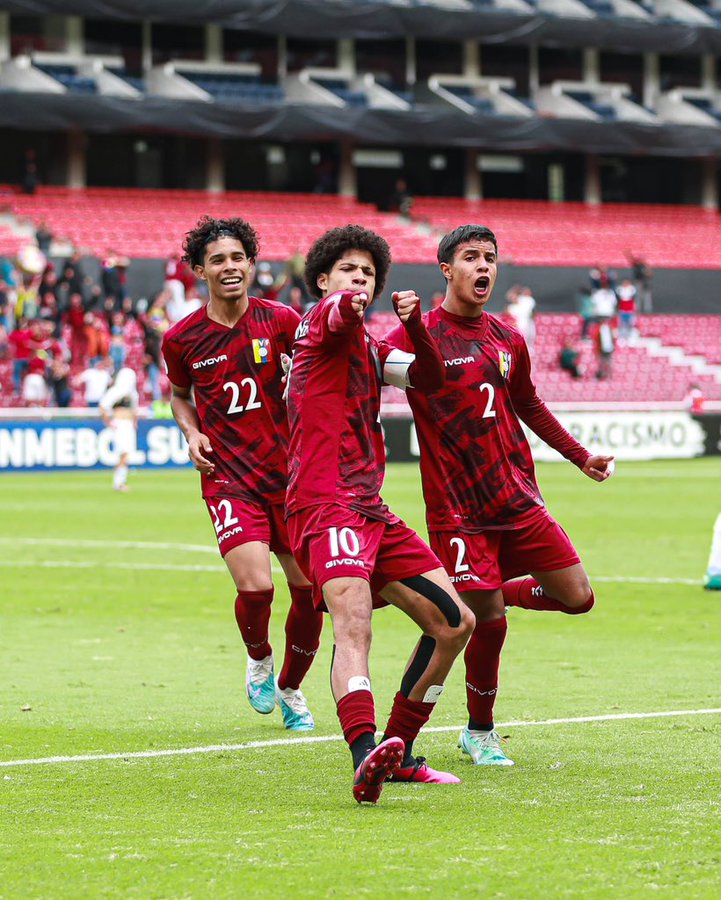 It is surprising how little press the number 10 has received. He does not appear in the main lists of the best young players in the world. Players from other countries to have to work twice as hard to stand out. Cases such as Moisés Caicedo and Pervis Estupiñan (Ecuador), Miguel Almirón (Paraguay), Luis Sinisterra (Colombia), among others, can be used as examples.
Martínez still has a long way to go. But at first glance he looks set to be one of the new big talents in South American football. Watch this space.