One of the most exciting football leagues in the world returns tomorrow. Everything is set in Argentina for kick off in the Primera División for 2022.
The AFA have organised two separate tournaments for 2022. This weekend marks the first round of games in the Copa de la Liga Profesional, which will run until 8th of May. The second tournament – the Liga Profesional – will run from May 22nd until October 30th. Both tournaments will have different fixtures and formats, as has been the case for the past few years in Argentina.
A massive 28 teams will be involved across both tournaments, including Barraca Central and Tigre, who won promotion from the second division at the end of last year.
Copa de la Liga Profesional
The Copa de la Liga has been divided into two equal groups of 14 teams. The groups were split so as to ensure that each team's clasico or interzonal rival – such as River Plate and Boca Juniors – are separated. Teams play each team in their group once, as well as the derby match with their historic rival.
Games will be played on weekends and Wednesdays.
🕠 Acá está la programación de la #Fecha1 de la #CopaDeLaLiga 🏆
Anotá qué día juega tu equipo y repasá los partidos de cada día en las Zonas A y B.

¡Ya falta menos! 💪⚽ pic.twitter.com/kDKRa38oKa

— Liga Profesional de Fútbol (@LigaAFA) January 19, 2022
The top four from Zone A and Zone B will then advance to the quarter finals, to be played in neural venues, where a knockout competition will determine the winner.
Colón are the defending champions of the Copa de la Liga. They were surprise winners last year, but were impressive in their memorable campaign, beating Racing 3-0 in the final.
They lost just twice in their regular season, scoring 23 and conceding just 10 – an average of 1.77 scored and 0.77 conceded per game. 'Pulga' Rodriguez was absolutely pivotal in their run to the title, scoring 7 goals and providing 5 assists in their run to the final.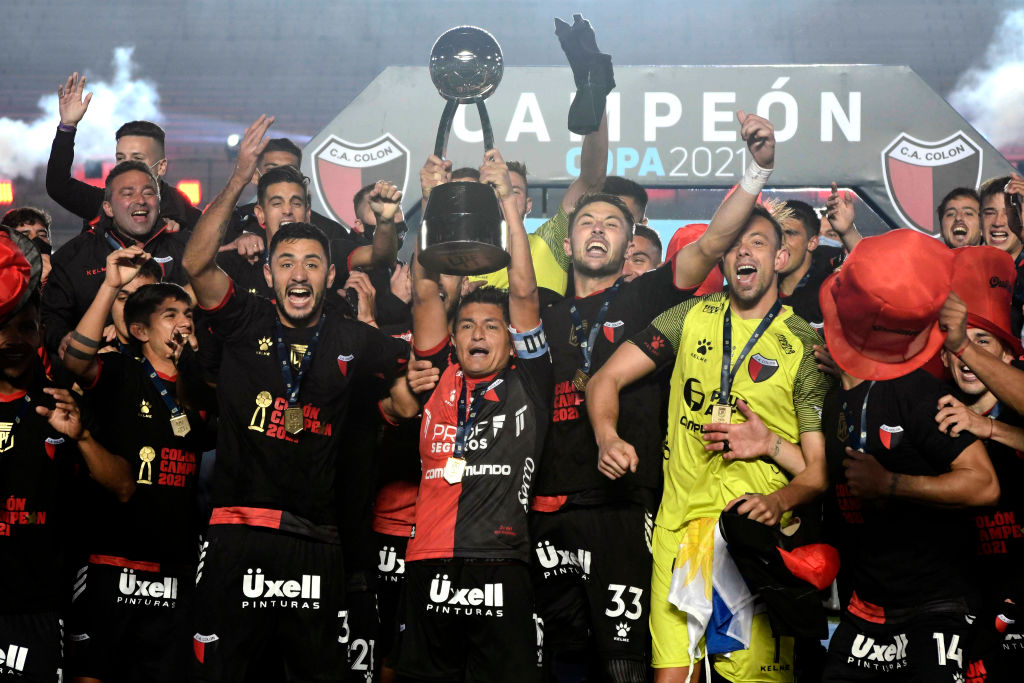 Liga Profesional 
The second half of the league season will follow a standard league format, each team playing 27 games. It will run until October, where the international break for the 2022 Qatar World Cup will take place. Eventual champions will qualify automatically for the Copa Libertadores in 2023.
River Plate were victorious in this half of the league last season.
What does this season have in store for the reigning champions?
Will this be Gallardo's final year?
The 45 year-old River Plate coach Marcelo Gallardo won the final trophy left to win as manager at the end of 2021, as his River side finally won their first league title under his reign. With his River trophy cabinet complete, many believed it would be time for Gallardo to move to a new club, perhaps in Europe. There were reported to be several offers, but nothing materialised, and Gallardo signed a one year deal – taking him to eight years in charge of Los Millonarios. 
What about Julián Álvarez?
By far River's standout performer last season, Julián Álvarez was highly sought after in the European transfer window. Manchester City were the winners, agreeing a five-and-a-half-year deal with River for around 17 million Euros. He will, fortunately for River, remain at the club on loan until July.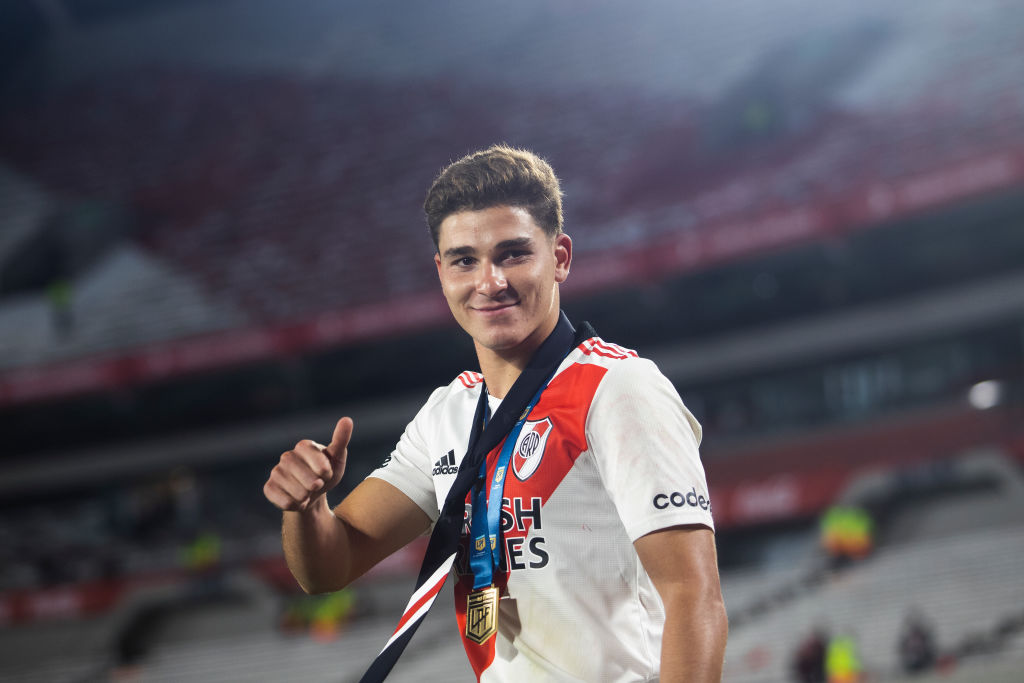 The 22-year-old has scored 36 goals in 96 appearances for River and has won six caps for Argentina. Last year, he was central to their drive to the title: scoring 26 goals and making 17 assists.
At the very least, Gallardo has half a year to figure out how they will replace Álvarez, particularly his involvement in the forward line for River, which has usually been so reliable for Gallardo.
Returning Players 
There have been some interesting announcements as far as returning players are concerned in this pre-season period so far. Boca Juniors have brought back Darío Benedetto and Pol Fernández, which is an important move for the Xeneize. Darío Benedetto registered 45 goals in three seasons for Boca Juniors from 2017 to 2019. He was the top scorer in Liga Argentina in his first year.
👋 ¡Otra vez en casa, @PipaBenedetto! ¡Bienvenido! 👃

💙💛💙 pic.twitter.com/EUDJSOOZwu

— Boca Juniors (@BocaJrsOficial) January 21, 2022
Meanwhile their rivals River, in pursuit of another title, have announced the return of Juanfer Quintero, Emanuel Mammana and Leandro González Pirez.
Gabriel Hauche (Racing); Diego Valeri and Fernando Monetti (Lanús); and Darío Cvitanich and Enrique Bologna (Banfield) are all notable returning players who will have big impacts on their team's season.