The biggest competition in European Men's Volleyball returned last night as the CEV Champions League got underway in Istanbul. Genius Sports Report will give you all you need to know to get stuck into the action from the very first serve. We will pick out some of teams to watch, zoom in on some key players, review some of the qualifying action and look back on last night's opening match.
Preliminary Rounds & Tournament Format
Before diving into some of the action that awaits, we should take a brief look at the tournament's format and the teams that qualified via the preliminary rounds that preceded.
Teams are split into five pools, each containing four teams. Teams qualify for the Champions League depending on where they finished the previous season in their domestic leagues. 18 of these teams do so without having to qualify, based solely on their domestic finish. The additional two teams are decided by three rounds of knockout fixtures – so technically, the start of the Champions League proper is in fact the fourth round for some teams.
A total of 17 teams battled to win the remaining two spots. SL Benfica of Portugal and Hebar Pazardzhik of Bulgaria emerged victorious.
Here you go! The 20 clubs divided into the 5 pools of the 4th round of #CLVolleyM.
For more ℹ️🏐➡️ https://t.co/epJcTywXus

📺 #CLVolley22 Season Pass for 14.99€. Subscribe now to https://t.co/VACdKnrzEe ➡️ https://t.co/NS1Gz8iK4Q#CEV #EuropeanVolleyball #Volleyball pic.twitter.com/leccDVgECW

— Champions League Volley (@CEVolleyballCL) November 11, 2021
In their qualifying games, Hebar recorded some quite remarkable statistics. They boasted the second and third-highest scorers of the qualifying rounds, in Bradley Gunter and Todor Aleksiev – who averaged 3.88 and 3.98 points per set respectively. They also have the third-highest blocker on their team: Viktor Yosifov, who recorded 17 blocks in six games, an average of 0.68 blocks per set. Hebar will have been hoping that this kind of form will give some added momentum heading into their opening game, but they felt the standard of the tournament last night as they were comfortably beaten in straight sets by Polish side Jastrzebski (25-11, 25-16, 25-14). 
IMAGE
About last night: Fenerbahçe & Cannes set the tone for things to come
Action got underway in Pool E last night as Fenerbahçe took on Cannes with an opportunity to make an early statement. Going into the game, the French champions found themselves in poor form, having lost six games in a row in Ligue A and without a win throughout the entirety of November. Their domestic record stood at 2-8, winning just 11 sets all season. Fenerbahçe, on the other hand, were doing well in Turkey. Their record mirrored that of Cannes, standing at 8-2 and having dropped just nine sets all season. 
As it turns out, form counts for quite a lot. A superior Fenerbahçe defeated Cannes, also in straight sets (28-26, 25-21, 25-22). Fenerbahçe were more clinical in the spike game, winning 44 to Cannes' 35 – an efficiency rating of 57% for the Turkish team. In particular, Outside Spiker Yacine Louati recorded 16 of those winning spikes, racking up 20 points for his team in total. A strong night for Fenerbahçe.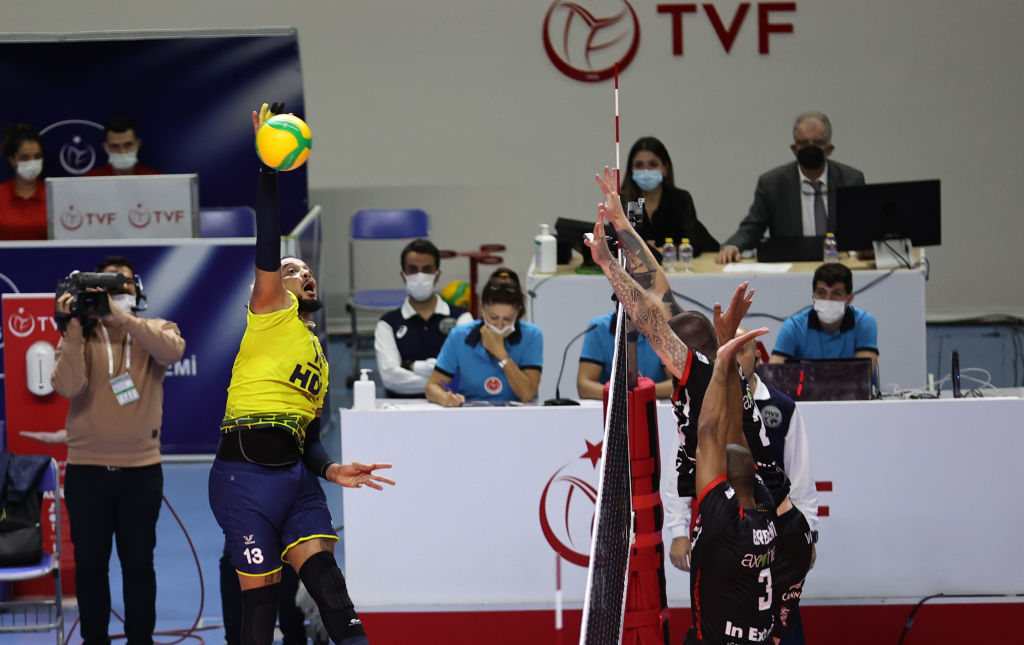 Further beyond: Who are the teams and players to watch this season?
Pick One: BR Volleys (Germany)
The Berlin-based BR Volleys are the dominant team in German Volleyball and have been for a number of years. Excluding 2019/20, which was cancelled due to Covid-19, BR have triumphed as Bundesliga champions every season since 2014/15.
This season, they have won a remarkable 10 out of 10 Bundesliga matches, dropping just two sets so far in the entire campaign. They currently rank first in both points scored and attack efficiency, and their Czech superstar Marek Sotola has picked up the most MVP awards so far this season (4). 
BR were knocked out in the quarter-finals last year to eventual runners-up Trentino. They will be hoping that they can carry their domestic form into a competition that they have failed to live up to expectations.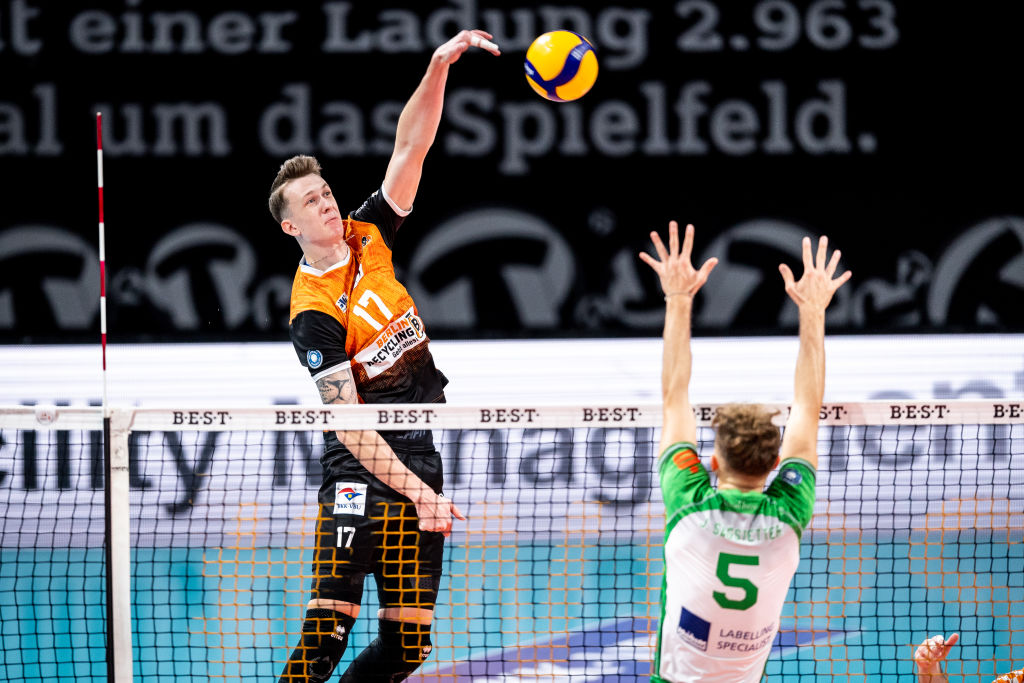 Pick Two: Lube Civitanova (Italy)
Italian champions Lube Civitanova are a little like what BR Volleys are to German volleyball. They have won four of the last seven SuperLega titles in Italy and currently sit at the top of the league. Their domestic record this season is incredible: they have lost just two of 11 games – dropping only seven sets across the whole season. They head into their first game against Novosibirsk having won their last eight games in a row. 
On their team they they have probably the best middleblocker in the SuperLega in Simon Robertlandy, who is currently averaging 3.18 blocks per set. Keep your eyes on LC for a deep run in the competition.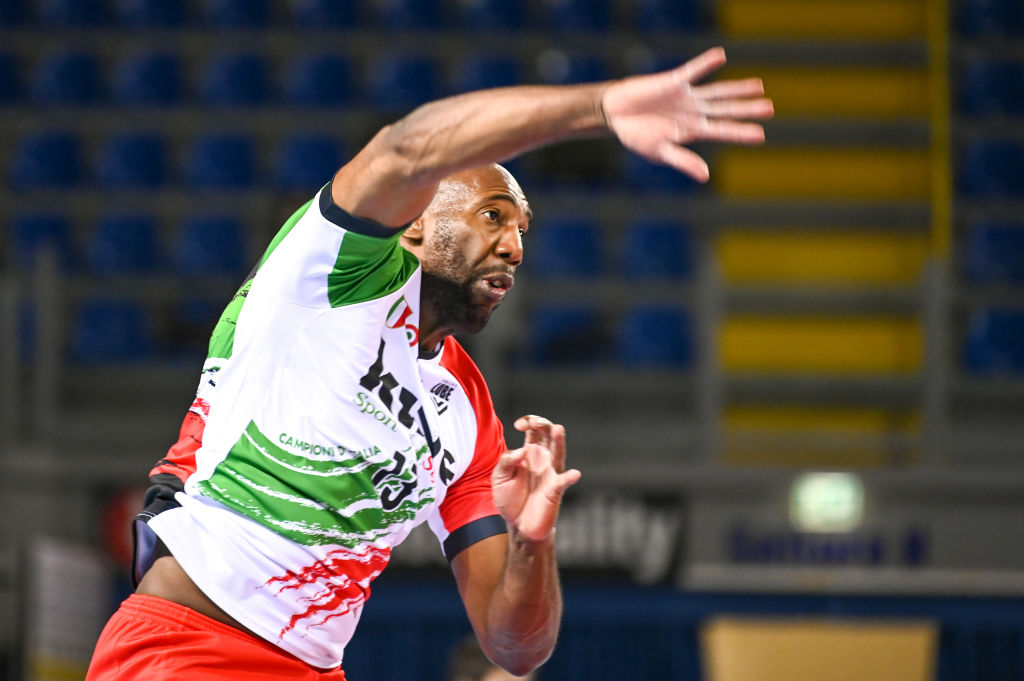 Pick Three: Kedzierzyn-Kozle (Poland)
That's right: it's difficult to look past last season's champions to repeat their efforts this year. The Polish team are also in devastating domestic form so far this season. They have won 10 out of 10 games in the PlusLiga – a highly competitive league with a total of three teams taking part in the Champions League. They have dropped just five sets all season.
They bring incredible firepower into the competition, most notably Lucasz Kaczmarek – the top scorer in the PlusLiga. He has scored a phenomenal 182 points so far this season, averaging 18.2 points per game. He has won four MVP awards and will undoubtedly add to those across the season. Kozle will be relying on him to supercharge their offensive output in the Champions League this season.