March Madness always delivers.
The first and second rounds of the women's NCAA tournament are complete, and the Sweet 16 is set. It's safe to say: all brackets are busted, and the headlines, clutch plays, and upsets keep piling up. Here's the story of another sensational long weekend of women's college hoops.
First of all… how did I call the first round? 
Last week, I picked out the eight must-watch women's games that you simply could not miss. And I think I did pretty well.
South Florida-Marquette: Nailbiter
8-seed South Florida won this one 67-65. Down six heading into the fourth quarter, USF mounted a comeback that took the game to overtime. Sadly, their tourney ended – as most teams' do – when they met South Carolina in the second round.
USC-South Dakota State: Nailbiter
Another overtime thriller! A close game all the way until the end, USC's efforts in forcing overtime was ultimately in vain. South Dakota outscored them 17-12 in OT, advancing to the second round. Like USF, their tournament also ended at the hands of 1-seed Virginia Tech.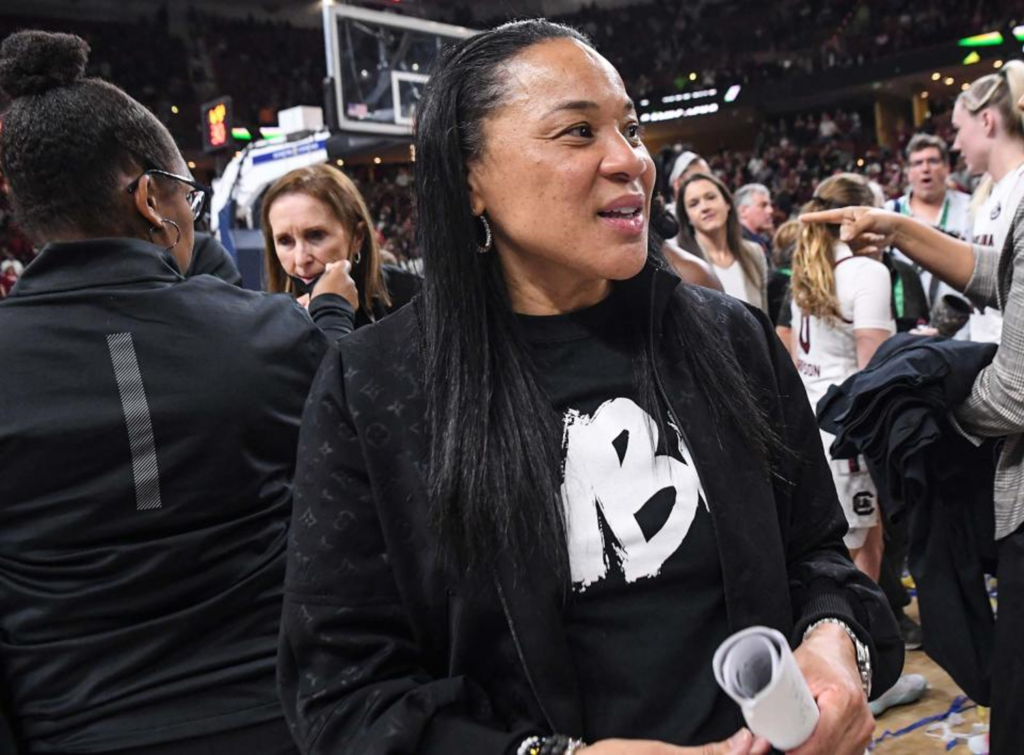 NC-State-Princeton: Nailbiter and Upset
Oh, was I so right with this one. The 10-seed Princeton Tigers sent 7-seed NC State packing, with a 64-63 victory. Both teams came out strong in the first quarter, but NC State came back in the second – taking a 41-35 lead to the half. Princeton made a slow and steady comeback, holding NC State to only eight points to end the game.
Washington State-FGCU: Upset
12-seed upsets have been a theme across both the men's and women's tournaments in 2023. If you didn't watch this game, you missed a great 12-seed upset. FGCU won quite comfortably, 74-63, to advance to the second round. They met their match in Villanova (76-57) in the second round, but wow – that upset was worth it.
Upset Alert!
9-seed Miami
Two incredible upsets for Miami. In the first round – another game I'd selected as a must-watch – Miami took down 8-seed Oklahoma State in a game decided by just one point!
But the most impressive upset came on Monday night, as Miami took down 1-seed Indiana – completing a double victory for both women's and men's teams over Indiana in the second round.
💫 The moment Destiny Harden's last-gasp bucket knocked off yet another #1 seed. She had a special night for @CanesWBB:

🔸 18 points
🔸 5 rebounds
🔸 75% 3pt shooting
🔸 71.9% true shooting
🔸 35.7% usage percentage

Miami dance into the Sweet 16. 🟠#Canes | #MarchMadness https://t.co/4evrc4A5I4

— The Playbook (@genius_playbook) March 21, 2023
Indiana didn't lead in this game once, and Miami made history in the process. With this and the Ole Miss win over 1-seed Stanford, it's the first time in the history of March Madness that two women's 1-seeds have been knocked out before the Sweet 16.
6-seed Colorado
Colorado's first-round game may not have been close, but that's not how their matchup with Duke went. They led for most of the game and generally controlled its flow. Even in overtime, they held Duke to only three points.
It's an impressive upset, especially with Duke's superstar Celeste Taylor, who almost reached a quadruple-double: eight points, eight assists, 10 rebounds, 10 assists.
8-seed Ole Miss
I'll be the first to admit, the Ole Miss-Gonzaga game I picked out as a must-watch in the first round was not as close as I thought it would be. Ole Miss triumphed 71-48 in a dominant performance, winning each of the first three quarters.
But nothing could prepare us for what happened on Sunday night. For the first time since 2007, Ole Miss made it to the Sweet 16 at the expense of 1-seed Stanford. Ole Miss came in hot, outscoring Stanford in the first half by a margin of nine points. The Rebels turned out to be a testament to that old expression: 'offense wins games, defense wins championship.' Their determination, physicality and organization on defense won the day.
One-and-done upsets
10-seed Georgia Bulldogs were the first team to pull off an upset at this year's March Madness tournament. They defeated Florida State 66-54 before bowing out to Caitlin Clark's Iowa in the second round.
The Bulldogs weren't the only team to upset a higher seed. 11-seed Mississippi State – who qualified by the first-four on Wednesday – took down 6-seed Creighton in spectacular fashion. They put up 81 points against the Bluejays, holding them to just 66 points. They ran into trouble against Notre Dame on Sunday.
The Playbook is powered by Genius Sports, the exclusive distributor of Official NCAA Data. Our NCAA LiveStats solution is courtise throughout March Madness, capturing location and statistical data for every play in real-time.